Do you wish to bid adieu to online privacy issues? Try VeePN today and pay for a genuine virtual private network service that is all about premium security and high-speed connection.
VeePN is an ultra-fast VPN service that allows unhindered access to the blocked websites from any part of the world. You don't have to suffer from restrictions and inability to enjoy your favorite content once you have a shielded browsing facility. With more than 2500 services in 48 locations globally, you can surf the Internet and watch all those things that your government prohibit you. The main priority of VeePN is it to provide unbeatable experience to the customers. Therefore, the company works round the clock and comes up with the best features so that you don't have to feel disappointed while accessing your favorite content.
Enjoy VeePN at Any Device
VeePN supports all kinds of digital platforms that include Linux, IOS, Android, Windows, and Mac. You can connect up to 10 devices using single VeePN account. All you need to do is input your email and enjoy the content you want within a fraction of seconds.
What Makes VeePN Favorite Service of Many Users?
Unlimited bandwidth and traffic
10 simultaneous connections
95% customer satisfaction
24/7 multi-language support
Above-mentioned features have made VeePN the global leader in the VPN services market.
VeePN is All About Your Privacy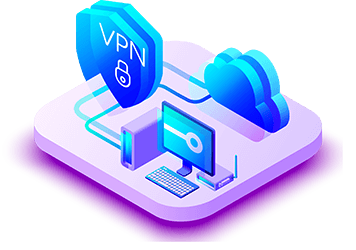 The Internet definitely comes with many threats. The ability to access unlimited information and be connected with any device is a blessing for the current generation. However, in order to avoid unwanted exposure and protect your privacy, you need a virtual private network to shield you from web threats. All your private information stays hidden while you are enjoying surfing different websites online.
Using VPN service by VeePN, you can defy the prying eyes online and remain safe. It is not possible to derive any personal information if you are accessing the Internet through a VPN. Google is quite notorious for noting down the users' data and providing it to the website owners. The same data is used to send you emails and personalized advertisements. That is why you commonly receive forwarded emails from different companies. It all depends on your previous Internet surfing history.
Sometimes, data tracking can prove to be harmful to you. It might end up taking away something worthwhile from you without giving anything in return. Therefore, modern day business owners have started using VPN connections to execute online tasks.
About VeePN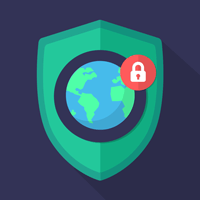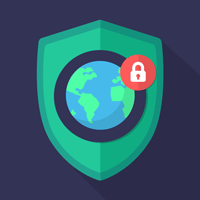 Current generation business owners have started controlling their online identity so that nobody is able to reach their business data and affect their integrity. With the help of VeePN, organizations are able to hide their identity thereby making it difficult to track which website they are surfing. Apart from protecting your personal identity and safeguarding you online, VeePN lets you enjoy the following premium features:
Lets you enjoy all the geo-blocked websites. In other words, a website that has been banned by the government in your country is accessible through the virtual private network service provided by VeePN.
Protects data by creating impenetrable encryption for your banking data, credit card number, and other personal details.
Keeps you protected against piracy laws.
You can stay online as much as you want without having to report anyone about your presence.
It is noteworthy that VeePN has done a lot to remove the complicated restrictions imposed by governments and service providers. With fast browsing speed, you can always enjoy a huge variety of content without paying extra fees. VeePN works exactly the way you want. It encrypts your Internet connection and allows you to initiate any digital activity. The service helps you to enjoy the Internet in different ways. You can download the software on any operating system and use it through Chrome, Firefox, or Opera at any point of time you want. In fact, VeePN allows protected Internet access even if you use your inbuilt browser for it.
Enjoy Intuitive User Interface with VeePN
VeePN provides an intuitive user interface on any browser you want. Free 7-day trial period helps you to understand how the features work and what exact benefits you'll be getting while using the service. VeePN provides more privacy and convenience while surfing the Internet.
Steps to Use VeePN Service
Step one: Install VeePN software/app on your laptop or mobile device.
Step two: Create an account and choose the trial pack in case you are a newbie and not sure about the service. Alternatively, you can make a payment and subscribe to the service.
Step three: Access all the content you want without any restrictions and prohibitions.
Step four: Once you download the software and create an account in it, you will receive a separate option to access the resources you want. Henceforth, downloading the content you want is not a problem. As long as you have an unlimited Internet connection, you are not restricted by anything on a virtual private network.
Benefits of Using VeePN
VeePN allows you to watch unlimited Netflix and local shows from various countries. It does not reveal your geographic location while you access a particular website. For instance, if you wish to enjoy local UK content while being an Indian, the IP address is changed to UK and any website that you access will identify your IP address as being from the UK.
VeePN ensures and confidentiality while you browse a variety of websites online. The strong encryption service provides the needed data security to business organizations. Your real Internet protocol address remains safe while your data is encrypted against any kind of spoofing or intruding.
Cost Effectiveness
VeePN is one of the most reasonable VPN service providers at a global level. You get to enjoy reliable VPN service at an affordable price while using the super user-friendly platform. You don't have to recruit a specialist to manage your network and enjoy the service. Everything about VeePN is DIY and simple.