Hello, folks out there! How are you doing? I am pretty sure that you are accessing surfing social media or watching videos online using Jio data connection(most probably), Jio Fiber or Broadband data connection on your device, isn't it?
The main problem of using centralized service providers including Vodafone, Idea, Reliance, Tata Docomo, Airtel, Telenor, etc. is that they can charge whatever amount they want for providing their service. It can be based on either monthly data connection or SMS packages. 
But in this era of decentralization using blockchain technology, another most beautiful concept that actually helps a huge audience is on the way to the establishment. It is nothing but the Qlink- a decentralized mobile network. Let's discuss further more about Qlink review and analysis in detail.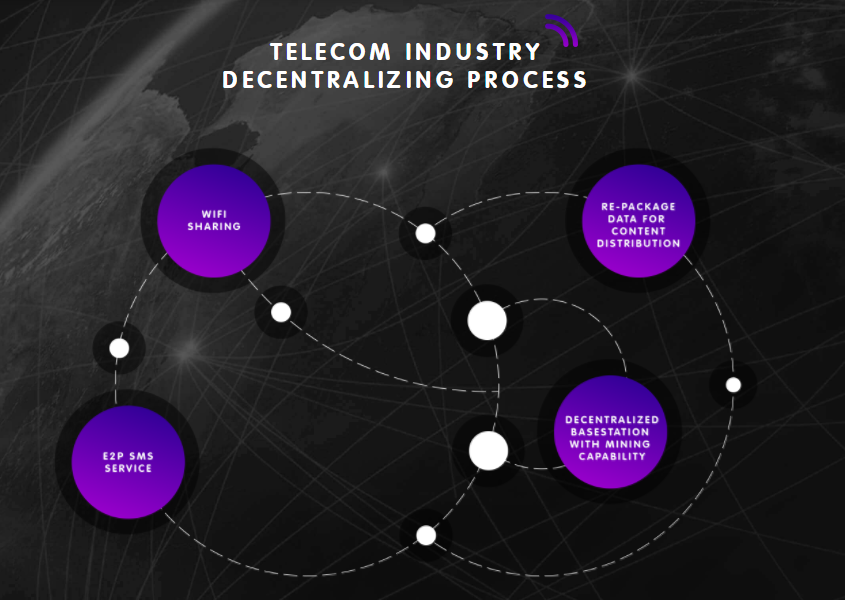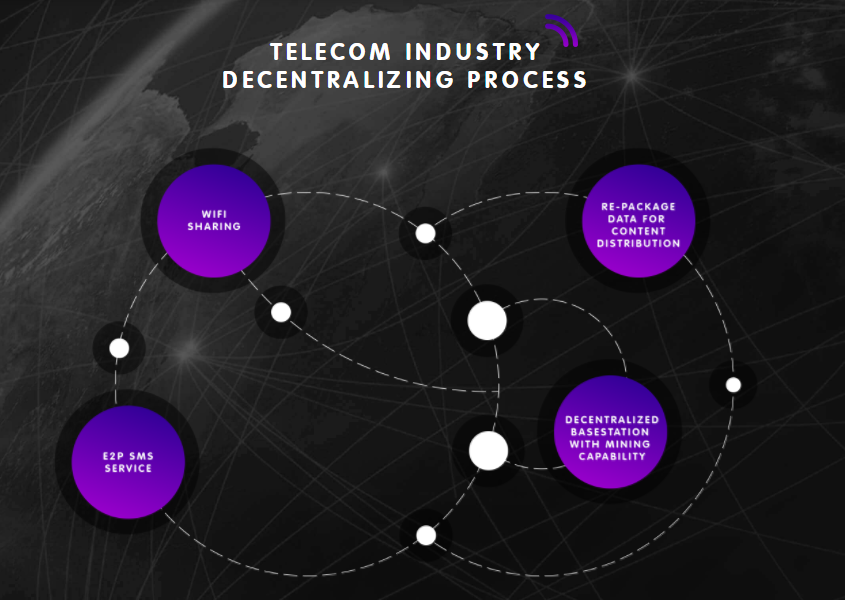 What is Qlink?
Qlink is the world's first decentralized mobile network that offers data sharing, wifi sharing, and SMS sharing with an aim to solving a variety of problems that current telecom industries are facing today. Meaning, I get paid for sharing my data of wifi connection to others.
In India, we are getting unlimited data, SMS and call services nearly around 500INR for one month, right? It seems pretty high though. But, most of the users are losing unused data balance and SMS and that's where we are actually paying more.
But using Qlink, you can share those data and SMS and can get paid automatically based on usage. Seems interesting, isn't it? But how does it work? Keep calm and read the whole article.
How does Qlink work?
For understanding its usage completely, let us take a few examples:
1] My friend Rachit owns a hotel somewhere in the city where i run snacks shop next to the hotel. Many of the customers request a wifi connection in a shop but I can't afford that. But using Qlink infrastructure, Rachit can share his hotel's wifi with my customers.
Qlink uses blockchain for the P2P transmission of the Wi-Fi password, which means the login process is super secure. And by the following way, Rachit will get paid in terms of QLC tokens, while I get my customers happy by alternatively, providing wifi connection that I couldn't afford. And hence, it is proved to be a win-win situation.
2] I am a big fan of Netflix and Hotstar mostly for Hollywood tv-series and cricket matches. But tv episodes release once in a week or cricket matches don't schedule daily, right? Therefore, why would I pay entire monthly charges for watching even four episodes a month! That's where Qlink introduces.
Let's suppose, I watch Suits on every Wednesday. Now, Netflix or Hotstar can purchase mobile data through Qlink and then by registering their content, allow contributors to stream videos without incurring additional data charges. And hence I will be paying for what and when I want to watch. 🙂 Again, its a win-win.
Qlink Review and Analysis
Website Domain:
Qlink.mobi

Content translation into multiple languages

Understanding the point of view towards project application

Github code made available on the website
Great Team:
By having a look at their research and development team, the project contains a good team where they are having years of experience in blockchain technology. The Qlink team worked together on Youyou Mobile, which was founded by Allen Li in 2012. Youyou Mobile is a portable Wi-Fi rental company serving Chinese who are visiting foreign countries. Though they are small in numbers, the operational team is capable of growing projects.
Status:
Completed proof of concept

Established a smart contract for SMS and WiFi sharing
Token Sale:
Token Form

NEP-5

Maximum Cap

40,000 ETH + 100,000 NEO (Crowd sale owns 40% supply)/ $49M

Token Supply

600,000,000 QLC

Contribution Mode

ETH/NEO(Pre-sale), NEO(Crowdsale)

Presale

30% Bonus – Strategic Partners [1 month lockup]

10% Bonus – Presale Participants [no lockup]

QLC Token Prise

1 ETH= 4000 QLC

1 NEO= 400QLC

Crowdsale

22nd December 2017 on 5:30 PM IST [Register Here]
Token Allocation: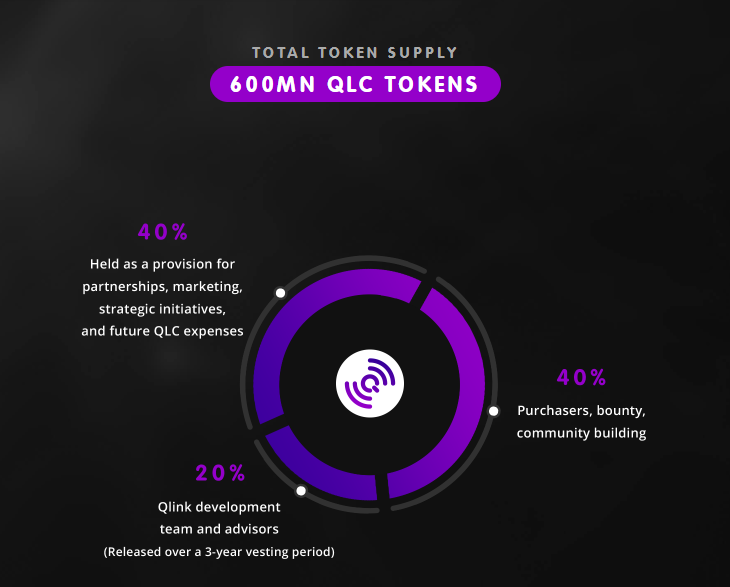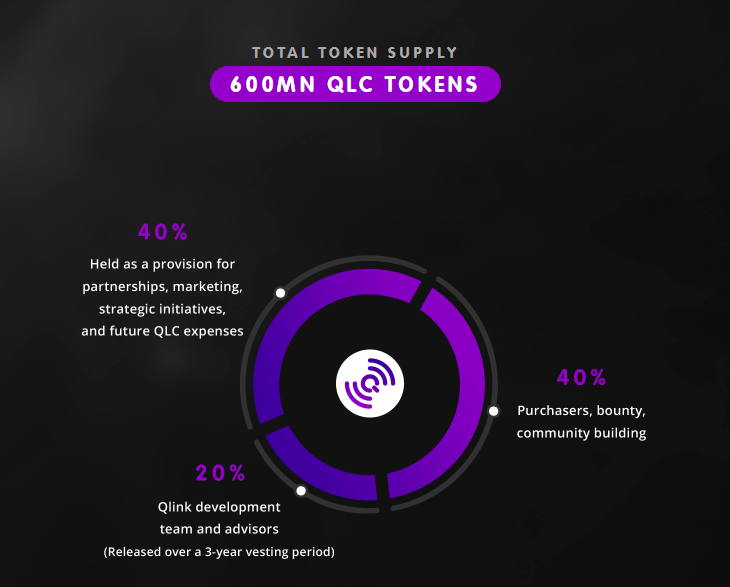 600,000,000 QLC Tokens | 224,000,000 QLC to be sold
40%– Launch participants, community Bonding, and token sale marketing, bounties
20%– Qlink development team and advisors
40%– Held as a provision for partnership, marketing, future QLC expenses.
Wrapping Up,
To better satisfy market and customer needs, Qlink will strive to develop and innovative platform which integrates blockchain and is deployed on a decentralized network. Qlink will build more transparent and trustworthy international data and digital content billing platforms that will benefit users, carriers, digital content distributors and IoT companies globally.