Have you been dreaming of having your own website? If that's your desire, you may find lots of options to have today. People would make a website by first picking a platform.  You may freely choose between Blogspot or WordPress, and since they have their own pros and cons, better check on them first.
If you want to do it manually, it'll take a good amount of your time. However, for businesses that need to create websites in a short matter of time, website builders are the ones you need.
It is that easy to make a website using these tools? If it is, what are the necessary processes to take? We'll answer by giving explanations which you may see in the sections below. But, let us first understand what AI website builders are.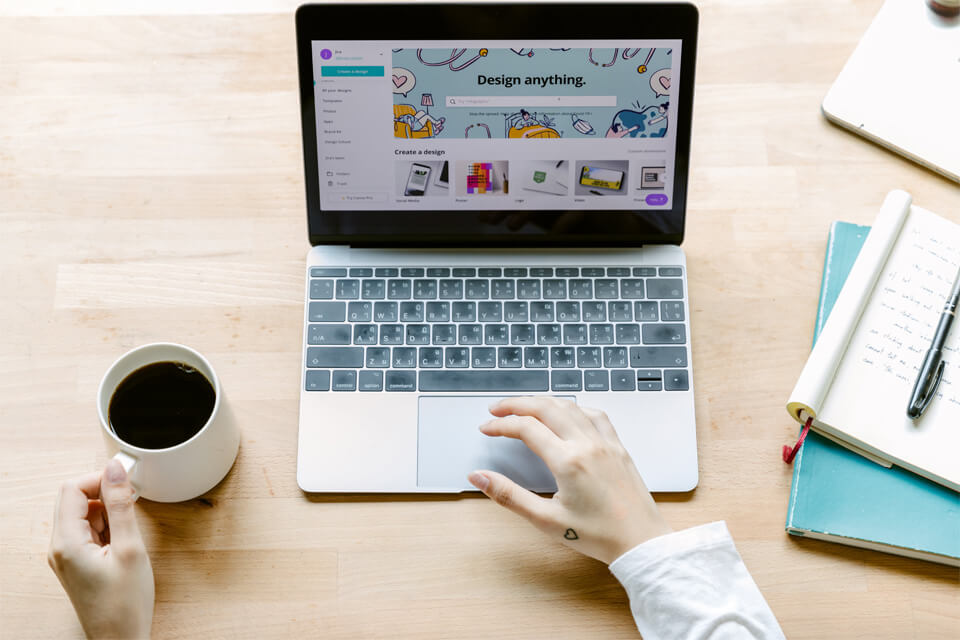 Making a Platform with AI Website Builders
AI website builders are basically website builders but developed and integrated with AI technology. As the technology itself is quite beneficial, users may also find these builders to be easier to use. Also, the best AI website builders have intelligent tools that may help in simplifying the web-building process. Using these tools, you may create your own platform with minimal effort.
Another thing that's best about AI website builders is their ability to provide additional safety measures for the website. For example, after completely designing the website using these builders, users may have the option to activate some security features, including SSL encryption, which is definitely useful for end users.
So if you need to create a fully functional website in a flash, these AI website builders can be your best solution.
Using AI Technology to Build a Website
AI Website Builder is a website-building platform that integrates AI technology to create designs and provides advanced features such as SEO optimization and e-commerce integration. AI Website Builder allows you to create and design websites easily without having the necessary skills.
Of course, the advantage of these AI web builders is to shorten the web development time. The skills are optional because the AI will handle the job for you. Additionally, AI will also ensure that your website design is responsive to ensure a good user experience.
Another thing AI may offer is good SEO optimization, something that's definitely useful for most businesses. AI will analyze and make content planning for the website accordingly. This is indeed beneficial as the AI will basically help the site to rank better in search results.
Another thing that's interesting is that AI technology is also able to provide good security for your website. AI continuously updates the security system automatically, so that the platform may remain safe from the possible risks.
Using AI technology also makes it possible for users to do various integrations, such as social media, e-commerce, and others. Through better integration, your business may obtain the benefits from easier access to everything.
The Importance of Enhancing UX
Although you're planning to use a website builder, remember that optimizing user experience is always important, no matter what your business is. The UX includes all interactions and perceptions felt by users when using a product or service.
To create an optimal user experience, brands need to pay attention to several factors. Of course, the intuitive and easy-to-use interface design is really important to make users able to easily navigate and interact with the products and services offered.
Additionally, you also need to optimize the page performance as well. Access speed and good responsiveness will increase user satisfaction. There is nothing more annoying for users than dealing with slow load times or repeated errors.
Furthermore, companies also need to pay attention to the visual aspect. Attractive design and good aesthetics will provide a more enjoyable user experience. Users will be more interested and satisfied when using products or services that have an attractive appearance.
Be sure to pay attention to feedback given by users. Rather than seeing them as critics, it would be best to consider them as a chance to grow your business better.
Users will feel valued and more involved in product or service development. In order to optimize user experience, companies also need to pay attention to the diverse needs of users.
Thus, prioritizing the user experience is essential if you want to keep loyal visitors around. You can depend on quality website builders in this aspect. Aside from making the web-building process easier, they will be able to provide an intuitive design that's enjoyable for users.
Other Things You Need to Understand
Despite the advantages and disadvantages AI website builders may bring, there are still several things you need to take into consideration before creating a website.
One of them is expenses because some website creation sites that use AI technology require additional costs. Apart from that, the limitations of AI in terms of design also need to be considered, because the website design created by AI may not fully suit your tastes.
Overall, AI technology can be said to be useful. Anyone may benefit from it, as long as they can use the technology correctly. However, do your own research before actually deciding to use AI technology in website creation. That way, you may have a better understanding and expectation of the technology you're about to use.