Are you a gamer and getting an issue of low memory space on your Android phone? Want to play good android games in less memory? You don't need to worry then because, in this article, we are describing you the top 15 best Android games under 5MB.
There are many heavy and big games available within Google Play that consume a lot of memory on your Android phone. Mostly, the users who use old smartphones face this issue because, on older smartphones, we got less memory space to store the data and files.
When you install heavy games, it does not only occupy space but also affects the overall performance. So today, we are describing lightweight games that you can easily install on your device. Without taking your precious time, let's talk about small mb games. So, here is the list of 5mb games for you describing each and every game individually.
Best Android Games Under 5MB
1. Chess
Chess is also one of the most favorite acquired hobbies of mankind. Well, it should be, based on the intensity of interest it provides. You might not find a person with a similar interest to play with. And if you love this game, you know that there is no meaning in playing chess with a weak opponent.
By means of Chess – small size android game, you will fulfill and enhance your skills. In this game, there will be different nine difficulty levels. You can enable two-player mode, two board view and there will be five different themes.
| | |
| --- | --- |
| Developer: | |
| Size: | 2.1 MB |
| Installs: | 100,000,000+ |
| Updated On: |  27 October, 2019 |
2. Shoot Bubble Deluxe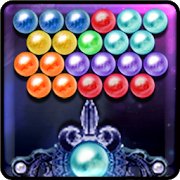 This classic yet the interesting game will pass your time without knowing. We can compare it with Candy Crash, kind of. The difference here is that you will be shooting bubbles to make 3 or more identical color combinations to burst them together.
There is an incorporation of different 300 levels. Its arcade mode its really fun where bubbles will go down leaving you to fasten the shootings. Give it a shot once and you will be addicted to it.
| | |
| --- | --- |
| Developer: | |
| Size: | 2.3 MB |
| Installs: | 100,000,000+ |
| Updated On: | 7 May, 2019 |
3. Dominoes
It is one of the best and most addictive android game in the list of small android games. You have the options of the single-player or multi-player in Dominoes. The size of this game is 2.70 MB only. To earn the points you have to match the dots with the bones. I played this game and it is quite impressive.
There are three game modes: Muggins, Block, and Draw. You can play this game with a bot or with any local player. Thus, it deserves to be among one of the best Android games under 5mb.
| | |
| --- | --- |
| Developer: | |
| Size: | 2.7 MB |
| Installs: | 10,000,000+ |
| Updated On: | 4 October, 2019 |
4. 2048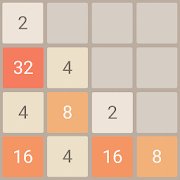 Puzzle games definitely win the list of small mb games. The 90s kid will remember this game called 2048 as they will have definitely played in their college time. Gameplay seems very simple but scoring high within the same is quite difficult. Those Samsung Champ devices were used to crowded with 2048 game.
Based on your preference, once you select board ranging from 3×3 to 8×8, you are required move blocks by swipes. When two boxed having identical number touches, they will be merged. I am not revealing the entire gameplay to make you feel it.
| | |
| --- | --- |
| Developer: | |
| Size: | 2.76 MB |
| Installs: | 10,000,000+ |
| Updated On: | 3 October, 2019 |
5. Role Bolls
If you like adventure sort of games, this might be very satisfactory for your children. This can specifically be played if your Android device has not enough storage. This game is very simple where you will be moving all of your balls into a hole by tilting your smartphone device.
Care must be taken for moving the red ball at last. After finishing certain levels, you'll pitch a ball through a maze and collect gold coins. Have an amazing gameplay!
| | |
| --- | --- |
| Developer: | |
| Size: | 2.5 MB |
| Installs: | 10,000,000+ |
| Updated On: | 2 July, 2018 |
6. Unblock Car
It is a famous puzzle game which is easily available in the play store. The size of this game is just 4.5 MB. What you will need to do to win this game is that you have a grid that is filled with automobiles and your main aim is to get a red car out from the grid.
There will be 4 difficulty levels containing 3000 puzzles and more. You can find hint/undo/reset buttons to solve puzzles quickly. If you're still facing difficulty, you can always watch tutorials provided by officials.
| | |
| --- | --- |
| Developer: | |
| Size: | 4.3 MB |
| Installs: | 10,000,000+ |
| Updated On: | 31 May, 2019 |
7. Mekorama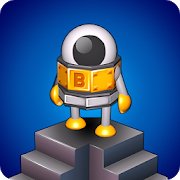 Mekorama is another best low mb game with amazing graphics. This is basically a puzzle game but you won't have played similar to this any time. Your little cute robot character will be landed at the cubical design and you will be saving him by guiding him out of the puzzle.
Minimalistic object shapes will relax you for sure. As you finish certain levels, specific cards will be assigned to you. This is a completely free game available in a small size.
| | |
| --- | --- |
| Developer: | |
| Size: | 5.2 MB |
| Installs: | 10,000,000+ |
| Updated On: | 20 May, 2016 |
8. Chain Reaction
This was really a popular game once upon a time. In this low size game, you need to take control of the board by eliminating your opponents' orbs. Chain Reaction android game will have HD mode for the large screens and regular mode for all devices.
Every player can modify the color and sound of his/her orbs. Immediately after losing all orbs, players will be out of the game. You can't get rid of this one of the best games under 5mb once you start playing.
| | |
| --- | --- |
| Developer: | App Holdings |
| Size: | 2.7 MB |
| Installs: | 10,000,000+ |
| Updated On: | 22 May, 2018 |
9. Car Racing
If you want to play a racing game under 5 MB then this can be the best game for you. This game is just the same as real. the rules and regulations are the same just like the real world. You have to drive the car with imagining yourself at a fast speed without any accidents.
The graphics of Car Racing are just above average. It is one of the best android games under 5mb category for children.
| | |
| --- | --- |
| Developer: | |
| Size: | 3.0 MB |
| Installs: | 5,000,000+ |
| Updated On: | 5 May, 2018 |
10. City Jump
If you want to play a daring game then trust me, you will enjoy this game. You will get excited by this name even- City Jump. Thrilling, risking life, Jump from buildings and houses, etc are the things which you will do in City Jump. I am sure you will get impressed with this game once you will play.
It looks like a difficult game but if you want to win then you will need to pay attention while gaming. This is really a graphical game under this storage segment.
| | |
| --- | --- |
| Developer: | |
| Size: | 3.9 MB |
| Installs: | 5,000,000+ |
| Updated On: | 18 July, 2011 |
11. Traffic Jam Free
There are many games available for the various category but the problem is that they are all of the big sizes. Among all the best small games for android, puzzles games are very popular. Indirectly it enhances the thinking capacity of your child and then can be more functional.
This very addictive Traffic Jam Free game does the same. The eventual goal of this game is to get the yellow car out of the traffic jam. It seems simple but once you start playing, you will get to how hard it is. Anyway, start challenging your mind and finish different levels.
| | |
| --- | --- |
| Developer: | |
| Size: | 3.8 MB |
| Installs: | 5,000,000+ |
| Updated On: | 31 January, 2018 |
12. Doodle Cricket
If you thought cricket genre android game cannot be possible with a small size then you're wrong here. Doodle Cricket android game is the best lightweight cricket game example. 5mb games list can't be finished without this one.
This game is especially for cricket fans powered by Google advanced AI algorithms. It is just 0.3 Mb in size. It won't have two teams to beat each other. Instead, you can play unlimited shots without limits. This is certainly placed under the best android games free download category.
| | |
| --- | --- |
| Developer: | asissuthar |
| Size: | 0.3 MB |
| Installs: | 1,000,000+ |
| Updated On: | 18 June, 2017 |
13. World Citizen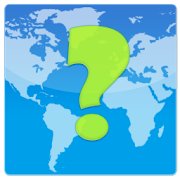 This is the game to check your knowledge. Basically, it is just like a Quiz game. If you have an idea about the capitals, states, Flags, and countries of the world then this is entertaining for you. It comes in the two versions; Training version and Challenge version. This will have definitely space under the list of best android games.
| | |
| --- | --- |
| Developer: | lammar |
| Size: | 3.7 MB |
| Installs: | 100,000+ |
| Updated On: | 22 September, 2018 |
14. The Impossible Game
If you miss Mario kind of games under 5mb then this might be the perfect suit. Though this is not entirely similar to Mario, you will have fun playing it. This is the best low mb game iPhone too.
You can also compare this game to one while we play when there is a loss of internet connection on the chrome web browser. You need to save your orange square by jumping with a single control. You can also have test mode within this small mb game.
| | |
| --- | --- |
| Developer: | FlukeDude |
| Size: | 2.0 MB |
| Installs: | 500,000+ |
| Updated On: | 9 September, 2015 |
15. StuntSki Lite
After playing games, you will feel like playing old flash games on PC. However, one can definitely conclude playing this game is super cool. It is a challenge-based 2D ski small mb game.
As it is a physics-based gameplay, there won't be any button for jumping. Instead, you will be given skier's posture to jump, flip and land. If you want to make the flip, just make a half circle and for straight jumping, move posture upwards. It will be fun finishing 9 different levels.
| | |
| --- | --- |
| Developer: | Dead Drop Games Inc. |
| Size: | 2.4 MB |
| Installs: | 100,000+ |
| Updated On: | 29 July, 2019 |
16. Voxel Invaders
While playing this game, you may feel those of 480p tech generation. Within a space shooter, you will be fighting with a wave of invaders. Control of this game is easy af. Just move your finger to move your spaceship in the right and left side while having an automatic unlimited fire.
There will 24 leaves with more than 140 stages. You can choose the difficulty level for testing your gaming skills too. It will be fun playing for sure.
| | |
| --- | --- |
| Developer: | |
| Size: | 4.4 MB |
| Installs: | 100,000+ |
| Updated On: | 28 May, 2018 |
17. Flood Wars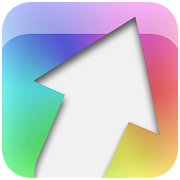 Under 5Mb games list, you will find most of the puzzle games which require your brain to make logic. This is played by two opponents where each player will have a turn to select the color he/she wants to absorb.
After placing the button for doing so, a player's area will be changed to the corresponding color and it absorbs the adjacent color. It can be played with 4, 5 or 6 colors. Start with your preferred difficulty level in this small mb game.
| | |
| --- | --- |
| Developer: | |
| Size: | 1.8 MB |
| Installs: | 100,000+ |
| Updated On: | 27 November, 2013 |
Wrapping up
There are many other games under 5mb or low mb games but I think these all are the best android games that occupy less space on your android phone. If you want to ask anything or if you think that I had missed some interesting lightweight games then you can write in the comment box below. We will definitely get back to you 🙂