In order to use different websites and platforms over the internet, you need to enter your email address and mobile number. This can impose a lot of danger on your personal security. Well, email verifier might be the solution for you if you wanna move to premium stuff.
Your original email address is most of thetime connected with bank account and several confidential platforms. Therefore, sharing your email address anonymously can result in plenty of problems. In order to avoid random messages and spammers troubling you, fake email generators can help you to remain peaceful and secured.
Fake email address generators provide clean and aesthetic services through which you can pick up random username. Here is the list of 12 best fake email generator website that can keep you to stay miles away from unwanted emails:
Best Fake Email Generator Site List
1. Dispostable

If you don't have much time to create a fake email id, simply prefer dispostable to do the needful. It is one of the best fake email generator website that immediately creates a fantastic fake email account without any special requirement.
The easiest fake email generator can help you to generate as many fake email ids you want.
2. GMX
If you have to provide your email ID for shopping address or any random requirement, simply create a fake email address on gmx email generator and share the same mail address everywhere. You can peacefully receive spams and keep away from unwanted messages once you generate an account on gmx.
3. Anonymous email
Spreading your official email address all over the internet can be absolutely risky. Therefore, in order to remain safe and play happily all over the internet, people choose Anonymous email to generate random emails that can be shared without giving a second thought.
Anonymous email is a boon for all the shopaholic people who often need to share email addresses in order to buy things online.
4. Yopmail

The first ever choice to generate fake email accounts helps you to protect your original email ID against any kind of spam or unwanted pop ups. The best part about yop mail is the simplified creation of fake emails.
The inbox can store up messages up to 8 days. No password and cumbersome steps are required at all.
5. GurreillaMail

When you have to choose a disposable email id generator that is user-friendly and workable chooses none other than gurreillaMail. The creation of temporary email address prevents users from spamming their official email addresses.
In other words, you can create a fake account on this particular platform and share the same with acquaintances in order to keep your original Gmail account safe from unnecessary emails and intrusion. Within 9 seconds, you can get started with a fake email address on gurreillaMail anonymously.
The Powerhouse fake email address deletes emails after an hour they have been received. It does not filter any incoming text message so that you can conveniently open attachment received in the platform. The maximum size of the attachment should not be more than 150 MB.
6. Mailinator.com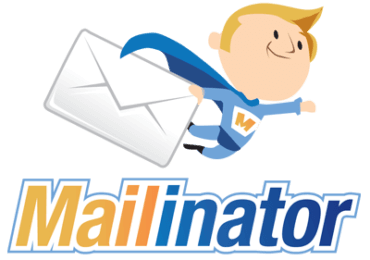 If you just have 10 minutes to design a fake email address, choose mailinator without a doubt. The best fake email generator doesn't is free from back breaking procedures to generate fake email ids. The awesome features of mailinator can let you receive unwanted emails and flush them automatically.
The longest running fake email creating platforms can let you use RSS for checking your inbox. The website does not allow you to send any mail through it. Also, all the messages are automatically deleted after few hours.
7. Mailnesia


This Dedicated fake email generator can help you to save your official email address against insecure website intrusions. You can attain a better efficiency with the help of email service that lets you receive and send emails without facing the risk of spoofing or spamming.
8. Mail.com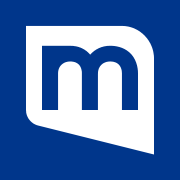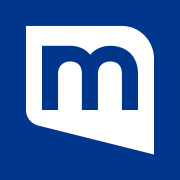 If you are source that your business requires more than one fake email address, Mail.Com is the platform that can serve your demand right away. It has unique features that quickly generate email address so that you can avoid spamming your official email address. Generation of fake email address is quite simple on Mail.Com fake email generator.
9. myTrashMail

Personally speaking, receiving unwanted emails in the official email address can be somewhat frustrating. Therefore, choose a permanent solution that can make unwanted emails a temporary affair. My trash mail is the best solution for creating fake email address through which you can skip unwanted newsletters and offers.
In fact, you can send as many emails as you want through the fake email address generated. My trash mail keeps you away from imposing any kind of risk upon your original email address.
10. TempMail

Temp-mail.org has unlimited fake email addresses so far. It is a trusted platform for creating umllimited email addresses for soothing your requirement. TempMail has impressive email services with a simple user interface. It stores emails for longer time span and create a genuine image before the eyes of the receivers.
11. MailCatch
Mail catch is an excellent anti-spam solution that offers unbeatable email generation service. It does not require you to pay any money for temporary generation of mailbox. You can generate fake email address and receive new mails for avoiding unnecessary messages on your main email address.
12. Emailfake.com

Yet another email generator that can let you select user id and password according to your personal choice. Fake email address is valid only for 69 days. After the expiry of the fake address, you need to generate a new fake email account to keep things peaceful and secured.
The temporary email address solution gives you a confirmation of email activation in your inbox. You can safeguard your primary email account by creating an extra email account on Emailfake.com.
This would avoid unnecessary messages from different resources. The user friendly and comprehensive fake email generator does not require you to initiate registration or difficult steps.
Wrapping up,
If you don't like to save emails received from different companies and websites, choose fake email creators and avoid any shortage of space in your official email platform. Some of the fake email generators such as mail sac let you win prizes with spin the wheel contests. You can enhance the internal space by winning the contests.
Maximum of the same email creators expire within a week and come up with a little storage capacity. The idea of having a disposable email address is all about remaining away from disturbance is created by online spammers.
All the above-mentioned email creators are indeed the best. They assure easy sign up steps, and 100% workability. You can protect your real email address and deal better with online spams and intrusions.