Owing to astonishing feature and frequent updates, WhatsApp has become the most popular application for chatting with friends and relatives. We usually send messages from our account created on WhatsApp. But, are you aware of the fact that you can also send the message anonymously without revealing your original identity. Yeah, you can do this through your personal WhatsApp. As it is weird from even thinking but it is straightforward. In this article, for fulfilling our aim, we will be using apps which provides text and call services remotely. These apps are useful when you use in a right way but if you will use in a wrong way then it might be harmful to you.
There are many numbers of trick to send anonymous messages. Among them, we are describing you two best tricks through which you can send messages on WhatsApp anonymously. Below is the step by step procedure which helps you to know the methods. Without taking your precious time, let us talk about the first method:
Method 1: Send Anonymous Whatsapp Messages Without Number
The first method through which you can send an anonymous message on WhatsApp is Wassame. It is a web portal which helps you to send messages on WhatsApp. Using Wassame, you cannot send just messages but you will be able to send images, audio, videos, share your location, contacts and other things too. Want to send anonymous WhatsApp message online through Wassame? Just follow these simple steps as described below and get success in sending an anonymous message without number.
Step 1: When you open the Wassame, you will see the green icons at the top of the screen. There will be like send a free message, image, video, audio, location, and contact.

Step 2: Click on the first icon for sending the anonymous text message and a box will open after the click.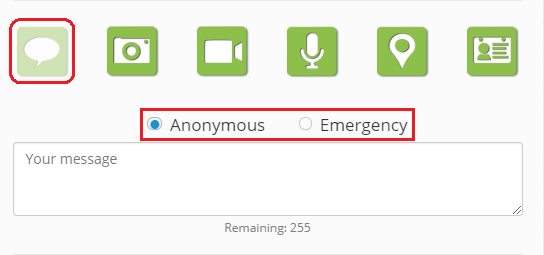 Step 3: You will see the two options at the top. One is for 'Anonymous' and the other is for 'Emergency'. Select one of the options and write a message.
(Clicking on the emergency tab, you will get an option of entering a name for your emergency.)

Step 4: Select the appropriate country and receiver's contact number.
Step 5: A small switch button is present at the bottom left to show the message publicly. If you do not want to show your message publicly then switch the button to off side.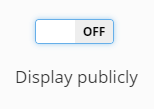 Step 6: On the bottom right side, you will find the security question. Solve that question and hit on the Send button at the bottom.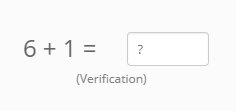 Step 7: After hitting the "Send" button, your message will be sent.

Wassame has a limitation that you cannot send more than one message in a day per person. There is also a probability of the fact that recipients might also be aware of this trick. Hence, they can also send the anonymous WhatsApp message online to you. To protect your WhatsApp from anonymous messages, here are the steps which you need to follow:
Paste the below URL in your new tab: http://wassame.com/block-list/
Type the Country, Number which you want to block and reason behind doing this.
Solve the question and click on Block Me. You're done. Now you will not receive a single message from the anonymous number.
Method 2: Send Anonymous WhatsApp Message Without Original Number
The first method of sending anonymous WhatsApp message will always work. But if you face any problem in the above method then you can also check another following trick. But for using this method, you need a mobile number to verify your WhatsApp account. As we all know that, WhatsApp always verify the number by sending SMS or call. For this purpose, you can create WhatsApp account with US number.
Download the app named as Primo App.
Create an account if you are a new user but if you have already an account then open it.
The app will ask you to enter the mobile number. Type your original number so that it will authorize you with the PIN of 6 digits.
Enter the PIN and other details too like Name, Username, Email ID, etc. You can type Fake Name and Username but make sure that you will type your personal email address because you will get an email to verify your account.
When you will verify your account by clicking on the link mention in your email then you can open the app.
Activate the Primo US Phone Number and then you will find the Start your Free Trial option. Click on it and it will give you an anonymous mobile number.
Now open your WhatsApp and enter the anonymous number. Then hit on verify button.
If ask for a PIN then type +1.
You will find the two option by which you can verify your account. Call me or by SMS. Select the appropriate option to get a code.
In a few seconds, you will receive a code on your Primo App.
Copy the code and Paste in WhatsApp.
Once your WhatsApp account is verified, you will be ready to send the message with an anonymous mobile number.
Disclaimer:
Methods described here are for educational and demonstrational purpose only. We never encourage incentives towards usage of technology. Your fun of sending anonymous WhatsApp messages might end badly. Always, keep in mind that you will be solely responsible for adopting these methods, we ain't.