Android ID: All you need to know
Have you ever wondered about how this play store apps gives premium features upon your payment to your specific device only? Well, Android ID is the answer here. This alphanumeric 64-bit the identity for market downloads which gets generated randomly once and stays as it is for a lifetime. (unless you mess with it)
How to check your device's Android ID?
Ans: There are many third-party apps through which you can easily check your Android ID. If you don't want to install such apps, here it is. Dial *#*#8255#*#* and see the magic!
Can I change this Android ID?
Of course! But as a matter of fact, you need to root your device. With the advancement in the development of Android OS, there exist tools using which you can change android id without root.
1. Change Android ID of Rooted Device?
Requirements:
Rooted Android Device
Internet Connection
Android ID Changer
Procedure:
Step 1: Enable third-party app installation from your device. You can do so via Setting > Security > Unknown Sources.
Step 2: Install Android ID changer on your Android device.
Step 3: Open recently installed app which will demand root permission to move further.
Step 4: Granting SuperSu access will allow you to open Andoid ID changer.
Step 5: Click on "+" sign situated at the top of right side of the screen. It will generate a new android id. Click on save will change you android id permanently.
2. Change Android ID Without Root
Rooting and jailbreaking are complex processes where your device might get lost in infinite bootloop. Many of the users are afraid of warranty void as well. So does that mean you can't change android id to work on your idea? Hell no, right? Here we've provided a guide to change android id without root. But it may not fit if you often want to change android id.
How to change android id without root?
Step 1: Head to Setting of your device.
Step 2: Select Backup & Reset option which will be available at the last.
Step 3: Tap on factory data reset from a bunch of opened options.
Step 4: It will initiate the reseting procedure which will reboot your device once it finishes.
Step 5: Bingo! Your Android ID is successfully changed.
3. Change Android ID, Google Advertising ID
If you're using Android emulators, BlueStackes will be most probably your choice. Yes, it is possible to change bluestacks android id and google advertising id. This is the most convenient way to perform a various task which can be done only upon changing android id. This way, you won't need to tweak your android device for rooting.
Requirements:
Rooted BlueStacks
BS Tweaker
Procedure:
Step 1: First of all download BS Tweaker from here.
Step 2: Now unzip it and run BS Tweaker as administrator.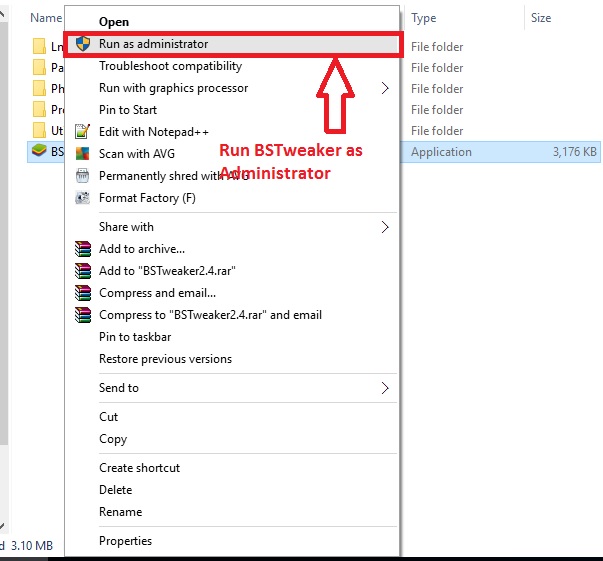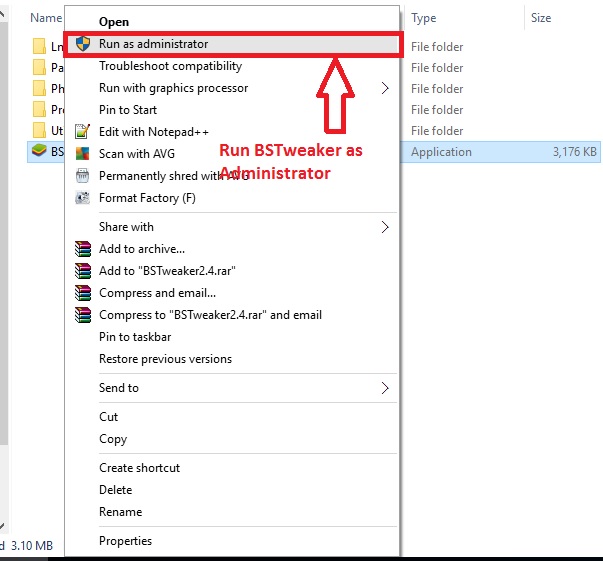 Step 3: Now change GUID as demonstrated in the following snapshot.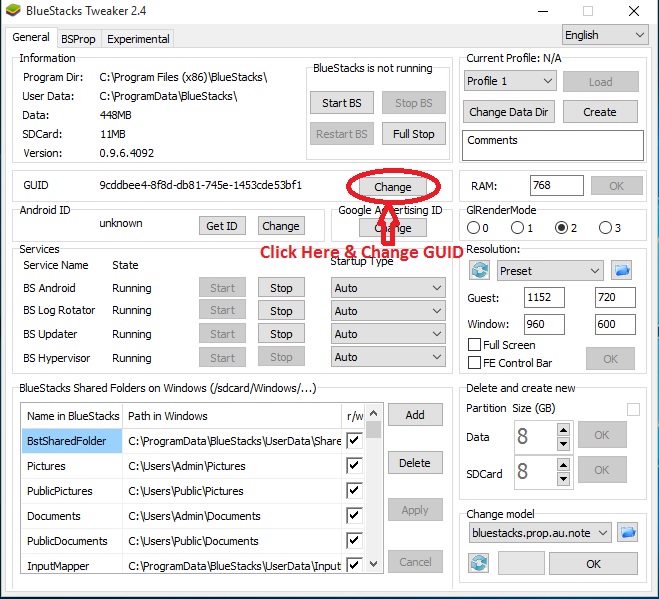 Step 4: Tap on the change button sitting near Android ID.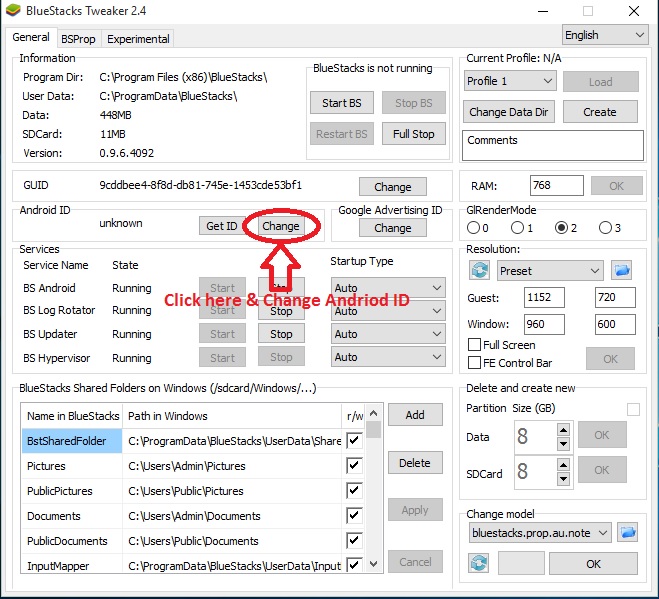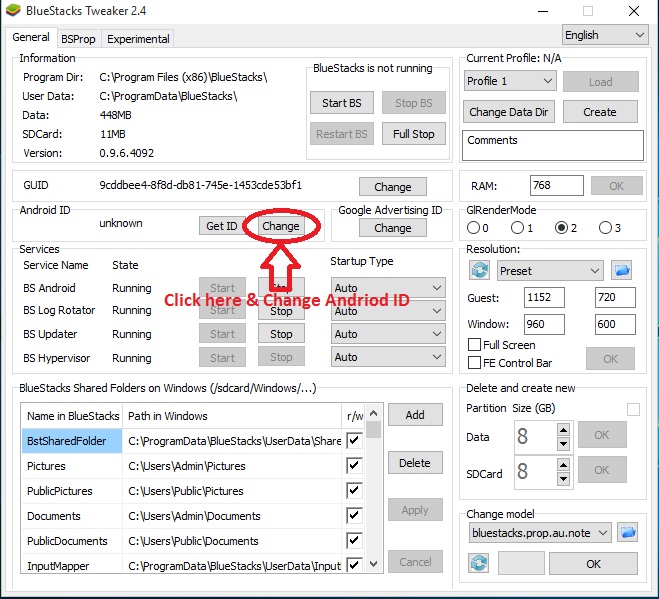 Step 5: Click on change button under Google Advertising ID.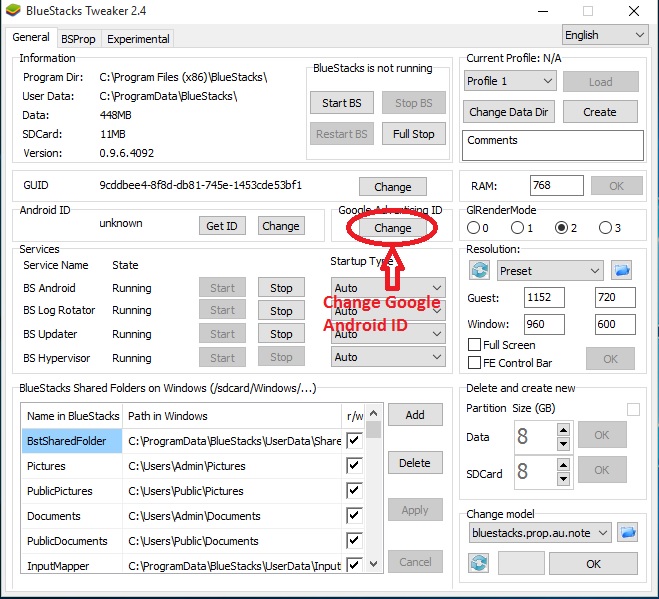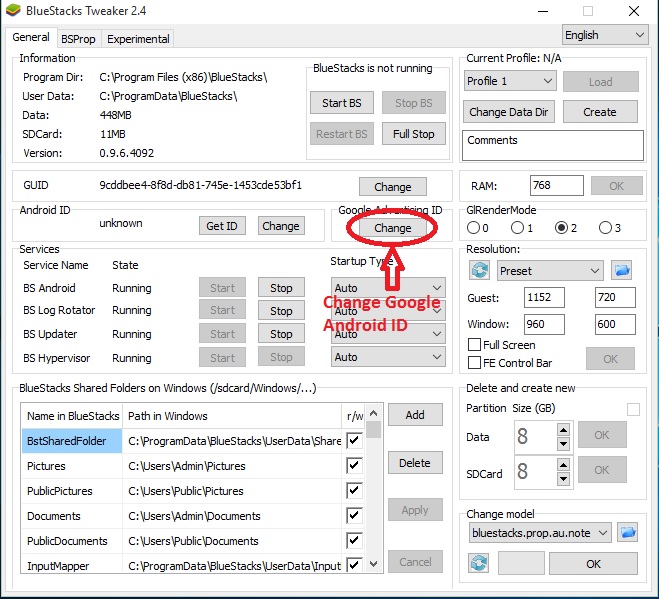 Step 6: At the end, restart BlueStack from BS Tweaker.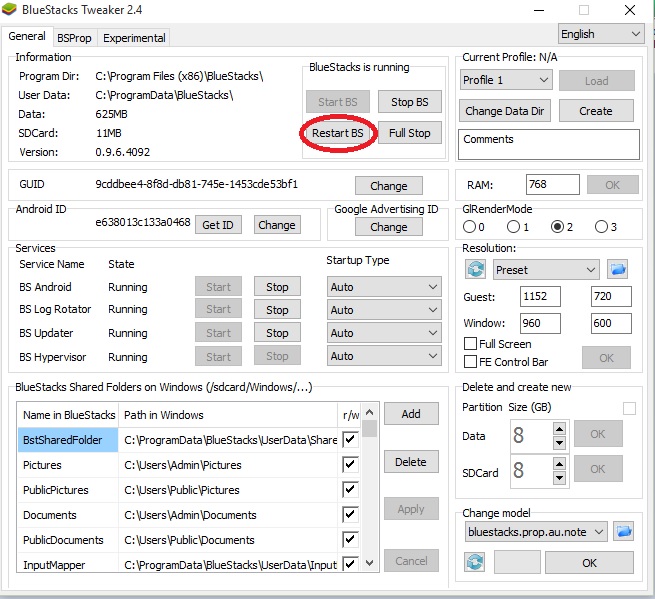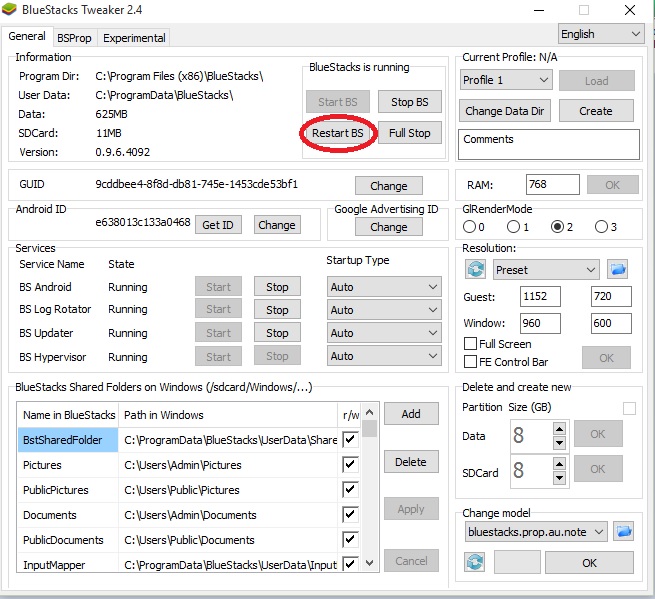 Conclusion:
This was a brief guide on how to change android id on Android devices along with BlueStacks. You can easily change android id without root as per the steps we mentioned. BlueStakes Android ID change method is 100% working and you can utilize it repeatedly.
 The methods mentioned above are educational and development purpose only. TricksNTech will not be responsible for any sort of misusage. Niether we incentivize to do so.