Along with digital development, captured photos can be easily edited online nowadays. We used to hire photoshoppers or digital artists for editing to our photos earlier. But a variety of apps made this uncomplicated for any person. For example, you can change eye color online within just a few clicks.
Starting from exposure, brightness, contrast to saturation, temperature, tint, and hue, etc. can be changed online with the help of photo editing software, web portals as well as apps of smartphones. Changing eye and hair color online has become a pretty easy task which makes your selfies cool.
In order to make your look sensational, we are enlisting the best ways to change eye color online which include web platforms and smartphone applications as well.
7 Best Apps to Change Eye Color Online
1. Eye Colour Changer
Developed by VysionApps, Eye Color Changer has more than 10 million downloads on Google Play Store. This 8 MB sized app can change your eye color which makes your eye real. You will find many effects including animal eyes, cat eyes and flag eyes for fun.
For the creation of funny memes, this can be the best app for changing eyes with flags and animals. It is a facile app for eye color change even for children. Eye Color Changer is pretty simple to use and you can share edited photos online directly from the app.
2. Magic Eye Color-Face Makeup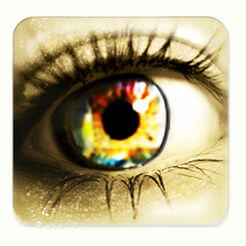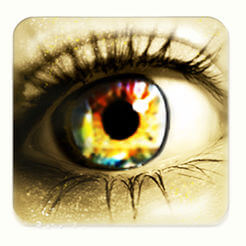 With over average 4.5 ratings on App Store, this app is popular on iPhones. You might have used many apps to change eye color online. But, this is something extraordinary using which you can change the color of pupils to a rainbow, gradient style.
With the availability of around 170 contact lenses, 300 pupil templates, 66 Sharingan and 18 kinds of other astonishing eyes, you can make your look stunning without many efforts. Unique blending technique, it creates the magical effect that makes your photo's eye natural.
3. Eye Color Changer
Developed by Global Corporation, Eye Color Change app has around half a million downloads on Google Play Store. It distinguishes from other eye changer apps and websites, it has the ability to work with dark and light-colored eyes.
You can pick your photos from your gallery and choose available natural and realistic eye lenses. You can also change the size of your eyes to make them bigger and beautiful. Eye opacity adjustment is another amazing feature of eye color change more natural. Start using this amazing app and feel the difference in photos of yours.
4. Eye Color Changer Booth – Live Eye Changer
Fewer downloads but yet more powerful, it is what one can say. It contains a variety of photo-realistic effects including exotic contacts, scary effects, alien eyes and more. There are over 100 eye colors available within the app. You need to just upload a photo from the gallery or camera to edit eye color online.
You can also create own eye color from the photo gallery. Start making beautiful photos and share with your friends on Facebook, Twitter, WhatsApp, etc.
5. Eye Color Changer Makeup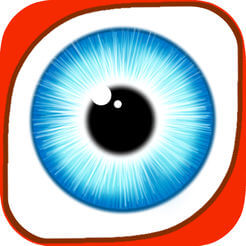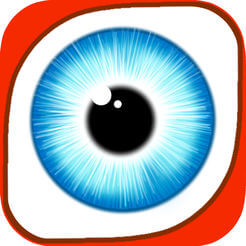 With the aim of changing eye color naturally, this eye color changer app is available only for iPhones. With its inbuilt face recognization technology, it automatically locates the position of eyes and changes its color. Using around 150 different kinds of contact lenses, you can create a beautiful creation for yourself.
This is really the best app to change eye color in pictures. As you know best doesn't come with free, it has an annual premium subscription having several functions.
6. Eye Color Changer – Photo Grid
Created by Lyrebird Studio, it has more than half a million downloads with a good rating. It is not just a virtual eye color changer online but also one can create photo grids and photo collages using this app. With around 37 unique effects, 301 cliparts and stickers and 28 new fonts, you can make stunning photos with your eye color changed naturally.
You can bring out the colors of eyes using color splash button. These are the areas you can also edit with this eye color editor app: contrast, warmth, brightness, tint, saturation adjustments etc.
7. Eye Color Changer -Face Makeup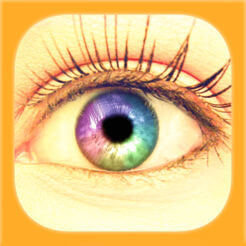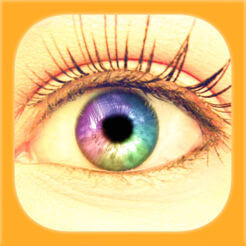 This eye color changer apk is available for iPhone users only. Magical pupil effects available on this app can change your eye color. You can check the rating of this app and it is really usable for changing eye color. With around 70+ amazing pupil templates, your photo can be made look like its original.
It automatically locates the position of eyes to make it more natural. You will find a simple interface where high-quality images are also supported. It is absolutely freely available from iTunes.
5 Sites to Change Eye Color Online
Basically, this list contains websites that can edit your entire photo. You can edit almost everything starting with cropping. rotating, flipping to exposures, colors, vibrancy, opacity, etc. Here they are:
1. iPiccy

iPiccy is one of the best photo editing tools which can be accessed in the web browser.  It is an easy-to-use tool for editing photos online. iPiccy has a really user-friendly interface using which even noob can edit photos online. And, this is absolutely free for use.
What else could we demand? After uploading a photo, move to Retouch > Eye Color. After selecting the appropriate color, eye color of the uploaded photo will be changed upon clicking Save button. That's how easy it is to change eye color online. 🙂
2. Fotofigo

Fotofigo provides professional online photo editing service for quite a long time. It also provides premium photo editing service if it editing is not your thing. You can have an idea of the quality of service from its 1 Million+ registered users.
All you need to do is select a package and upload photos and start editing. Eye color can be changed from here: https://www.fotofigo.com/eye-color-editing
3. Picmonkey
PicMonkey is a popular photo editing service enhancing experience via praising mobile app. You will a variety of amazing templates for business templates, wedding invitations, thank you cards which can be editable within fewer clicks. Modified eye color cannot be distinguished from the original one.
Everything related to the eye can be changed like eyeshadow, eyebrow pencil, mascara, eyeliner, eye tint, etc. Refer attached video guide for the ease.
4. Ribbet

It is one of the best photo editor available on the internet accessible on Android, iOS, and Windows. It is really the simplest photo editing platform you could have ever seen. Along with eye color, you can also change hair color using the Ribbet platform.
Integration of various attractive colors, you can change eye color online easily. Just choose different colors by selecting them using an eye color tool and you're done.
5. Lunapic

Luna might look old-fashioned but it is a powerful platform for editing photos. You will find various options for modifying images. Eye color editing can be beautifully done using this website. For changing eye color, just move to the appropriate section directly.  Upload a photo and crop according to your preference.
After selecting a circle around the eye, move to "color tint" and choose the color you want. Repeat for another eye and that's it!
Conclusion,
With the help of these amazing websites/apps to change eye color online, you will be able to edit eye color easily. There are free apps mentioned as well that you can leverage to accomplish your edits. Enjoy!