Are you facing merge contact problem on your android smartphone? Contacts of yours mixing with their first and last name? Are you tired from randomly integrating all of your contacts that are responsible for wrong dialing? Yes, it is the possible issue of most of the android smartphones operating on marshmallow 6.0 or above. But, you don't have to worry as we are back with detail guide on How to Solve Merge Contact Problem in Android after each and every possible experiments.
What is Auto-Merging Contact Issue of Your Device?
Well, if you are extra regular WhatsApp user, then it is possible that you have faced contacts are merged with their first and last name. And hence if you are chatting on social media platform such as Whatsapp, Hike, Telegram etc. you can have wrong text within your contacts. Of course, if you are dialing specific person from your contacts it can be wrong dialed to randomly merged contacts and that will be another person of your contact list.
What is the Reason of Randomly Duplicated Contacts of Your Device?
In many forums including google android forum, it is counted as an unknown bug. Many users have already reported about this but none type of solution has been given yet. Incorporation of individual app permissions should be the probable cause of this current issue. Because of multiple logins of gmail accounts along with app permission feature will result into such issue as far as i concern.
How to Solve Merge Contact Problem in Android
I have tried to give a stepwise solution of this issue appearing in android smartphones operating on 6.0 or above. Just Follow the steps as described below.
Step 1: Go to Settings > Accounts > Google.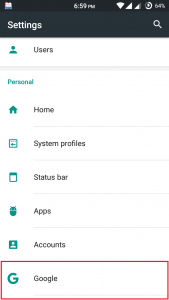 Step 2: There will be your gmail accounts listed and from there you can sync data anytime. Now you have to pick only one primary account having all of your contacts and other data.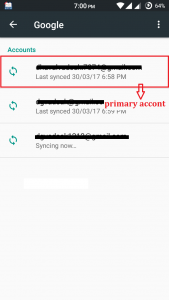 Step 3: Leave your selected primary account as it is and tap on other gmail account sync section.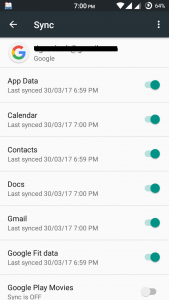 Step 4: The next step you are gonna do is sync off certain app syncing that is causing merging of your contacts. just sync off for the following google in-built apps and you are good to go!
App Data
Contacts
Google Fit Data
Keep
People Details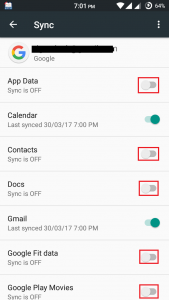 Step 5: Restart your device and you're done 🙂
It is recommended to avoid giving permission if it you don't use it. However, many apps required camera, microphone permission but you should avoid giving contact permission. That's all!