Playing video games is a fun activity to do at the right time. Apart from reducing stress levels due to work, we can play online games with friends without being limited by distance.
When playing games on a PC, you need to check several things first. On consoles, you just have to select and the game will run normally, on computers you will sometimes encounter problems such as game crashes, returning to the desktop, and so on.
Even so, the games available on computers are numerous and varied. So you don't have to worry about running out of games to play. Games that are available on PCs can also be customized using mods that are widely circulating on the internet.
Of course. this will make the game you play more colorful and more fun. For this reason, here are ways you can do to overcome applications or games that cannot be opened when running.
Ways to fix games that are not starting on Windows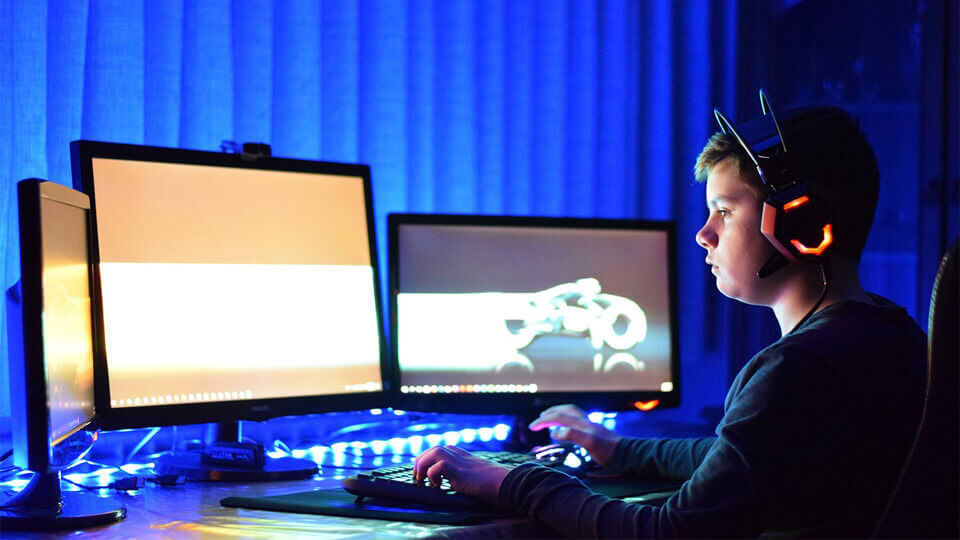 Check Specifications First
The difference between a console and a computer is very visible here. If you use a computer to play games, then you have to pay attention to whether your computer specifications are sufficient to play the game. Because if your computer only has minimal specifications, of course, you can't play the latest games that require qualified specifications.
Guidelines regarding minimum specifications are usually provided on the page before you download the game. If this information is not available, you can easily check the minimum specifications needed to run the game smoothly on your computer by accessing the Canyourunit site.
Install Supporting Applications (Vcredist, .NetFX, DirectX)
All applications or games made on the Windows platform are made using software and several additional add-ons. If your computer does not have the required application, then the game or application will not be able to open or cannot run properly.
When you install an application you are required to install additional software so that the application can run as it should.
When distributing the software, application developers usually provide the additional software in the installation package. Try to find a folder called redist in the installation folder. Just download it from the internet if it's missing.
Run As Administrator
Most games will require administrator privileges to run smoothly. The fix is ​​quite easy, all you have to do is right-click then select "Run As Administrator", then select "Yes" in the next window, then your game will open smoothly.
Turn off Antivirus
The use of antivirus besides consuming large resources also has compatibility problems with some games or applications. There are several applications that are considered dangerous and will be blocked automatically by antivirus with the aim of protecting your computer from harmful applications.
If you trust the source of the application you are going to use, please enter the application into the antivirus whitelist. You just need to temporarily turn it off, and turn it back on once you are done.
Check Firewall Settings
This only applies if the game you want to play is an online game or application that requires an internet connection. A firewall aims to prevent attacks coming from the internet and accidentally blocking your game.
You can find firewall settings by typing the word "firewall" in the Windows search field. If you use antivirus software, the Windows default firewall settings will turn off and be replaced by the firewall from your antivirus.
For that to turn off or enter the application into the whitelist, open the settings in the antivirus application.
For those who frequently play online games, they can also use a VPN to support their gaming session. Aside from keeping the ping to go higher, VPN is also useful to create a more stable connection. Enjoy the gaming behind a VPN connection. However, you shouldn't use all kinds of VPNs. Instead, just use one reputable and solid VPN to get better security.
Enter Compatibility Mode
In applications and games released on Windows before Windows 10, you need to adjust the compatibility settings so that the game runs smoothly.
The easiest way is with troubleshooting help from Windows by right-clicking on the game that you are going to run and selecting troubleshoot compatibility, then you will be guided to adjust settings automatically. To do the settings manually:
Right-click on the shortcut
Select Properties
Select the Compatibility Tab
Check Run this program in compatibility mode for
Select the Windows version supported by the game
Save by clicking apply
Click OK
Use Original Games
Check the game you are going to play, whether it is a licensed original or a pirated game. Using a game with a "peasant" license will make the game "broken" and often have problems when played. This happens because the original file of the game has been changed in such a way that it can be run without buying it first.
If you are sure your game is original, please update the game through the platform where you bought the game. If the problem is still not resolved, contact the developer's customer service to help solve the problem. Feel free to explore groups and forums to look for solutions as well.
Reinstall the Application or Game
The final way to deal with applications or games that cannot be opened on a computer or laptop is to reinstall the application or game that has the error.
Because applications or games that have errors can occur because during the download or installation process, the application is not perfect and as a result, there is some data that is corrupted and cannot be loaded perfectly.
To delete an application or game that you are going to reinstall, you only need to enter the settings menu or your PC settings and click on System and look for the Apps Features option.
After that, you can search for the application or game that you want to delete and click "Uninstall" on the application or game. After the application or game has been successfully removed, you can reinstall the application or game.