Remember that battery operated electronic portable LCD game console? Kids of 90's would never forget it though. That was the days when there were no smartphone and heavy game console that we've nowadays. And, kids used extract fun out of whatever is available regardless of offline or online. But with the advancement of technology, we've powerful video game console including PlayStation, Xbox, Nintendo etc.
What is Nintendo 3DS?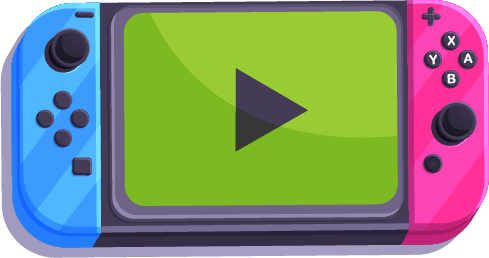 The Nintendo 3DS is a portable game system, which displays stereoscopic 3D effects without using 3D glasses, etc. You will fall in love with this game as a gaming console in your pocket.
Nintendo is a Japanese Company that creates video games. Nintendo 3DS is the successor to a Nintendo DS line, to handle the gaming system. It unveiled the 3DS at E3 2010 along the announcement for various first and third party games.
The 3D title of the game is specially designed for the system through 3Ds is backward compatible with games of all iterations of the Nintendo DS. Nintendo's 3D's inner hardware is a bit more powerful as compared to Nintendo DS.
Nintendo 3DS was released on February 26, 2011. Europe received this game on March 25th and North America received the system on March 27th. Every year, additional features in the gaming console made millions of the people become fans of it.
The 3DS emulators come with an option to play with the multiple players means you can enjoy these games with your friends. The games come in high resolution to give a visual treat to the eyes of a user. You can easily find the number of 3D games available on the 3D emulator.
The emulator also supports the wireless microphones and various controllers to give the user a realistic experience during the game.
Can we play games of Nintendo 3DS on Android/iOS/PC?
Yes, 3Ds emulator can be used for playing Nintendo games on PC, iOS, and Andriod. Even in the absence of a console, you can smoothly play the games using this emulator on various devices.
There are many emulators available in the market which can be used due to their remarkable performance that 3DS emulators provide.
What is Nintendo 3DS Emulator?
An Emulator is basically hardware or software that makes a system like another system. 3DS Emulator allows you to play classic games such as Super Mario, Top gun, Ice Climber, Mega Man2 etc. on Android, iOS and Windows PC.
Do you want to memorize your childhood with all Nintendo games at a single place without buying a new Nintendo gaming console? The Nintendo 3DS Emulator helps you to save your money. As you can use this Emulator for all devices like Android, iOS and Windows PC.
5 Best Free Nintendo 3DS Emulators of 2019
1. DraStic DS Emulator
Using DraStic you can play games at super fast speed. A player can enhance the 3D graphics of the games on high-end quad­-core devices. It has a massive database cheats in almost all the games which you can tweak your gaming experience.
Features of DraStic DS Emulator
Works with almost all games
This emulator allows you to play all Nintendo games on your Android phone. It does not need a rooted phone playing with a non-rooted phone is possible.
Fully supported add-on controllers
This emulator fully supports add-on controllers and also devices like NVIDIA Shield and Xperia Play. It has a quick save option which you can use to save and restore your game at any time.
It provides the feature like the ability to customize, better gaming, high-end graphics, ability to support external hardware which is required for the best gaming experience.
Increasing 3D resolutions
Using this emulator, you can enjoy the most beautiful graphics display when you use drastic APK with almost all flagship or top of the line smartphone. Because these phones already offer the best hardware as well as graphics rendering.
Saving your progress is not an issue while using this emulator as it supports Google Drive saving and it is unheard of from other emulators of Nintendo.
Note: DraStic DS emulator does not support iOS devices.
2. NDS Boy! New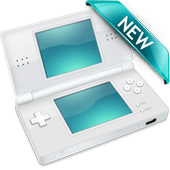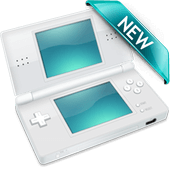 NDS boy is really a good and fast emulator which lets you play games smoothly without any lag. To download NDS Boy requires an Android phone with 2GB RAM means Android 6.0 or higher also work with 1GB ram devices
Features of NDS Boy! New
It can run games file with different extensions like .nds, .zip, .7z, .rar. The games can be downloaded easily on an Android device.
You can run this without any cost and without any ads on it. It supports portrait and landscape modes.
You can easily resize the game as per your requirement. The move buttons can be controlled.
Compatible with high-end devices
This app is compatible with high-end devices and a minimum requirement is 2GB to use it.
It upholds saving of the game automatically after a specified interval of time. This is helpful for the player in case their device hangs/crashes.
3. Retro Arch
This emulator is an open source which contains all the features and controls which are required to play a game. It can make playing games even better-using cheats, filters, and even real-time rewinding.
Features of Retro Arch
RetroArch offers you real-time rewinding you can trigger with a single keystroke or button press. This is as exactly as sounds it's even the music and sound effects play in reverse.
The Retro Arch has a hidden in the menu, you need to configure on "RGUI button". It results in a Retro Arch interface during gameplay which allows you to use features like save state and shaders.
Saves and loads your state in any game
You can easily save and load states, that lets you carry on playing from where you left off. To use this feature you need to launch the RGUI during gameplay.
Along with real-time rewinding, you can download all cheats for all games on that system. In the option cheat, you need to download the Cheat File Load then browse it until you find the game you are playing.
Retro games look great on a flat HDTV screen. You will get the shaders and it adds artifacts which make an experience of playing more authentic.
4. Citra Emulator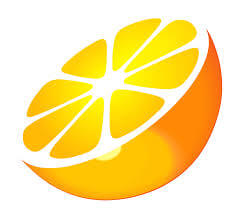 Citra Emulator is one of the best emulator providing a great gaming experience with lots of features. You can play games like Nintendo like Super Mario, Duck Hunt, and Pokemon Red. One can easily download by looking it up on your preferred search engine for your Windows, Mac and even Linux computer.
Features of Citra Emulator
Citra is the almost single emulator currently working on PC smoothly. It supports Windows, Mac and Linux operating systems.
With Citra, gamers can feel enhanced 3d resolution while playing various Nintendo games.
It contains a complete control of games you're playing through Citra. Key controls and screen layout control are the best onces to play with.
Almost all kind of emulators possesses stability issues. But Citra solves all bugs and improves stability with rolling new updates frequently.
5. My Boy! Free –GBA Emulator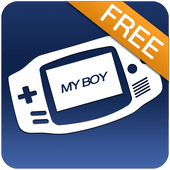 My Boy is one of the best free DS Emulator, which is available on Google Store. It runs smoothly on the Android version as low as 2.0. It works on almost all androids without crashing or lagging. You can play Nintendo DS games without any errors. The most striking feature of My Boy increases the ability to increase the game almost 16 times.
Features of My Boy- GBA Emulator
Do you feel annoyed while watching boring intro scenes? With My Boy, you can fast forward them and enjoy your favorite games at fast speed. Playing games slow you even find hard to complete the average speed.
Most games, eat the battery of your phone. My Boy saves the battery with the fastest emulation while saving battery with Save Battery Accessibility feature.
The user interface of My Boy is simple and well designed. A player can play games seamlessly without any lag. If your Android device is updated to the latest version the emulator gives you the best experience.
You don't need to worry about your cartridges, search and downloaded games which you want to play. You can download as many games you like on your device.
My Boy is designed to suit the display size according to your wish. It gives the best comfort while playing a game. So customize the screen set the size for on-screen and put your fingers in the best positions to enjoy your favorite games.
Nintendo 3DS Emulator for Android
3DS emulator for Android allows you to play Nintendo 3D games. You can play the games like Super Smash Bro, Mario Kart 7, The Legend of Zelda, Mask 3D etc.
Requirements:
3DS emulator for Android [Apps]
Android device with good specs
How to install Nintendo 3DS Emulator for Android
Download any 3DS emulator for Nintendo from either play store or third-party sources.
For installing apk file, don't forget to enable unknown sources from setting.
Now tap on the downloaded apk file and initiate the procedure via install button.
Following on-screen prompts and waiting for a while will lead you to a successful installation.
Once it is finished, you can play various Nintendo games.
Nintendo 3DS Emulator for iOS
All of those guides suggesting to download 3ds emulator zipped file are misleading ones. You can't run Nintendo 3DS games without decrypted 3DS ROMs. Instead of written guide, the following video guide will be convenient to follow.
Nintendo 3DS Emulator for Windows PC
Do you want to enjoy your favorite Nintendo 3D games on a big screen of your PC or Laptop? Download 3DS Emulator for Windows 10,8,8.1 and 7 makes possible your playing Nintendo games on PC.
There can be multiple ways of playing  Nintendo games on Windows PC/laptop. Two possible ways are utilizing either BlueStaks or Citra emulator. Let's catch both of them.
Method 1: Using BlueStacks Emulator
Requirements:
BlueStacks Emulator for Windows [Download]
Nintendo 3DS Emulators for Android
Stepwise Guide:
Download BlueStacks emulator and install it on your Windows computer.
Download Nintendo 3DS emulator android apk file on your device. You can choose any among listed emulators.
Now open the downloaded APK file by clicking on the file and select the Bluestacks as an installer.
Follow the on-screen prompts to install apk file.
After finishing the installation, you will be able to run the 3DS emulator on your device without any disruptions.
Method 2: Using Citra Emulator
Requirements:
Citra Emulator for Windows [Download]
Decrypted Nintendo Game ROMs [Recommended Source: ziperto.com]
Stepwise Guide:
Install Citra on your Windows computer with a selection of "Citra Nightly".
Download .3ds file of any Nintendo game of your choice.
Open installed Citra emulator and navigate to Files > Load File.
Choose downloaded .3ds file from a location where it is situated.
The particular game will start displaying on the screen based on the default screen layout.
Control of games can be changed via emulation section while screen layout can be set based on your personal comfort from view section of Citra emulator.
Nintendo 3DS Emulator for Mac
The best and only working Nintendo 3DS emulator for Mac is Citra. However, it is not like installing a traditional software and start playing games. Decrypted ROM is required in order to play Nintendo games. Here's how to do:
Requirements:
Citra Emulator for Mac [Download]
Decrypted Nintendo Game ROMs [Recommended Source: ziperto.com]
Stepwise Guide:
Install Citra for pc in a way we install common software on Mac.
You need to the citra-qt file for the first time. Just run once and close it.
This is the time to download decrypted ROM of your favorite Nintendo game.
Extract ROM and separate 3DS to your preferred location.
Open Citra emulator and go to File > Game Directory. Pick up the 3DS file you just separated to a location.
We've concluded working methods for running Nintendo games on a variety of device. Thanks to Nintendo 3DS emulator for Andoird, iOS, Windows & Mac which makes possible playing those amazing Nintendo games without making a hole in your pocket. Super Mario will be your ultimate choice, maybe! Happy Playing. 🙂