Today, the market is stocked with a wide range of products in a never before seen scale. One of the reasons behind this is the evolution of modeling or technical drawing software. Using such software we can create 3D models which will aid in the tooling, prototyping, and the manufacturing of the above-mentioned products.
However, this is easier said than done and product engineers should have the right combination of the perfect skill and software. Hence in this article, we will be looking at the best free technical drawing software currently available in the market.
Best Technical Drawing Software
1. Solidworks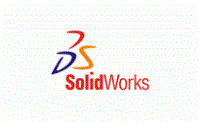 Solidworks is probably one of the more well-known members of this list. This software is available in three versions to cater to users needs. Solidworks basically converts your sketch geometry into 3D geometry. you have a wide variety of features like Extrudes, Revolves, Fillets, Chamfers etc.
Solidworks Standard: This is the basic version and can produce the 3d design for machine parts, assemblies, and two-dimensional drawings.
Solidworks Premium: This has got advanced features like reverse engineering and pipe routing functionality.
Solidworks Professional: It comes with features like automated design and drawing checking, file management tools, advanced photorealistic rendering, and automated cost estimation.
2. Tinkercad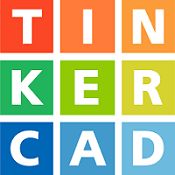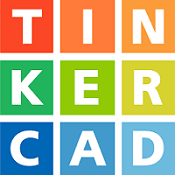 Tinkercad is a 3D modeling tool which has something in it for everyone. This is completely free software. This is very useful for creating home designs. If you are a beginner who has just started beginning the fundamentals of CAD, then Tinkercad should be your go-to software.
If you are into circuit design then Tinkercad has the facility to allow simulations in the circuits to obtain the results. Moreover, you can also 3D print the designs you have created. The only flaw with this software is that you might not be able to get very creative in terms of the geometric shapes you can create.
3. QCAD

It is an open source free technical drawing software for especially construction of 2D designs. Starting form plans, schematic diagrams to buildings, interior etc. can be easily built by QCAD. If you are about to 2D CAD system, QCAD can't be the optional choice.
The amazing part about this software is you don't need experience before working with QCAD. It includes 35 CAD fonts, 40 construction tools, 20 modification tools along with 4800 CAD parts library using which you can construct powerful 2d CAD designs. Give a try to this simple 2d drawing software.
4. Freecad

Freecad is an open source software which has its main uses in the fields of mechanical engineering and product design. Despite being a freeware, Freecad has some great features makes it a great alternative to other popular drawing software.
Freecad is handy for architectural projects and other areas which makes use of 3d modeling. Freecad can create networks, 2d drawings, and other complex 3d solids. Despite being an impressive software with a wide array of features, Freecad is not easy to use and may slightly trouble beginners.
5. SketchUp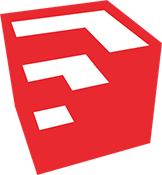 Sketchup allows users to create standout 3D models of almost everything ranging from interiors to landscapes. however,  what really makes sketchup a cut above the rest is the fact that despite boasting of powerful professional quality features, using the software is a breeze.
Some of these features include high-quality lighting effects, textures, a layer manager, and animations. While it does not have a wide range of built-in models, it provides access to Trimble's 3d Warehouse which has the all the 3d models and symbols a designer could possibly want in a free techinal drawing software.
6. NanoCAD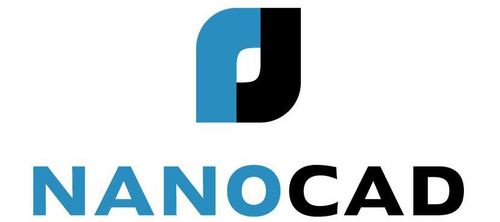 If you are looking for a software to create top quality 2D designs at a fairly good pace then NanoCAD will act as butter on your bread. The best quality of free technical drawing software is the ease of use. One of the main features is the support of the DWG format which is also used by Autocad.
Hence migrating from nanocad to AutoCAD is a very easy process. All you need to do is to send the created DWG to people with Autocad and they can open the file without the need for conversion. The interface is quite simple and easy to work with.
7. TurboCAD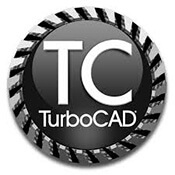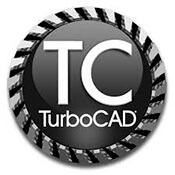 Turbocad is a powerful 3D/2D free technical drawing software with features for drawing,  modifying, dimensioning, and annotating.
This product is quite popular among software Engineers due to its lighting effects and photorealistic rendering. You can also share your work with Autocad or Sketchup. The designs you created can also be brought into reality by 3d printing.
8. Catia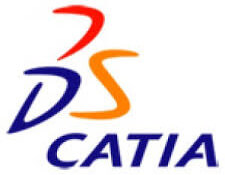 Catia is a software used by many leading companies around the world for 3D designing. Using catia, you can design, simulate, analyze, and manufacture products for industries like Aerospace, automotive, and industrial machinery.
Catia is very powerful and has no limits in terms of the functionalities it offers. It is not free and you can get it for around 100 dollars.
9. IronCad

This is a software which is known for its simplicity. Ironcad helps you to create designs more quickly and easily. Regardless of how complex the 3D models are they only require one file.
Another key aspect is that you only need to use one tool to bring the design from conceptualization to reality. The interface is intuitive and the triball visualization feature is great as well.
10. LibreCAD

LibreCAD is a free technical drawing software available for Windows, Mac and, Linux. It has a vast community to help you with any of the issues. Availability in 30 different languages covers a wide user base. With continuous updates, new features and bugs are being solved.
Construction, simulation, innovative designs can be developed perfectly with the help of LiberCAD. Any of the questions can be solved upon asking in the community.
11. BricsCAD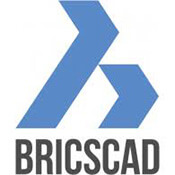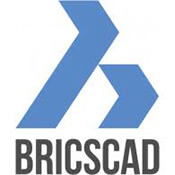 This is a software with a good combination of 2D drawing and 3D modeling. BricsCAD can save you a lot of time for creating designs owing to its unique features.
The familiar interface style is another plus point. However, to use this software you need to pay. The amount varies depending on the version but the minimum cost comes at around 600 dollars.
12. Autocad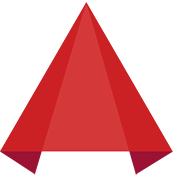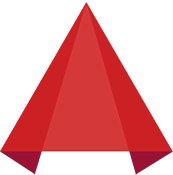 AutoCAD by Autodesk is one of the most powerful 3D CAD tools available in the market. You can create almost any 3D design with 3D modeling and visualization tools. Some of the key features available in AutoCad are Ribbon interface which presents commands in an organized manner.
Viewcube is another cool feature which allows you to see a 3D model from any orientation. AutoCAD is the standard for every other CAD software. Unfortunately, this is not a freeware and requires a subscription fee of 185 dollars per month. You may be able to get a cracked version.
Conclusion:
In this article, we have provided you with the list of best free technical drawing software according to us. You won't go wrong with any of them but if money is not the problem of yours, then opting for one among Solidworks, AutoCad, and Catia would be a good idea.