Video chatting with your friends and family has gotten a little old school. So what is the next best thing you could do? Yeah, you video chat with strangers. The idea might sound a bit weird at first. But it is pretty sweet if you think about it. Omegle has raised "bringing people closer" to another level with this concept of theirs. 
The Omegle site is pretty great at handling their affairs and keeping their users. There is no surprise that it has got millions of users. However, some users are unable to have a conversation from time to time due to the error called Omegle error connecting to server.
Causes of the Error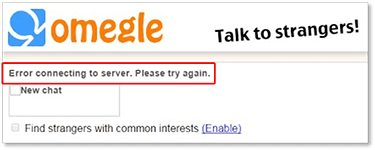 There are a variety of reasons that cause this error to appear on your screen. First of all, there might be a bug in your network settings. This one can be solved by fixing problems with the DNS server or by using a VPN. At other times, it might be your own fault as you may have violated some kind of user agreement.
The root of the problem could also be caches and cookies that you have accumulated. And sometimes the mistake might lie with the Omegle service providers.
Fix Omegle Error Connecting to Server
Though the platform provides a pretty good service connecting strangers directly over a visual or textual conversation. But the error of our interest may not be solved using one single fix. Depending on the issue in your system, here are several solutions to fix this Omegle not working kind of error.
Method 1: Changing your browser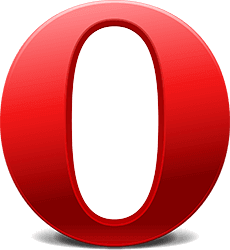 Sometimes your most complicated problems will have the simplest of solutions. This is true with this first method and we recommend that you try this before you do anything else. The reason that this solution works is that at times there will be compatibility issues between the browser and the site. 
This method while being simple has worked well for many users to fix Omegle error connecting to server. If you are thinking about the browser to go with, give a try to Opera.
Method 2: Flushing DNS
In short, the Flush DNS command is used to clear all the cache from the DNS server. So what in the world is a DNS server? Well, it the server that translates domain names into a form with numbers that the rest of your computer can understand. Therefore it's cake will contain lots of types of data and it gets overloaded at times. That is why it is a good idea to clear it. 
Step 1: Press the Windows Key + R key on your keyboard. 
Step 2: Type in cmd in the space provided in the Run dialogue box.
Step 3: Now press Ctrl + Shift + Enter keys on your keyboard to run the Command Prompt as an administrator.
(Alternatively, you can look for the Command Prompt using the Windows search bar and then run it as administrator.)
Step 4: In the Command Prompt type in these commands and hit Enter after each one.
ipconfig/flushdns





ipconfig/release





ipconfig/release6





ipconfig/renew
Step 5: Wait until the process ends.
Now open Omegle and see if your issue has been solved.

Method 3: Unplugging the router and resetting the Internet connection
This method has helped plenty of users and is quite easy to do as well. You won't need time to try it. If you have tried all possible fixes and Omegle error connecting to server is not being fixed, this method may get it removed.
Open your browser and clear its cache.

Turn off your router.

After a little while (about 5 or 6 minutes) turn your router on. 

This time you will have a new IP. 

Now check to see if the issue has been resolved.
Method 4: Deleting All the Cookies in your Browser
For those of you who still don't know, cookies are kind of like tiny text files that the website creates either temporarily or permanently. It acts as your identity card and keeps track of all your activity. 
Deleting the cookies of the browser will help you a lot if you repeatedly fail to access a site. Though this solution does not work for everyone, you might as well try it. It is definitely worth a shot if you think is Omegle down?
On Google Chrome
Open the browser and tap on the three dots at the top right corner.

Choose the

More tools

option.

Select the

Clear browsing data

option.

Be sure to go to the

Advanced

tab.

From the time range, select the

All time

option and check the box against

Cookies and other site data

.

Restart

your computer.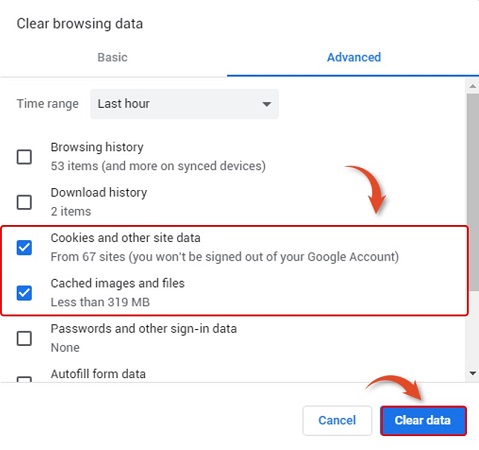 On Mozilla Firefox
Open the browser on your computer. 

On the top-right corner of the firefox, there is a library-like button. Go on ahead and click it.

Click on the

History

option.

From the list that appears choose the

Clear Recent History

option.

By tapping on the arrow near the

Time range

you can choose the extent of time for which you are clearing Cookies. 

Choose

Everything

.

Similarly clicking the arrow near

Details

will show you another drop-down list. 

Select the option to clear

Cookies

.

Then select the

Clear Now

option.

After the process completes,

Restart

your computer.
Now open the website and check if Omegle error connecting to server is gone.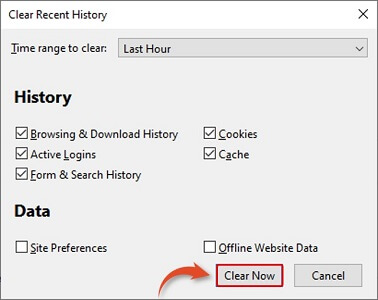 Method 5: Using a VPN
This method is more of a way to bypass the whole problem without actually solving it. If this is the way that you want to go then be it. And to those who are wondering a VPN is a virtual private network. It protects your IP address from the sights of authorities like government for example in case of copyrighted content. 
Regaining access to Omegle with the help of a VPN is a piece of cake. But there is a little catch. It is against the law to use a VPN in certain countries. So you might wanna check in with your network provider before trying out this one. Also, keep in mind to get a trustworthy VPN for the same. That being said, Tunnelbear is good indeed.
Method 6: Use Proxies to fix Omegle Error Connecting to Server
If VPN is not working for you to bypass Omegle not working on Mac or Windows, this can be the ultimate option to fix the same. As most of the free VPNs assign a single IP address to different countries, you can be blocked by the server itself. Because users using the same VPN will also be having the exact same IP as you are using.
Therefore, utilizing proxies will eliminate this issue. Proxies are basically useful when some web apps are blocking you because of certain restrictions. But proxy sites work as a mediator between your IP address and websites.
Conclusion
Omegle is a pretty great site to use with a rather fresh idea. The site does show some kind of an error every now and then. Omegle error connecting to server is one of them. The article shows you different ways in which you can solve it. So deal with it and get back to making new friends.