Hi Friends! Let me ask you something, how many of us are bathroom singers here? We all know that we live in a country where there is a pool of talent, and we have the greatest singers born in this country. Many of the singers just remain bathroom singers while some become popular and reach at the peaks.
In today's world where so many advances have taken place, and almost everything is available as an app on Android's app store, there is no scarcity of Karaoke apps in the store and you can fulfill your dream of becoming a singer at least to some extent by using these apps.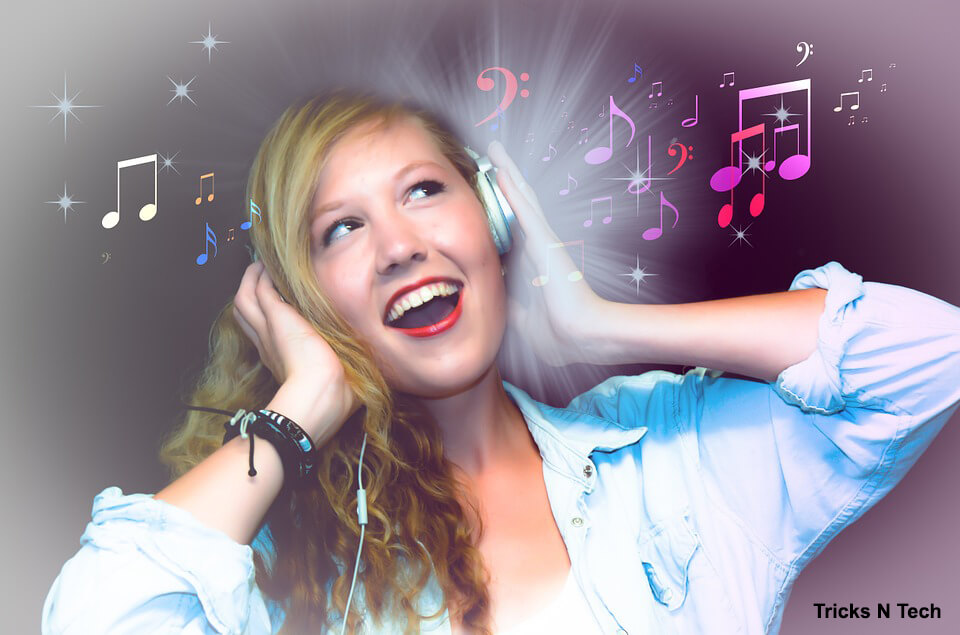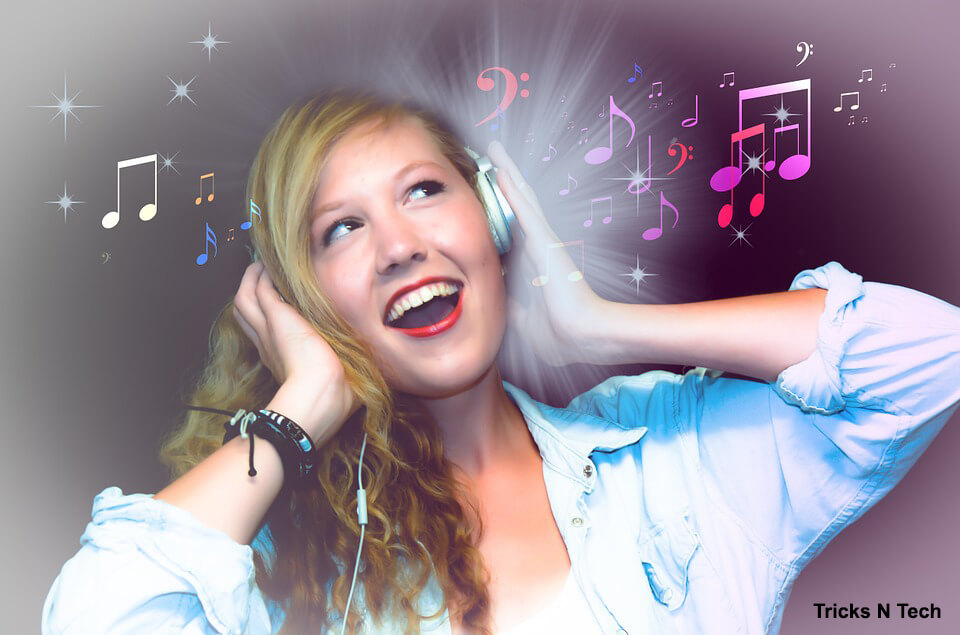 First of all, for those who do not know about Karaoke apps, let us tell you that these are apps which let you sing songs while only providing background music. So you can feel and enjoy the privileges just like your favorite singer does right in the comfort of your home. These apps even provide you the lyrics of the songs in case you don't want to memorize the full song and further allow to share your songs on its platform just like social media.
Before explaining more about Karaoke apps and their features, let us inform you that not all the apps provide you unlimited features. Some of the apps are even subscription based where you have to pay some amount to unlock all amazing features. This may hinder you from enjoying your singing experience. So here we are today with a list of Best Free Karaoke Apps for your Android and iOS smartphones to kick-start your singing career.
Top 10 Best Free Karaoke Apps For Android and iOS
Below we have mentioned some of the widely used & popular best karaoke apps for iOS & Android. Check them right now.
StarMaker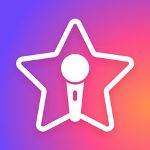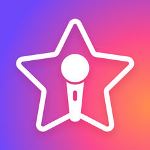 StarMaker, like its name, is a star Karaoke app that does not have many limitations and lets you sing and record songs with its large collection of music from old to new songs. It also provides an option to store your recorded songs for future listening, share recordings on its platform, and is available on both Android and iOS platforms. This karaoke app also has millions of users and it enables users to provide feedback to fellow StarMaker users by the way of comments and likes by social media. It also provides you various effects to enhance your voice, use hashtags, tag friends, and share your covers with friends on WhatsApp. If you want to download starmaker songs then it's also possible. Moreover, it provides you real-time feedback by the way of scores and grades, which means, it constantly keeps the score rising and whenever you sing really well, it also highlights the same to you. This is one of the finest Karaoke apps we have seen by far. You can download this awesome karaoke app from Android and iTunes store as required.
Sing! Karaoke by Smule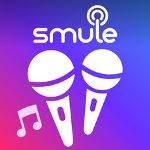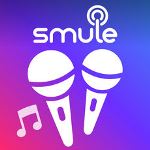 Sing! Karaoke by Smule allows you to record Karaoke songs and also share them with your friends on its platform. You can also save your recordings for listening to them again. This app has a large collection of songs across the variety of different genres like pop, children, classic, funny, new and free. You can search your favorite songs by their title or name of the artist and just start singing. You can also record a duet with feature artists like Kylie Minogue, Carly Rae Jepsen, Jessie J, etc. This feature works by letting you add your voice to already sung songs by the famous artists. The app also empowers you with various voice filters to further enhance your voice as required. Due to the popularity of this platform, this app has millions of users and you have a potential to be recognized among them if you have X factor. This app is available for both the Android and iOS platforms and is free to download on both platforms. Though, it has further options to pay and unlock more amazing features via in-app purchases. A cherry on the cake, you can also share your songs on social media platforms like Facebook, Twitter, Instagram, Whatsapp, Google+, etc. You may download this app from Android or iTunes store according to your phone.
Karaoke by Yokee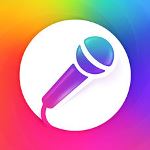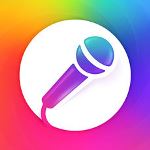 Karaoke by Yokee is completely free of cost and available for both Android and iOS users. This app has features like auto-enhance with effects like reverb or echo to make you feel like a star. It has a really large collection of songs in multiple languages which gives you more options to sing but the limitation is that it initially gives you only 20 credits, using which you can record only one track. It works on the concept of earning credits and using them to sing further. You have an option of buying credits if you wish to spend some pennies for singing songs. Other features of this karaoke app are similar to Smule and StarMaker. You can download karaoke by yokee from Android and iOS platforms.
Red Karaoke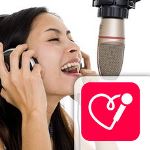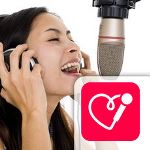 Red Karaoke leverages the Karaoke songs from YouTube and other sources to provide you a wide variety of songs and genres. In addition to audio, you can also record video of your performance to show your skills to the world. This app is also available both for Android and iTunes platforms. There are a lot of customizations available to enhance your voice and video. Additionally, you can also connect your phone to the TV to enjoy this app even more. The app has more than 100000 karaoke songs in their library. If you are planning for karaoke party then you can use this app in your SmartTV. It is compatible with Chromecast, Amazon Fire TV and Fire TV Stick.
The Voice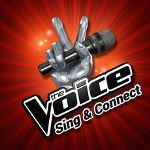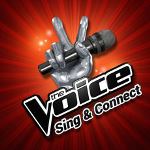 By looking at the picture on left, you might have recalled by now that this relates to a popular singing reality TV show that is telecasted in India and America. Singing in this app will make you feel like a participant in this show and also letting you record and save songs along with that. This app also provides both audio and video recording features. The more songs you sing on this app, the more songs will unlock! Just like to television show, you have to turn the chairs of the judges by pleasing them with your voice and there comes the real fun. You can enjoy this features by downloading the app from Android and iTunes store.
Karaoke Anywhere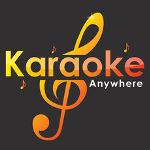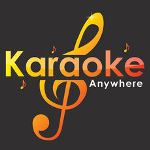 This app has a streaming library of more than 5000 songs which keeps updating regularly. It lets you import your existing MP3+G files as well to edit and share them. You just need to copy those files to Karaoke Anywhere folder available on your SD card or internal storage wherever you have installed the app. It gives you an option to purchase tracks that are synced to any of your devices simply by signing in on respective devices using your login credentials. If you purchase a subscription, you will be charged $9.99 monthly from your Google Play account which you can prevent by unsubscribing on the last day of the month. The app is available on Android and iTunes platforms.
SingPlay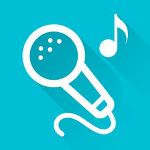 The best feature of this app is that it lets you convert any MP3 song from your phone into a Karaoke by removing vocals from them. This is a superb concept as you don't even need to search for songs from the library and can directly import from your own smartphone. Once you have finished recording, you can again save the recording as an MP3 file in your phone memory. This means that you don't even require an internet connection to start recording in this app. You can say that it's an offline karaoke app. Exciting right! What more, it is available on Android and iTunes stores for all.
Magicsing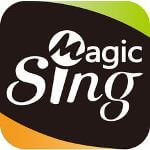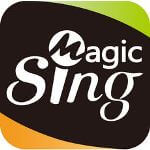 Magicsing is also good karaoke app that has over 200,000 songs from all over the world. This mobile karaoke app is based on MIDI technology. The good feature about this karaoke application is you can change keys, tone, tempo or melody as you want. Isn't it great? It consumes the small amount of your internet data like 20-30 KB per song. So, You don't have to worry about singing many songs for a long time at the karaoke party. Moreover, Magicsing app is compatible with EnterMedia's MagicSing karaoke machines. So, You can enjoy more live karaoke experience. Magicsing is also available on both platforms Android and iOS.
Karaoke for Kids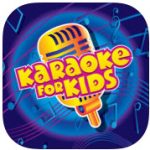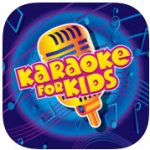 This app is created specifically for kids. If your child is talented and wants to start singing career at an early stage, you may utilize this app as it has a friendly user interface and graphics that attract kids. It has inbuilt a variety of kids rhymes and songs for ease of learning for kids. It will help your child in music education. You can create a chorus, sing in two voices, practice at home, on the road or on vacation with this awesome karaoke app. Don't worry if you are an adult, you can also use this app. You can download this app for Android & iOS both the platforms.
KaraFun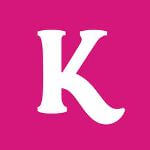 This app is available for both Android and iOS platforms and has a collection of more than 26000 Karaoke songs. One major advantage of this app is that it supports chromecast and hence you can cast your recordings to your HDMI enabled HD TV and home theatre also. It works with AirPlay compatible device also. However, You have to get a subscription to enjoy unlimited access. After that, you can adjust pitch and key to level it with your voice. Also you can save your favorite list of songs to sing them later. Offline mode of this app is attracting more people towards this cool karaoke app.
Summing Up
With this, we complete the list of top 10 karaoke apps according to us for Android and Apple. There are many more karaoke apps in the store that you can explore to find the best one for you. To name a few more, you can also try Soul Karaoke, SingSnap Karaoke, Sing-N-Share, iKaraoke, Singify, WeSing, Magicsing Karaoke, Vocal Remover, MyVoice and so on.
We hope this article was useful to you and will help you kickstart your career as a singer and wish you luck to fulfill your dreams of being a star singer. One last tip that we would give is, you can further enhance your voice by using a good quality headset and by recording songs in a silent environment. You can also find mini recording mics on e-commerce websites for amplifying your voice while recording. Happy singing!