Most of the users out there are aware of some specific applications. And, they only make use of them. But there are other deserving android applications available as well that need to be considered. Moreover, regular apps mostly offer ordinary and simple features.
So, sometimes you need to think out of the box and enjoy some exclusive features to fix your boredom. The android application world is ever-evolving, and there exist some underrated gems. This article will consist of a list of unknown android apps.
Best Unknown Android Apps You Should Know
Here, we have discovered some of the best underrated Android apps that you may have never heard of. Try all the unique apps one by one and get the most out of them.
Daylio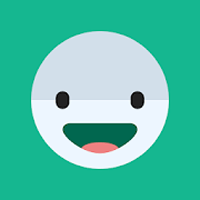 Good self-care is the key to reducing anxiety and improving mood. Daylio is one of the best unexplored android apps that give you self-care tips with a happiness tracker and mood diary. It allows you to keep a private journal without even needing to type a single line.
It is a versatile app that can serve as your mental health coach, fitness goal pal, gratitude diary, food log, and many others. With this mobile app, you can take good care of your mental, physical, and emotional health.
Drupe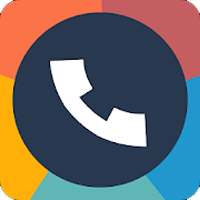 Drupe is a productive and unfamiliar android app that targets to give priorities to your contact and the way you interact with your list of contacts. Just by making a single swipe through the contacts, you can get in touch with your friend on any application.
It also helps to keep the address book updated and solves the problems like duplicate contacts. The app also has a dedicated feed that displays all the recent activities in one place- be it SMS, call logs, WhatsApp, or Facebook.
Forest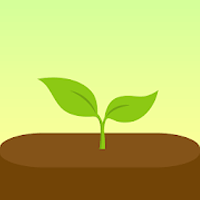 Forest is an unknown useful android app that is known as a productivity application that lets you plant a seed that ultimately grows into a tree within thirty minutes, and it can take up to 120 minutes maximum.
But while the tree is growing, the application will encourage you not to exit the application and use the android smartphone. And, if you do so, it will kill the tree. It is one of the most creative ways to lower down phone addiction, remove distractions, and double productivity.
Wakie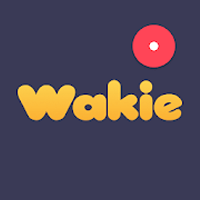 Wakie lets you talk to people who understand you. It is one of the best unknown android apps that you can install on your android device to chat with like-minded people. All you need to do is tap on the button, and you will instantly find a person to have conversations with.
It is a platform where you can feel safe by expressing your feelings and thoughts with people who may eventually turn into your real friends. You can chat on any topic and call people across the globe.
Twin Camera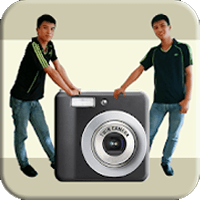 If you are creative, the Twin Camera is the ideal application for you. You can clone yourself with this application easily. All you need to do is take two photos in two different positions, keeping the background the same. Then, merge them.
This undiscovered android app lets you explore your creativity and freak out your closed ones. There are several other features in the camera, like an in-built timer, that help you to avoid shaking your arms. It is a highly recommended app that you can use to enhance your photo quality and photographic skills.
Tapet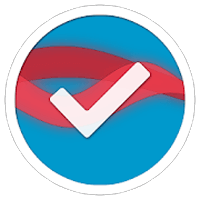 Tapet automatically generates HD quality wallpapers for your android smartphone. You can either pick a random wallpaper or let the application generate a wallpaper for you daily or hourly.
Based on your device's screen resolution, wallpapers are created. The unrevealed android app does not download any images from the internet, and the images fit the screen perfectly.
Monect PC Remote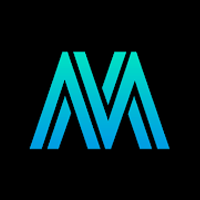 There are times when you have urgent need of an extra keyboard, gamepad, or mouse. It is now possible to convert your android smartphone into a PC Remote. Monect PC Remote is another undiscovered free android app that allows you to control your PC over Bluetooth or Wi-Fi remotely or locally.
You can now play all kinds of PC games with the specifically designed button layouts and on-board sensors in the application. You can now easily transfer the screen and camera of your PC to a smartphone in real-time, and you can also transfer files between devices.
Versus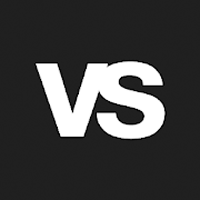 Comparing things was never that easier. But with Versus in your android phone, you can do it way more easily. This unrevealed android app lets you compare two or more things belonging to almost any category. The list of categories is increasing with each day passing.
It lets you make informed decisions ranging from the city to travel, to which phone, camera, CPUs, headphones, sports watches, and others to purchase. All you need to do is input your needs, and Versus will take care of the rest.
Skiplagged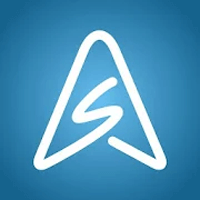 You will get plenty of travel applications for your android device, but there is an unknown free android app named Skiplagged that helps you to find hotel, book flights, plan your travel itinerary, etc. Skiplagged is different from others as it searches a lesser-known area of bookings known as "Hidden City" flights.
The app lets you discover extraordinary hotel deals, uncover great hotel rates, and set fare alerts. Moreover, the flight booking rates are less expensive compared to the others. If you are a travel freak and want to do it in an economical way, Skiplagged might be the app for you.
Lucid Launcher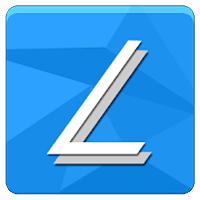 Lucid Launcher aims to improve your productivity, besides keeping the stability and user interface alive. Most of the launchers are heavy that can clutter your android smartphone's memory. But this launcher delivers a lot in a small package, and this creates the difference.
You also get tons of customizing options powered by unique themes and numerous widgets. This underrated android app revolves around stability, features, and usability. It preserves lightning speed performance and allows you to customize it in your way, maintaining both looks and speed flow.
Rando 4Me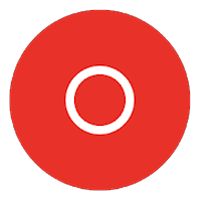 Rando 4Me is an innovative yet unknown android app for your smartphone that allows you to send pictures to random people across the world. In short, you can exchange photos with strangers across the world. All you need to do is only click a photo and send it out.
Once the picture lands somewhere in the world randomly, you will receive a picture from the stranger back. It is a fun way to get in touch with the world. So, start experimenting by sharing exciting and memorable moments of your life.
Tidy Gallery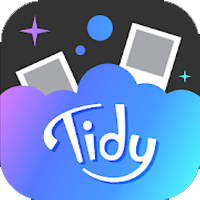 Most of the people are left in confusion regarding their countless images and photos that are stuffed in their smartphone's gallery. Those people immediately need to opt for one of the cool unknown android app known as the Tidy Gallery. This android application will help you to organize all your photos in a single swipe.
It is potent enough to cater to more than thousands of pictures within few minutes. Just swipe right to keep photos, and swipe left to drop photos. There is no need to login, and you can start using it just after installing it. It also lets you group your photos into a broad category like a place, time, and even shape.
Conclusion:
So, the above-mentioned are a few top unknown android apps that are unknown to most smartphone users. All these apps must be considered based on the value it provides, rather than the number of ratings, or downloads they have. These applications are a must-have if you want to test something different and are bored with your regular apps.