Youtube is One top Site for Sharing Videos. We use daily Youtube to Watch all our Favourite Videos, Music and Much more. What if YouTube dies someday? There are lots of other YouTube Alternative Website's available to upload and watch videos online.
If you are Looking for Youtube Alternative or want to try some new Video Sharing Website, Today we will show you some best Alternative to YouTube. No doubt Youtube has brought revolutions to Online Videos but at the same time lot's of other websites developed.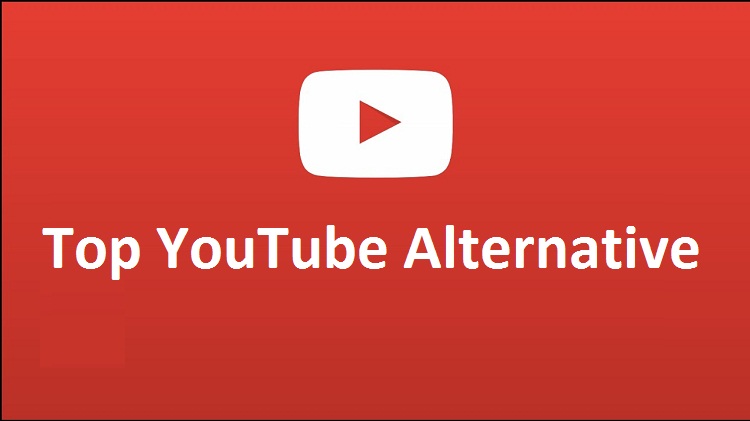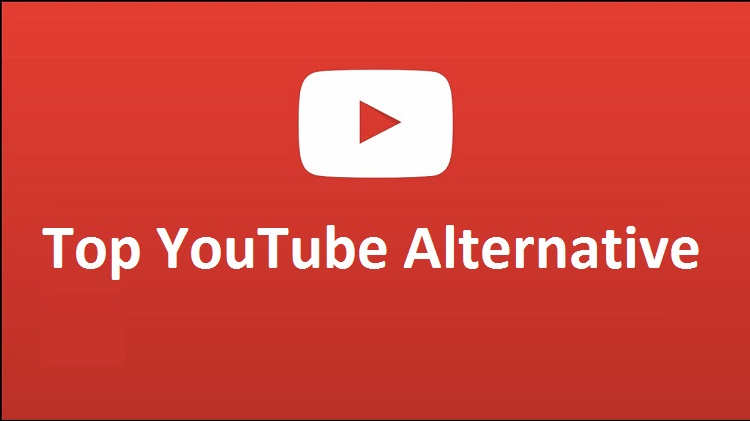 Many time we face some problem with Youtube, Like Youtube Black Screen on Chrome and Firefox browser and in this case if solutions, not work then you need to try some other Alternative Website. You can also check the Best Video Search Engine to Search for any video directly.
Useful: How to Share YouTube Offline Stored Videos.
Top 8 YouTube Alternatives
1. DailyMotion:
DailyMotion is second largest Vido Sharing Website After Youtube. It offers excellent services to Upload and Views the Video. DailyMotion has the same UI Like Youtube. You can Upload your Video and for that, you need to Sign up with your Email address.
Once you Sign up then, you are ready to share your Video to World. DailyMotion has set Some limits like You can share Video up to 60mints and 4GB in Size.
2. Vimeo:
Vimeo is Another Good YouTube Alternative. The website has some Good UI, and you will find lot's of content on the Home page only. You also have Options to Search for your Favourite Video or Music, and then you can watch it Online.
Vimeo is not offering Unlimited Upload like Youtube; it has a limitation, and you can only Upload Content Up to 500mb per week to the site, and if you want to Upload more content, then you need to Upgrade your Account to Premium so you can upload more videos to your Vimeo account.
3. Metacafe:
Metacafe is another Good YouTube Alternative. If you like video sharing, then you can use Metacafe. Metacafe develops for the people who want to share original video, and you will find hundreds of short videos on the website.
Metacafe offers lot's of Content on the Home page, and you will find lots of useful videos for you. The site is born before Youtube in the year 2003 at Israel.
4. Veoh:
Veoh is Another good Website to Share and watches video online and for that reason, this is also one of the Good Alternative to Youtube. The Veoh is offering very less content on the Home page but you have the search options, and you can also visit to direct category links using the navigation bar.
Veoh is free to use, and the main important feature is that you don't have any restriction so if you want to upload large size videos, then this site is for you. You can upload any numbers of video and size is also unlimited, so this is one of the best websites for full-length movies or videos.
5. Maker.Tv:
Maker is Another good option to share Video online. If you like to see the videos or want to share your videos, then you can visit Maker. The Site is offering some excellent content on the home page, and you will find lots of options to watch some good Videos using this website.
The Blip founded in 2005 in New York and later it was changed the name to Maker, and it offers some excellent content. Once you visit the site then at the home page you will find content from the latest web series will auto play and this is one of a good idea so users can find something new. If you want to watch any video or your favourite Series, then you can search it on the website.
6. Twitch:
Twitchis specially developed for the Games lovers. If you like games, then you can visit Twitch to watch the videos. Millions of games fans using this website and if you are one of them who likes games, then Twitch is one of the best alternatives for you.
7. WatchKnow:
WatchKnow is one of the best websites for Students. If you want to learn new things, then try WatchKnow to watch all the videos. The WatchKnow offers numbers of good videos for the students and parents. If you want to avoid Youtube and want to learn something, then you can visit this site and then you have lots of options for the videos. You can search the video using age filtration, and you also have the category so you can make your selection.
8. NeoK12:
NeoK12 is another good Youtube alternative for Students. The Websites offering numbers of video tutorials for the students and if you like to learn something new or want to solve your query then you can visit NeoK12 to find the solutions. The website is equally good for the parents also so they can teach their children using video tutorials.
These are the Some excellent sites that are Alternative to Youtube. If you have any Other Suggestions, then write in Comments.
If You Have Any Problem Regarding This Then Feel Free To Comment Here.