WinX MediaTrans: Put Non iTunes music on your iDevices without Apple ID limits
When you own an iDevice, it often occurs to you that there are a lot of limitations when it comes to music. Music occupies a huge part of your everyday routine. Music should be the last thing that is surrounded by barriers and boundaries. WinX MediaTrans assists you in transferring various files (photos, music, videos etc) back and forth between your iDevice and your computer. Moreover, many a times, you would have to end up paying a huge amount for a separate iCloud storage every month. WinX MediaTrans addresses and serves this very need majorly. It provides you alternatives for both backup and storage, without iTunes being present. It also allows you to sync media content between iPhone/iPad and your computer, broadly. It guarantees zero data loss.
Put Non iTunes Music on Your iDevices, Why We Choose WinX MediaTrans?
Two-way music transfer: This is the best possible substitute for iTunes and this statement is backed by a lot of features. You will be able to transfer music between iOS and Windows Operating System without having to worry about file deletion or leakage of information and security issues. More importantly, you do not need to type your Apple ID repeatedly to put the non iTunes music.  WinX MediaTrans enables you directly import music from your computer to iPhone iPad.
Tips on How to Put non iTunes Music from Windows PC to iPhone:
Download and install WinX MediaTrans on your Windows PC
Click "Music Manager"  >> "Add Music" >> Choose the songs you want to put into iPhones >> "Sync" these non iTunes music into your iPhone.
In the whole process, no Apple ID is required.

Manage your playlist effectively: You can create, modify and also delete the songs in your playlist. All you need to do is add and manage your playlist using the "drag and drop" feature.
Editing and customization: You are also given the liberty to edit details such as the album name, artist name and other information in batch mode according to your requirements.
Handle ringtones and voice at ease: With WinX MediaTrans, you can add, export and create iPhone ringtones, transfer voice memos among various devices and also auto convert music to AAC or MP3 formats.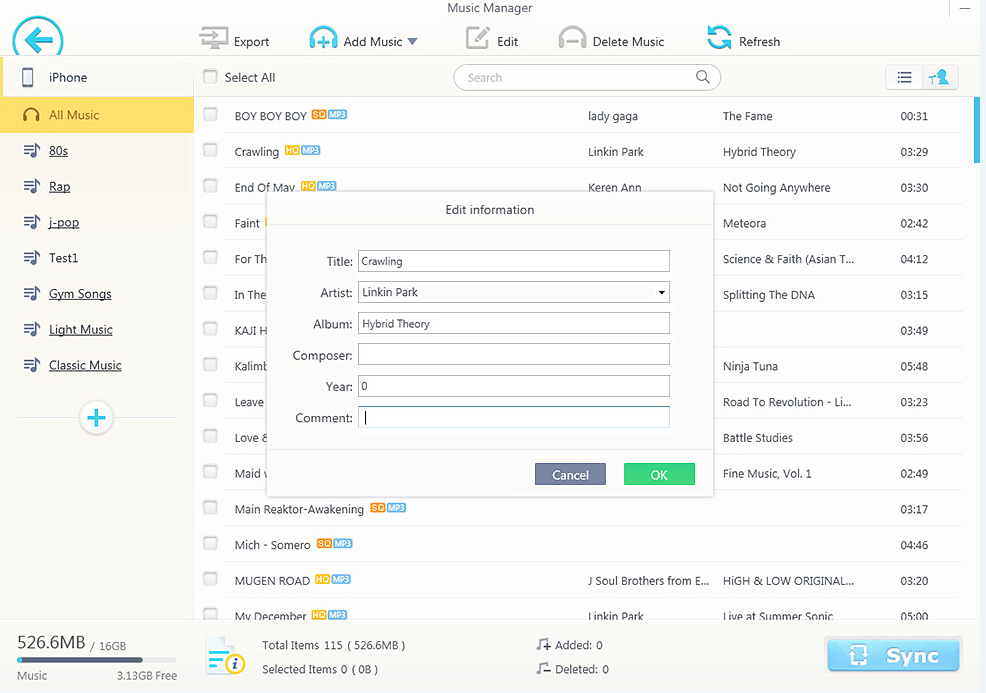 Won't we all feel incomplete without music? But as listeners, you need to decide what you want to listen to next, according to your current mood. Hence, with WinX MediaTrans you can sort your songs in an order according to your mood and wish. You can your own playlists for various purposes like morning walks, napping and partying and this process is made even simpler. Moreover, people who are associated with their PCs day and night perhaps due to the nature of their work are the ones who need music the most. iTunes often turns such people off due to a range of issues. You don't want to get online and look up the internet on how to solve your iTunes issues. You would rather go for this amazing alternative that proves to be a much better music manager.
One-click installation: You can install WinX MediaTrans on your PC without having to go through multiple tiring steps. It hardly takes any time of yours.
User-friendly interface: It is devised specifically for PC users and the features are not complicated at all.
Quick connecting iDevice: At the very instant when you plug in your iPhone, it's connected and there is hence, no delay whatsoever.
Manage your iPhone in a simple manner: As soon as you perform any editing, sorting or transferring activity, you'll be able to see the results.
More than merely being an alternative, WinX MediaTrans is also a two-way file transferring medium that enables you to transfer music files from any iDevice to your PC and vice versa, for absolutely no cost in the absence of iTunes. You can handle any music, video and photo file.
Let's draw a comparison
In iTunes, you will only be able to transfer data from iTunes to iPhone. However, in WinX MediaTrans, you can transfer any music or video file from PC to your iDevice and vice versa.
The Apple ID sync poses as the root cause to multiple issues. But, choosing WinX MediaTrans will help you backup your music and other files way faster and you will also find this as an easier method to control iOS media.
There are loads of confusions and chaos in iTunes and in the process, songs get deleted either by mistake or without a solid reason whatsoever. In WinX MediaTrans, say goodbye to file disappearance.
Once you sync your playlist via iTunes, your non-iTunes songs are the victims. In WinX MediaTrans, you can transfer any song from your PC to iDevice and it will work on your device, without any hassle. Moreover, all your YouTube and Netflix videos can be converted to suitable formats like MKV and MP4 and can be compressed automatically. You can also import or export 4k or 1080p HD videos and films to and from your PC or iDevice in batch.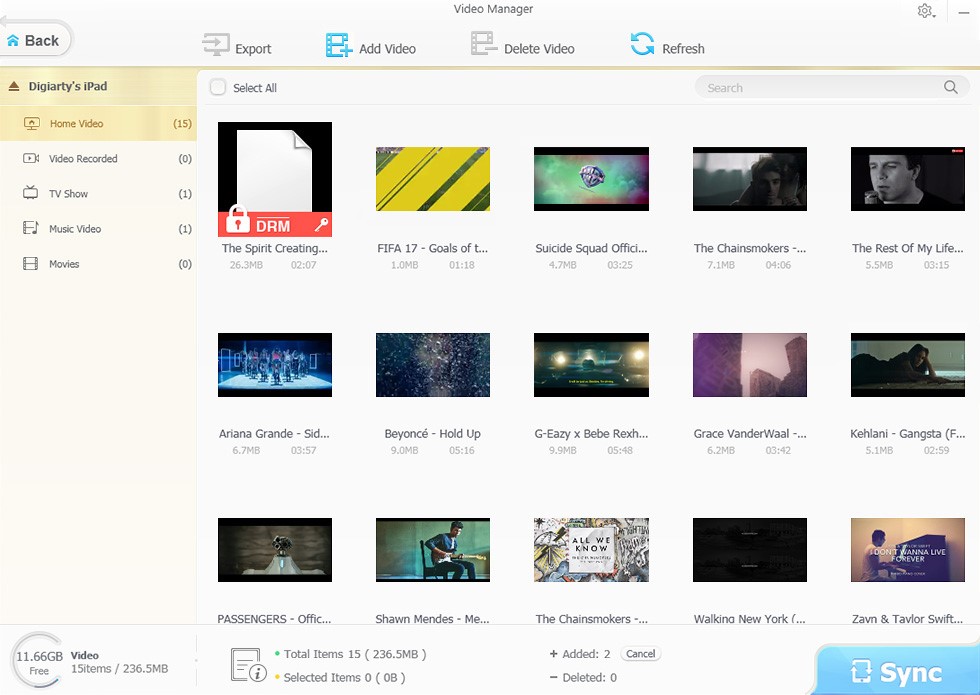 Highlight: WinX MediaTrans can unlock your iTunes purchases and allow you to enjoy music and TV shows on any portable device. You need not limit yourself to an Apple device. These videos will also be supported by media players on Windows, such as 5KPlayer etc. The website even has an active customer support team.
Check out WinX MediaTrans – iTunes alternative for Windows right now and carry your entertainment to places!
If you have any doubt then you can comment below it. We will try to provide you best solutions.