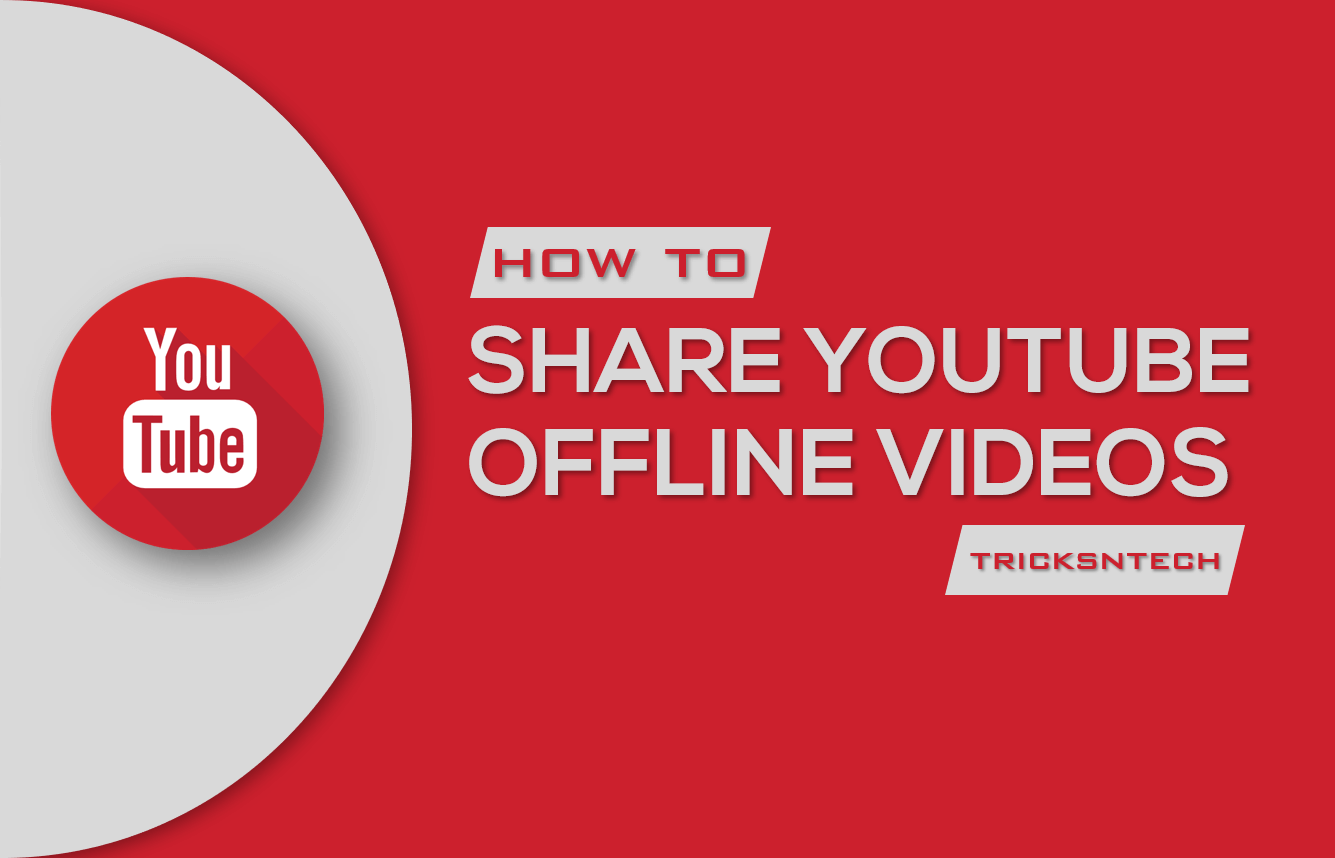 In leading era of the Internet, YouTube is growing tremendously and that time is no so far to become the world's largest search engine. And, it seems to be true because of its addictive features and quality content that users are continuously uploading. Saving YouTube's video offline is a really admirable feature of YouTube. But such youtube offline saved videos can be viewed only to parent device while we can't watch on another device. But what if we can share youtube offline videos with any smartphone you want? That can be the use case, especially, when someone is facing a slow internet connection. Therefore today, I'm going to share a method on how to share Youtube offline stored videos. With the help of this method, you need to save your videos only once and you will be able to share it with your friends easily. We can also be aware of the Location of Youtube Offline Store Videos by this method,
Despite YouTube offline videos can be watched on a single device, you can share YouTube offline stored videos easily with your friends, colleagues etc. by using these methods. Do you want to share your private video with someone on youtube? Yes, you can share private YouTube video with your friends and family.
Are you still facing the following issues?
Transfer YouTube offline stored videos to another device?
Copy/Move YouTube offline stored videos to another device?
Transfer YouTube offline video to PC
Here you go. Clear your all doubt by using the following methods.
#Method I
Requirements:
Steps to be followed to move/transfer YouTube offline saved videos
Step 1. Install YouYube Go app downloaded from above link and register for a new account. (Mobile number verification and selection of Gmail account is required.)
Step 2. Search for particular video on YouTube Go app that you want to transfer to another device.
Step 3. Taping on video from search results will lead you to the following screen. You will find video quality options for saving it offline. Select your preferred quality and click on save button.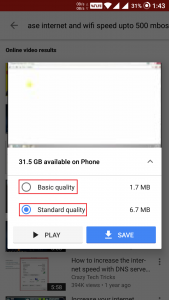 Step 4. Now you need to go to the saved section of YouTube Go app from where you can share recently saved offline video by tapping on send button. (Have you used Xender earlier? It will be as same as that.)
Step 5. You will get the list of devices to which you want to transfer videos as soon as the receive button of YouTube Go app is clicked on another device. Choose the device appeared on screen and start sharing.
Step 6. Bingo! You just moved your YouTube offline saved video. It was as simple as described. Isn't it? 😉
-: VIDEO TUTORIAL :-
You may be interested in – YouTube++ IPA Download
#Method II
Requirements :-
Youtube App
File Sharing App (It may be Xender, ShareIt, Bluetooth or Others)
Just Have Your Mind with You 😉
Step 1. Hand over a smartphone or device in which you are having offline stored videos and another device to which you are going to share YouTube offline saved videos.
Step 2. In the device containing YouTube's offline stored videos, simply follow this Path in SD card storage or phone storage.
storage/Android/data/com.google.android.youtube/files/Offline/(system generated folder name)/streams
Step 3. Now share/send this folder(Streams) to another device and paste/move it to the same location as mention above.
Step 4. Then after, open YouTube app on another device where you just transferred the video which is saved in offline mode in the main device. 
Step 5. Click on save to offline button and select video quality as same as of offline stored video of main device.
Step 6. Woila! Youtube has just read your already transferred file. Enjoy your youtube's shared videos without buffering.
Note : 
The download may be started by an inappropriate reading of transferred files, give it few more tries.
Wrapping Up,
So, this was the easiest guide on share youtube offline stored videos. However, you can also share unlisted YouTube video. These methods require specifically when you're about to change your mobile device and you don't want to lose your previously saved youtube videos. Based on the user's queries, we have especially worked on this trick. If the method other than YouTube Go is not working, you need to give more tries as there can be reading problem on your device. If you still have any issue regarding sharing YouTube offline videos, feel free to comment here.