Hello, Guys Many Users put Google Search Bar on your website. It's easy to put Google Custom Search in Your Website. Google Search Engine search whole your site and then gives result in front of yours. It is Easy to implement search bar on your website. Google Search Engine leading search engine in the world so, Why we are not put on our website. It's also Seo Friendly Search.
Google Custom Search
Google Custom Search lets you include a search engine on your website to help your visitors find the information they're looking for. Because Custom Search is based on Google's core search technology, you can be confident that your users are getting high quality, relevant results.
[Source: Google]
How To Put Google Search Bar on Your Website?
Step 1: First Go To Google Custom Search Engine Website By Click Here.
Step 2: Login With Google and Click On Create a Custom Search Engine.
Step 3: After That Fill Up Your Details and Submit It.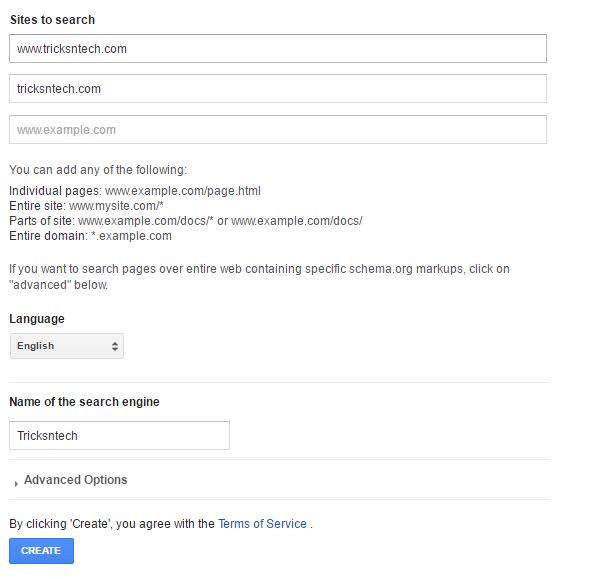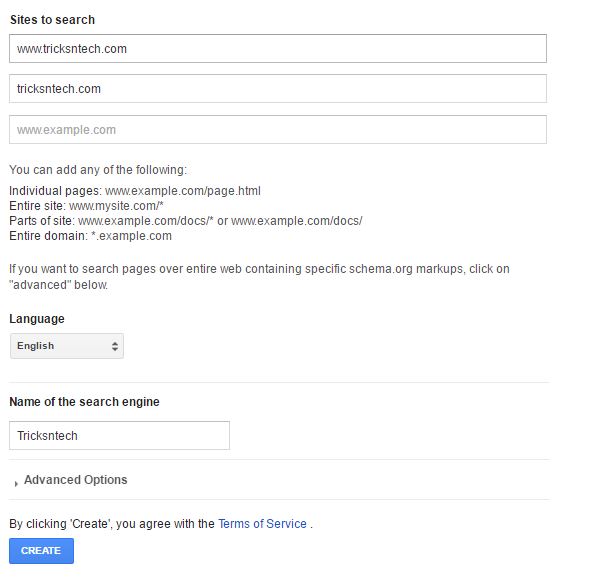 Step 4: After Create Click On Get Code and You can Get Code of Google and After That Paste it on Your Websites Body Tag.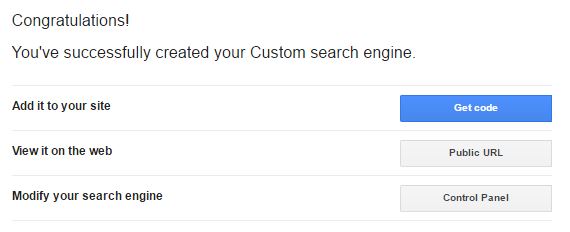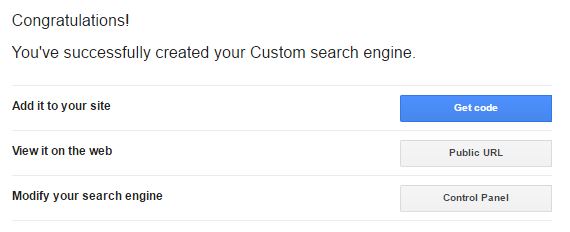 Step 5: You can also Modify Your Search in Different Way By going in Control Panel > Look and Feel Option.
Tricks N Tech also Uses Google Search For Search Better in Own Site.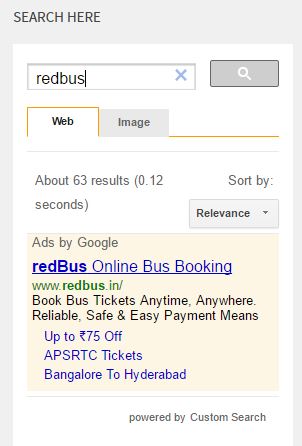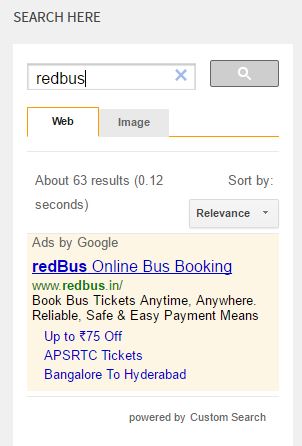 Google Searchbar is more useful and also a Search content very speed with the different option so many Good features of it.So, Keep this on your site and Make your site google-friendly. Goole Search bar is a best option to Search content in Your Site.
For Any Kind Help Regarding Google Customize Search Comment Here We will Help You Soon.