OfferUp Alternatives: Do you want to get rid of that old TV set that has been lying around for years? Or are you looking for an old bicycle for your brother to learn cycling? Whatever the case, it is still true that these old things do have a value. May not be necessary in the eyes of the owner. But there really is somebody out there who could benefit from the things that you might have locked up in your attic.
What is OfferUp?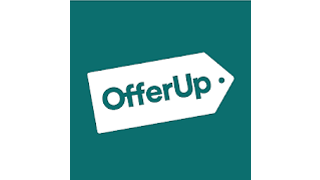 OfferUp is an app that lets you buy and sell these items. You either get to buy something you like or you make a few bucks while getting some stuff off your back. It is really like they say. One man's trash can be another man's treasure. That's why apps like OfferUp is growing day by day.
Why do you need OfferUp Alternatives?
Well, there isn't any legal issue with OfferUp or any such app as far as the eye can see. But sometimes the site does get down due to storage outages. They do fix it as quickly as they can. Sometimes it shows access denied error due to security. At other times you simply can't find what you want. At those times we would need to look for the OfferUp alternatives.
Best Apps Like OfferUp
Well, you can find lots of apps like Offerup on Playstore or App Store. But among those which are the best Offerup alternative apps? Let's have a look at them one by one with amazing features.
5miles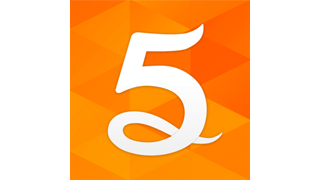 5miles is one of the first apps that comes into mind when thinking about alternatives for OfferUp. The app will be very useful to you if you are looking to buy something or if you just want to sell something of yours.
Features of 5miles:
It shows you the items near your location with greater priority than long-distance stuff.
 There is no hassle of specifying your location.
But you can enter the location if you are trying to buy stuff from other areas or things that can only be found in a specific area.
You can see even very large photos of the item that you mean to purchase.
It has great search results.
Craigslist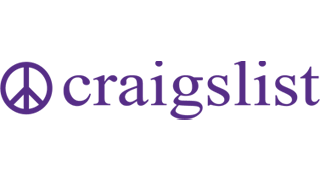 Craigslist is very much like OfferUp and can serve as a viable replacement for OfferUp. The app does show a greater focus on rentals, vehicles, jobs, and services.
Features of Craigslist:
You can contact the people on the other end directly from the app. You don't need to visit the website.
Craigslist opens up doors to services as well as products.
The app has a great focus on jobs among other things.
Almost all the ads in the app are free of cost.
The app is quite easy to navigate.
Oodle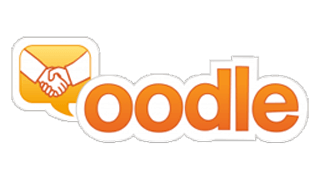 Oodle lets you make a little more money by helping you sell some of your unwanted stuff. Unlike Craigslist, Oodle lets you buy pets online as well. It is a great offerup alternative app and you surely won't regret checking it out.
Features of Oodle:
Oodle is a great place to search for animals to keep as pets.
Using Oodle you can also trade two items without using any form of payment.
Oodle can even be used to rent out your stuff that is too dear for you to sell.
Oodle also has an ad section for jobs.
Real Estate related information is also made available on the app.
Letgo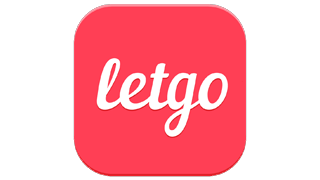 Now this one might be even popular than OfferUp. Moreover, the way things are going, it might even become a potential successor of Craigslist. The app is well known for its provisions to allow users to put out ads really quickly. It's really cool site like OfferUp.
Features of Letgo:
The app has an auto-fill option. Once you scan your item, it fills out most of the information for you.
It helps people a lot with putting out ads.
The app is pretty popular hence the items get greater reach.
The first round of searching is done close to your home.
A wide range of commodities are available on LetGo.
Yerdle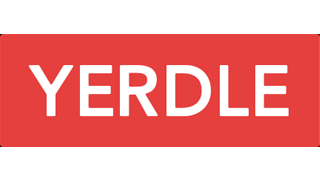 Yerdle is very different from sites like eBay or Craigslist. It breaks the traditional concept of trade using payments of actual money. But this actually lets you buy more stuff in the end.
Features of Yerdle:
Yerdle does not use money as a means of payment.
You sell your stuff for free but get credits and you can later buy stuff with the credits that you have accumulated.
Users only have to pay for the delivery charge.
The site does all this in a manner that is not confusing to the users.
The company acts in a wide area with respect to location as well.
Selio
This local area based trading app works great and is perfect for those who happen to have trouble revealing their personal contacts to strangers. It is surely one app you should check out if you're looking for Offer Up alternative.
Features of Selio:
There is a private chat option that lets you have a conversation without having to reveal your phone number or email.
Priority is given to protecting the contact information of the users.
The app is simpler in design compared to others.
You can post your ads much faster than compared to other sites.
It is the app version of the popular site Adoos.
VarageSale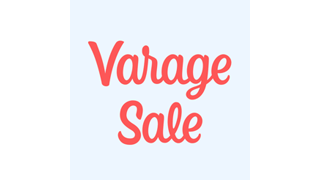 The key feature of the app is its ability or rather needs to link with a facebook account. That's right if you don't have a Facebook account, you can't use this app. But this feature gives a lot of protection to the users though. A good app like offerup, right?
Features of VarageSale:
All the users of this app have to link to their facebook accounts.
Buyers can easily check out the bio and details of the seller.
The people behind it put a lot of effort into preventing scammer activity.
You can find a large number of items on this app.
The app has a very ergonomic design.
Locanto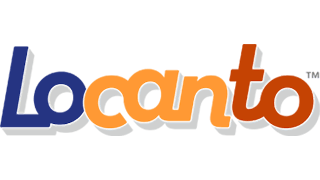 Locanto is also one of the best alternatives to Offerup. It offers a local marketplace. You can post an ad just like you see in the local newspaper. It is available in 60+ countries. That's why it deserves to be in the best classified listing sites.
Features of Locanto:
You can easily find a job, real estate, vehicles, events, etc in your area.
It provides an option to upload photos and add a link to your website.
It offers you to choose a free or premium account according to your needs.
You can browse through the huge selection of free classified ads.
In its premium version, you can directly chat with the seller.
Conclusion
These days it is pretty easy to get rid of all of your old junk and to buy some essentials that you need. And doing so on a classified ad platform saves you a lot of time. This article has been about the best apps like OfferUp. Now you can easily buy, sell or trade as you wish with these top OfferUp alternatives.