Netflix is the superlative thing that could ever happen in our life. Food and Netflix are the sole things on this planet one can spend his/her life with, in the age of downfall aka "Kalyug". 🙂 Founded by Reed Hastings and Marc Randolph on August 29, 1997, Netflix is a premium streaming service allowing users to watch web series, documentaries, movies and more without interruption of any sort of commercials.
If you're a Netflix user, it must be making a hole in your pocket by at least $8.99 a month. If something is quality-packed, one should never hesitate to pay for it. However, free is free and nothing can beat it though. Therefore today, I'm presenting a way using which you can have Netflix for free. Yes, we are talking about Netflix cookies. Seems spellbinding? Let's explore how.
Netflix Cookies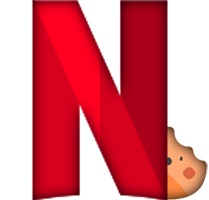 Cookies? Never heard of such a thing? Well, cookies are .txt file that stores self-conscious data for a particular site which can be accessed by both web server and user's end. Usually, when you load a new web page, the process of creation of cookies take place. With the help of such cookies, we can transfer a portal's credentials to another user with a separate IP.
So, let's say I purchased a Netflix account. The moment I log in to Netflix and surf the internet, storing of cookies within my web browser occurs. Now, using some third-party tools, I can export this cookie. If the same cookie is gonna hit your browser then guess what? You are gonna see live magic! You will be able to surf Netflix via my purchased account. Wouldn't it in belief? Let me guide you to how exactly you can do this on your own. (I ain't a magician though).😛
Netflix Premium Cookies Daily Update
This is the section you may wanna visit directly if cookies are the only way of yours for surfing Netflix. This section will be updated on regular basis in order to calm down your ravenousness towards Netflix. I recommend you to allow notification for TricksNTech when you visit this page for getting continuous updates.
Instead of redirecting you to those creepy websites with shitloads of ads for the sake of providing Netflix premium cookies, we strongly prefer providing them easily rather than faking it. However, for a greater good, you need to unlock them once via sharing it. Here they are:
[sociallocker id="6769″]
[/sociallocker]
Note: Don't log out from your the Netflix account that you're using utilizing cookies. Otherwise, if you do so, others who are using that cookie will be automatically logged out. And, it will demand us to export new cookies. Let's make the internet a better place together. 🙏
Use Netflix Cookies on PC/Laptop
In this guide, we are gonna use third-party extensions to export and import Netflix cookies. If you not familiar with such stuff, I bet the following pictorial guide will let you do this.
Requirements:
EditThisCookie extension
Netflix cookies
PC/Laptop with internet connection 😉
Step 1: Install "EditThisCookie" extension on your browser. It is available for Chrome, Opera browser. If you are not able to get it, directly install it using the following buttons.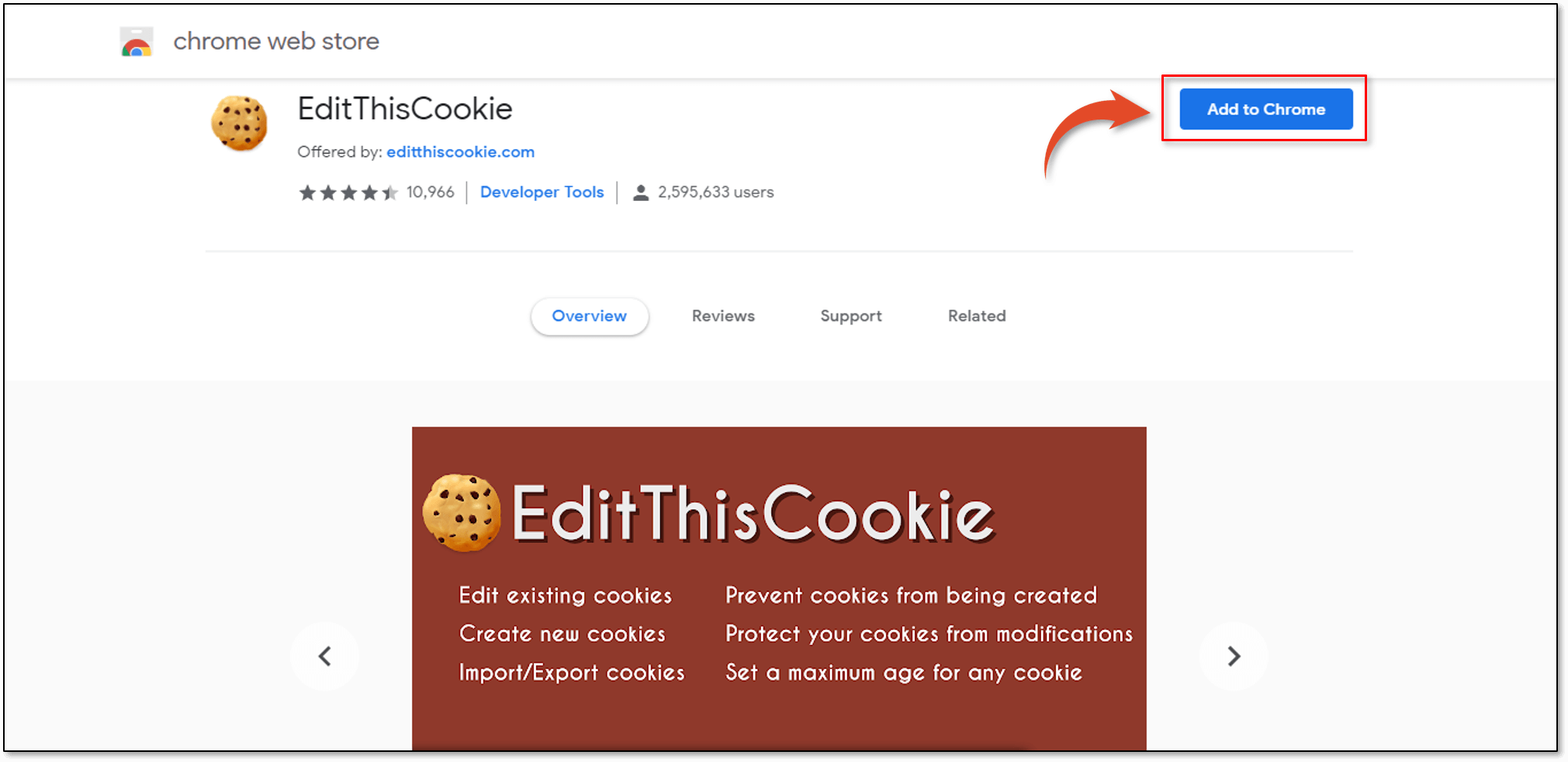 Step 2: Assuming you've downloaded cookie, open official Netflix official web portal.
Step 3: Now head to taping on EditThisCookie icon which can be found within the toolbar. You need to select "Import" button here as shown in the following snapshot.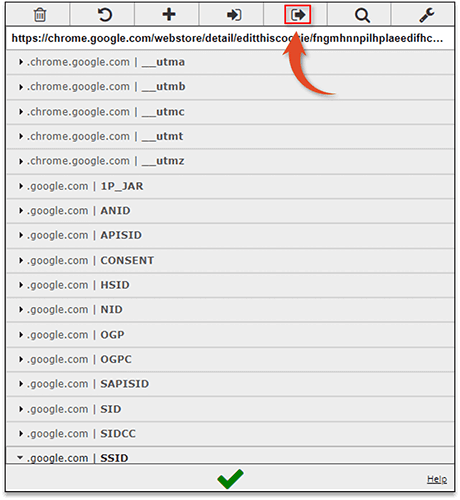 Step 4: Paste the Netflix premium cookies you downloaded into box appeared and tap on tick bar situated at the bottom.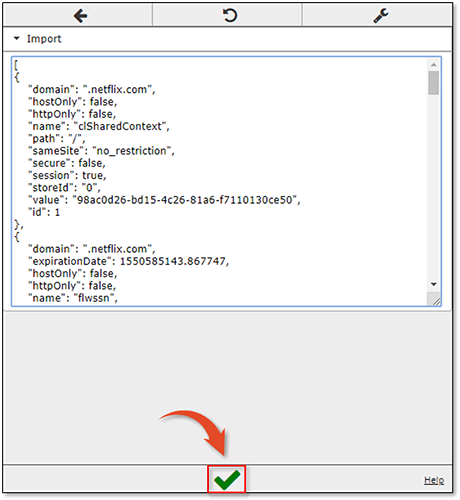 Step 5: Reload the Netflix web page and you'll get premium Netflix account signed in to your browser. Bingo!
Use Netflix Cookies on Mobile
Do you prefer watching Netflix content on your smartphone? Irrespective of reasons you have, it is possible to make use of Netflix cookies on your mobile phone. You can use these Netflix cookies for iPhone, iPad as well. Well, here's how you can do it:
Requirements:
Yandex Browser
Netflix cookies
Data connection
Step 1: At first, we will be installing Yandex browser on your smartphone. Download Yandex browser from the following download button.
Step 2: Now open Yandex browser and search for EditThisCookie extension. Or, you can directly add it via following button.
Step 3: Open Netflix official site and go through the menu of Yandex (three verticle dots at the right bottom). Select Extension from a bunch of options.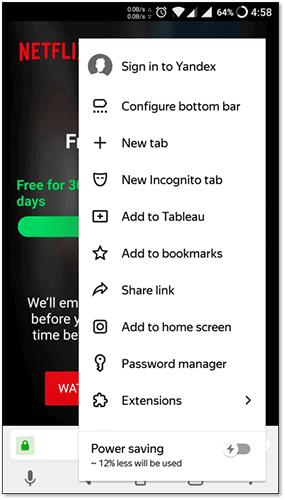 Step 4: Select EditThisCookie and the following screen will appear.
Step 5: Go to import section and paste the cookie you've downloaded from this web page. Hit on tick button and reload the Netflix page.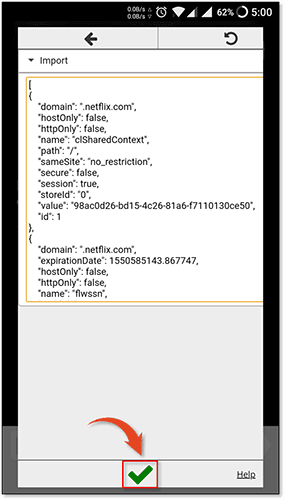 FAQ
1. Are cookies safe to use?
➝ Undoubtedly, you're good to go.
2. Is using Netflix cookies legal?
➝ Well, Netflix is providing a really commendable streaming service. In fact, we strongly encourage users to watch Netflix content via their subscription plans. This is the ultimate way of surfing amazing content of Netflix when you're running out of a budget.
3. Cookies are not working. What do I do?
➝ The first step to use Netflix cookies is to clear browsing data including cookies from your web browser. If it still doesn't work, repeat it again and restart the browser. We'll try to update cookies as frequently as possible.
4. Will there be any Netflix premium account?
➝ Nope, sorry! Distributing Netflix account to many is leading towards ban. Cookies are the best way to fulfill your demands.
5. Can I use it on a smart TV?
➝ Yeah, totally if you know a way around.
Wrapping Up,
Thus, using this simple trick, you can watch amazing content on Netflix for free. If you're more into surfing internet on your smartphone, Yandex browser is here to rescue. I hope this stepwise guide helped you without demanding technical knowledge.
After logged in to Netflix account using Netflix premium cookies, are you looking for Netflix series recommendation? Well, we would never leave you behind. Here is the 10 Netflix series we recommend you to watch once:
Game of Thrones
Breaking Bad
Suits
Narcos
Prison Break
Money Heist
FRIENDS
Sherlock
How I met your mother
House of Cards
If you're having suggestions, feel free to let us know in the comment section. For any cookies related issues, we would love to hear from you. Meanwhile, go get your Netflix premium account. Have a wonderful show ahead. 🙂