Problem:
When a conversation comes to the smartphone, the first point would be applications – Android or iOS. In this era of digitalization, we have apps for everything ranging from health, education, entertainment, finance, food & drinks, book, sport to photos, music, navigation, news, travel, etc.
More than $70 billion has been paid out to developers of
iOS apps in the last decade. When the iPhone was first introduced, there were 15 apps: iPhone, Mail, Web, iPod, Calendar, Camera, Maps, Photos, Stocks, Clock, Notes, Calculator, Weather, Text, and Settings. Now app store is flooded with around 2.2 million + apps.
Though these apps have made human's life much easier, an individual has to maintain their various apps under usage. For example, shopping sites such as Amazon, Flipkart, Paytm, etc. require separate credit card information, login id, and passwords which causes multiple problems including cards to expire, login reset, difficulty to remember passwords due to different criteria, device space usage and much more.
By looking at the app publication perspective, apps with premium features are being duplicated in the market and provided free of cost. This is a natural result of uncoordinated yet competitive markets. For end-users, this is expensive and painful.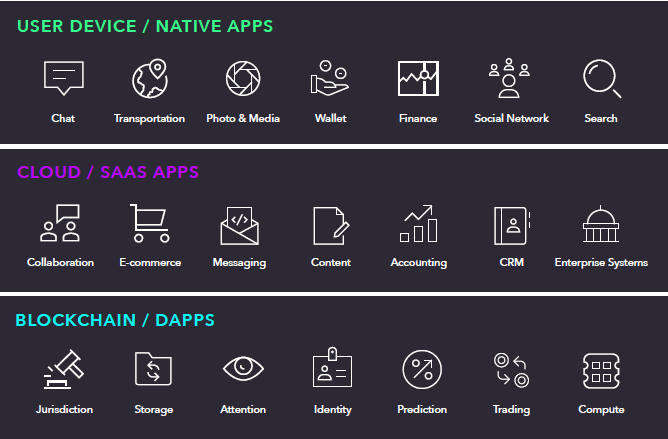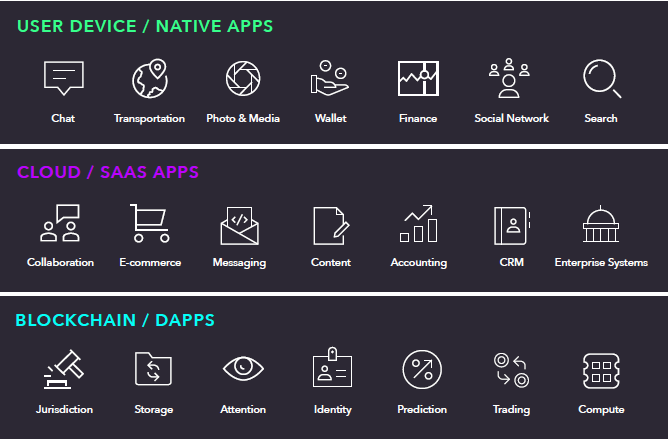 Even for a savvy web-app user, complex web with the different user interface is certainly more challenging than managing 15 different SaaS subscriptions. This is more like setting one's own Linux desktop to host everything — from one's own blog to one's email account, chat server, key management server, and so on. This complexity will increase with the growing ambition of the blockchain community.
Solution:
Cardstack wants to break down app silos in favor of an open digital world. With Cardstack, end-users can mix and match features from multiple apps or dApps without worrying about a mess of separate cloud subscriptions or utility tokens. Even more exciting is our system lets users design incredible new workflows, joining services from different layers of the Internet that simply wouldn't have been possible in a centralized world.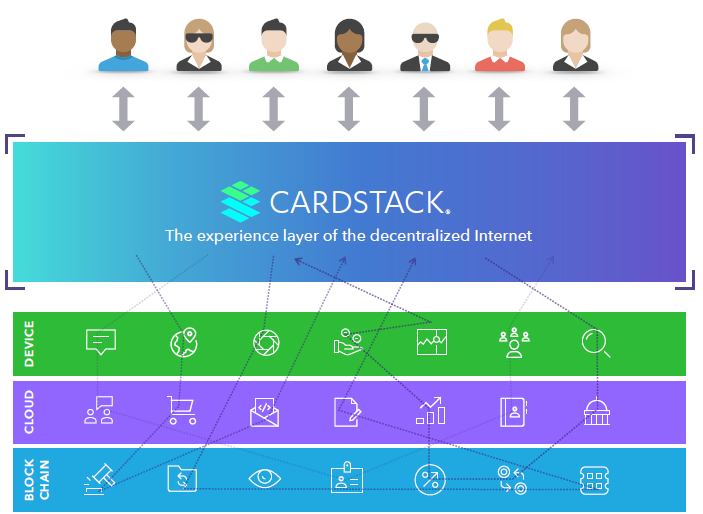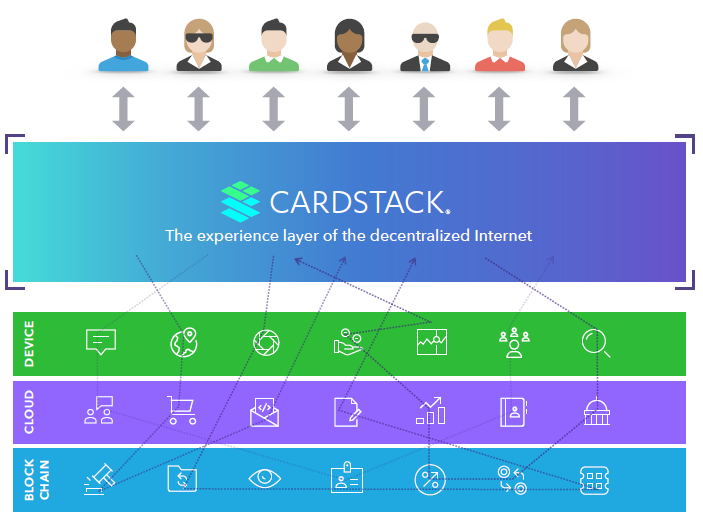 This breakthrough is made possible by Cardstack's composable design paradigm, which renders units of information as bite-sized, encapsulated cards, which can be expanded, embedded, attached, chained, triggered, versioned, cloned, approved, rescinded or saved forever.
In a decentralized world, your data should be as networked or as sovereign as you want. This means that users can optimize their software stack to fulfill their particular needs and combining the best features of each approach.
What is Cardstack?
Cardstack is the experience layer of the decentralized Internet. Its mission is to build an economically sustainable software ecosystem that fights back against the rampant lock-in mechanisms of centralized platforms.
This specifically aims instead of using multiple applications for different needs, a user should optimize their software stack to fulfill their particular needs and finally, making users capable of combining the best features of each application.
This ecosystem is governed by smart contracts powered by the Cardstack Token (CARD), an Ethereum-based ERC20 token. CARD is designed specifically to create a sustainable marketplace where open-source developers are rewarded fairly while allowing users to curate and combine the perfect mix of software services to fit their needs.
How does Cardstack work?
When a user spends CARD, it seamlessly forms smart contracts between the user and their chosen apps, before getting staked into a reward pool. Based on anonymized usage data tracked by the smart contracts, the pooled tokens are then periodically distributed to the apps' creators and contributors according to a decentralized algorithmic payment and governance model that rests in the hands of the community.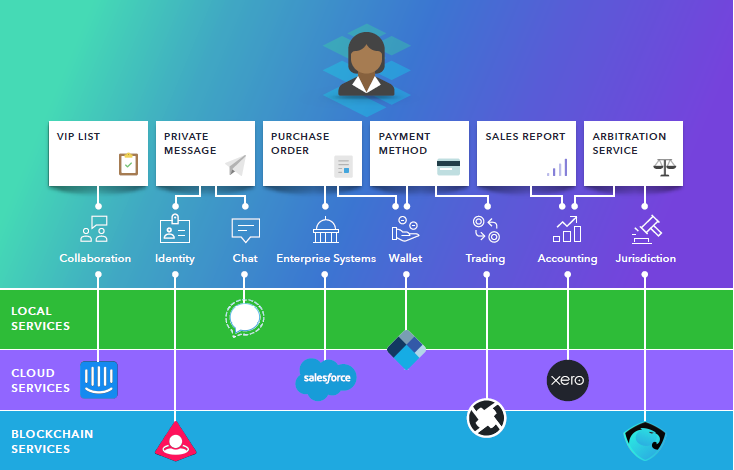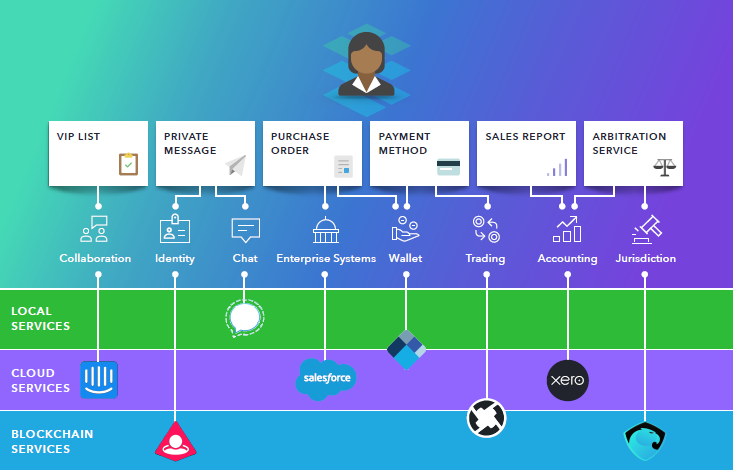 Just like other cryptocurrencies, CARD users can become miners to validate transactions and earn fees. But unlike Bitcoin which forces miners to solve useless math problems — Cardstack analytic miners help calculate the reward function of who gets paid out what, while sifting out spam, making the system fair and resilient. Because of proof-of-analytics, reward algorithms are never under a single party's control.
Token Mechanism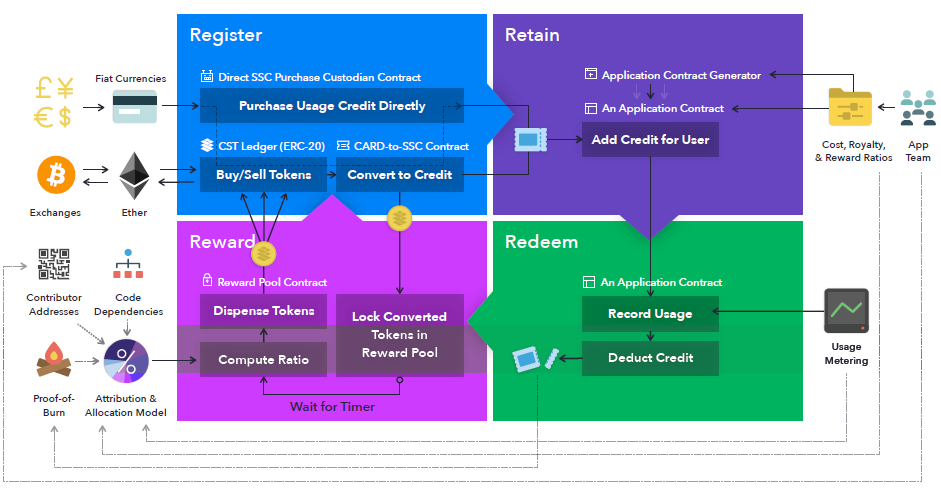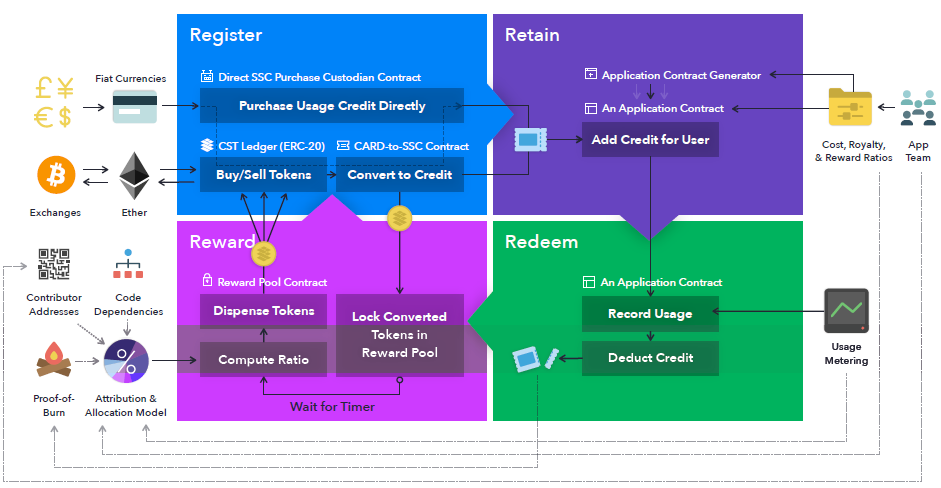 Features and Benefits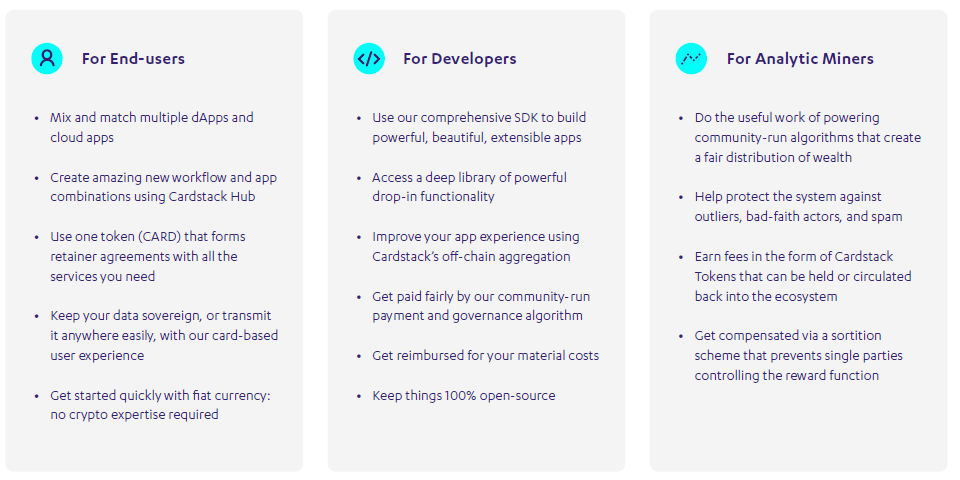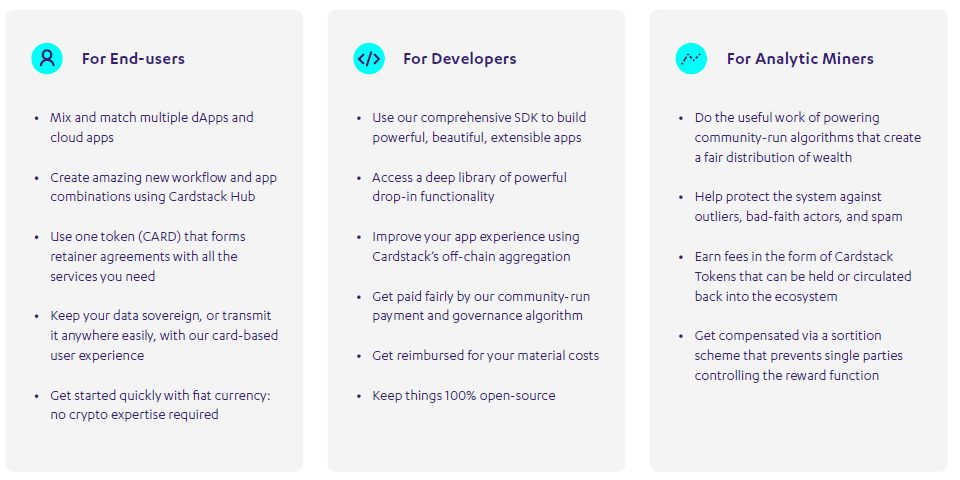 Cardstack ICO Review and Analysis
Website Domain
Understanding point of view using explainer video towards project application
Good user interface
Many Partnerships
Status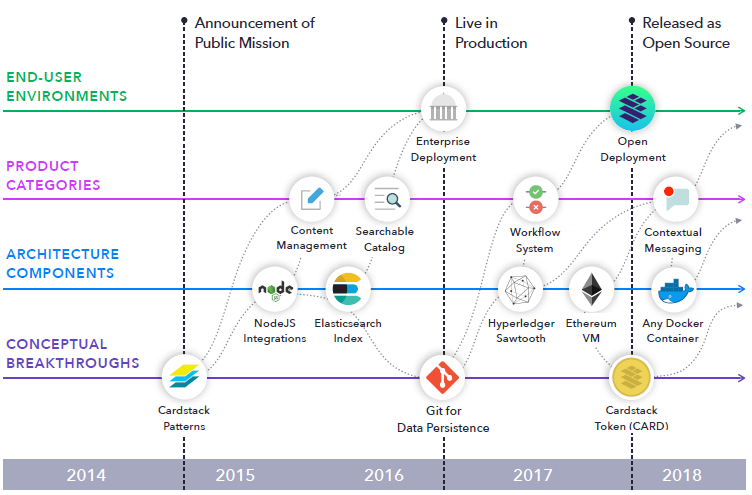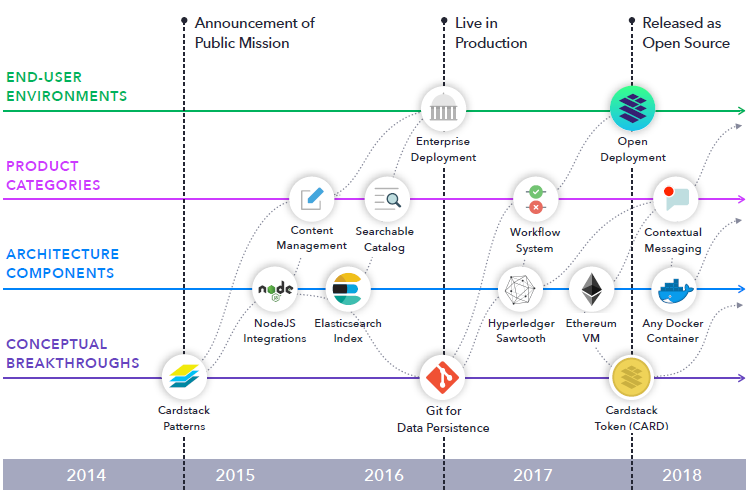 RoadMap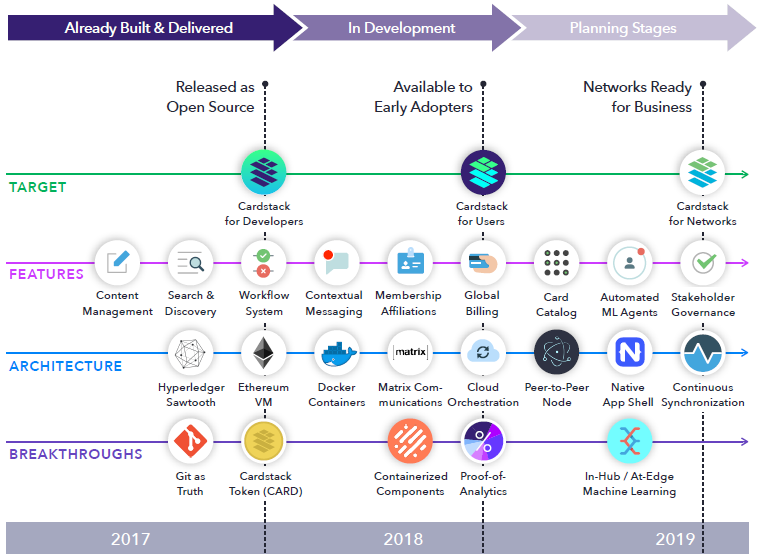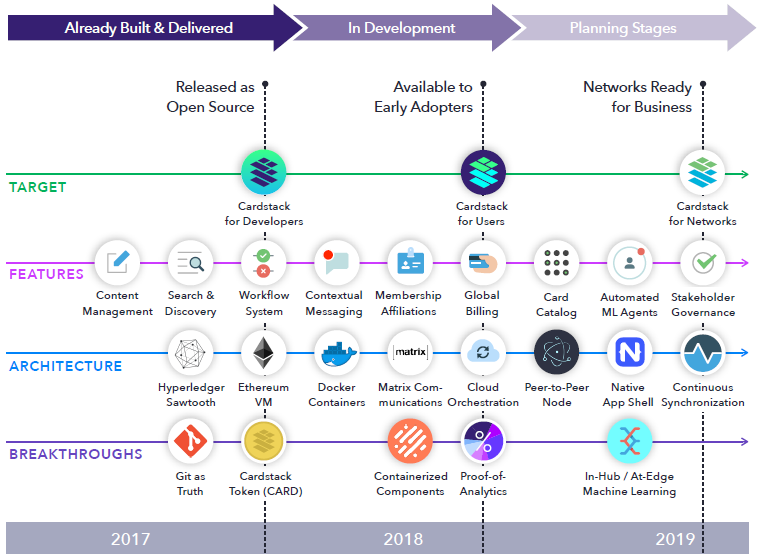 Cardstack (CARD) Token Analysis
Token Name

CARD

Token Form

ERC20

Hard Cap

$35,000,000

Soft Cap

$10,000,000

Total Token Supply

6,000,000,000 CARD

Contribution Mode

Ethereum

CARD Sale

Starting from 6th March,2018

10% Bonus for pre-allocation

 Token Release Date

Soon after Sale

Country Excluded

USA, China

CARD Price

$0.017 (Based on ETH/USD)
Token Allocation

Collaboration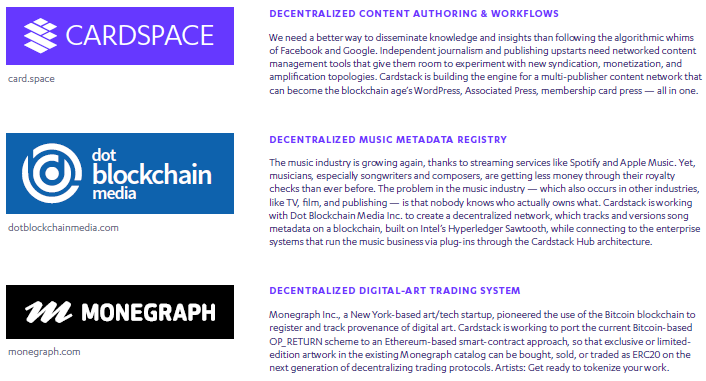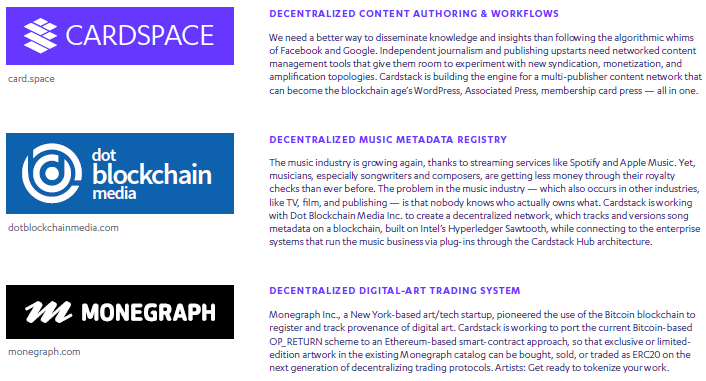 Team