There are a variety of File Explorers for Android Marketplace. But few of them actually provides the File Management in Android in a satisfactory manner. All of these file explorers are distinguished by their particular feature and it leads to trouble when multiple features are required under one app. But, after testing almost every file explores, we found some really good file explorers which are having the solution of your every requirement. Meaning, there are few file explorers for Android which include some killer features. During recent development, there is newly launched android file manager called MixPlorer APK that we came across. Want to dig more? Let's go.
What is MiXPlorer APK?
You have tried File Manager+, ES File Explore and what not, right? Then what is MixPlorer APK? MixPlorer is combination of two words "Mix" and "Explorer". Mix suggests there are combinations of features of different technologies and various servers like FTP, Cloud etc. On the other hand, Explorer says that you are exploring your stored files in many different ways.
MiXplorer APK: Mix of Explorer – It's SD, LAN, FTP, Cloud and Other Storage Explorer. It's fast, smooth, reliable, beautiful and fully featured file manager with a simple Graphics User Interface and habitual user interface.
Specification of MiXPlorer:
Here is the list of amazing and advantageous specification which will definitely blow your mind…!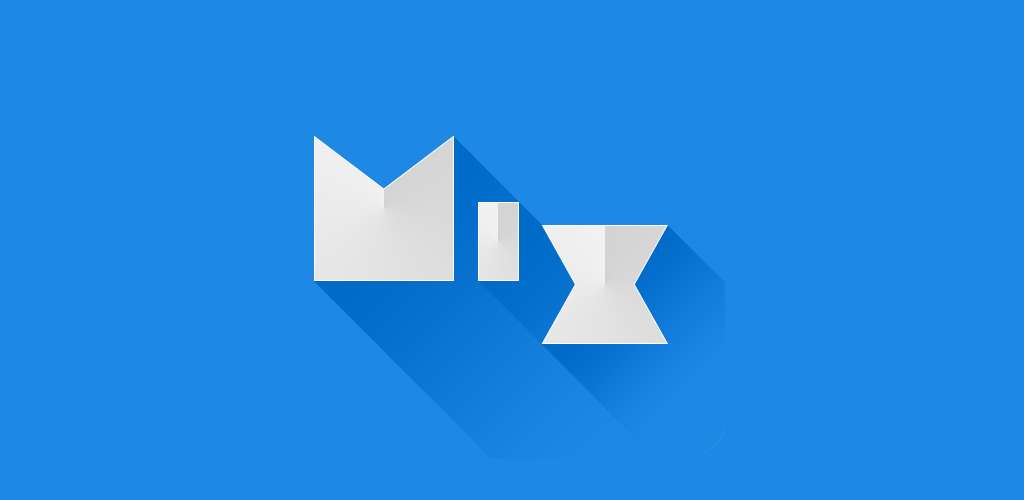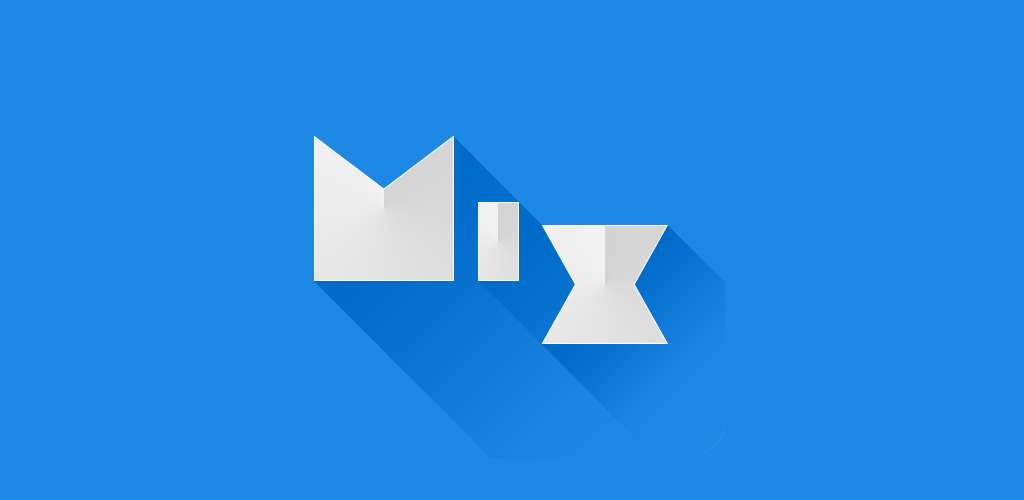 | | |
| --- | --- |
| Name: | MixPlorer |
| Developed By: | Hootan [XDA Developer] |
| Stable Version: | 5.5 |
| Latest Version: | 6.2 |
| Cost: | Free |
| Users: | More Than 50,000+ |
| Size: | Around 2.0 Mb |
Features of MiXPlorer APK :
This is not under influence of anyone. We are writing features about MixPlorer App and why you should download MiXPlorer APK for your android mobile as we have tested and experienced this MiXplorer App for quite good time and here are some amazing specifications:
MiXPlorer is fully customizable, there are lots of themes with colors and different customization techniques used by them. you can change any of the colors whichever you want. It's easily customizable and flexible in appearance for the user.
There is the function for sorting, disable and if you do not need that menu option you can configure it's in your own way.  so, the second option is Sort, disable and enable all menu options and action buttons.
When you require multiple taske at the same time, MixPlorer added new features called multi-tab browsing with dual panel extra effectiveness is you open multiple tabs and you can drag and drop files in from one pane to another pane that is a good option for Android that is drag and drop file easily in android mobile.
Easily you can create lots of tasks, if you want to do multitasking at the same time then there is an option for Easily create Tasks to multitask Copy, Move, … operations.
If you want to sort option there are separate view modes for and sorting options for each folder separately.
Like you are exploring somewhere and you need to bookmark that thing then MixPlorer have added something that's called Customizable bookmarks. with the help of it, you can Customizable bookmarks drawer with essential file types already categorized.
For Searching: There is the various filter you can apply for searching you can search by Name, Date and Much More future based on that.
Custom OTG Support: There are many explorers has no more function regarding Custom OTG but MixPlorer APK is support FAT32 (R/W), exFat(R/W), NTFS (R). It supports these all because it has Pre-Installed driver for custom OTG support.
For some time developer need to view his/her code in mobile. but some file manager or android file explorer has no support for that. But this app has an advanced feature you can view your code in HTML Viewer and Its advantage is It supports MHT, Markdown, AXml, CHM, MAFF and many things.
Packing/Unpacking: for packing and unpacking this app support all types of file extensions like 7z and Zip/Zip64 (splitted-encrypted), TAR, TAR.GZ, TAR.BZ2, GZIP, BZIP2, XZ, WIM, Lizard, LZ4, LZ5, Standard.
Specially For Unpacking It support AR, ARJ, CAB, CHM, CPIO, CramFS, DMG, EXT, FAT, GPT, HFS, IHEX, ISO, LZH, LZMA, MBR, MSI, NSIS, NTFS, QCOW2, RAR/RAR5, RPM, SquashFS, UDF, UEFI, VDI, VHD, VMDK, XAR and Z.
Cloud Storage: All your Cloud app accessible for the single app there is more than 19+ provider for cloud support.

Amazon CloudDrive, Mega.co.nz, Mail.ru, Dropbox, Box, Yandex, HiDrive, Baidu, Mediafire, IDrive, Hubic, 4Sync, 4Shared, Google Drive, Meo, OneDrive, OneDrive Business, pCloud, SugarSync, VDisk.

Modification: You can modify zip files, Edit Any HTML Viewer File and You can also edit word, excel and many more files.
File-Readers: There is diffrent file reader available for diffrent types readers like EPub, MobiPacket and PDF reader.
Encryption/Decryption: It supports diffrent types of file encryption and decryption algorithm for encrypting and decrypt the files.
Server Support: FTP/HTTP Server built in + TCP server to receive files from other devices using MiX (Send-to option).
Image Viewer: Beautiful with Good GUI Built-in Image Viewer which support every type of extension of image files. It supports almost image extensions like GIF, SVG, TGA, ICO, jpeg, jpg etc
Media Player & Codecs: MixPlorer APP has Built-in Media Player with extra features of VLC Coded Add-ons. Which support almost extensions of videos.
Text-Editor: Built-in Text Editor with every editing features which you required most.
Root User: It's better than root explorer because this app has added the advantage of explorer root file systems.
These were just specification and almost all of them are covered above. We can say that It's not a simple android file explorer but it's multi-functional, multi-featured and helpful for different types of users.
Download MiXplorer Apk For Android
| | |
| --- | --- |
| MixPlorer APK Types | Download Link |
| MixPlorer Light APK [ Version 2.3.7] | |
| MixPlorer Light Orange APK [ Version 3.1.6] | |
| MixPlorer APK [ Version 4.7.3] | |
| MixPlorer APK [ Version 5.1.0] | |
| MixPlorer Beta APK [ Version 5.5.4] | |
| MixPlorer APK [ Version 6.21] | |
| MixPlorer APK [ Version 6.25] | |
| MixPlorer APK [ Version 6.27] | |
| MixPlorer APK [ Version 6.28] | |
How To Install MiXplorer Apk For Android Mobile?
Download Apk From Above Links.
Now navigate to Settings >> Security >> enable or tic "unknown source". This function must need to enable by you. Because it gives essence to explore files.
Find Download MixPlorer Apk From Your file manager & install it.
After Installation Done Open Mixplorer App.
Hurrah…!! You installed successfully Now you are inside the word of the MixPlore File Manager APK with bundles of features and functions.
Download MixPlorer For PC & MAC
Yes, you can also explore files and many things in PC also. MixPlorer app is available for Both Windows and MAC OS.
For windows, the user can download the bluestack app for pc. it's one type of android emulator which helps to run the android application in Windows pc. for BlueStack App Player you need to windows vista or 7 and with enough memory around 2GB.
What do we do after installing Bluestacks if we want to use on Windows? It is as simple as installing apps on android device. Just download apk file from above link, run it and wait while it installs completely. At the end, you will get app icon on bluestack's screen. If you can't find or unable to install a

pplication 

in bluestack just drag and drop

APK 

file inside the android emulator It will start to install.
Bingo! you have just installed the application on PC. It is the same process for MAC as well. Give it a try, without exploring you won't be able to identify that what the MixPlorer App is..!
Frequently Asked Question-Related to MixPlorer APP:
Why is MixPlorer better than other File Manager?

Better Features, Customization, User Appearance, Flexible, Multiple Tabs, Multiple Function and Much More and there is a trust of 50k+ users till now make this app very popular better, enhance and more accurate. It has an extra feature that is it's fully free no any cost on this application.

Does MixPlorer support all file types?

yes, It has every file type support with extra features and extra functionality that makes file to edit, read or modify better than another app.

Root Access required for this or not? 

No way, there is no root access requires for this is app it's work with root user and also works with without root android phones.

Does MixPlorer support all other Video Files?

Yes, It has pre-built VLC codec so, It supports almost Video file types like MP4,3gp and Much More.
Conclusion:
Here we tried to conclude MiXPlorer APK in the best possible way we can to guide you for the usage which we tested, tried and experienced for enough time. Well, opinion, and experience differ from person to person. But personally I liked it and that is the reason for this fruitful post. But at the final stage, I recommended MixPlorer app as " Best File Manager For Android." If you like this application please share with your friend. For any query regarding MixPlorer android app, you can comment here and we will reply when time allows. 🙂