Anime is the Japanese word for cartoons and they exist only because of creative plots and work of Japanese. Hence, it is perfectly all right, if you prefer to watch all your animes in the Japanese version. However, sites like JustDubs are here if you prefer watching animes in dubbed language.
On a personal note, I slightly lean towards the original subbed version, because I believe it captures the essence and soul of the characters very well. Also, when I started out, the dubs were simply not that great. However, in the last two decades, the dubbing quality has improved by several notches.
Who does not love Christopher Sabat's Vegeta from the iconic Dragon Ball Z?
Also, another trend was that in the dubbed version, you find some footage edited out. Thankfully, that practice has stopped as well. There are quite a lot of people who actually prefer to watch dubbed anime online because they simply don't have to stick out their eyes in the bottom of the screen looking at every word on the subtitle.
Hence, to put it forth the dubbed vs subbed debate is simply a matter of personal preference. JustDubs is one of the most popular websites to watch dubbed anime online. However, in this article, we will be giving you a bit more options as we will be looking at the best JustDubs alternatives.
What is JustDubs?
Justdubs is a very popular website for watching anime online in their English dubs. You can also download the content needed as well. The website is well organized and the content is regularly updated.
You can find almost all the top-rated shows here. The shows are classified into different genres like Horror, Adventure, Action, etc. The best part is that the site is completely free and you don't need to register or create an account to start streaming. Cool, isn't it?
10 Best JustDubs Alternatives
1. Crunchyroll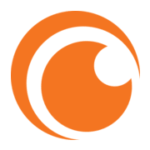 Crunchyroll lets you watch more than 900 animes across different streaming devices. Besides anime, there are other videos to watch as well. You can also view live-action dramas and shows made by fans like podcasts.
For some shows, you don't even need a subscription. If you are not convinced of the fee, then you can try out the premium subscription, free for 14 days.
✔ Features of Crunchyroll:
Multi-platform support.

An amazing collection of more than 900 animes.

Completely free of ads. Yes, you read it right.

Simulcast Series.
✘ Downside of Crunchyroll:
The user interface can be improved. There is no recommendation feature.
2. Kissanime

Kissanime is a website which provides access to a wide range of Anime shows of different genres like Comedy, Horror, Romance, Fighting, Adventure, etc. It is a completely free website and there is no need for any sort of payment.
The website is mobile friendly and that is another plus point. You can easily download kissanime videos as well. While, you don't need an account to watch videos, creating an account will allow you to manage your content and join discussions as well. Dubbed anime download is quite possible here. So, you can say it's the best JustDubs alternative.
✔ Features of Kissanime:
Unlike many other websites, Kissanime provides you with the option to change the video quality.

Content is updated regularly.

Both Dubbed and Subbed Versions of anime are available.

You can download the videos as well.
✘ Downside of Kissanime:
Ads may annoy you since it is a free website.
3. GogoAnime

GoGoAnime is an excellent site both in terms of content and safety. There is also an app available for the Android and iPhone as well. You can find many high-quality animes available here including diverse genres like action, drama, kids, fantasy, horror, mystery, police, romance, school, comedy, adventure, music, game.
As they can't survive without a subscription-based model, they have incorporated popup ads. But it won't affect anike users as it has got a huge anime inventory.
✔ Features of GogoAnime:
You can request for new content or make any inquiry.

Since the content is updated regularly, you can find all the new episodes.

You can download preferred videos as well.

The website is well organized with sections like New Releases, new seasons, scheduled lists, etc.
✘ Downside of GogoAnime:
There are subscription fees and the ads on the site make the experience a bit dull.
4. 9Anime

If you want new/great anime with the highest quality, this is the place to be. The site is responsive and fast. It also has a huge collection of anime movies as well. Moreover, it does not demand you to create an account to watch the content. You can download the content as well.
The dubbed versions, as well as the subbed versions, are available. Anime lovers are adoring 9Anime to watch dubbed anime online nowadays.
✔ Features of 9Anime:
Well-designed user interface.

No need for registration to access the content.

Completely free. No subscriptions.

Ratings are available for the shows. Hence you can make a better suggestion.
✘ Downside of 9Anime:
You may face issue in changing video quality for anime series.
5. AnimeHeros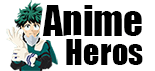 AnimeHeros is a pretty good JustDubs alternative. It is a great collection of all the animes from the last decade. You can watch the videos in either 720p or 1080p. Besides the English dub, the original Japanese version is available as well. The site is pretty well compatible on mobiles as well. The website design is pretty simple and easy to browse.
✔ Features of AnimeHeros:
Simple navigation and well-designed interface.

No need for registration.

Ratings are provided for the show and they are arranged in popularity.

Minimal ads.
✘ Downside of AnimeHeros:
You may feel agressive ads placements.
6. Anime-Planet


Anime-Planet is a website with a lot of content, to be precise, more than 25000 Videos, tons of animes, etc. You don't need to pay any cash for streaming the episodes as it is completely free. Many shows which are not found elsewhere, can be found here. The library is being continuously updated as well, which is quite impressive considering its size.
✔ Features of Anime-Planet:
It has a top recommended section.

In addition to anime, it contains Mangas as well.

The website is highly organized with the anime and manga separated into different categories.

Users can create a watch-list.
✘ Downside of Anime-Planet:
Due to the heavy traffic, sometimes the site gets slow.
7. AnimeLand

Animeland, also referred to as Dubbed TV, is a popular website for streaming anime. Moreover, you can download content as well. The site doesn't require any kind of registration and it is totally free. Most of the anime, here are the dubbed versions. This is one of the best English dubbed anime websites.
✔ Features of AnimeLand:
HD and SD versions of episodes are available.

The site is regularly updated as well.

Simple yet quite effective web-layout.

No need for registration.
✘ Downside of AnimeLand:
It lacks some(very few) popular anime content.
8. Anime Ultima


Anime Ultima has loads of quality content and is a very well maintained site. The simplicity of the website is a very welcome change. To select a video all you need to do is to simply click on its thumbnail. The developers regularly update the content.
If you don't have any clue on what to watch, you can always check out the most popular section. Here is the best part. They even provide an Anime schedule as well. One of the cool JustDubs alternatives right?
| | |
| --- | --- |
| Website URL: | https://www10.animeultima.eu/ |
✔ Features of Anime Ultima:
A community where you can interact with other users.

You can request for new content.

Wide range of video qualities available.

Ratings are provided for popular shows.
✘ Downside of Anime Ultima:
Some of the streaming servers have been reported to host malware though it's not confirmed.
9. AnimeHub

Anime Hub is an ideal place for all those anime lovers who want to enjoy anime at high quality. You can find lots of different kinds of Anime here. Moreover, it is dubbed anime website free available globally.
✔ Features of AnimeHub:
High-quality content, free of cost.

Schedule for upcoming animes.

Easy-to-roll kind of user navigation.

Ratings for top animes are provided.
✘ Downside of AnimeHub:
Less popular than some of the other websites mentioned here.
10 AnimeVibe

Last, but not least, we have AnimeVibe. The best part about this website is that it is completely ad-free and they do this with the help of donations. They also have a lite version of the website as well. The admin features the best anime on the site. The user interface is pretty admirable as well.
✔ Features of AnimeVibe:
Contains Mangas as well.

Completely ad-free.

Contains dubbed anime movies as well.

Has both dubbed and subbed anime.
✘ Downside of AnimeVibe:
Video quality cannot be adjusted.
Conclusion
In this article, we have provided you with all the information regarding the best JustDubs alternatives to watch anime online. If you are habitant of watching anime and have best dubbed anime website suggestion, you're wholeheartedly invited to do so using the comment section.