As We All Know There Are Various Easy And Simple Softwares Available Which will Let Us to a Bootable Pendrive Easily.One of The Most Useful and Genuine Softwares From Which We Can Make Bootable Pendrive Easily was Posted Earlier. But Here We are Going to Learn How to Create Bootable Pendrive Using Windows Command Prompt.
Requirements:-
A Pendrive 

(Having Capacity Of Minimum 8GB)

Windows PC/Laptop
You May Also Read: How to Create Bootable USB Drive of Any Operating System
Steps to Make Bootable Pendrive using Windows Command Prompt:-
Step 1: Run CMD(Command Prompt) As Administrator.
Step 2: Connect Your Pendrive to Your Computer.
Step 3: Type " diskpart " and Press Enter.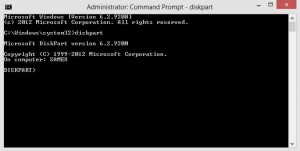 Step 4: Type  " list disk "and Press Enter. This will List All the Storage Device Available on Your Computer.1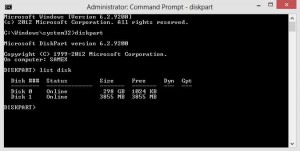 Step 5:  Choose Your Pendrive by typing  " select disk 1 " and Press Enter. (Here it is disk 1. In Your Computer it May Differ So Choose Wisely)
Step 6: Type " clean " and Press Enter. This will Erase All Data from Your Pendrive.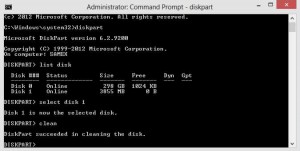 Step 7: Type " create partition primary " and Press Enter.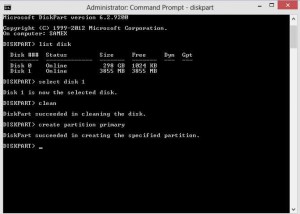 Step 8: Type " select partition 1 " and Press Enter. This will Select the Partition That We just Created.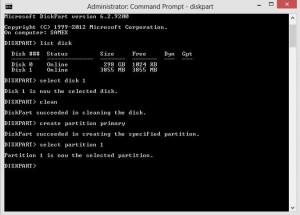 Step 9: Type " format=fs ntfs quick " and Press Enter. This will Perform a Quick Format With NTFS file system.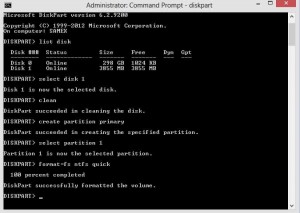 Step 10: Type " active " and Press Enter. This will Mark Your Primary Partition as Active.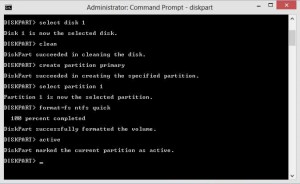 Step 11: Type " exit " and Press Enter to Exit Diskpart and Then  Close Command Prompt.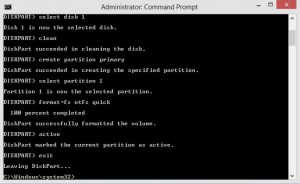 Step 12: Now Copy All the Data from Windows Installation Disk to Your Pendrive.
That's it!
Now Your Pendrive Is Bootable & Having desired Windows Installation.
NOTE

:
"  Before Installing Windows OS From Bootable Pendrive, Make Sure You Have Given First Boot Priority to Removable Disk from BIOS "
If You Have Any Problem Regarding This Than Feel Free To Comment Here.