As you all know smartphones has brought about a comfortable platform where users can not only interact with each other through tele-calling and messaging, but can enjoy many more features included in the device in addition to the conventional calling faculty with call logs. A user can take pictures, watch videos, listen to music, and play games, with innumerable applications to try out in the play store. In such a situation, if you are about to sell your Smartphone to someone known or unknown, you would surely delete all your private data of the device prior to selling the device in order to secure your privacy.
This article is all about demonstrating the methods to secure your device before selling out. The methods are very easier to put to use but you need to adaptive with Smartphones.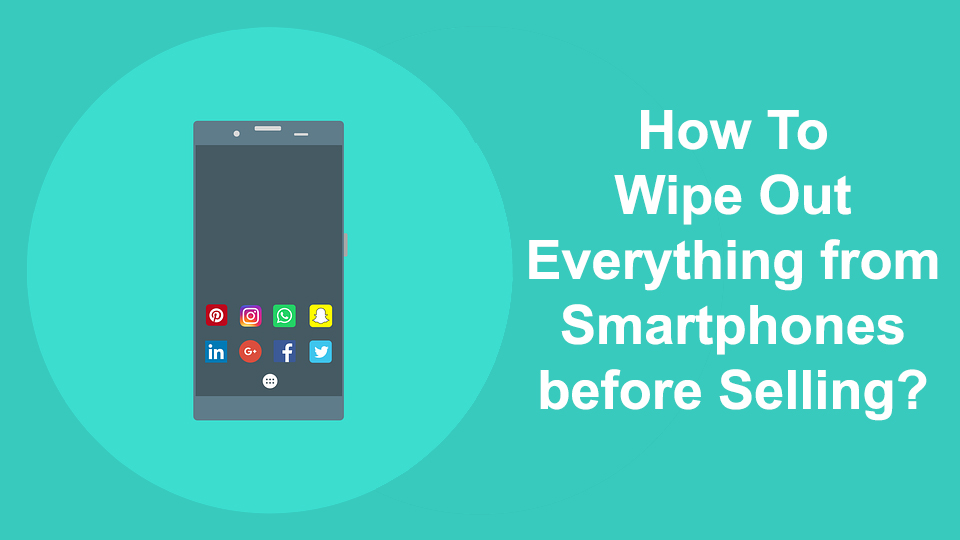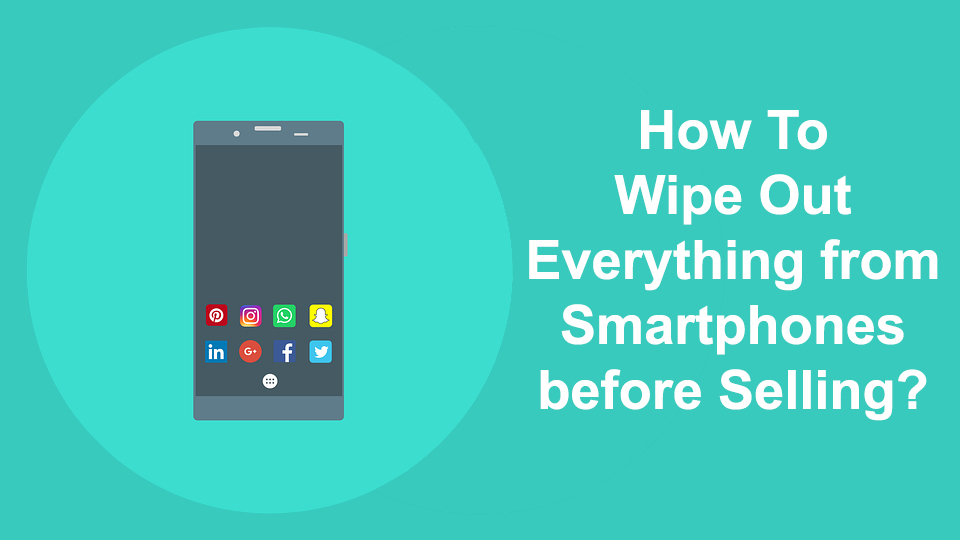 Methods To Wipe Out Everything from Smartphones before Selling
We have given 3 methods here. So, Follow the methods with steps and erase your smartphone data completely.
Method #1: Erase Data Using Recovery Mode
In this method, you have to enter a certain mode in order to wipe out data from your device, which is called recovery mode. The method is also called hard reset. The steps for the following method are described below:
Step 1. Firstly you need to Turn Off your device.
Step 2. Now; turn it on using "Home + Volume Down + Power" buttons combination together from the keyboard.
Step 3.By pressing the mentioned key combination your phone will enter the recovery mode.
Step 4. Now tap on "Wipe Data/ Factory Reset" options from the list of available options on the screen, and then tap "Home" button to select it.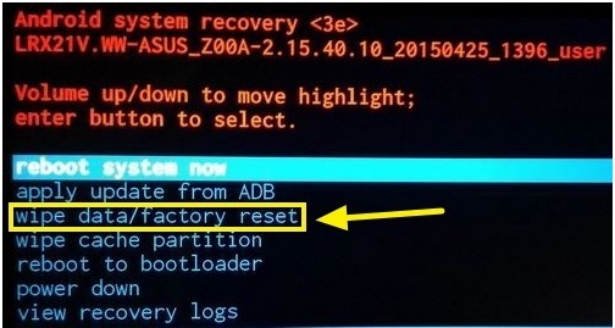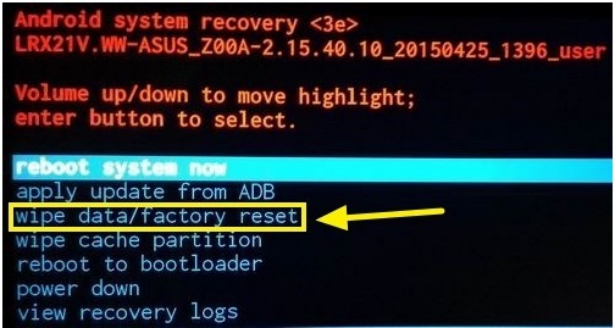 And there you go, it's done! Your device will reboot after the factory reset program executes its functionality.
CONS:
The lost data can still be recovered by any mobile experts.
It might erase information which you don't wish to get rid of.
Method #2: Delete Everything using Factory Reset
This is one of the easiest and quickest methods to erase everything off your device, be it mp3 or mp4 files, images, contact list, messages, games, applications etc. Factory reset commonly called as Soft Reset is more of a formatting process which wipes out literally everything without any trace of personal information. Follow the guideline laid out below in few simple steps:
Step 1. Tap on "Home" button and go to the "Settings" menu.
TIP: You can also swipe down the top of the screen and press the gear icon to open the "Settings" menu.
Step 2. Under the "Personal" section, tap on "Backup & Reset" option and enter your PIN or Password if asked.
Step 3. Once you are done with this much, tap on "Factory Reset" option.
Step 4. Now you will be shown a full display of all the information which are about to be eradicated. You simply tap on "Reset Phone" option below the information.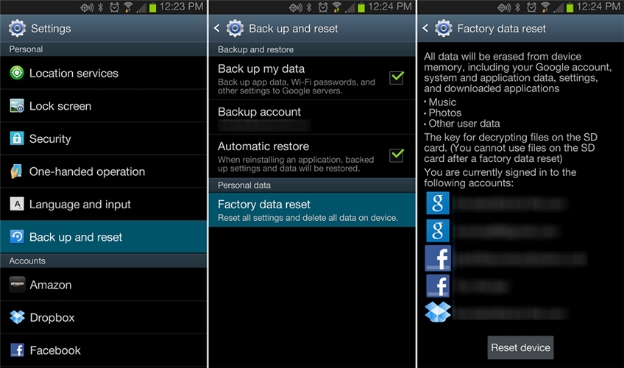 Step 5. Finally, select "Delete Everything" by tapping the option.
Lo! Everything is one off your device so you can now sell out your phone.
CONS:
It is a very tedious method which would take a lot of time.
It is not recommended if you are willing to lose contact details.
Lost data can be retrieved by data recovery tools.
Method #3: Erase Everything with SafeWiper Tool
It is one of the efficient third-party tools which can completely delete data off Android with 0% recovery possibility. No expert hackers or data recovery tool can recover the deleted data. The personal information is wiped out of your internal storage and SD card also. The tool is compatible with almost all the Windows OS versions, namely XP/ Vista/ 8/ 10 and also with Mac computers. The tool also works with major Android devices as well, for instance, HTC, Samsung, LG, Motorola, etc.
The software usually comes with 3 operational modes- Erase All Data; Erase Private Data; Erase App Data.
But here in this article, we would restrict our discussion to the Erase All Data as we are tending to clean the device completely with no trace of personal information.
Now go through the method analogy described below in few simple steps:
Step 1. Firstly download the program file from your Mac or Windows computer and install it with all terms and conditions.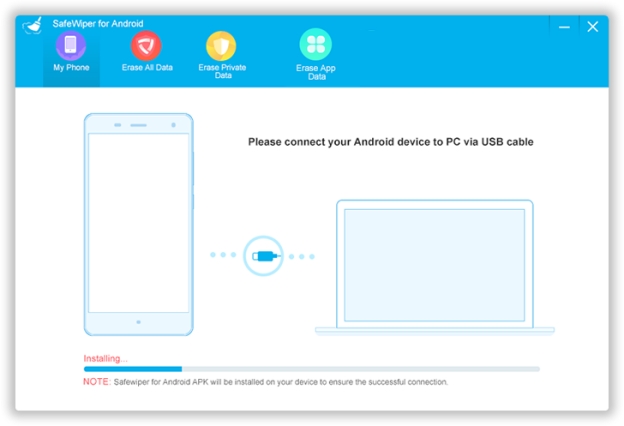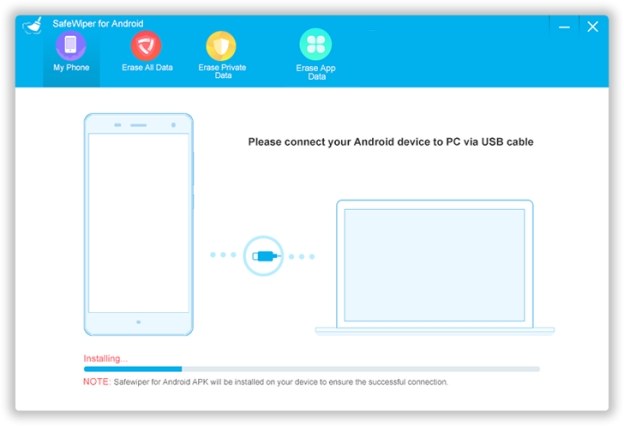 Step 2. Connect your device to the computer using the USB cable and register the program.
Step 3. Now navigate to the following location: Settings/ Developer Option> USB Debugging to enable the USB Debugging Mode.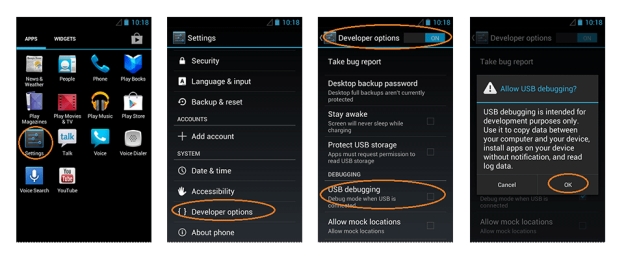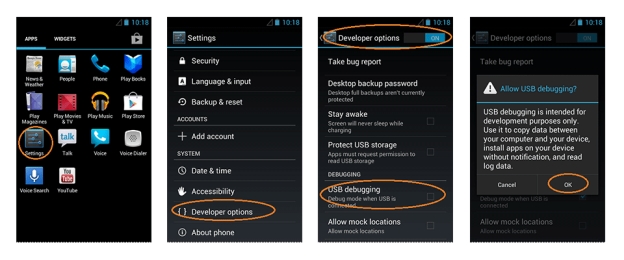 Step 4. Now from the next page, click on "Erase All Data" option out of the three modes mentioned above.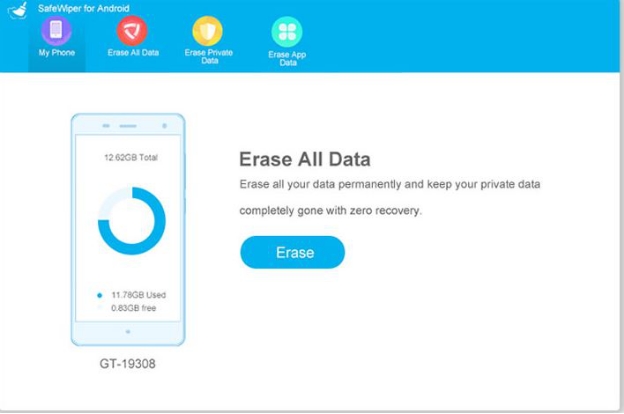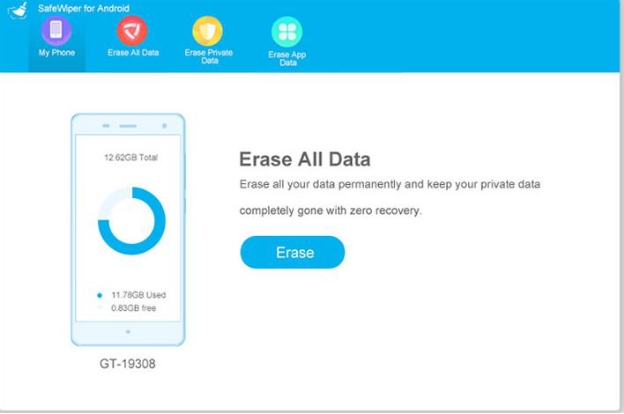 Step 5. Click on "Erase Now" button to initiate the deletion process.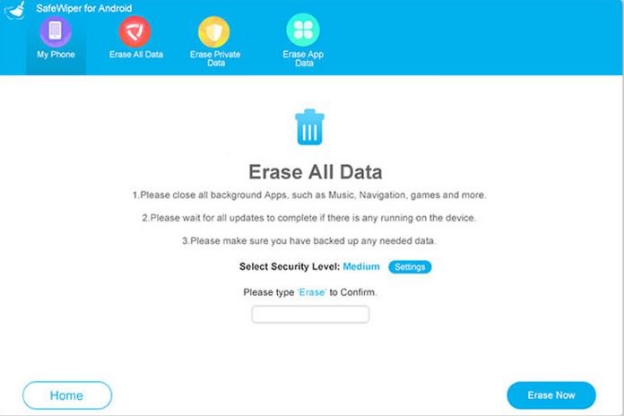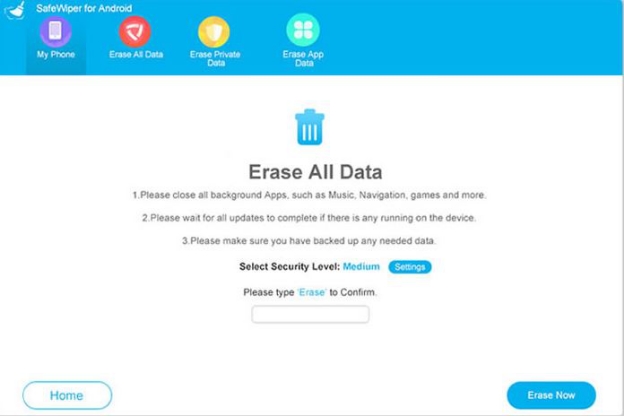 Step 6. It will take few minutes before the deletion can be completed. Make sure that your device remains connected to your computer while the process continues. The device will be restarted and the device will be as new as ever without any data contained in it.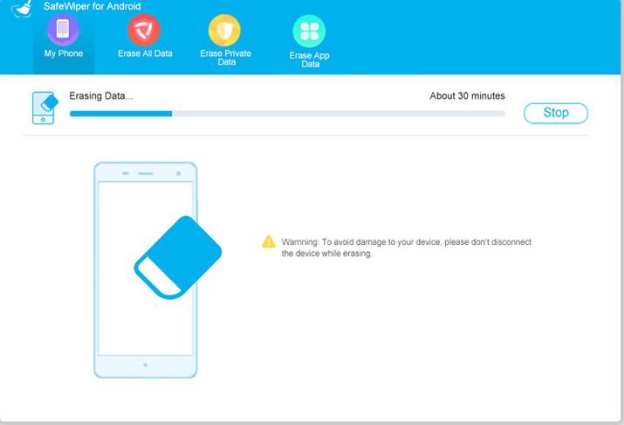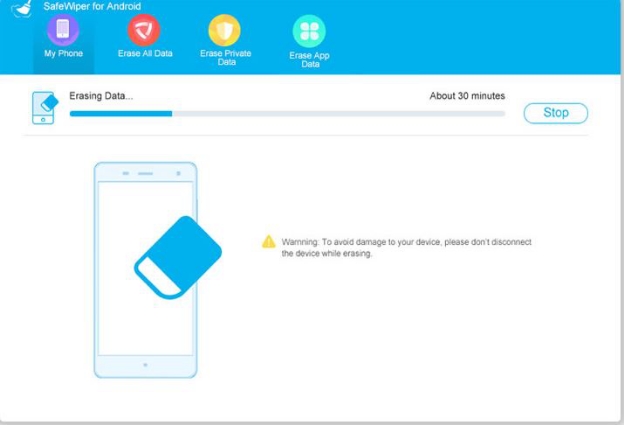 Conclusion:
SafeWiper is a wonderful tool to delete data off Smartphones completely and if you wish to look for 100% guaranteed result, then you better stick to SafeWiper instead of the first two methods. No matter what kinds of measures are taken; no one can restore your deleted data which is deleted using SafeWiper. The software has more than millions of users so it is completely verified and authentic. So relax and get SafeWiper if you are intending to sell out your device to someone else.
As for sure your device will be in the safest hand with SafeWiper.