Encountering the YouTube 500 internal server error can be highly frustrating, disrupting our viewing experience. The error message displayed reads, "Sorry, Something Went Wrong. A team of highly trained monkeys has been dispatched to deal with the situation."
Indeed, YouTube stands as one of the largest video search engines, and it generally provides a smooth viewing experience. But if you encounter the YouTube 500 error, rest assured that you are not alone, and the problem is probably not from your end. This error is commonly displayed within the internet browser window, much like regular web pages.
Thankfully, fixing this issue doesn't require technical expertise. In this article, we will examine the error in detail and provide step-by-step solutions to resolve the same.
What is YouTube error 500?
The 500 Internal Server Error is an HTTP response status code that signifies the user's request cannot be processed due to an internal server error. This error is quite generic, making it challenging to pinpoint the exact cause of the malfunction. Possible reasons for the error include:
YouTube 500 Internal Server Error causes
The web browser operates by sending a request to the server where the website is hosted. The server receives and processes this request, then sends back the requested resources, such as PHP, HTML, along with an HTTP header. Within the HTTP header, there is a status code that informs you about the state of your request.
For instance, a status code of 200 signifies "Everything is Alright," while a status code of 500/503 indicates that something is faulty. Here are the possible causes:
Server Overload: When there's a sudden spike in requests, the server's resources may not be sufficient to handle them, especially during a DDoS attack. It can also be caused by a faulty disk.
External Resource Timeout: The page sending the 500 error message might be configured to access external resources that are not immediately available, resulting in a timeout.
.htaccess File Issues: In some cases, rewrites to the .htaccess file may not work correctly, leading to the error.
Limited Shared Server Resources: Many websites use shared servers with limited resources. If a website receives a large number of requests in a short period, the server may deploy an anti-flood measure to handle what it considers suspicious activity.
Fix YouTube 500 Internal Server Error
The ultimate solution for this error is to inform the YouTube team and patiently wait for them to resolve it. Nevertheless, there are several steps you can try in case the issue is temporary, which is a possibility.
Solution 1: Reload YouTube
Either press F5. Pressing Ctrl+Shift+R will hard reload your webpage.
You can also choose to click on the refresh button at the top left corner of the page, next to the URL bar.
Another last-ditch attempt that you can make is to repeatedly click on the forward and backward buttons.
Solution 2: Clear the cache
Certain websites store cache and cookies on your computer to enhance loading speed. Deleting these cached files and cookies might resolve the problem. However, the method to do this varies depending on the web browser you are using.
Internet Explorer
Click on the settings tab.
Go to Internet Options.
Select the General tab.
You need to select the browsing history/Temporary Internet files.
Finally, choose the delete option and go back to Youtube.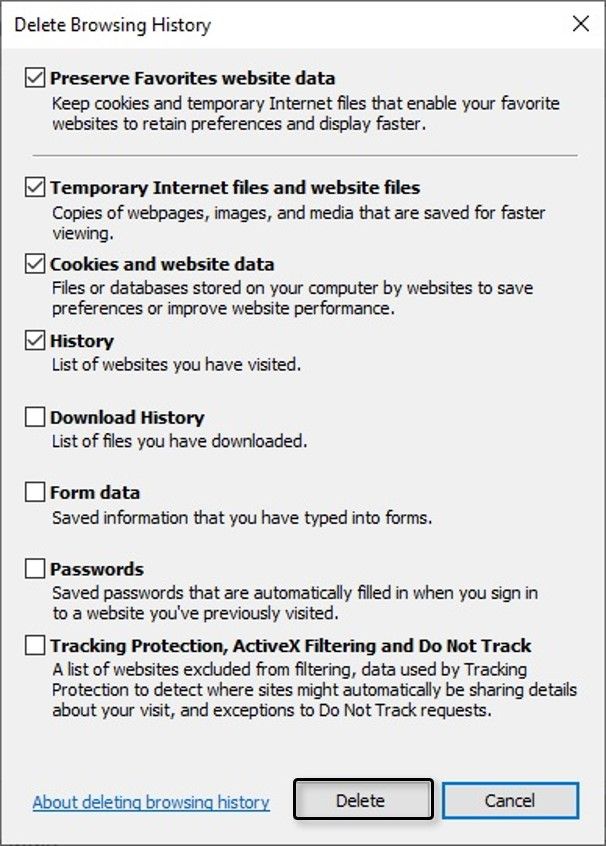 Microsoft Edge
Head over to the settings tab.
Navigate to Privacy & Security> What to clear from Edge's setting panel.
Here, you can choose to delete Cookies, cache, history, etc. There is a checkbox near each of them. Simply click on then.
Later, tap on the clear button.
Now, head back to Youtube and see if the problem is gone.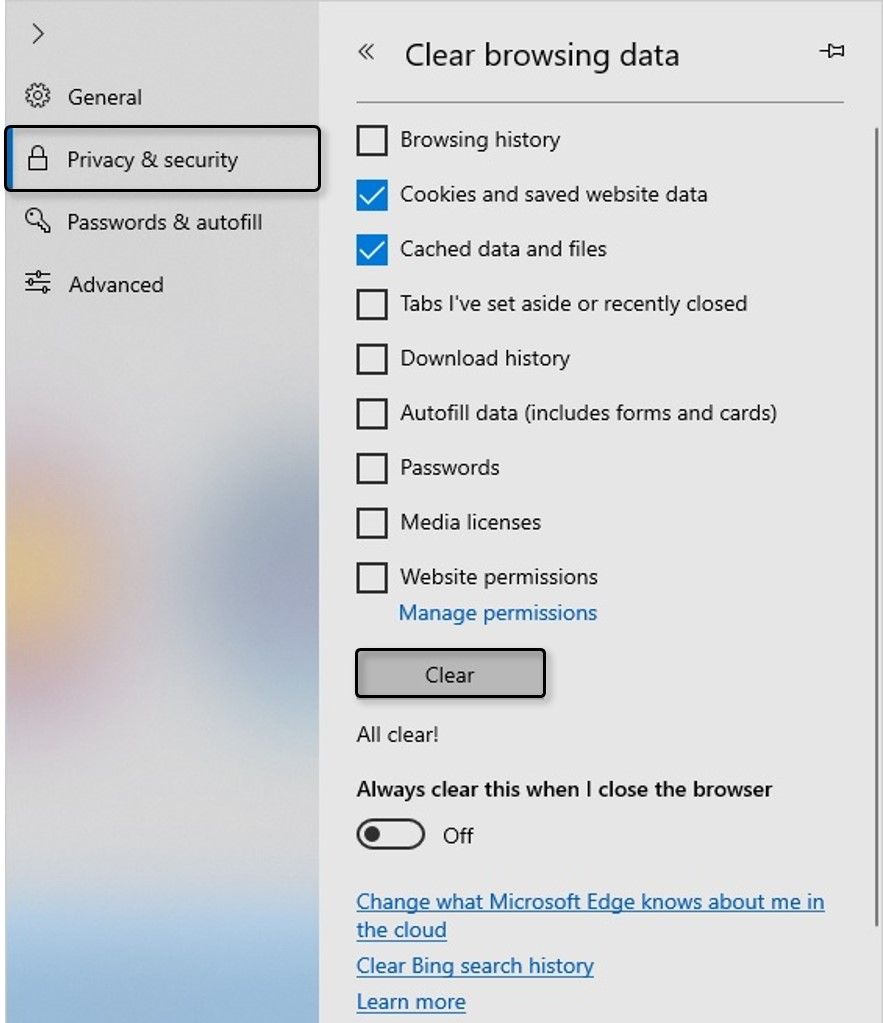 Google Chrome
Click on the Settings option.
Now, head over to the Show Advanced Settings option.
Click on the Clear Browsing Data option.
Now, clear all the browsing history, cookies, other sites, and plugins, saved passwords, cached images, and files by clicking on the adjacent checkbox.
Finally, go to Youtube and see if the problem persists.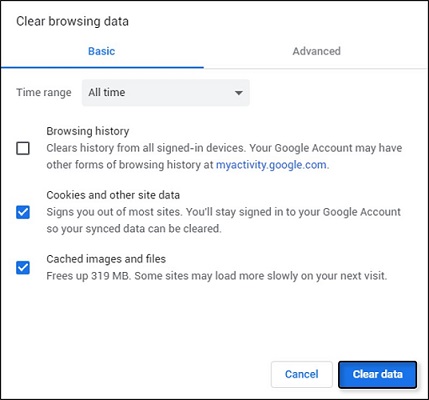 Mozilla Firefox
Navigate to ☰ > Option on your Firefox browser.
Move to the Privacy & Security section.
Scroll down a bit to reach Cookies and Site Data option.
Next, select the Clear Data button.
Finally, click on the Clear button.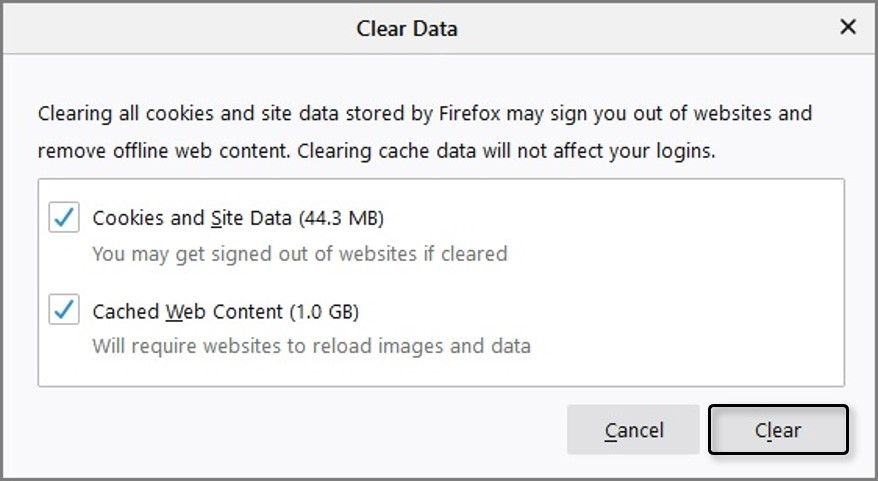 Solution 3: Restart Your Browser
You can also try restarting your browser as a possible solution. If the issue still occurs, you can try changing your browser and logging in using a different Google account.
Open youtube.com on your preferred browser.
Click on your logged-in mail's profile icon.
Tap on Switch account and it will ask you to log in with another Gmail account.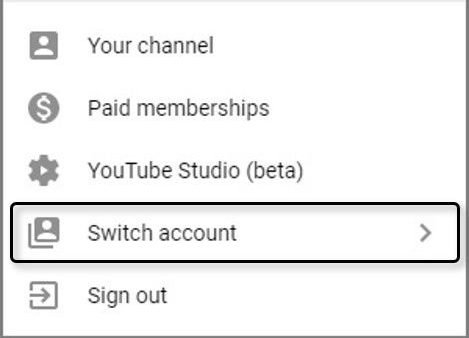 Solution 4: Contacting Youtube
Another option is to wait patiently and let the YouTube team do all the work. There is a good chance that the issue will be solved within a few minutes. A slightly more aggressive approach would be to tweet @TeamYouTube. You can also reach out to them through their other social media pages.
Solution 5: Troubleshoot YouTube 500 Internal Server Error
Don't open multiple tabs at once.
Try restarting your router.
Delete browser extensions if any, particularly those related to Youtube.
Update your browser to the newest version.
Try rebooting the computer.
Use Google Chrome if possible.
Wrapping up, 
In this article, we have covered all the necessary information about YouTube Error 500 and its underlying causes. As you can see, this error primarily stems from server-related issues on YouTube's end, and the most suitable course of action is to report it to the YouTube team.