devery review and analysis
This world is now moving entirely towards decentralization. While purchasing various products at shops or open markets, there are relatively high chance of getting our desired product duplicate or customized to replicate the original brand items. Especially while buying products online – a latest digital trend, we often scammed by getting fake or duplicate items regardless of what we ordered. Even while buying from India's giant marketplaces including Flipkart, Amazon, Snapdeal, Paytm; we have to think twice for purchasing branded products of any categories. Well, why would i have to think twice even though i am paying the actual price of that products! And, as a form perfect solution, Devery is developing a completely decentralized platform for product verification for both physical products and digital goods as well.
Genuinely speaking, i was scammed too and got an exact duplicate product and that was verified by flipkart too. Many of the retailers are exporting duplicated branded products of various categories that especially includes clothes, perfumes, watches, belts, perfumes etc. and selling these products at cheap prices online as a brand resellers. And you are already aware of people who are crazy to buy them online at cheap price. Therefore, as a part of blockchain technology implementation to this field, it can become a boon to the marketplace. So, let's dig and get devery review about what and how actually devery is going to providing this amazing solution powered by blockchain.
What is Devery.io?
Devery is open-source decentralized product verification platform including both physical and digital product that provided marking and tracking powered by blockchain. Devery allows manufacturers, brands, retailers and any other party to assign unique signatures to any products, services or digital goods sold, issued and traded online. This unique signature is generated using Entry Verification Engine(EVE) that actually powers this protocol. Let us consider a simple example:
Keyur is a manufacturer and a highly rated retailer of clothes categorized products which he sells online on popular e-commerce marketplace. We are usually buyers who intend to shop clothes online. Now, in order to remove duplication of similar product sellers and fundamentally increase his original product's sale, he will use Devery's protocol to make unique signatures or identification to each of his products that is going to placed on all products with the help of EVE. While buying online, we are going to verify that identification code provided on products and order them. And following way, issue of getting fake products is solved by devery.
How Devery.io Works?
Step 1:
Devery provides the toolset to allow companies to build commercial verification applications on top of our protocol, powered by our native EVE token.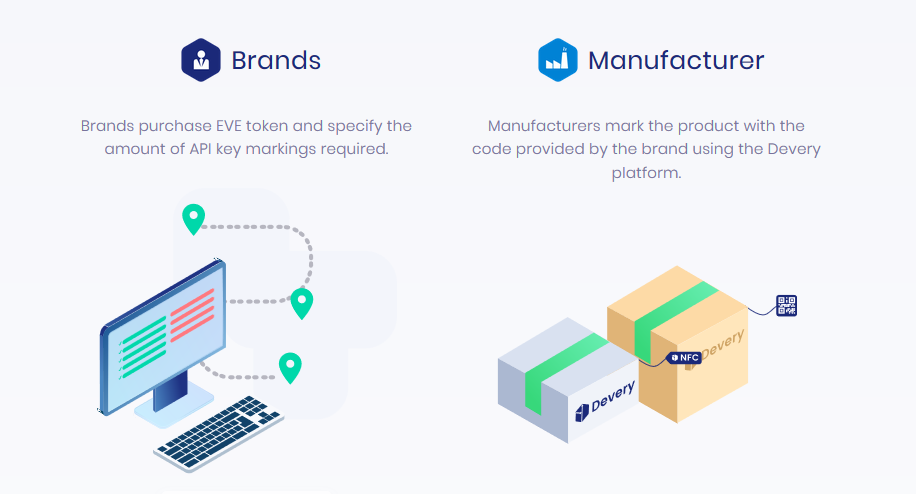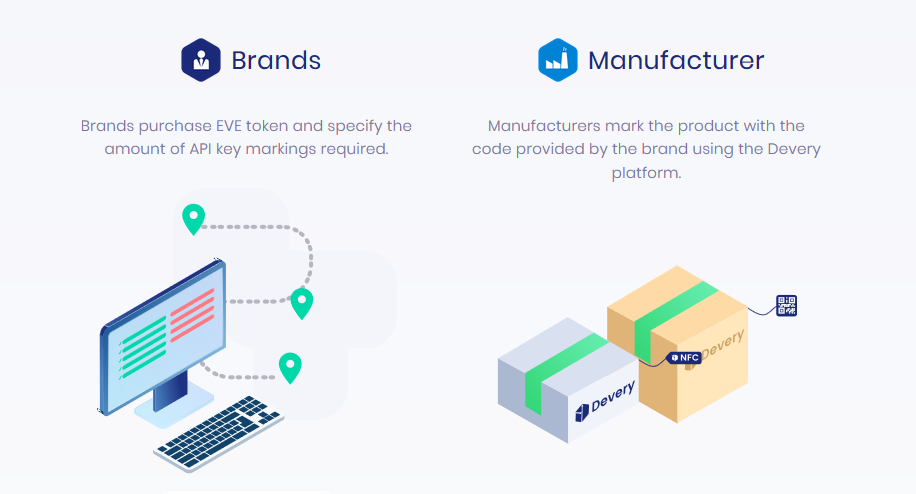 Step 2:
Retailers verify the products to display available verfied stock on their storefront.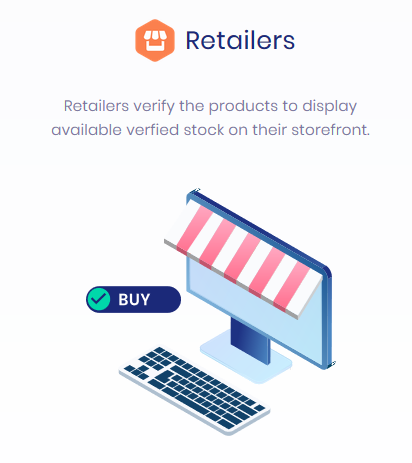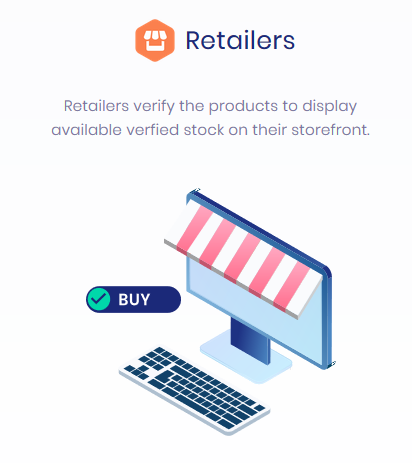 Step 3:
Customers log onto the application and input the code marked on the product in order to identify it's authenticity.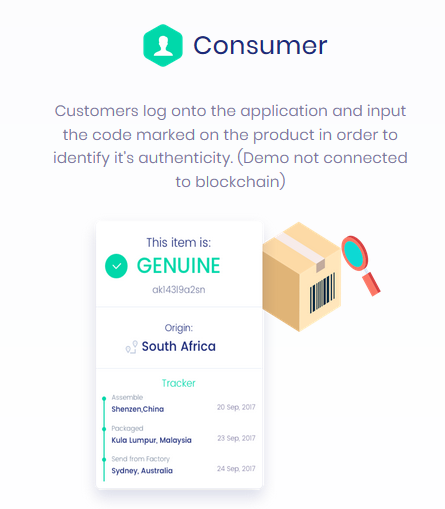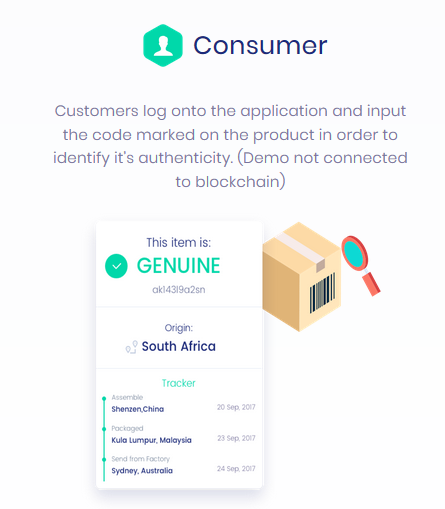 what it may look like: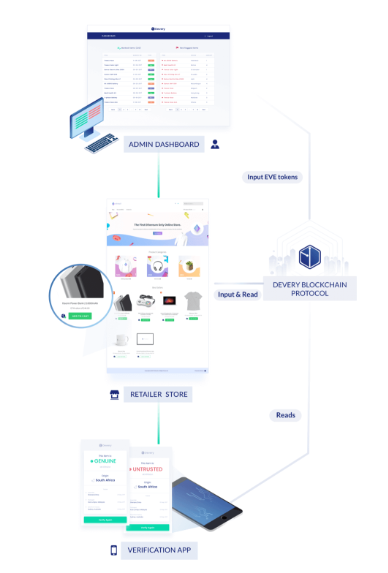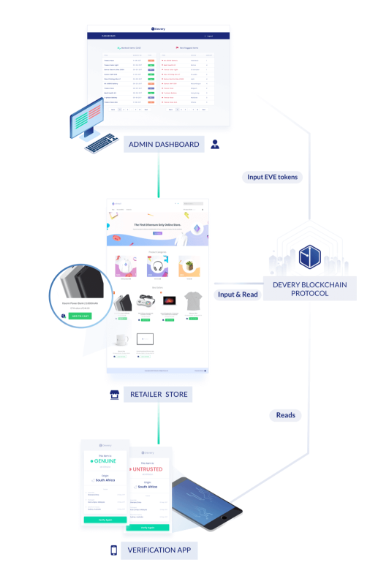 Devery.io Review and Analysis
Website Domain:
Proof of Concept demonstration provided
User-friendly interface explaining entire project
Great Team: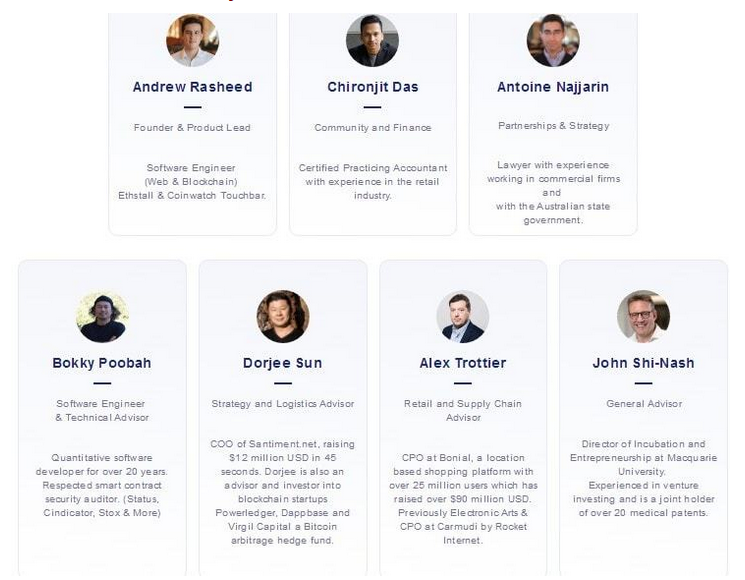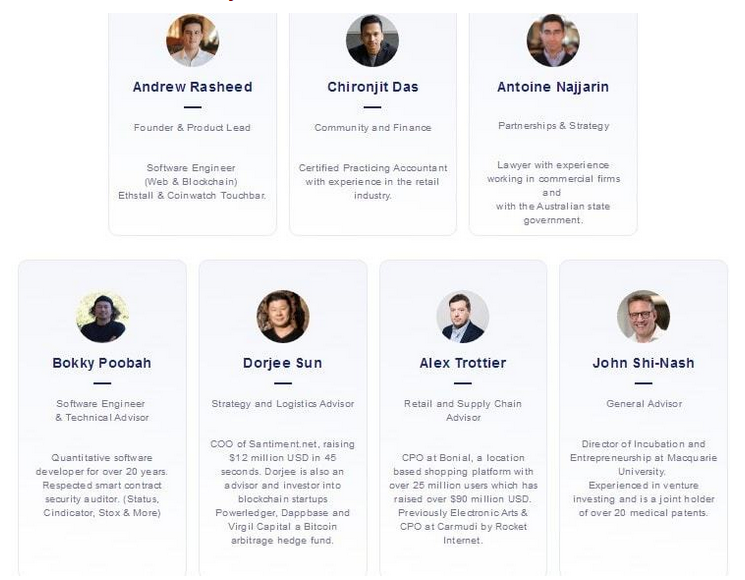 The team is something that can lead to either grand success or failure. That's why this factor should be considered most importantly while analyzing any ICO. Instead of getting board, you can read designation of every member of company illustrated as above. The team has years of experience towards blockchain technology and its development and a deep understanding of consulting and the problems that arise when billing clients.
Road Map: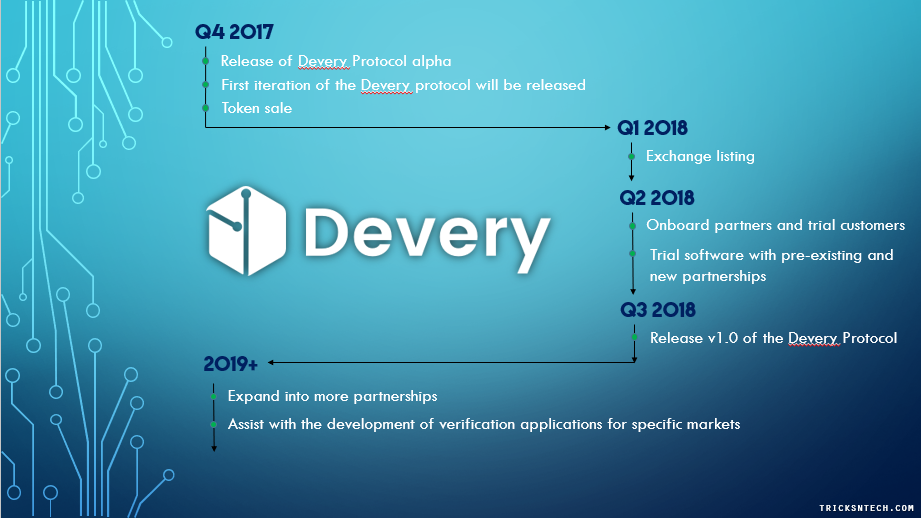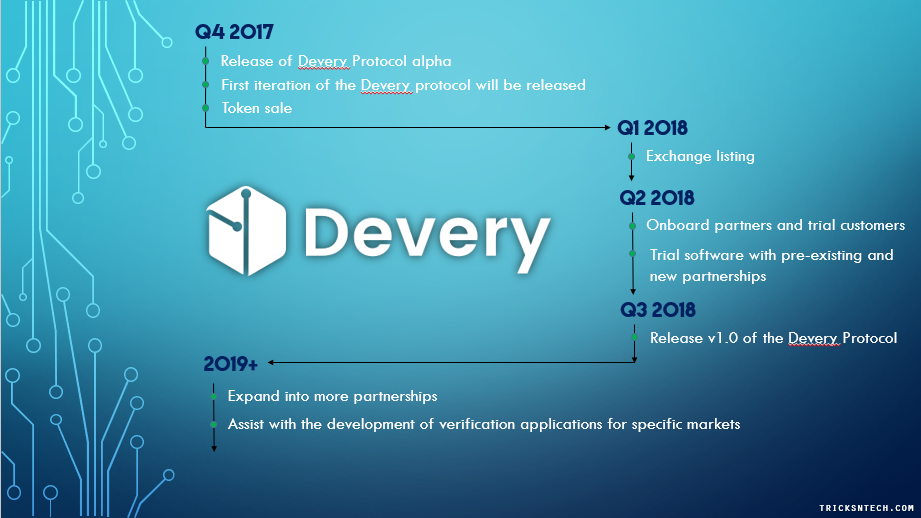 Status:
Proof of concept developed (available on website)
maybe competitor to Wabi
Token Sale:
Token Form
ERC20 (EVE)
Maximum Cap
100,000,000$
Total Token Supply
60,000,000 EXY
Contribution Mode
Ethereum
Presale Date
 14th December, 2017
EVE Token Price
1 USD = 6 EVE +

5% bonus [min. 20ETH + $2m to be collected]

 Crowdsale Date
12th January, 2018
EVE Token Price
1 USD = 6 EVE [min 0.1ETH]
Token Distribution and Usage: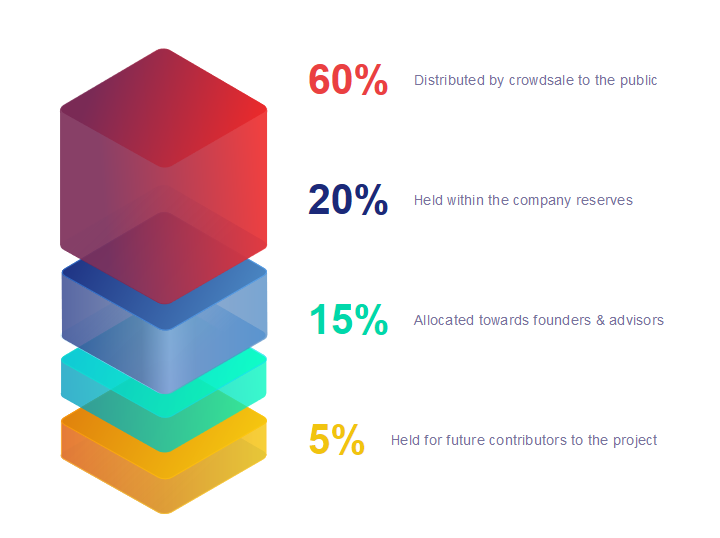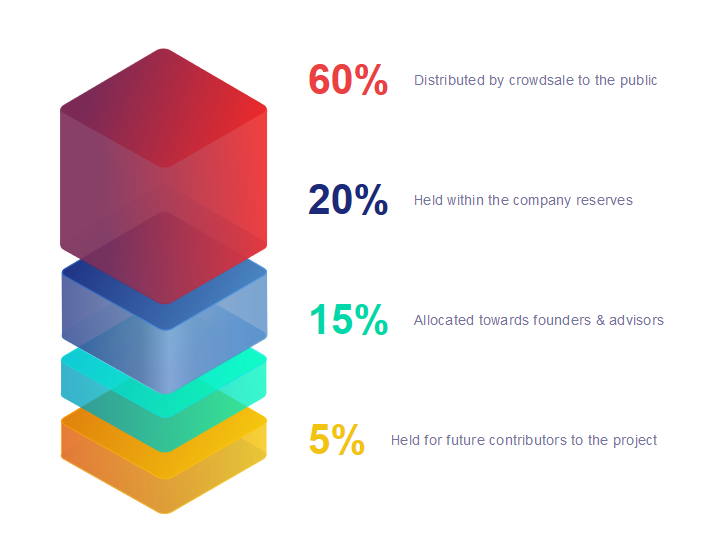 Future Growth Potential:
It can be the biggest hit because of transparency as it provides the location of products.
As team is young and experienced, the project will become more solid.
As per current issue of delivering fake products, it has more potential for adoption.
Additional Links:
Wrapping Up,
If you missed pre-sale of devery.io. Don't worry, you have still chance for contribution in crowdsale. Our recommendation is to take in if you really believe in what they are going to deliver. If you really liked this project, don't forget to share with your loved one. Any of your suggestions are warmly welcomed in the comment section. #DOYR