If you are an adventurous gamer, then Pixel Gun 3D game is the best multiplayer shooting game you can download for free on Android and iOS. More than 3 Million players play this game worldwide. Since it is the online multiplayer game, you can compete with top players in the world either as a team or as an opponent.
There are two modes in the game, Single Player Mode and Multiplayer Mode. You can play the game with both the modes as you want. The progress of your game can be saved separately in both modes when you jump from like a single player to multiplayer.
The best way to dominate this game is to use premium weapons in Pixel Gun 3D. Below, we hack a list of Top 5 Pixel Gun 3D Weapons you can use to kill the enemy more efficiently.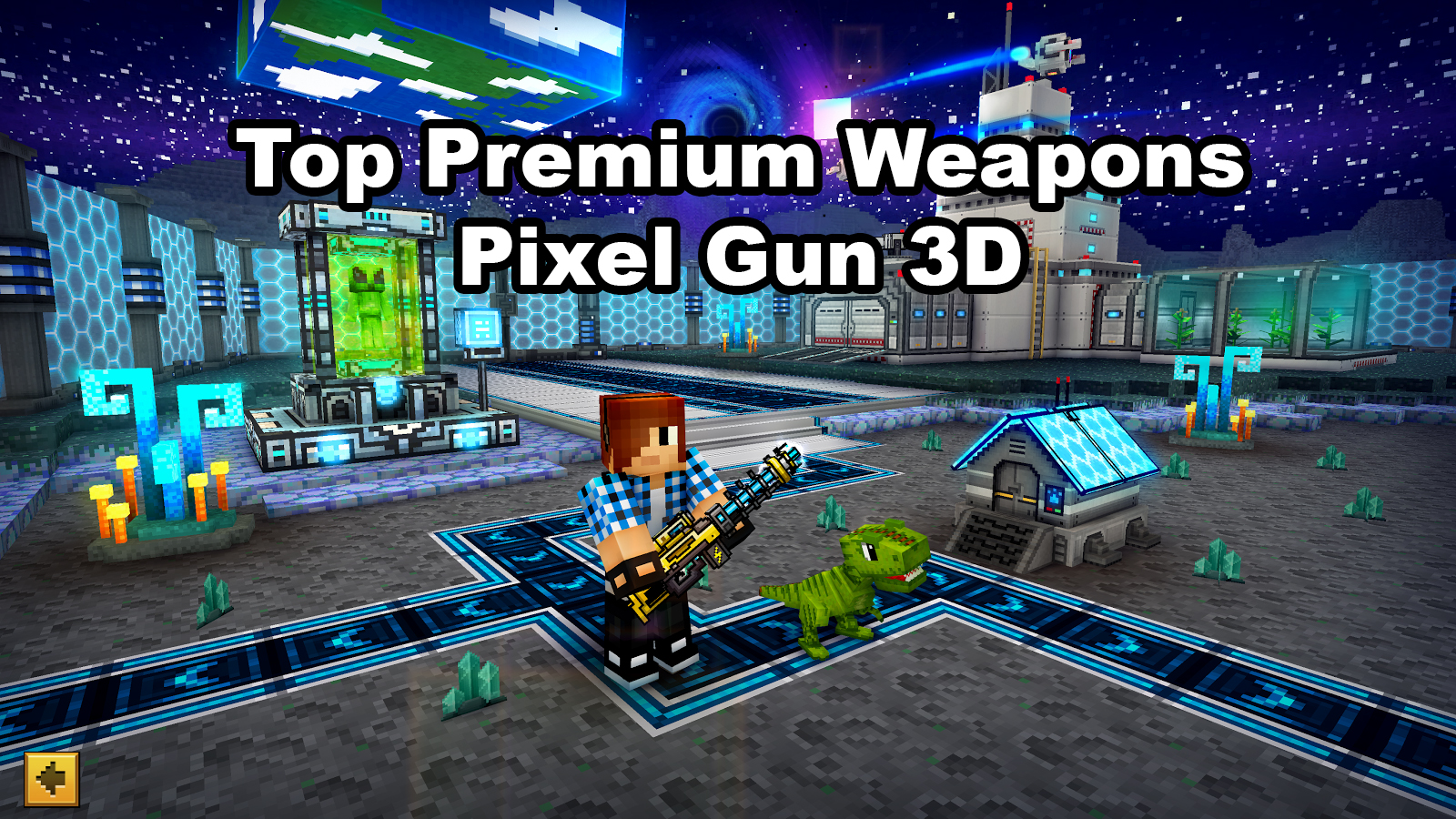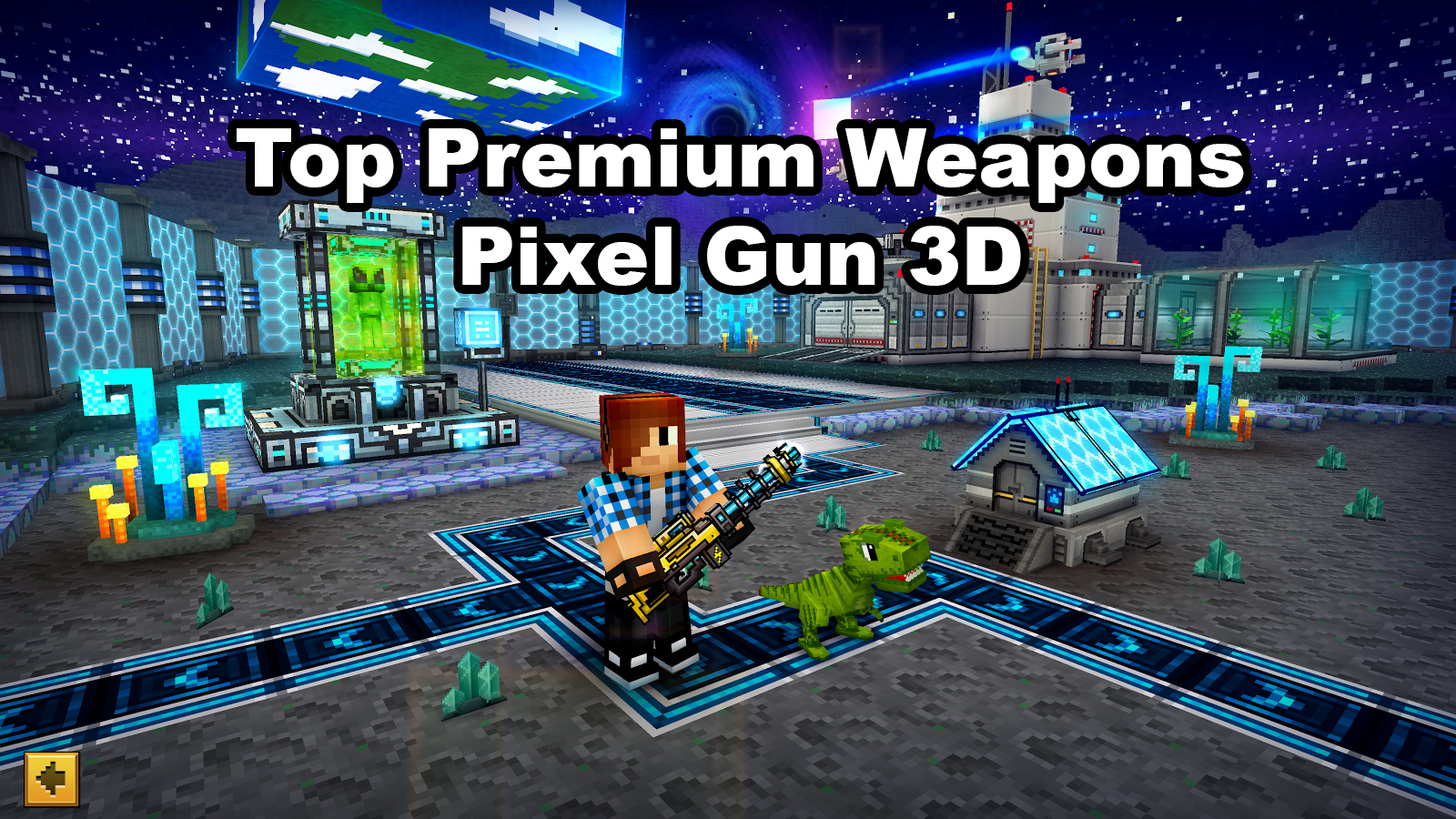 Top 5 Pixel Gun 3D Weapons You Can Use
Dragon Breath
Dragon Breath is the best Pixel Gun 3D Weapon if you ask today. You can beat almost everything you want with this amazing gun. I saw players shot down monsters in just 2 shots of this weapon. While the close competitor of this gun, Laser Minigun took 3 to 4 shots to do the same. There have always been some different reviews and opinions about which gun is best Dragon Breath or Laser Minigun. But most of the players found Dragon Breath is the best one. The cost of this weapon is around 345 Gems. But it will really worth to grab this weapon in the long run.
Laser Minigun
All you need in any weapon is the best firing rate with hell lot of ammunition in one magazine. This Laser Minigun has all those features you will always be wanted in any weapon. The very close competitor of this weapon is Dragon Breath.
But the way Laser Minigun fires and its accuracy will blow your mind. This gun is more costly than Dragon Breath I don't know why you can purchase this beauty in 375 Gems. Yeah, that's a huge amount of Gems, but still, you can use some pixel gun 3d cheats to manage that on your own levels.
Prototype Up 2
You may be surprised by looking this gun at the third position of top 5 weapons, but it is really worth it. Prototype Up 2 is the upgraded version of Prototype gun which is an essential weapon you can get when you complete the game tutorial and level up.
Prototype Up 2 will give you dual-mode of an assault rifle as well as a sniper rifle. You can use this gun in the all regular and classic missions very easily. This gun may cost you about 145 to 165 Gems depends upon the game versions you are using.
Hellraiser Up 2
You will find this weapon more deadly with its new rapid-fire feature. The gun is the updated model of Hellraiser. You can even use Hellraiser Up 2 in a close combat assault which is I think the best way to use this monster. With the easy mobility and adaptive feature, this gun becomes very handy to use in any situation. You could get this weapon in about 131 Gems in the latest version. The selling price the weapon is about 90 to 100 Gems.
Automatic Peacemaker Up 2
If you are the regular pixel gun 3d game player and moving from basic gameplay to advance gameplay, you must have this Beast with you. This is the only weapon that can give the best competition to Laser Minigun. If you have Automatic Peacemaker Up 2 with you, there are very high chances of an enemy to get killed by this beast.
The best part of this gun is, it is a silent weapon (as its name defines) the loading and firing noise of the gun is very low. Fire rate and ammo storage are also very decent with this weapon. You can have this gun for around 90 Gems.
These are the Top 5 Premium Weapons dominating in 2017; you can use them in Pixel Gun 3D game. However, having the best weapons with all the features is not enough for anyone to dominate the game.
You also need some special skills to show off and to use in the game. Such as having the best parkour skills can save you from the enemy fire. Using various accessories like Storm Trooper Boots Up2 to jump higher while running or escaping from any place. Using Melee Weapons in case of close combat battles, or keeping backup weapons for emergency use.
Pixel Gun 3D is all about how you make the most of your available resources and win the war. There are lots of other supporting accessories you can use in the game to boost your skills higher and survive for more in the war.
If you have any suggestions or queries regarding this article, then you can comment down below, and I will try my best to resolve your questions.