Nowadays, people are considering movies, TV shows, and music from the bottom of their hearts. It is always great to watch your favorite movies, TV shows and listen to your favorite songs with your close ones. These kinds of stuff are the ones that help us to create memories. And this is why sites like Rabb.it helps a lot of people out there, where you can share almost everything with your family and friends.
What is Rabb.it?
Rabb.it allows the users to stream videos from popular service providers like Hulu, Netflix, YouTube, any other possible sites in a single session. It is also integrated with a video chatting service that allows up to 10 users to chat and watch the screen together.
Why do we need Rabbit Alternatives?
Rabb.it allows the user to watch movies, read something, and learn something available out there together on the web. After getting your Rabbit, in its room, you will be able to see the Rabbitcast Launchpad. Click on it, and it will display you the shortcuts for YouTube, Netflix, and you are allowed to enter almost any other website. The users can change the resolution standard accordingly. In short, Rabb.it allows you to share your world with your family and friends. But unfortunately, Rabbit is no longer available. Kast has acquired Rabbit on 31 July 2019. That's why we need Rabbit alternatives to play together, watch together, and be together in the digital space.
Best Sites Like Rabb.it
You may encounter many websites like Rabb.it, but not all of them work properly. So, we have prepared a list that contains only the best Rabbit alternatives along with their unique features.
Kast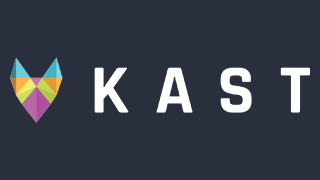 Kast is considered to be the new successor of Rabbit. It runs on Windows and Mac machines and is mainly desktop computer-based. An iOS app is also in the development stage. You can watch whatever you want with your friends. You can share your screen and camera or launch content directly from Kast TV in your watch parties. Up to 20 people can share their screen or camera and another 100 people can watch in a party.
Features:
It is an easy-to-use web-based service.
It supports video, text, voice, etc.
You can watch TV parties with more than 100 friends.
It allows playing games.
The users can share their gaming experience in real-time.
| | |
| --- | --- |
| Website URL: | https://kast.gg/ |
Watch2Gether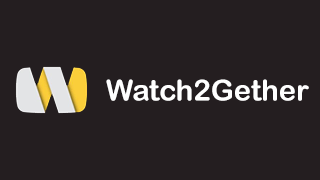 If you want to watch content and videos in sync with your closed ones, you may opt for Watch2Gether. Without signing up, one can create a chat room for free. Just after creating a chat room, just invite other users to join the chat. You can watch videos, listen to music or go shopping on Watch2Gether. Enjoy content from YouTube, Vimeo, Dailymotion, SoundCloud, Netflix, Amazon, Disney, Joyn & Co, etc. with your friends.
Features:
All the users are allowed to search for videos and start playing them.
One can enjoy listening to music together through Sound Cloud or watch live streams.
The large library is stuffed with numerous free videos.
It eliminates logging into third-party accounts.
It allows watching restricted videos.
| | |
| --- | --- |
| Website URL: | https://w2g.tv/ |
Teleparty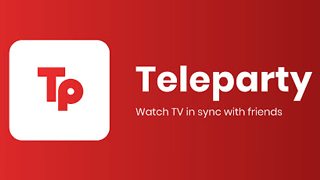 Formerly known as Netflix Party, it is a browser extension for Google Chrome that can be downloaded on desktop and laptop. Your friends and family must have the extension installed on their own devices. It enables a media center that is synced between the connected users. The users can play music, video files from their computer and enjoy it with their closed ones. Teleparty synchronizes video playback and adds group chat to Netflix, Disney, Hulu, and HBO.
Features:
This extension enables you to log in to your Netflix account and enjoy it with your friends.
It allows the users to chat in real-time.
Comes with customizable options.
Offers seamless HD quality video.
| | |
| --- | --- |
| Website URL: | https://www.netflixparty.com |
Tutturu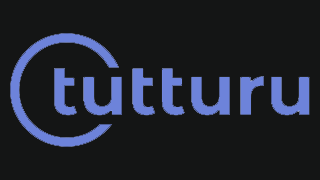 You may say that Tutturu.tv is a shared browsing service, just like Rabbit. You will not feel such a great difference between Rabb.it and tutturu. That is why it is placed on the top 5 of the list. Enjoy a movie night or start an anime watch party with your close ones. If you want to skip the queue and binge-watch your favorite shows without any time limit then you can opt for a premium subscription.
Features:
It cares about free virtual browsers and private rooms.
It allows remote passing.
Allows users to browse interactively with friends.
Audio chat and text chat are available.
It supports formatted messages.
| | |
| --- | --- |
| Website URL: | https://tutturu.tv/ |
Kosmi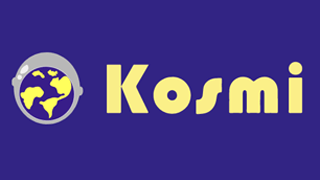 Kosmi is a platform that allows creating virtual hangouts with your friends. You can easily create a room that allows you to communicate and chat over a webcam and microphone. The platform provides a real-time app experience in the browser. You can watch videos together, play games, or simply chat with friends or strangers within your browser. The best thing about Kosami is that no installation or signup is required.
Features:
You are allowed to share your screen or browser tab.
The users can watch synced YouTube videos.
One can also enjoy synced local video files.
Easy to join instantly using a URL.
No signup or installation needed.
| | |
| --- | --- |
| Website URL: | https://kosmi.io/ |
&chill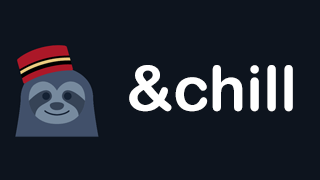 &Chill allows the users to create their public and private chat room. The users can start watching videos simultaneously with anyone across the world. It is a great medium to get in touch with new people or sharing content with close ones. You can easily join other people's rooms by entering the room URL in the address bar. You can log in with Facebook or Twitter to hang out with other users.
Features:
It offers a simple and easy-to-use interface.
With one click, one can share audio and video files.
Users are allowed to browse the current open public chat rooms.
You can check how many people are there in the room.
| | |
| --- | --- |
| Website URL: | https://andchill.tv/ |
Rave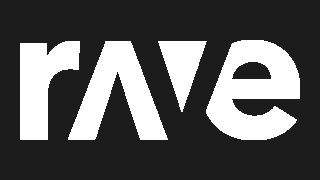 Indeed, Rave is a social media platform. You are allowed to share and watch videos and music with your family and friends. You can watch content from Netflix, YouTube, Amazon Prime, Disney+, Google Drive, and Vimeo with your loved ones. You can invite some friends, or start a public rave and make a new friend. What makes it different from all other rabbit alternatives is that it is available as an app. Rave is available on both iOS and Android platforms.
Features:
The website allows you to share from mobile devices.
Streaming content from the Dropbox or Google Drive accounts can also be shared.
It works almost for every device.
It has apps for both Android and iOS tablets and smartphones.
| | |
| --- | --- |
| Website URL: | https://rave.io/ |
myCircle.tv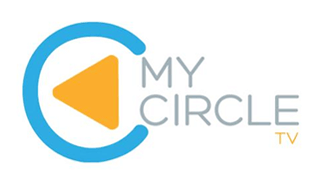 myCircle.tv is one of the genuine alternatives of Rabbit. The platform almost got the same features as Rabbit. You can easily start listening to music and watching TV with your family and friends. Create a room and gather around the same video, whether it's YouTube or Vimeo at the same time.
Features:
There is no need to create an account.
The platform can be easily navigated.
Lets the users set up their private chat room.
The users can create playlists and upload their videos.
The unique social share feature helps you to invite your close ones.
| | |
| --- | --- |
| Website URL: | https://www.mycircle.tv/ |
Invited.tv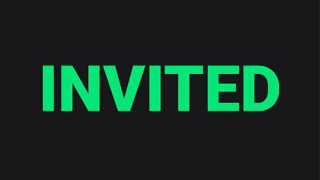 If you are looking for Rabb.it alternative, Invited.tv is the best. Just like Rabbit, it lets you host watch parties by making use of virtual browsers. You can watch movies, TV shows, anime, or listen to music together through a shared virtual browser.
Features:
Easy to use.
It gives private rooms with free virtual machines.
Allows remote control sharing.
It is integrated with voice chat and text.
Issues refunds for contracts within 7 days.
| | |
| --- | --- |
| Website URL: | https://invited.tv/ |
Synaptop
Just like Rabb.it, Synaptop is a web-based chat service that allows the users to watch a synced video with their closed ones. After creating an account, you can add apps to watch movies, listen to music, read books, and play games. You can play, pause, rewind and fast forward in sync while watching together, chatting, and annotating with Synaptop theatre.
Features:
It is free to use.
It allows sharing of all types of content.
You do not need to download anything.
The users can also collaborate on work projects.
You can access it from any browser.
| | |
| --- | --- |
| Website URL: | https://www.synaptop.com/ |
Conclusion:
In the current day, watching movies, playing games, and listening to music together is something similar to human rights. But there is nothing that can beat Rabbit. It was one of the sites where you didn't need to download almost anything. Although, Rabb.it is no longer available. But some websites can serve as an alternative to Rabb.it and this article is about the same. So, enjoy watching and listening to movies and songs with sites like Rabbit.