Hello Fellas, Do you want system-level access to your Android mobile? Want to keep only apps which are you using? Then you need to root your mobile phone. You will find lots of methods on the Internet to root android phone. Some of them are easy and some are complex. But don't worry, we are here to provide you an application which can root your mobile with one click only. Quite easy and fast right? Excited to root your Android smartphone with Poot APK? Then read out the further article to know how to Download Poot APK and use it.
What is Poot APK?
In the past years, If we want to root our Android mobile we need a PC or Laptop. There you have to use some commands & drivers on your PC or Laptop to root the mobile. It is a very complex & difficult process. But now with the Poot app, you can root some smartphone easily with 1 click without using PC.
Basically, the app like Poot APK finds loopholes in Android OS to get root access. As Android OS version & security updating for the smartphones, developers fixing these loopholes. Therefore some devices can't be root with these type of rooting apps. So, Check your device with the Poot app if it's working or not.
Poot APK Information
| | |
| --- | --- |
| App Name | Poot-Debug-3.apk |
| App Size | 459 KB |
| Total Downloads | 600,000+ |
| Developer | Ministro |
| App Source | Poot APK |
| App Type | .apk |
| Last Updated | 29 April, 2019 |
Poot APK Download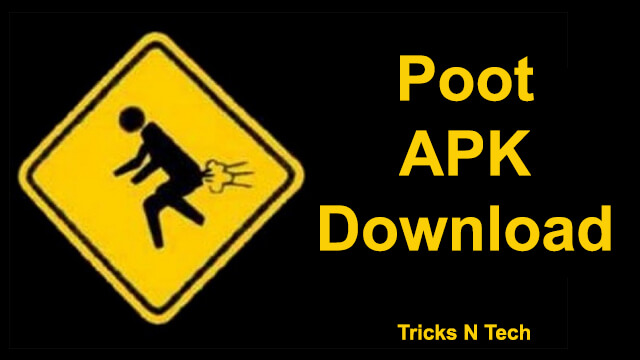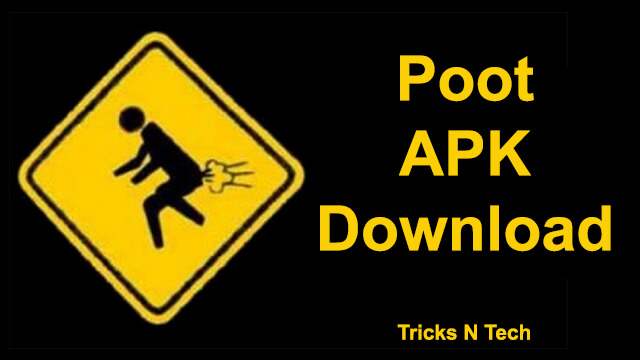 Let's move forward to our main task – Download Poot APK. As these types of apps not available on play store, we have to download it's APK externally. Then we can install it on our device. So, Follow below steps for Poot APK Download:
Click Here to Download Poot APK.
Now open Download folder in your app manager and find Poot APK.
Tap on Poot APK to install it on your smartphone. If the device is asking for "Unknown Source" permission then enable it and then Install Poot APK.
That's it! Poot App installed successfully on your device.
How To Root Mobile With Poot App
Now, We will show you the process to root your mobile with the Poot app. So, Follow the below steps to root with poot app:
Open the Poot app. It will ask you to download Ministro app.
Yes, You need to install Ministro app to run the Poot app. So, tap the Download button and it will redirect you to play store.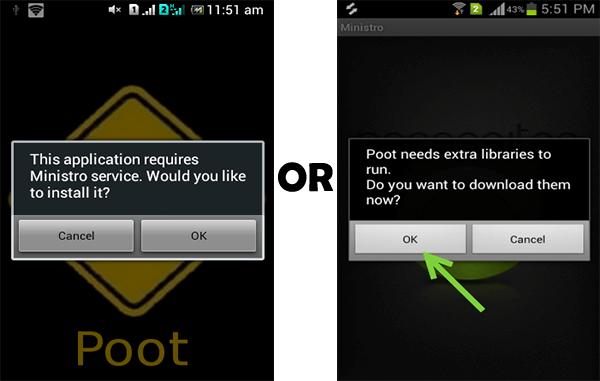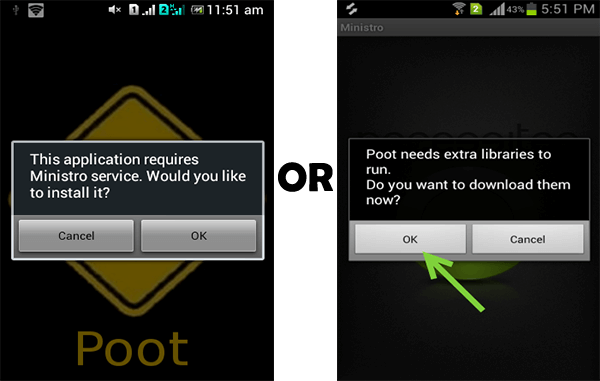 Install Ministro app from play store and then open Poot app.
Click on Press here to root and you can see there are 3 options on the screen.
Select Superuser option and process of rooting will start.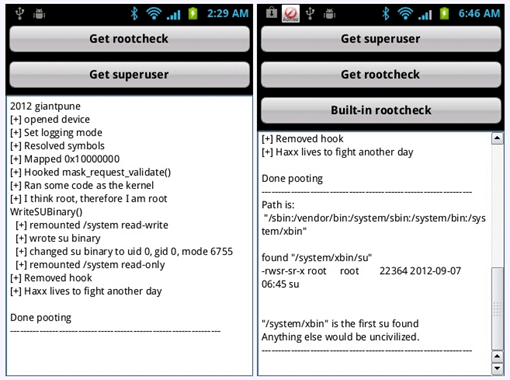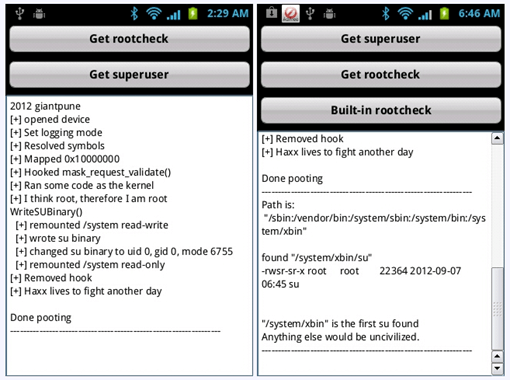 Once the process completes, Reboot your smartphone.
Yay! You have successfully rooted your device with the Poot app.
Poot App Not Working
If you are having a problem with the Poot app then it is possible that your mobile is not supported. But don't worry, In the market, there are many apps to root the Android devices. You can follow this article to root your android device – How To Root Any Android Device
Note: Rooting your device will void the warranty of your device. If your smartphone gets bricked while rooting or cause any damage then we are not responsible for it. Try at your own risk.