Hi, Now days Every One Needs it Multiple OS in the Same Machine so, Every One Using Virtual Machine which provides facility to make all the Functionalities to use Multiple Operating System in the Same Machine, So, Here is the step by step Tutorial of How to How to install VMware Workstation 12 Pro on Windows 10.
What is Virtual Machine?
virtual machine (VM) is an emulation of a computer system. Virtual machines are based on computer architectures and provide the functionality of a physical computer. Their implementations may involve specialized hardware, software, or a combination.
Source By: Wikipedia
Let's Get Started to Installing Software is Easy to Go Straight Forward. All have you to do step by step manner. Follow the Instruction The steps are mentioned following.
install VMware Workstation 12 Pro on Windows 10
Step 1: Download VMware Workstation 12 Pro 
It's Good Habit to Download a Software for Windows Machine and One Good thing is there is no Signup or anything Other things to Download Download VMware Workstation 12 Pro.
Step 2: After that Find the Destination of Setup Where it Will Downloaded.
Its File name should start with VMware-workstation-full-12.1.0-3272444.exe, It's File name changes as per the Latest Version.
Step 3: Install Setup and wait For the Setup Process.
Find the Setup and Double Click on It.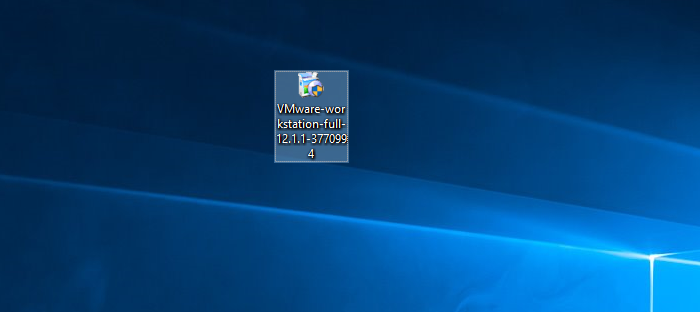 Step 4: Install Setup and wait For the Setup Process.
Click on Yes and Continue.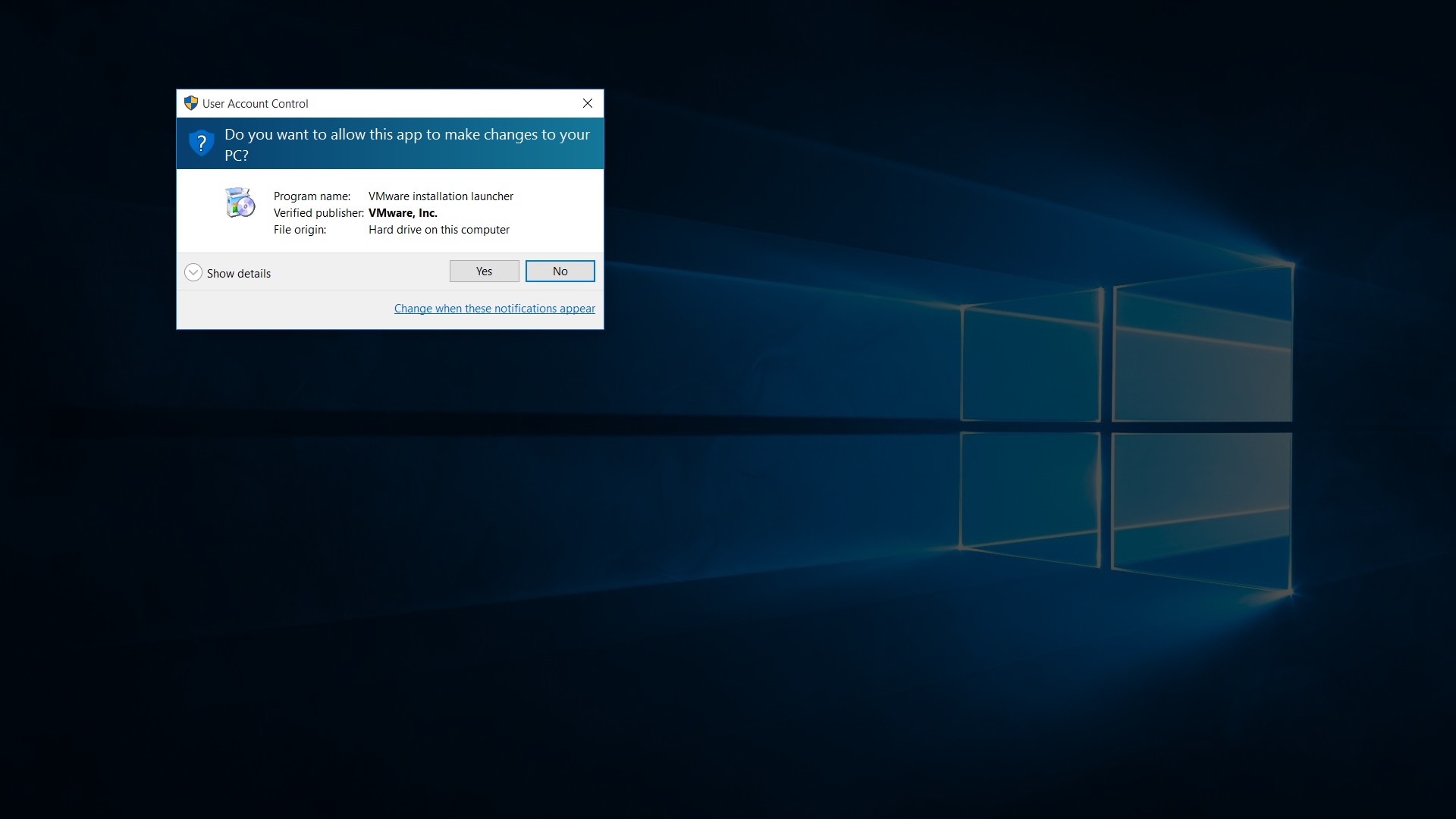 Step 5: Install Setup Wizard Dialogue Box Appeared.
Click on Next.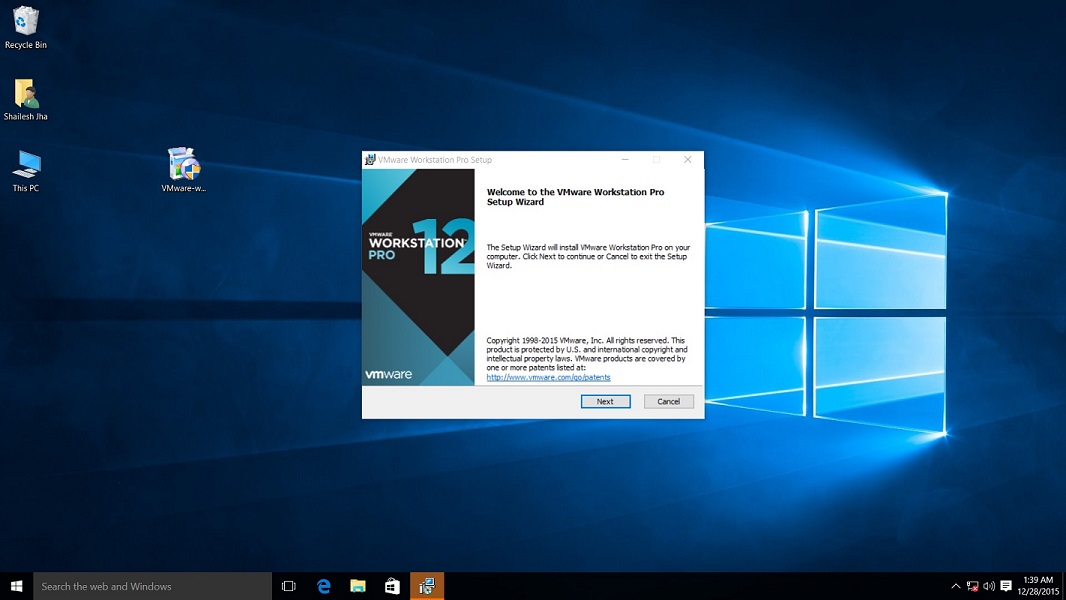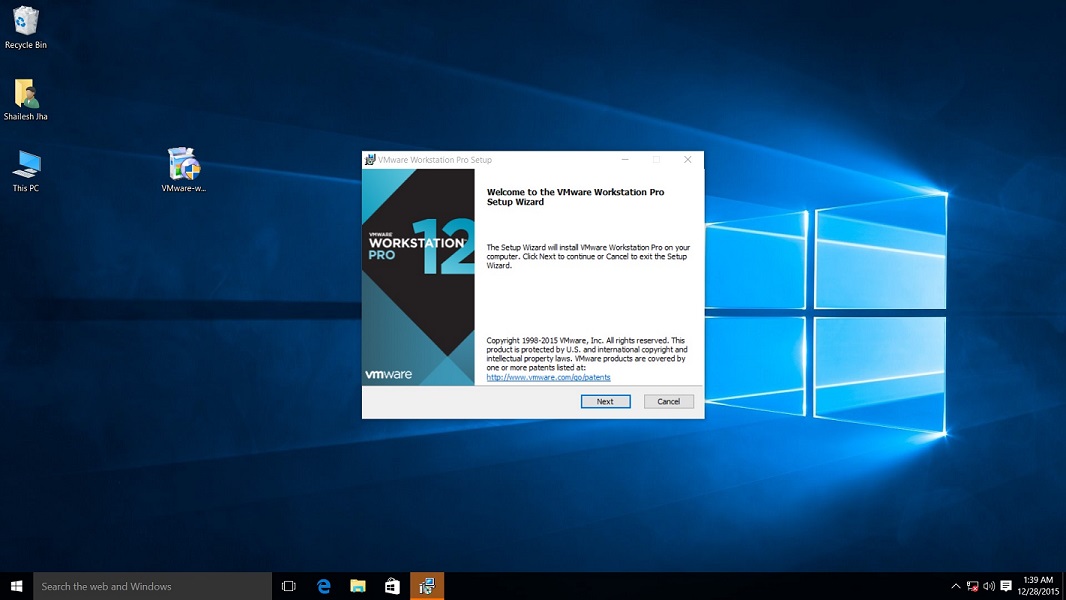 Step 6: End User Licence Accept Agreements.
Check "I accept the terms in the Licence Agreement" box and press next to continue.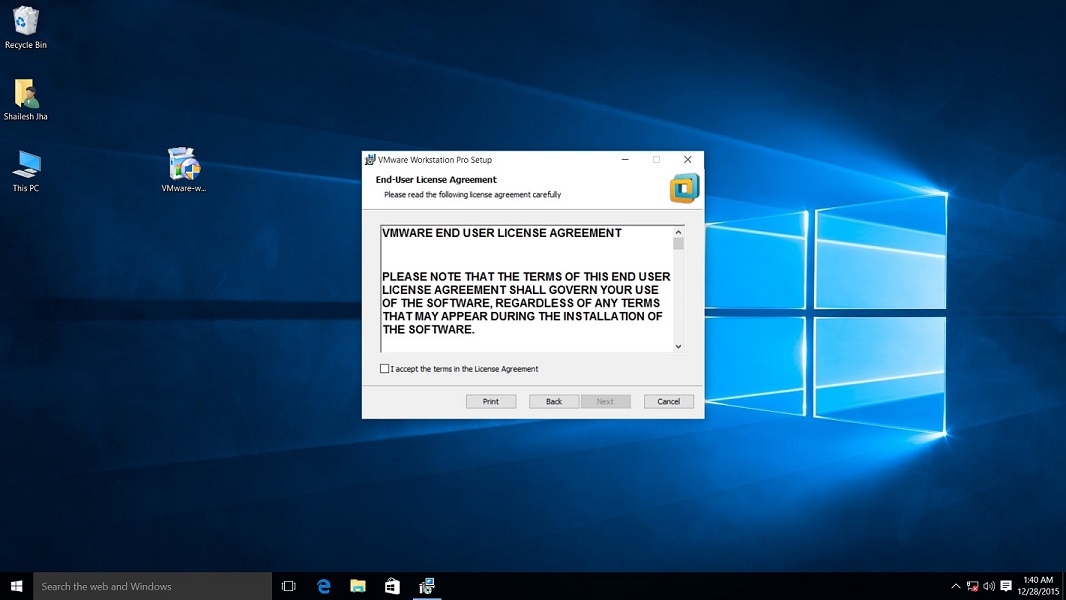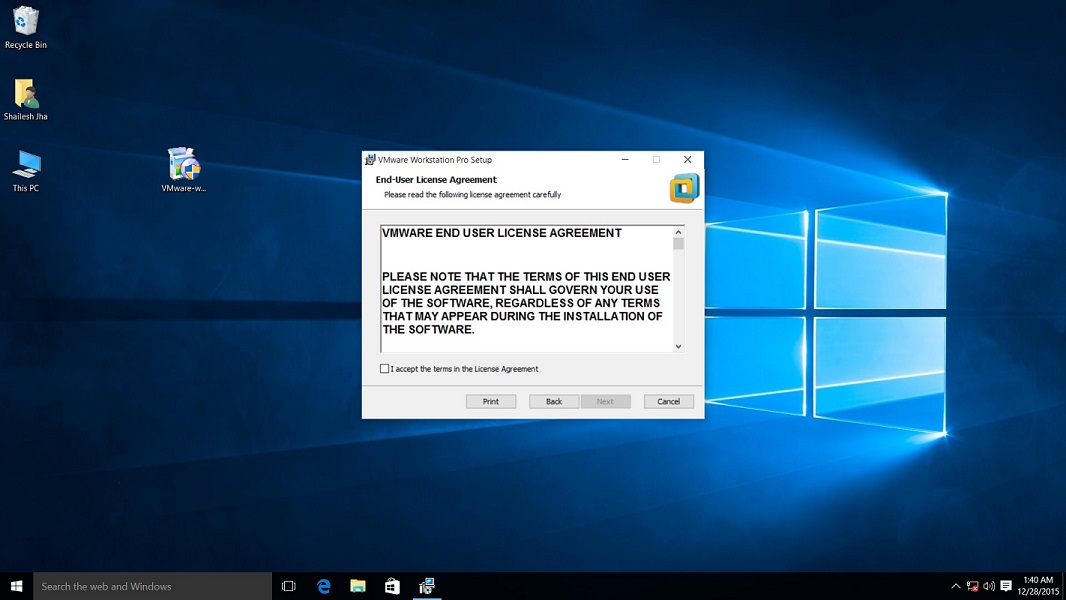 Step 7: Select Appropriate Folder Where you want To install Vmware Pro 12.
Keep all the Setting as per Default in Setup and Also select Enhanced Keyboard Driver check box.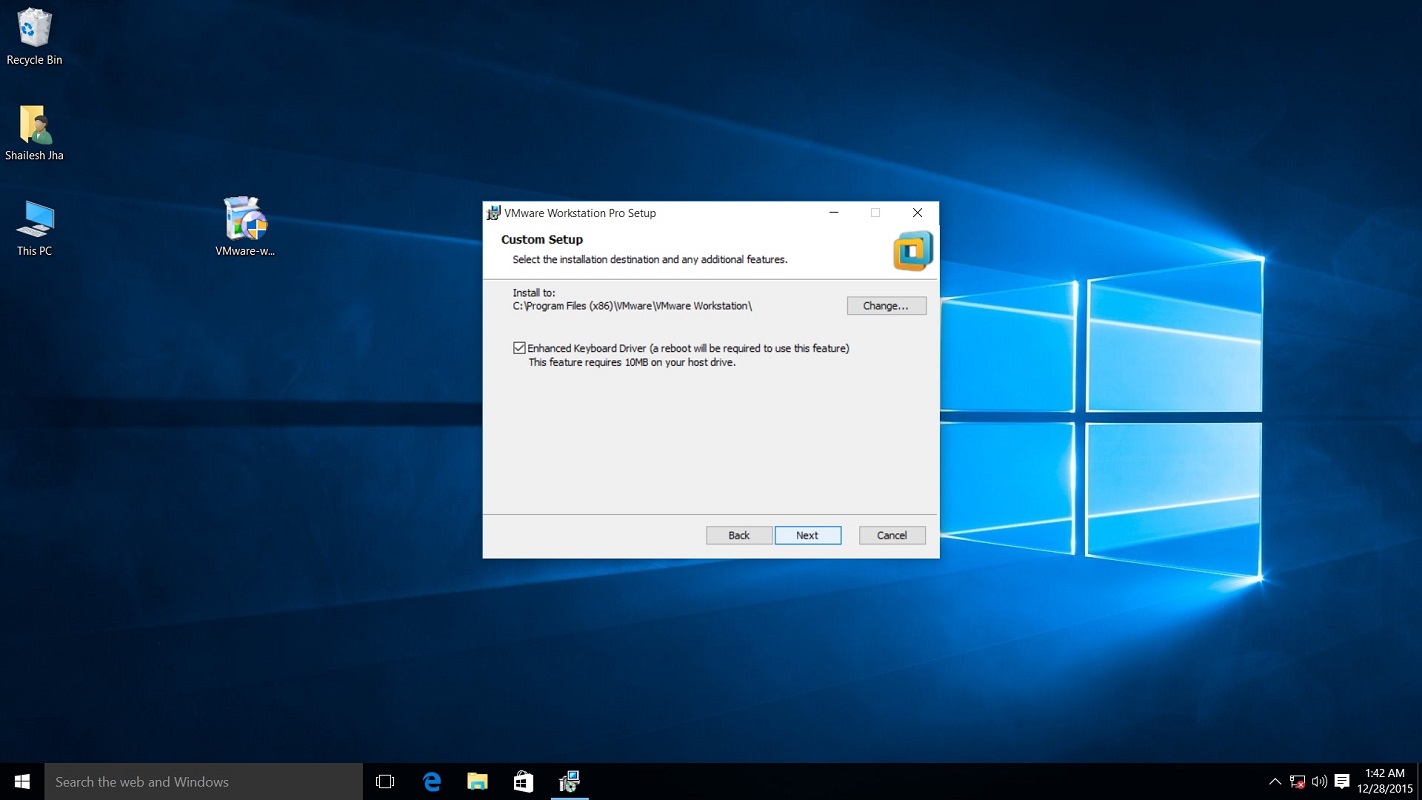 Step 8: After That, You have to Asked About "Check for Updates" and "Help improve VMware Workstation Pro".
Do as you wish. I normally leave it to defaults that are unchecked.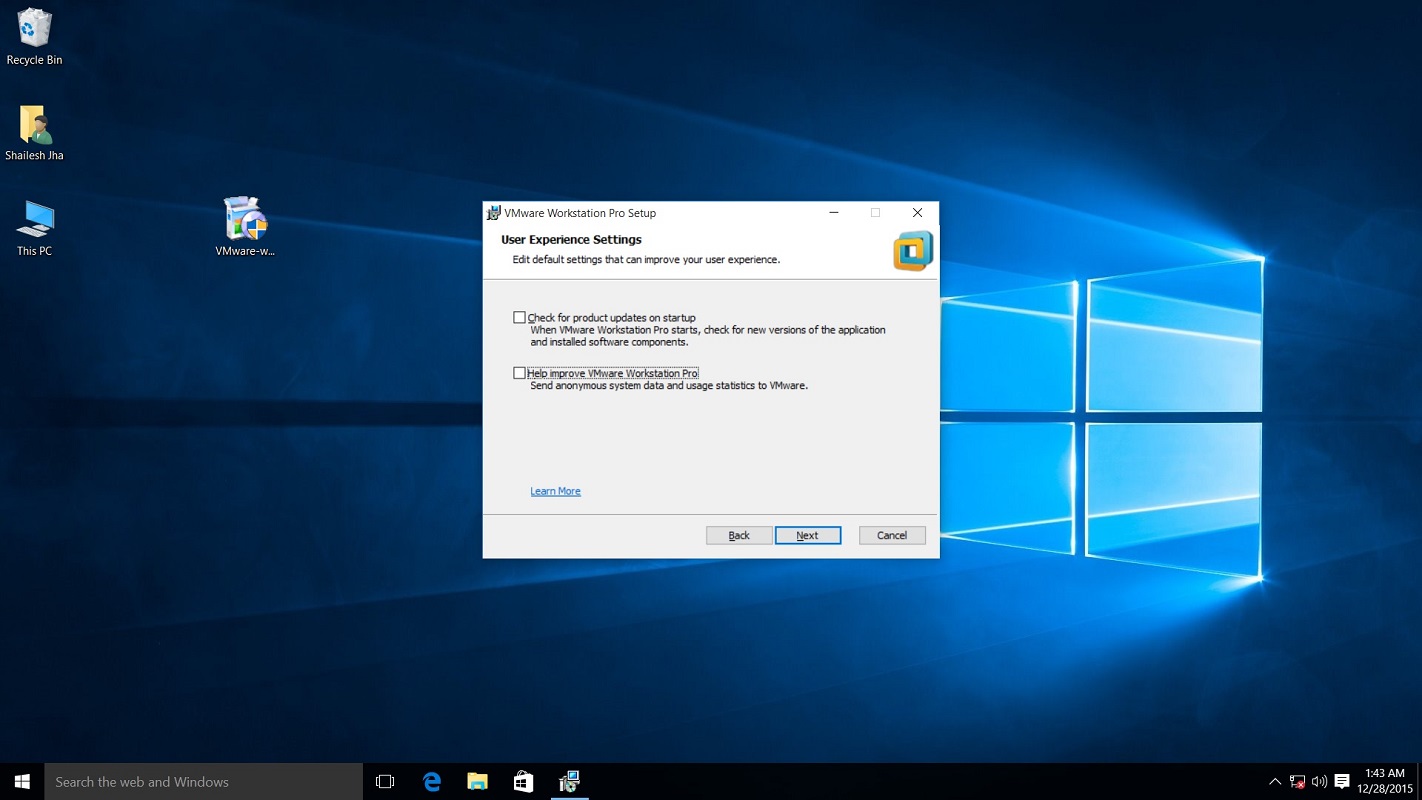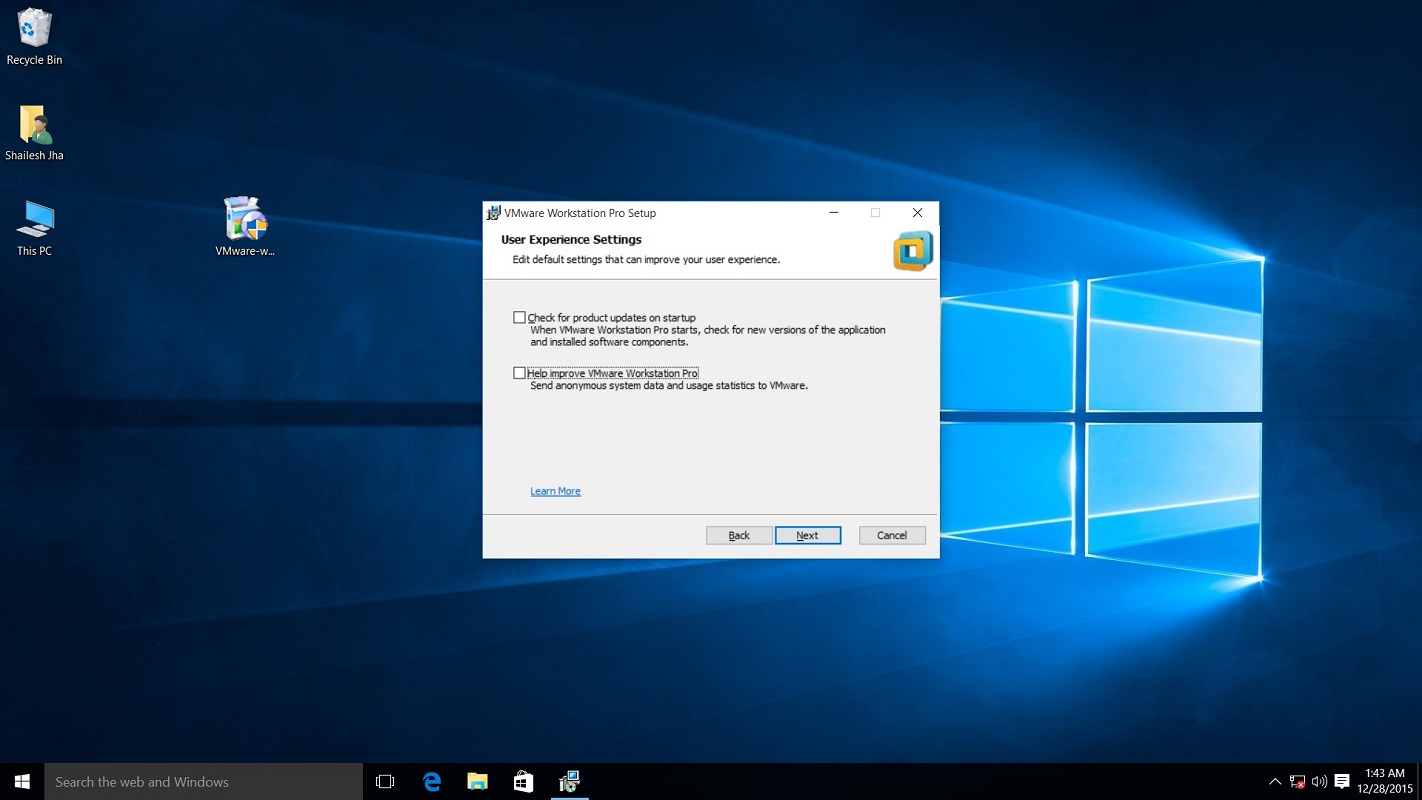 Step 9: Select the place you want the shortcut icons to be placed on your system to launch the application.