Hiiii Friends, I found one website when you get Unwanted emails from many sites. You are tired click Unsubscribe on Every Mail but still get some other websites Mails. So How to Unsubscribe or Resubscribe Every Mail Here I put Tutorial For You.
You are getting many newsletters and Unwanted Emails from Many sites I found the site which is giving functionality to Unsubscribe Mail in One Click the work you just to setup your mail account with this site only.If you Don't want to any sites Mails then put RollUp Functionality inside it.
Steps For Unsubscribe Unwanted Emails or News Letters:
Step 1: Go The Official Site of Unroll By Click Here.
Step 2: Click on Sign Up and Enter Your Email Address and Press Continue.
Note: Enter That Email Address which you want to Unsubscribe Mails.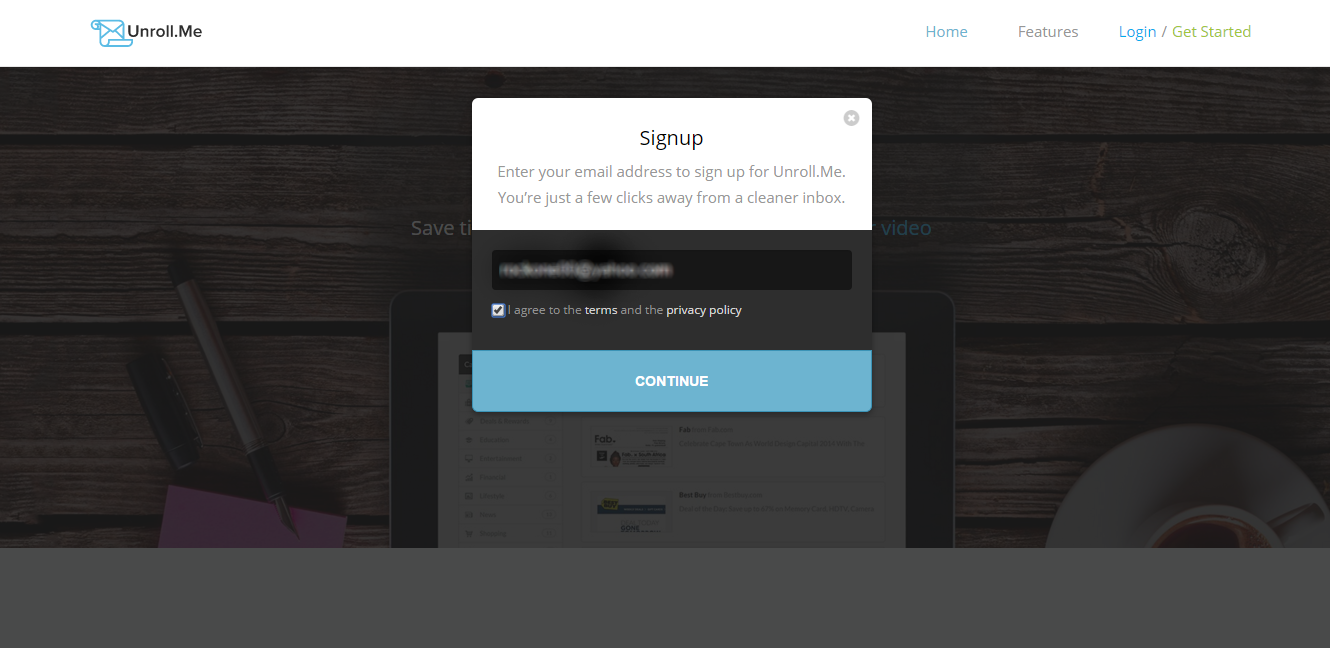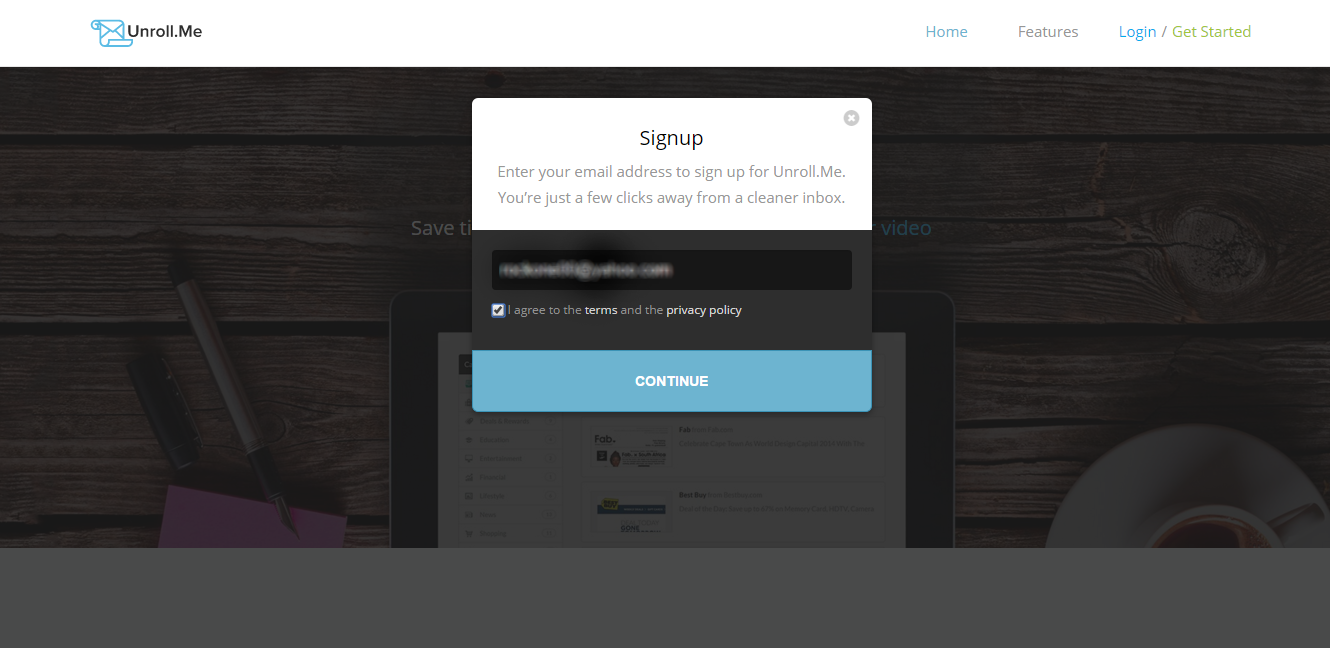 Step 3: After Sign Up It Fetch Emails in Your Email Address So, Wait for sometimes for Fetching Process will Done.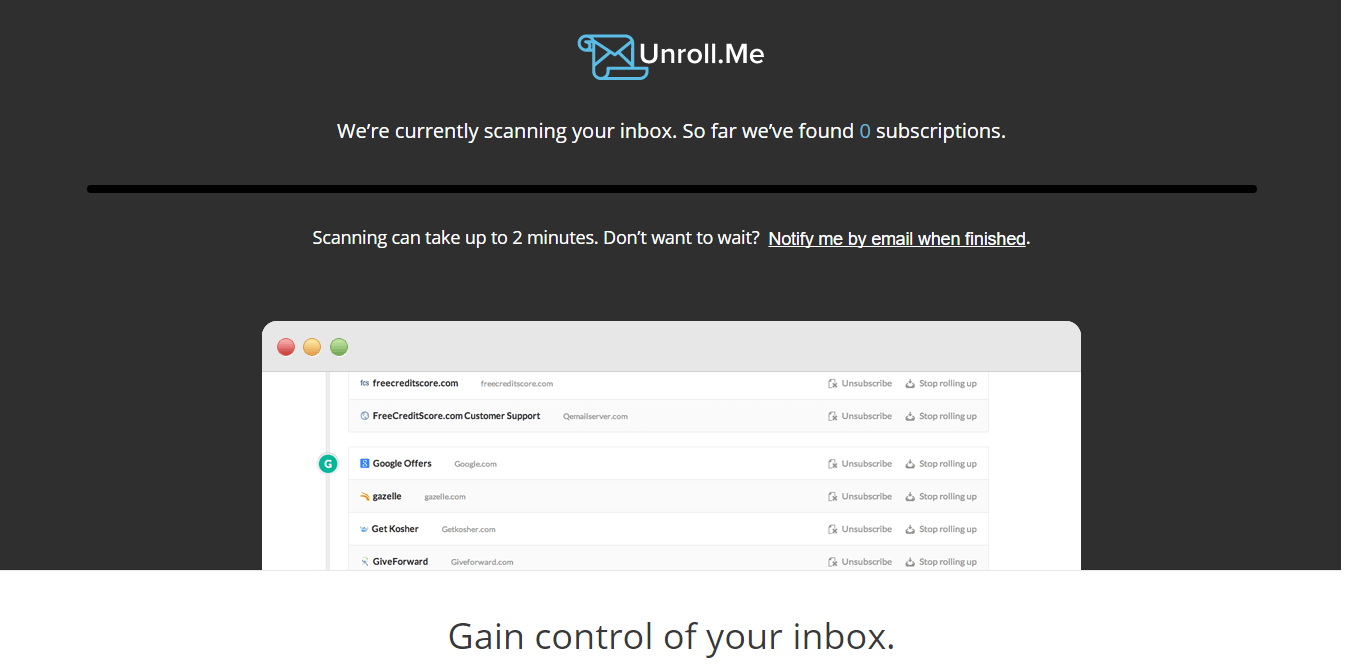 Step 4: After Waiting Sometimes Then It Show How Many's Subscribers Email Come into Your Inbox Now Press Continue to Next Step.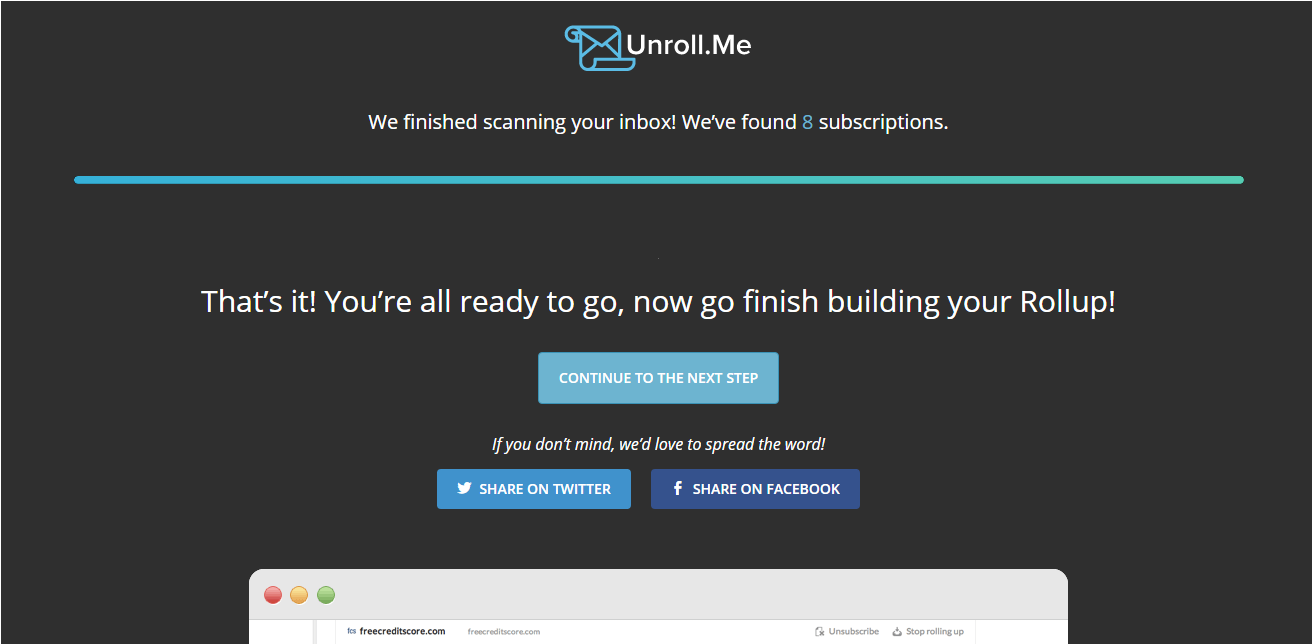 Step 5: Now, It shows the list of Email Web Sites Then, Click on "Unsubscribe" and Unsubscribe the Mails Then Click on Continue to Finish.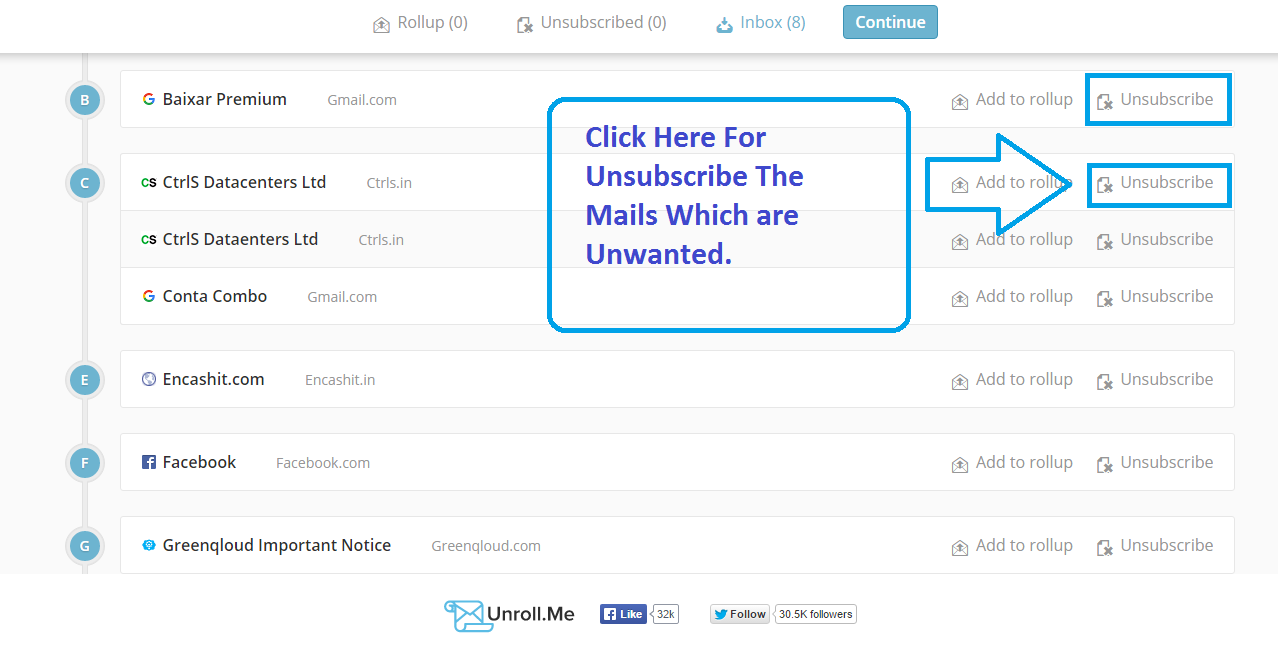 Step 6: You can also Resubscribe that By Going into Resubscribe menu and Click on "Resubscribe" Simple.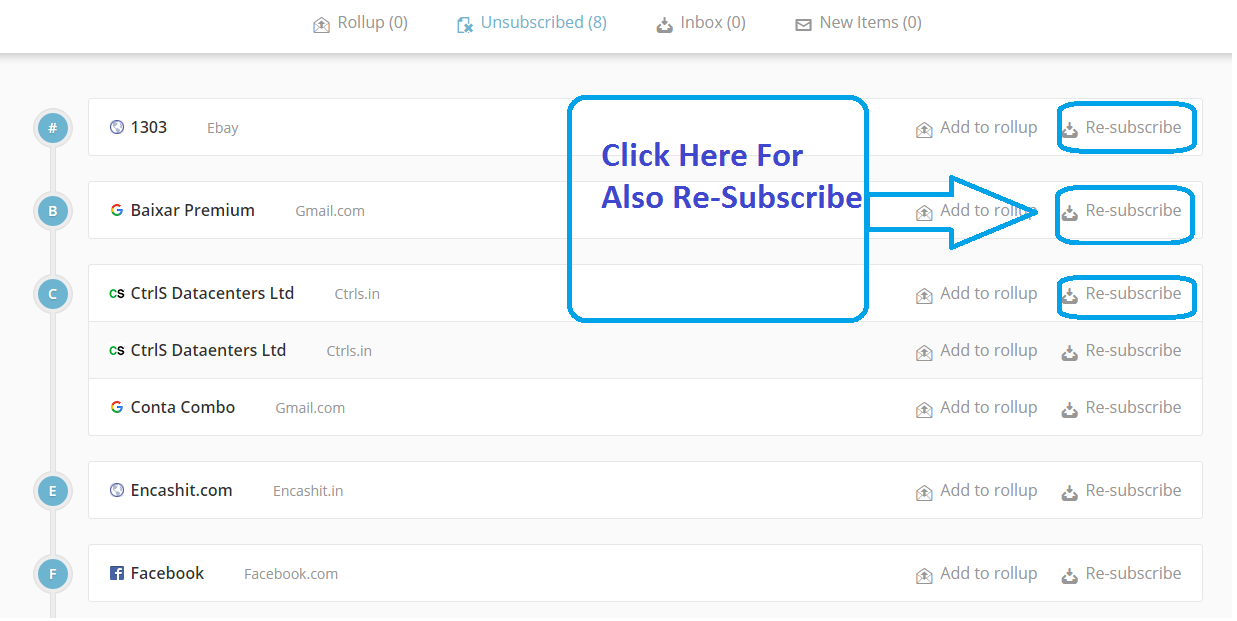 You can also Put Rollup If you can't want Emails Permanent.
If any Problem Regarding It Just Comment here I will help you Soon. Now No Fear for Unwanted Mails.