There are many ways you can gain traffic to your site. You can send traffic from your social media accounts. Gaining traffic from being listed on directories is also a way. You can even get traffic through backlinks to your site from other content creators. All of these avenues are there to help you boost site visits, but most of them require users to know already who you are. The single best place to gain new traffic to your site is from search engines. People are out there looking for you, and they intend to use a search engine to find you.
The problem is there are a lot of sites out there and a lot of content. There are over 1.8 billion websites out there, however, only about 1 million will get the majority of the traffic. This is both good news and bad news – the good news is that your SEO efforts will go a lot further than you might initially think, and you could reach the top result of Google's SERPs in no time. The bad news is that you still have a lot of competition out there.
How To Get to the Top of Google's Search Engine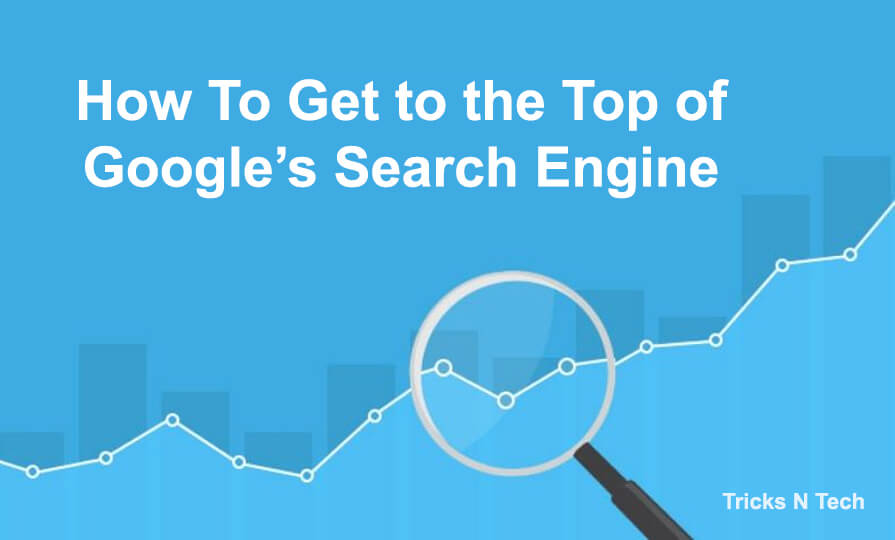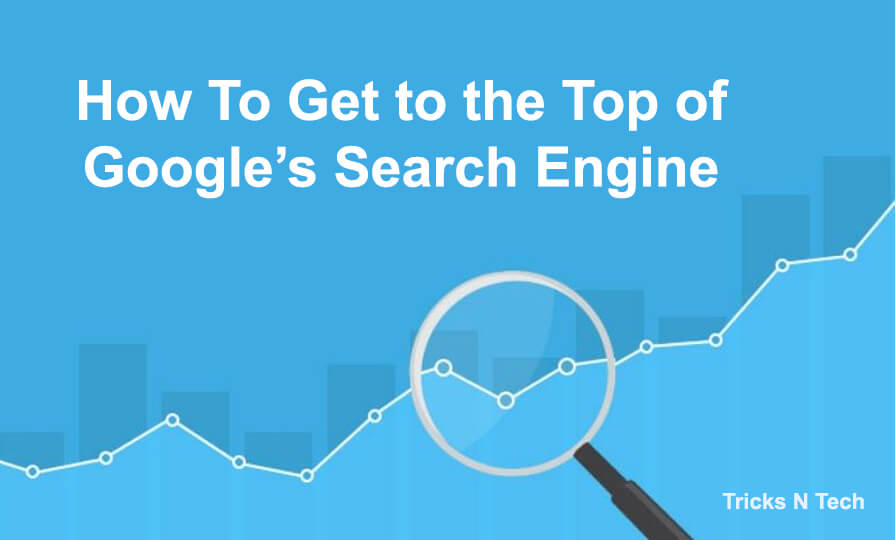 Getting to the top of Google's search engine will require patience and the right strategies. Start today, and remember that you are playing a long game.
Perform a Website Audit
The first step to improving your page ranking is first to go through and clear out all the clutter from your website. Outdated pages, broken links, black hat SEO techniques you used when they were still acceptable – all of these can hold your website back from its true potential. Hire SEO auditing services, and they will compile what your website needs, what its problems are, and what you can do about it. Make the necessary improvements, and you will be ready to continue on with the next steps.
Improve Your Website's Functions
Not all issues that are holding your website back will be content. Site speed, aesthetic, and user-friendliness all play a critical part. Google will notice a slow site or one that uses outdated HTML, but it is your users that you should be most concerned with at this step. Ensure your website is attractive, easy to engage with, and easy to use, and your users won't click away after one or two pages. This, in turn, will keep users on your site for longer, and make your site more attractive to Google. Once your website is perfect, generate a new XML map and submit it to Google.
Focus on Content Marketing
Now that your site is cleaned up and ready to go, it is time to work on improving your content. Content marketing is the single best way to better your off-site SEO. Shares and backlinks will go a long way towards improving your site. Other options include hiring a digital marketing agency, as attempting to improve your off-site SEO yourself can lead to penalties.
Improving your site's search ranking will take time. Not only is it not an instantaneous fix, but it will also take time before Google's algorithms parse through your website once again. Be patient, because using SEO to improve your page ranking is a long-term solution that will keep on working for you.
Why and What to do with New Sites
The main key to getting the site to be the most relevant and then people search in Google that is accurately and so then as described as what to do and then to show how and terms to get complete on the specific time. As replacing something genuine and aged and valuable with something similar and ultimately a poor copy as what is already available is not absolutely perils and situation to being with.
Google machine learning Al system and has been revealed by Google and then to top ranking signals and a vast array of contributing factors and elements with. it is fact Google uses particular and appropriate Rank Brain to handle ambiguous or unique question have never been asked before by any of person.
Optimize Local Presences
Some of the tips and suggestions will demolish the good optimizing and expand website ranking more and more and then not as really difficult to move with that. Now can also do some optimizing Google business pages and then among lots of other things will require completing certain functions and features.
It is best for the perfect and unique description of the business
Selection of right categories
Basic information on opening times
Lots of imagery things concluded in it
Regular updates available through the proper channel
Local landline connections are strong
As much as conditions to being changed with the department needs and necessities it will be perfect to use with the modern life tools for a website to modify and make it supportive.