Spotify has impacted music in a way similar to how Facebook has revolutionized social media. Gone are the days of cassette tapes and CDs which always needed to be protected from scratches, now you can store and retrieve music from the medium of the internet.
What makes Spotify popular is that you can access the content, without any subscription fees. With more than 100 million tracks to choose from, you will be spoilt for choice. Spotify uses cache to stream the songs you hear the most, thus reducing the use of the internet and improving the playback speed.
You can also share your favorite music with your friends as well. Discussing the tricks and features of Spotify deserves an entire article on its own. However, just when everything seems to be going smoothly, you might bump into an error.
There exists Spotify failure in the form of error codes that really bothersome enjoying peace of mind. Yes, these errors might occur frequently as well. Hence, in this article, we will be looking at the different ways to fix Spotify error codes so that you don't need to run to and from.
Causes of Spotify Error & Troubleshooting
We cannot specify an exact reason why errors occur on Spotify. However, there is a great possibility that the different versions of the app across multiple devices might be the source of some of the problems.
Some of the errors occur much more frequently than others. Some of the common troubleshooting tips include restarting your device, reinstalling Spotify, and checking your internet connection in case of buffering and streaming problems.
Also, if you experience the same error on different devices, then the problem is likely with your account, and you might need to contact Spotify. Unlike Netflix errors, the errors you can find on Spotify can be counted with your fingers.
We will tackle three of the most commonly found Spotify error codes and provide you with different solutions to get rid of them. So, let's go.
Spotify Error Codes & Solution
1. Spotify Error Code 3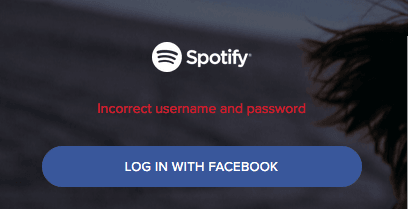 Error:
The username or password is incorrect.
This is the most strange Spotify error that the user can't even smell whether it's an error or not. This is really annoying when one cannot log in even after entering the correct credentials. If you are also facing the same Spotify login error, there's no doubt that it is Spotify error code 3.
Here are a few solutions for troubleshooting this error:
Solution 1: Try username instead of email during log-in
This single tweak has solved many users' problems. If you are wondering what your username is, it is actually the first section of your email address. If you sign in using Facebook, the process is slightly more lengthy.
Step 1: First, open your browser and log in to Spotify. Or, open this link while you are still logged in.
Step 2: Now, many tabs will be listed. Choose the Account Overview tab and in the profile section, your email and username will be listed. Take note of your Spotify username and login.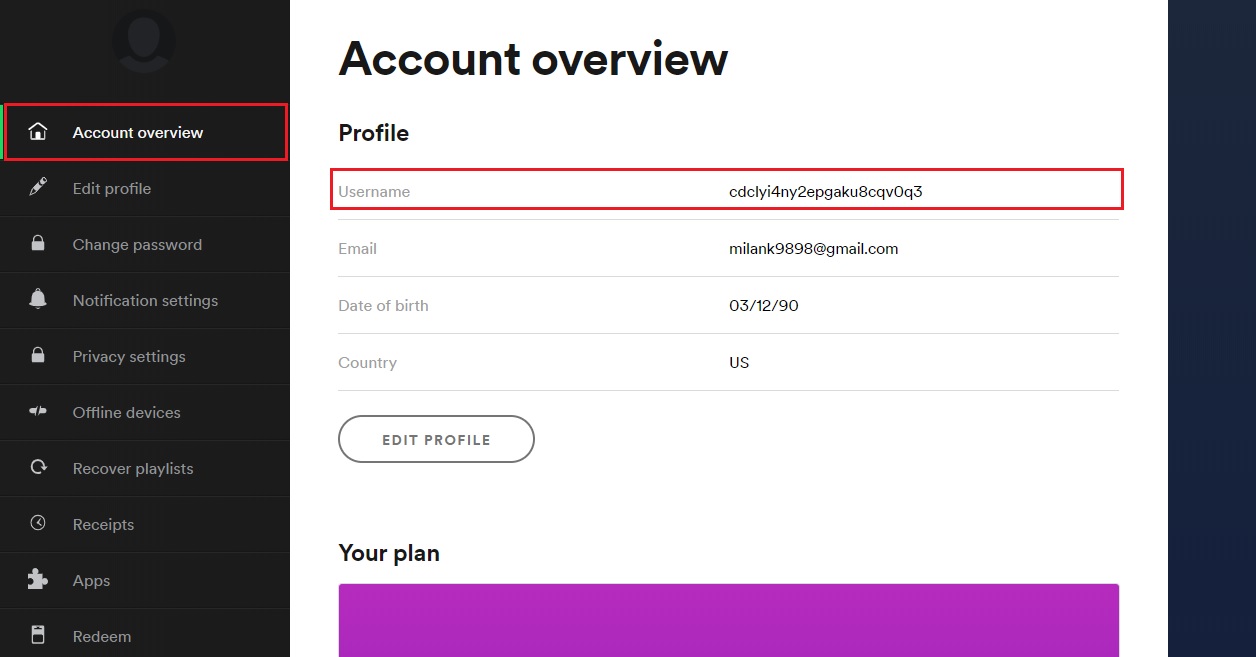 Solution 2: Reset/Change your password
Step 1: Open Spotify on your device.
Step 2: From your home screen open the account section.
Step 3: Type in your username and open the My Account section.
Step 4: The next step is to reset your password.
Step 5: For this, go to the Edit Profile section.
Step 6: Here, you can reset your password.
You can reset your password by simply going to the "Forget your password?" section.
Solution 3: Use the official Spotify app
Millions of users are using cracked and pirated version Spotify, to avoid paying for the premium version. However, if your version is detected being a pirated one, it will lead to errors.
Therefore, you should first uninstall the version of Spotify on your device and download the latest version from the official site or from the Google Play Store. You can also download authentic applications for Android from Browsercam.
Solution 4: Removing VPN
We would advise you not to use a VPN with Spotify. VPNs cause many problems with this software,  and you should manually uninstall the VPN along with its drivers. Go to the Control Panel and remove the VPN software.
The same stands for the mobile version as well. Many users have reported this as a working method to fix Spotify error code 3.
2. Spotify Error Code 4
Error:
No internet connection detected. Spotify will automatically try to reconnect when it detects an internet connection.
This error pops up when Spotify is not able to access the internet. Reasons include antivirus software which might be denying access to Spotify or improper internet connection settings. Modified or incorrect internet settings may be the cause of the issue.
Solution 1: Place an antivirus exception
Step 1: Open your antivirus software from the start menu.
Step 2: Different antivirus software has different layouts. You need to go to the exceptions windows.
For some of the popular Antivirus software, you can locate them below.
Kaspersky Internet Security: Home >> Settings >> Additional >> Threats and Exclusions >> Exclusions >> Specify Trusted Applications >> Add.
AVG: Home >> Settings >> Components >> Web Shield >> Exceptions.
Avast: Home >> Settings >> General >> Exclusions.
Step 3: You need to include Spotify in the list of exceptions. For that, you need to click Open and navigate to the file location. That's it!
If the problem still exists, proceed to the next promising solution for Spotify error code 4.
Solution 2: Changing the DNS settings
Step 1: Press the Windows and R keys simultaneously. Immediately, a dialogue box appears where you need to type "ncpa.cpl" and click OK.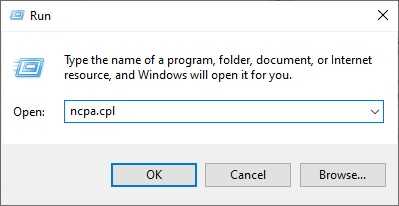 Step 2: The same step can be done in a different way. Open the Control Panel and select the Network and Sharing Center option.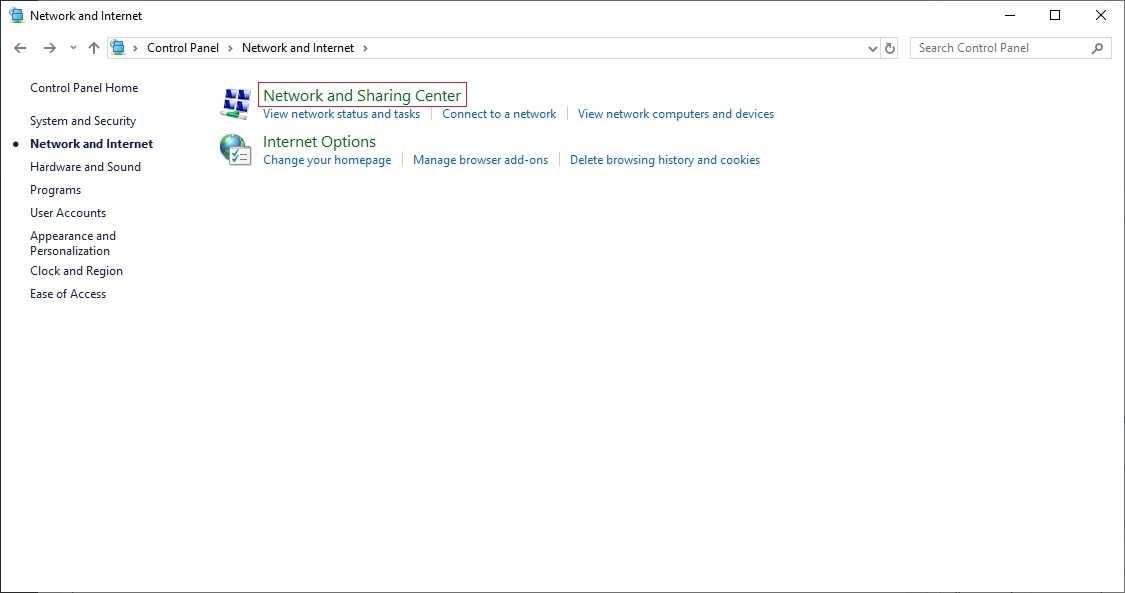 Step 3: Now, click on the Change adapter settings from the left menu items.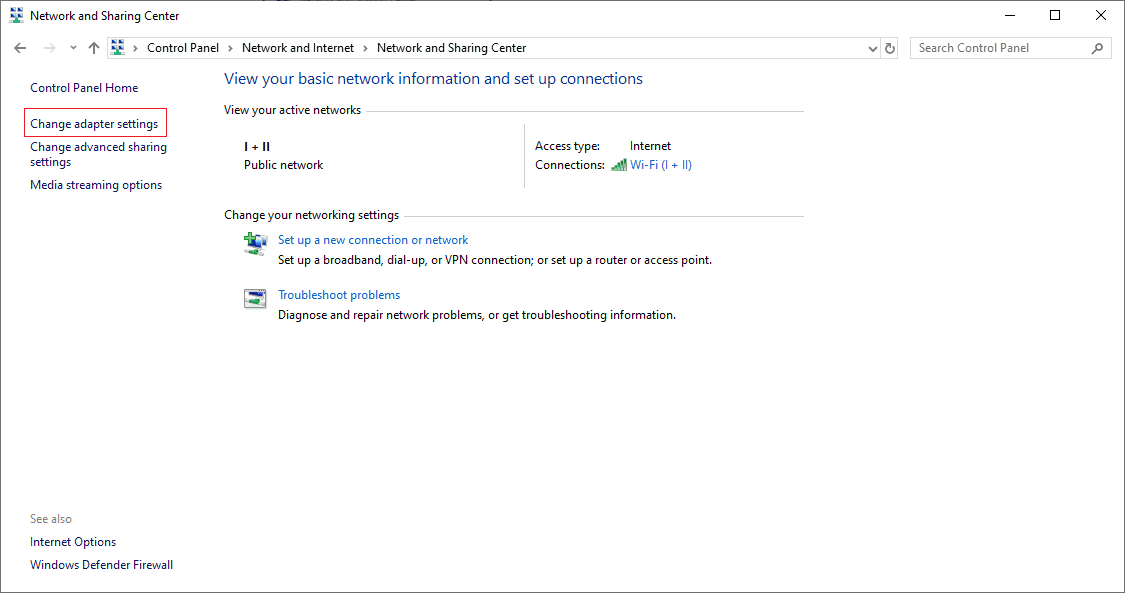 Step 4: Double-click on your network adaptor and choose the Properties option.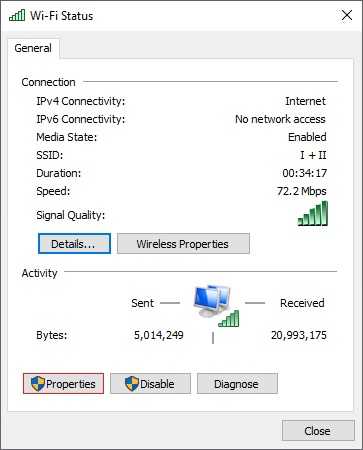 Step 5: Find the Internet Protocol Version 4 (TCP/IPv4) and choose it and click Properties.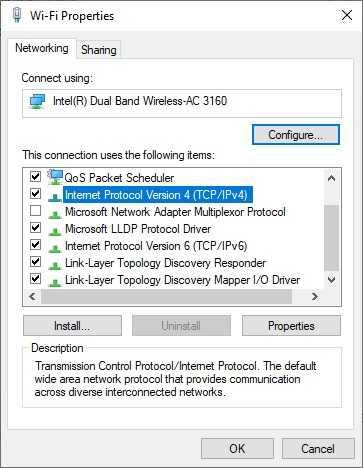 Step 6: In the General tab, tick the "Use the following DNS server addresses" option.
Step 7: Modify the Preferred DNS server to 8.8.8.8 and the Alternate DNS server to be 8.8.4.4.
Step 8: Check the "Validate settings upon exit" option and click the OK button.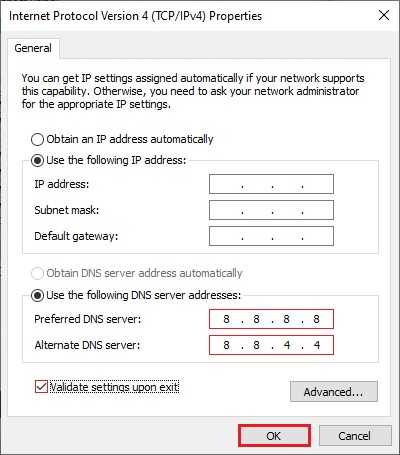 Solution 3: Change the firewall settings
Step 1: Click the Shield icon in the taskbar to open Windows Security.

Step 2: Choose the Firewall & network protection option and then click Allow an app through firewall.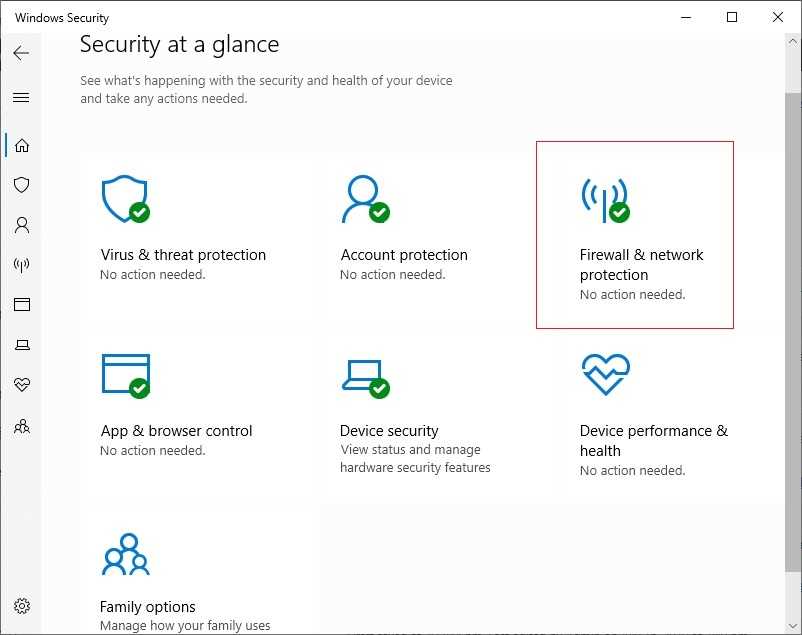 Step 3: Choose the Change settings option and find Spotify.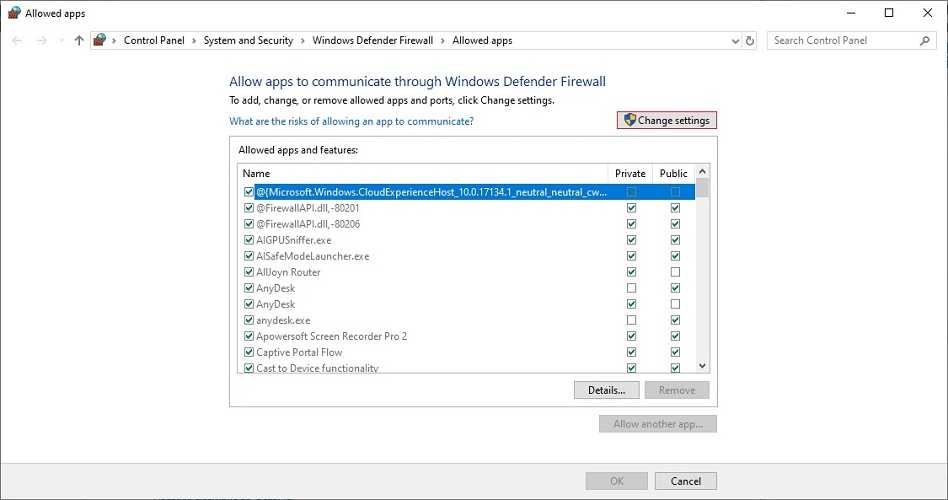 Step 4: Click OK to save the modifications made.
3. Spotify Error Code 17
Error: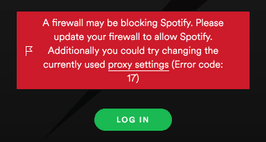 A firewall may be blocking Spotify. Please update your firewall to allow Spotify. Additionally, you could try changing the currently used proxy settings (Error Code: 17)
This error has been there for ages. When it pops up you get a message as stated above. This also might lead to your device freezing for a few seconds. If you are on Windows, you might find everything running slow and sluggish.
The possible reasons for this error include corrupt files or improper installation of Spotify. Any changes in the Windows registry or alteration in the Spotify software due to updating or a new installation might cause this problem.
Virus infection that might have accidentally corrupted your Spotify files can also lead to this. Lastly, if you have accidentally deleted any related files, it might also have contributed to this problem.
Solution 1: Run Spotify in compatibility mode
Step 1: Download Spotify installation file depending upon your OS.
Step 2: Now, right-click on the file and choose properties.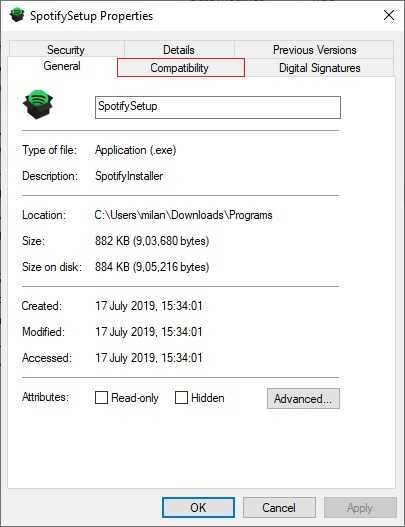 Step 3: In the compatibility tab, tick the box 'Run this program in compatibility mode' and select Windows XP.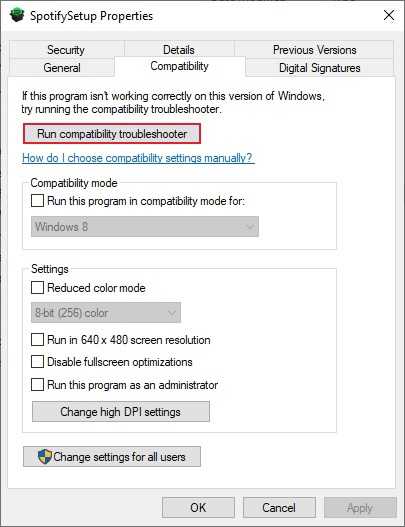 Step 4: Click Apply the changes and start the installer.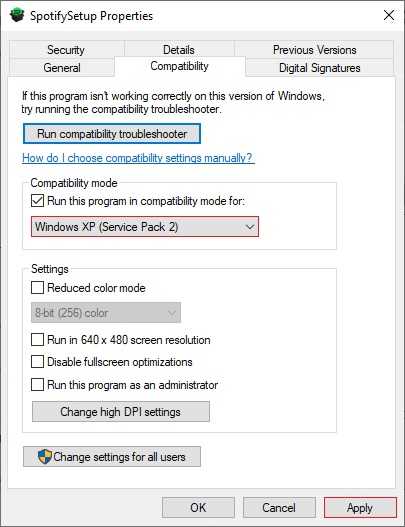 Step 5: In case, this does not work, try again using Safe Mode.
Solution 2: Disconnect VPN/Proxy
Sometimes the use of Proxy and VPN software may cause such problems. This is the most common troubleshooting if you're using such streaming services on a VPN or a proxy server.
Step 1: Open Spotify(PC version) and choose the settings options.
Step 2: Confirm that no proxy is selected and from the dropdown menu choose the 'No Proxy' option.

Step 3: Close the Spotify window and try signing in again.
Solution 3: Change the residential country
When you visit another country, accessibility problems may occur. Such errors may arise as a consequence. In contrast, changing your own residential country may solve Spotify error code 17 as your country's server might be having an issue.
Step 1: Open the official Spotify website.
Step 2: You need to log in to your account by clicking on the 'Login' option at the top right corner.
Step 3: From the Profile option, choose Accounts.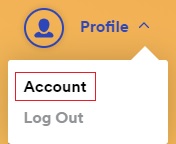 Step 4: You can find the Account Overview option. Click the 'Edit Profile' option.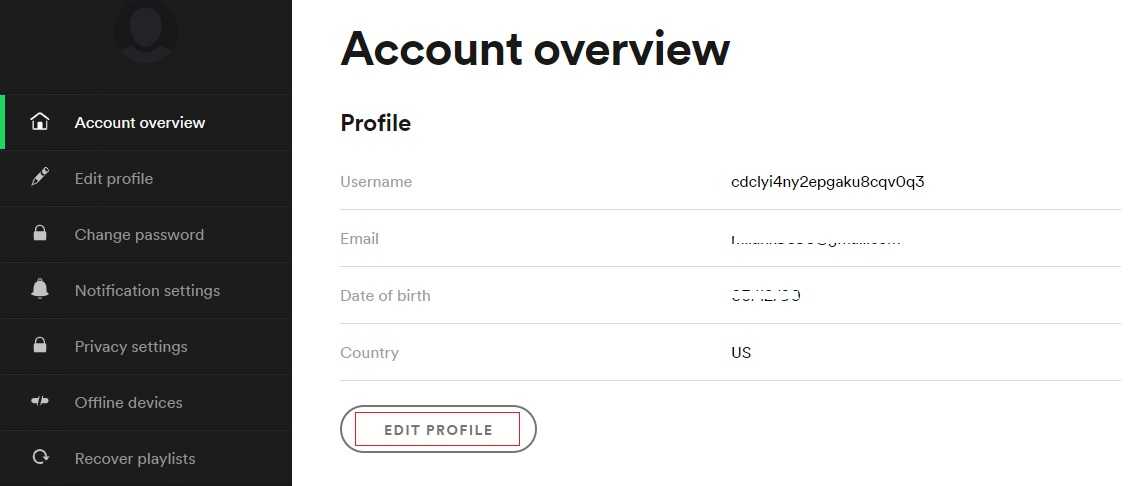 Step 5: You can spot an option to change your country. Choose the Country.
Step 6: Click the Save Profile option.
Step 7: Now restart the application and log in again.
Solution 4: Troubleshoot Spotify error code 17
This is a slightly more complicated and troublesome method. Only proceed if the problem persists. You need to repair the Windows registries associated with Spotify.
Step 1: Type 'regedit' in the search box. Now choose the key you want to back up (Spotify). Choose the Export option and select the folder where you want to save the backed-up file. Tick the 'Selected Branch' option and click Save. Thus you have successfully created a backup for the key. Now use a registry cleaner like CCleaner and you can clear the issues related to the registries.
Step 2: Perform a full antivirus scan of your PC using Windows Defender. Malware can damage installation files.
Step 3: Remove all the junk and temporary files created by your PC. Press Windows + R and type "temp" and "%%temp%%" respectively and hit Enter. Delete all files found upon search. This can significantly speed up your computer and remove any errors.
Step 4: Ensure that your device drivers are updated to the latest version. Instead of using third-party software to do so, directly search Windows Update > Check for updates. Tap on Download and it will update your drivers along with Defender.
Step 5: In case you have made any major changes to your system, use the Windows system restore option. This can avoid a lot of the troubleshooting steps.
Step 6: If the error still persists, uninstall and reinstall the program.
Step 7: To check whether any files are corrupted, run the Windows system file checker. To do so simply type "sfc /scannow" in the command prompt and hit ENTER.
Step 8: The final step is to perform a clean installation of Windows. You can format your system drive using fresh OS and you won't find Spotify error code 17.
Wrapping up,
Here we are at the edge of leaving you. This was another informative article regarding popular Spotify error codes that act as barriers while listening to our favorite songs.
Anyway, we have provided you with the causes of errors and different solutions on how to tackle the most common Spotify errors. If they are still interrupting you, feel free to list your queries in the comment section.