If you notice that your PC is experiencing significantly slow performance, various factors could be contributing to it. One particular application known to cause a substantial decrease in performance, around 70 percent, is the digital TV Tuner device registration application.
While there are no security concerns, it has been confirmed by various antivirus programs that the app can noticeably slow down your PC. This effect is especially prominent in low-spec computers. The issue has been observed across multiple Windows versions, including 7, 8, 10, and 11.
Nobody wants to work on a slow PC or laptop, and the cause we are addressing in this article might be the culprit responsible for it. Therefore, in this article, we will provide you with a comprehensive guide to resolving this error once and for all.
What is Digital TV Tuner Device Application?
So, what exactly is this application? To begin with, it is a scheduled task and a part of the Windows Media Center. Its primary function is to enable you to watch paid Digital TV channels from your computer, making it a beneficial component.
The key process of this application is ehPrivJob.exe, which allows you to scan for digital cable tuners connected to your computer. The abbreviation 'eh' stands for eHome in this context. However, it's important to note that this application mainly impacts the booting time and can also slow down overall computer performance.
Regarding security, this application does not pose a threat, addressing the obvious question you might have in mind.
How does it slow down a PC/laptop?
All installed software stores data in the system registry, and sometimes these apps may create invalid entries that can impact your system's performance. When you open the Media Centre, it automatically initiates the digital TV Tuner device registration application, which you can also verify in the task manager.
If you are using a Hexa-core processor with a substantial amount of RAM, you might not experience significant effects. However, if you are on a quad-core or lower-tier processor, you will likely encounter a drop in performance. This effect can become even more pronounced when running multiple processes simultaneously.
Fix Digital TV Tuner Device Application
Fixing this application doesn't necessarily mean removing it from your machine. There are several methods available to address the computer's performance issues caused by this application. We recommend trying them out one by one to determine if the performance improves.
Method 1: Switch off Windows features
Launch the Control Panel by pressing the Windows key or tapping on the Start button and then type Control Panel. Press Enter once it appears.
In your Control Panel, search for Programs and Features option and select it.
You can also launch your Run dialog box by holding down the Windows key + R at the same time. Once the dialog box pops up, type appwiz.cpl then tap OK or hit the Enter button.
Tap on the Turn Windows feature on or off option.
Move down and search for Media Features then hit the + sign to expand it.
Search for Windows Media Center then deselect the box next to it.
Hit OK to apply the changes made.
Reboot your computer now.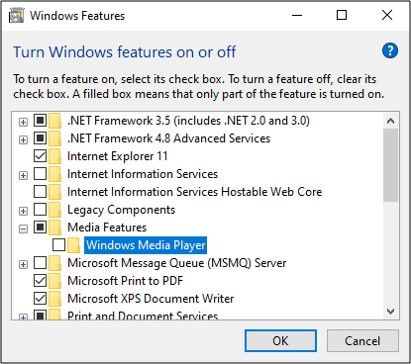 Method 2: Use the resource monitor
If the previously mentioned method didn't yield the desired results, give this one a try.
Simultaneously hold Ctrl + Shift + Esc buttons together to open the Task Manager.
Press Windows key + R to open the Run dialog box. Now, type resmon and hit the Enter key.
Go to the Performance tab inside the Task Manager and tap on the Open Resource Monitor located at the bottom.
Now you should take a look at the CPU, Memory, and Disk sections.
Next, search for the ehprivjob.exe process and stop it.
Once you locate it, simply right-click on it then select the End Process option.
Moreover, you can also close down other processes,  if you think these are eating your memory.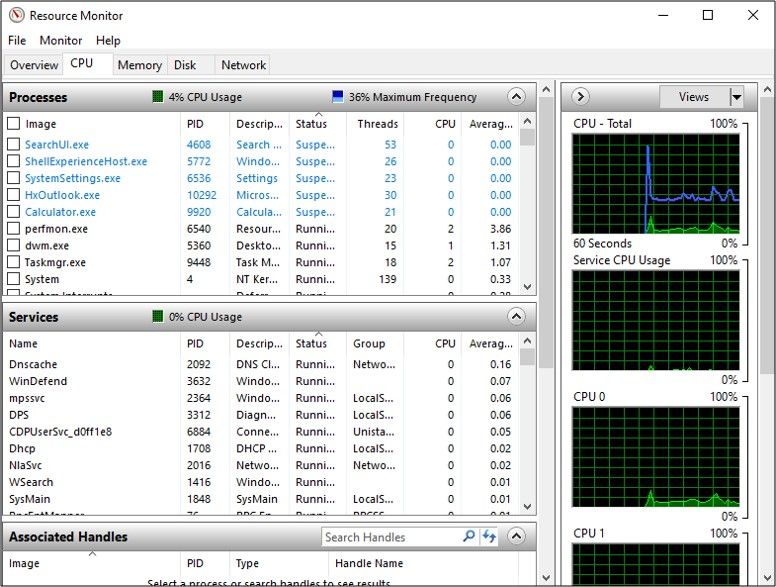 Method 3: Uninstall the app
This method is a foolproof way to resolve the digital TV Tuner device registration application issue once and for all.
Launch Control Panel.
Tap on Programs and Features inside the control panel.
From the list of installed programs, search for your digital TV tuner and select it.
From the top portion of the window, tap on the Uninstall button.
Now go through the uninstallation wizard and wait for the process to finish.
For the next step, go to your Registry Editor by holding down Windows key + R. Then enter regedit in the Run dialog box.
In the Registry Editor window, move to this address (HKEY_LOCAL_MACHINE\Software\) and search for the folder containing your digital tuner and then remove it.
After that, head over to this address and remove any entries (HKEY_LOCAL_MACHINE\Software\Microsoft\Windows\CurrentVersion\Run\eg ui)
After you are done, Restart your pc.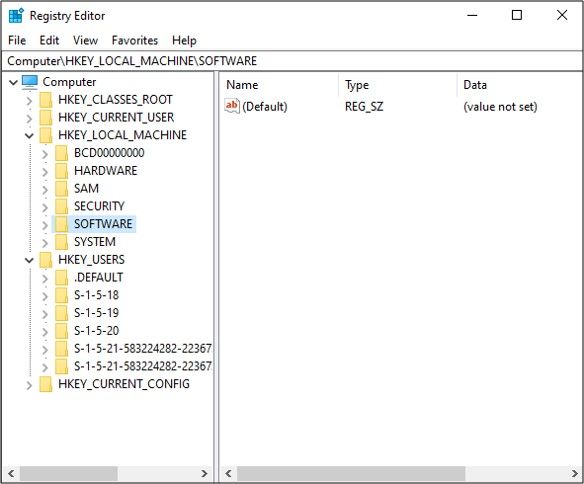 Method 4: Disable scheduled task
Launch the Task Scheduler by holding down the Windows key or click the Start button and then choose the Task Scheduler option as it appears.
From the Task Scheduler's left window, tap on the arrow beside the Task Scheduler Library > Microsoft > Windows.
Now, search for the folder where the ehdrminit is situated, and then right-click and disable it.
Wrapping up,
To sum it up, if you are encountering slow performance on your computer, it's worth checking the status of the digital TV Tuner device registration application. While it is not a security threat, removing it can certainly improve your system's performance to some extent. If you have any questions or concerns regarding this topic, feel free to ask in the comment section below.