The CPU usage of a computer is influenced by the tasks being executed by the processors. Running multiple programs simultaneously can lead to high CPU usage, burdening the CPU with numerous tasks at once. Certain applications like TiWorker.exe or the digital TV Tuner device registration application have been identified as potential culprits that can slow down your PC.
The most frustrating consequence is the sluggish and lagging movement of the cursor, which becomes evident even when opening applications, and sometimes they may unexpectedly close. An even more concerning issue is the overheating of your system, which can have long-term negative effects on its overall well-being.
As mentioned earlier, there are several factors that can lead to high CPU usage. This article specifically focuses on addressing the issue caused by tiworker.exe. Before we delve into the solutions, let's take a closer look at what exactly this .exe file is all about.
What is TiWorker.exe?
Occasionally, when you access the task manager to investigate high CPU usage, you might come across a process named TiWorker.exe. This process is also known as Windows Module Installer Worker and is associated with Windows Update.
The '.exe' part means that it is an executable file. Simply put, it means that it is a file that performs several operations on a computer. TiWorker.exe's parent process is TrustedInstaller.exe and both of them are located in "C:\Windows\servicing".
How TiWorker works? When does it cause trouble?
TiWorker.exe is responsible for managing the installation and downloading of system updates and other related tasks that occur periodically. Its primary role involves efficiently handling system resources in the background during the process of downloading or installing updates for the operating system.
Windows automatically downloads and installs system updates through Windows Update, which can occasionally cause TiWorker.exe to lead to spikes in CPU usage. A slight slowdown in the system during this process is quite normal. However, if you experience frequent and consistent system slowdowns caused by TiWorker.exe, it may indicate a potential issue that needs attention.
How to fix high CPU by TiWorker.exe
The cause of the issue could originate from Windows updates or potentially faulty files or drivers within the system. Regardless of the reason, there are effective troubleshooting fixes available to resolve the problem.
Solution 1: Install all available updates
To address TiWorker.exe's high CPU usage and minimize unnecessary background resource consumption, it is essential to install all available updates on your system.
Just follow the steps mentioned below:
Click the Windows icon to open the Start Menu.
From the Start menu select the icon for Settings.
When the Settings window opens, choose the Update & Security option.
You will see a Check for updates option, choose it.
Now download and install any available updates.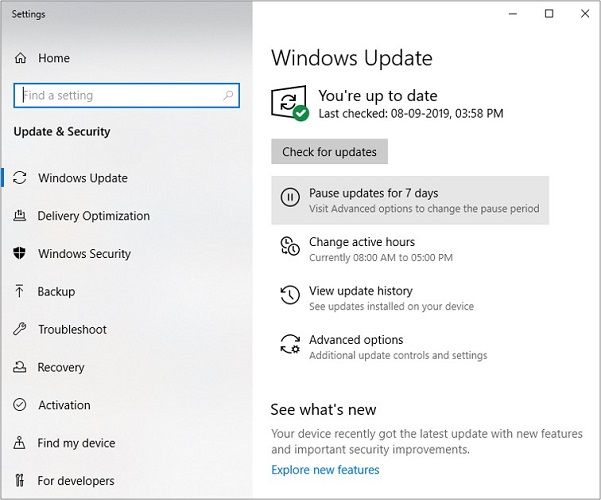 Solution 2: Run Windows Update troubleshooter
Troubleshooters are compact programs designed to diagnose and resolve device issues. When you encounter problems, you can rely on the Windows Update Troubleshooter to help you identify and resolve issues related to Windows Update.
Follow these steps:
Simultaneously press the Windows and R on the keyboard. This will cause a Run dialogue box to open.
There will be a space provided in this dialogue box beside Open. Type in control and choose the option OK.
Browse through the control panel items and then choose the Troubleshooting icon.
You will see several panes including named System and Security. Click on the Windows Update option under it.
A window will open with stepwise instructions to perform Windows Update troubleshooting.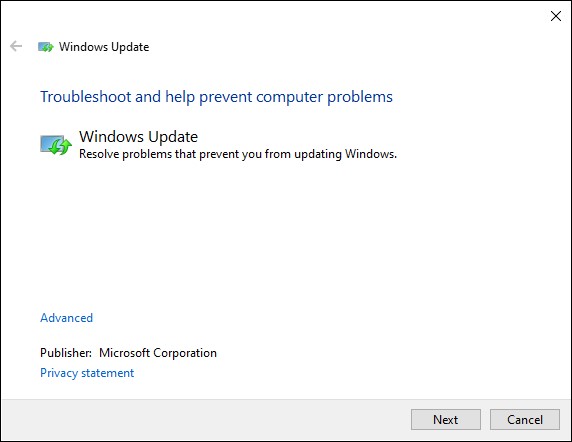 Solution 3: Restart Windows Update service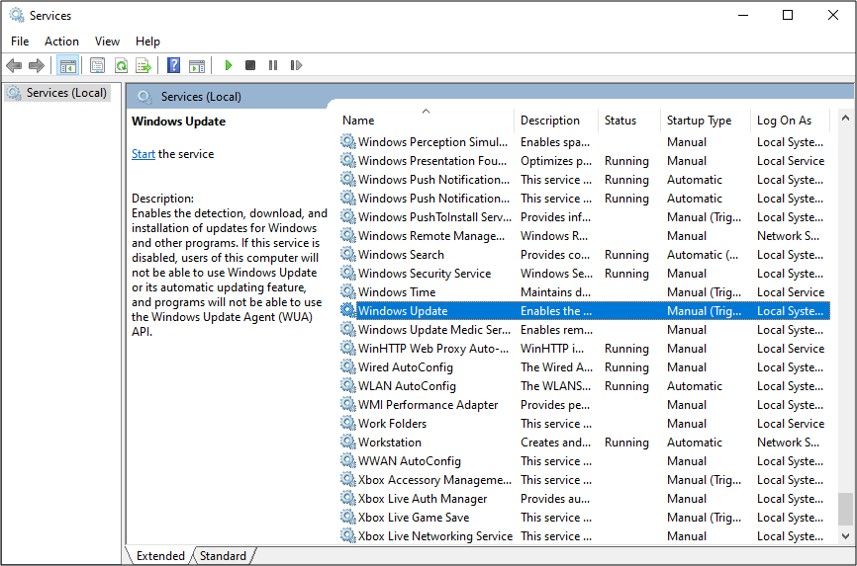 If you encounter issues with Windows Update, a simple solution is to restart the Windows Update service. This action will reset Windows Update, and things should return to normal afterward.
Here is the stepwise guide:
Just like before, simultaneously press Win and R keys. This will open the Run dialogue box.
Type in "services.msc" and proceed to choose the OK option.
Browse through the list that appears and choose Windows Update. Now from the options from the left, choose Restart.
Solution 4: Clear Windows Update files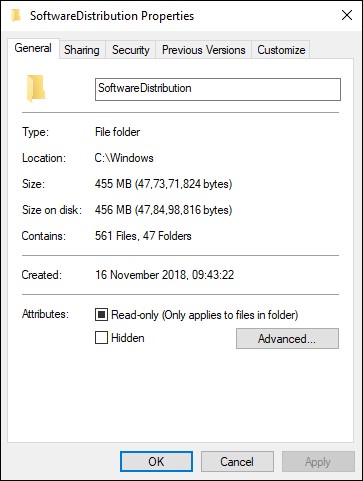 This is much like clearing the cache. Downloaded files are stored in a folder called Software Distribution. Some of the files might be corrupted and clearing them will likely resolve the issue.
You can accomplish it through these steps:
Press Win and R keys together. This will open the Run dialogue box.
Type in "services.msc" and then choose the OK option.
Browse for Windows Update service. Choose Stop option from the left side this time around.
Use the File Explorer to get to C:\Windows.
Look for Software Distribution and delete it.
Restart your computer. A new SoftwareDistribution file will be created the next time you look for updates.
Solution 5: Run SFC scan
There might be corrupted files that can trick TiWorker.exe Windows 10 to use more resources than necessary. SFC Scan or the System File Checker can be used to detect such problems.
Here's how:
A dropdown list will appear on right-clicking the Windows logo on the taskbar. Choose Command Prompt (Admin) or Windows PowerShell (Admin) depending on your version of Windows 10.
Type in "sfc /scannow" in the Command Prompt or PowerShell and press the Enter button.
Let the scan complete.
Reboot your computer.

Solution 6: Using the DISM tool
Whenever you encounter any problems with Windows updates, you can always depend on the DISM tool. DISM stands for Deployment Image Servicing and Management, and it is an effective solution for addressing issues related to Windows updates.
Use these steps:
A dropdown list will appear on right-clicking the Windows logo on the taskbar. Choose Command Prompt (Admin) or Windows PowerShell (Admin) depending on your version of Windows 10.
Type in "dism.exe/online/cleanup-image/restorehealth" in the Command Prompt or PowerShell and press the Enter button.
The process will take some time to complete.
Once it is done Reboot your computer.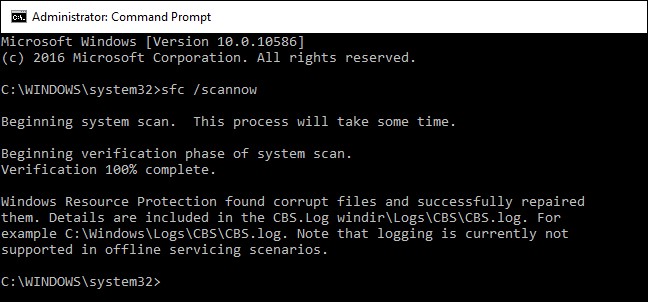 Solution 7: Update drivers to fix tiworker.exe
Drivers are essential files that facilitate communication between hardware devices in your system. If you have faulty or incompatible drivers, it can lead to TiWorker.exe causing high CPU usage. To resolve this problem, updating your drivers is a simple and effective solution.
Numerous driver update software tools are available on the internet for this purpose, but it is crucial to use a reputable and reliable option to ensure a safe update process.
Wrapping up,
A lot of factors can contribute to high CPU usage, and TiWorker.exe is one such factor that we've discussed in this article. We explored the situations in which it can cause problems and offered several solutions to address the issue effectively.