Losing photos you've captured is a terrible feeling anyway. It may happen due to accidental deletion, memory formatting or data corruption. Moreover, memory cards used in most cameras or smartphones are prone to data loss.
Fortunately, there is a great number of picture recovery software available on the Internet even for free. The following tools can help you retrieve deleted photos effortlessly. In fact, when you delete any pictures from your digital storage device, the link going to the picture is removed, but the actual data still remains. The recovery apps can retrieve deleted photos unless they have been replaced by new.
The photo recovery tools scan memory cards or any other digital storage devices for digital footprints of your deleted photos. Note, If the picture is overwritten with another, it's hardly possible to restore it.
In our today's article, you can find some image recovery software that can recover data from SD cards, hard drives, or USB flash drives.
Best Free Tools for Deleted Photo Recovery
Disk Drill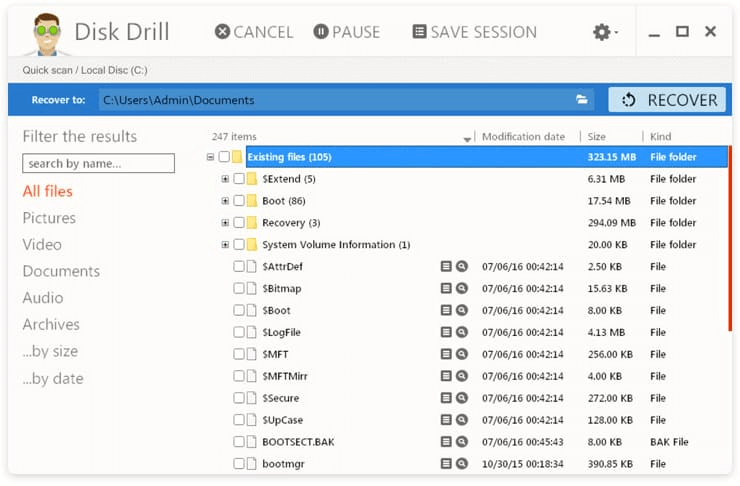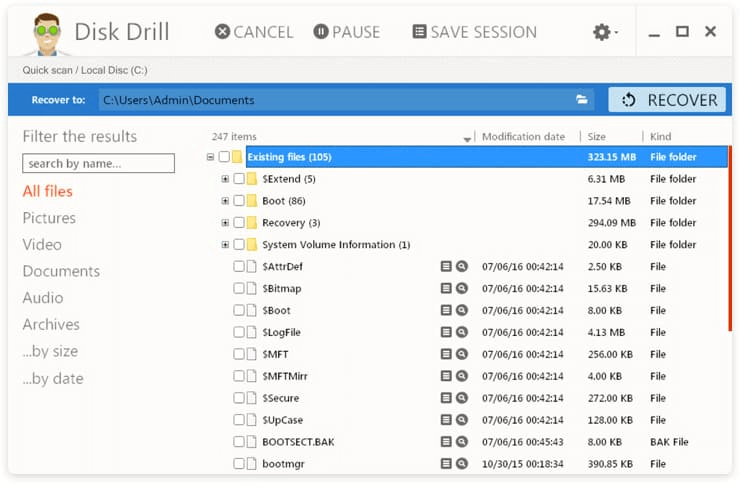 Disk Drill is free photo recovery software that can scan your storage and find all deleted files and folders which haven't been overwritten yet.
Disk Drill supports a wide range of file formats not to mention pictures, music, movies, documents, etc. There is hardly a case when Disk Drill cannot restore a file. With it powerful recovery algorithm, the app can restore files from corrupted or damaged storage devices.
To speed up the recently deleted photo recovery, you can specify a location for Disk Drill. As a rule, it doesn't take long to find and restore files. The app offers free 500MB data recovery. In case, you have more files to recover, you can always upgrade to PRO at a moderate price.
Undelete 360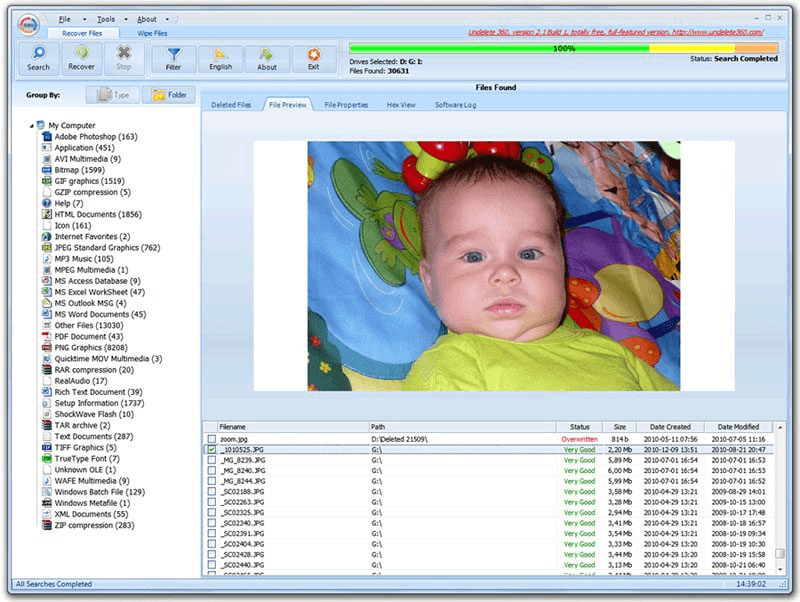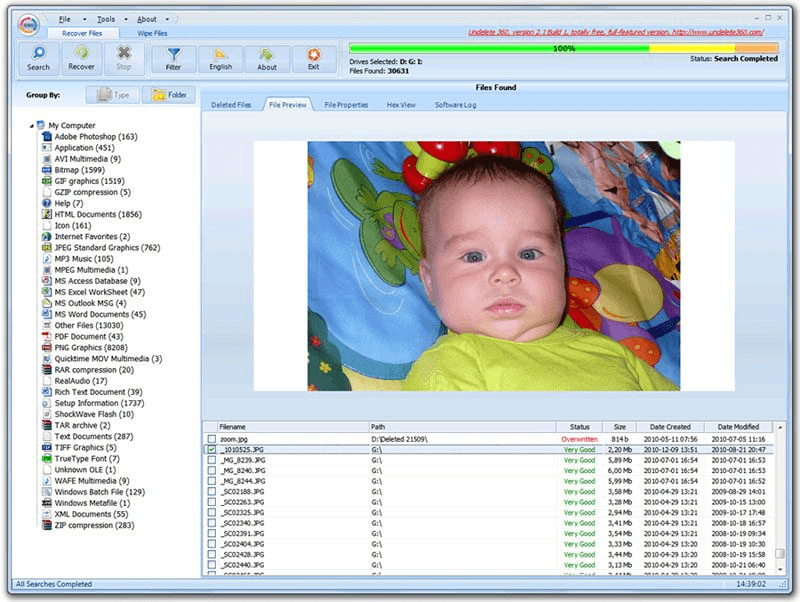 Undelete 360 is powerful freeware that can help you find and restore deleted photos from internal and external hard drives, memory cards, USB flash drives, etc.
Undelete 360 can recover files from the recycle bin. Moreover, if the files have been deleted due to a virus attack, software or hardware error, or system shutdown, the app can bring your deleted files back in a few minutes.
Note, Undelete 360 doesn't guarantee that all deleted files will be recovered. In case there are some files that cannot be recovered, Wipe Files can delete them to empty some space for new files.
Free Any Photo Recovery (FAPR)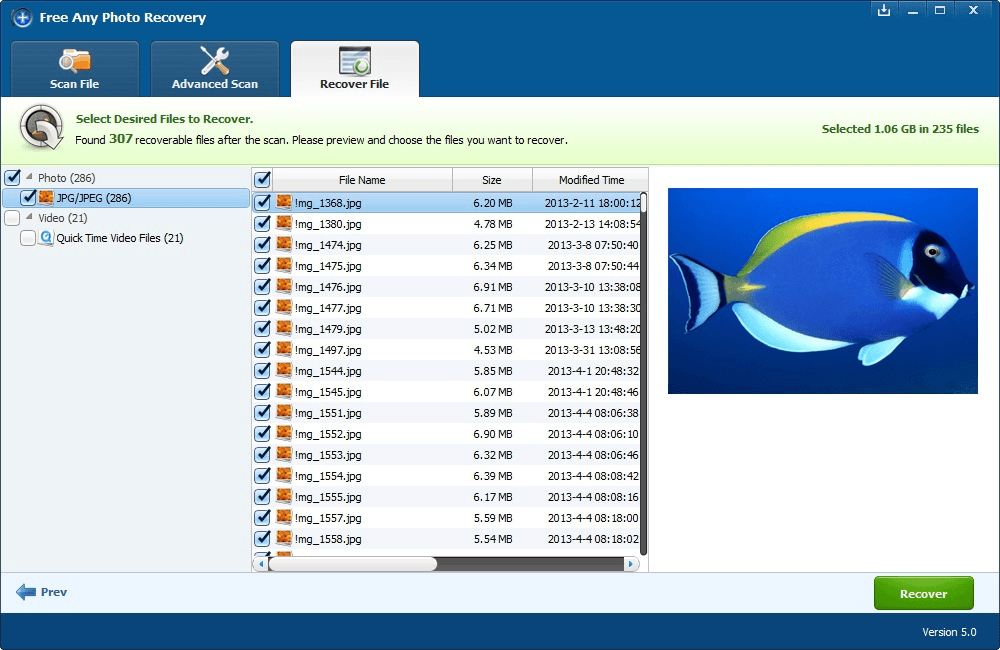 FAPR is a free tool to recover deleted photos, videos, and music from your computer or USB devices. The app supports a wide range of storage media including SD cards, Sony memory cards, MMC cards, Zip Disks, Secure Digital Cards, Mini Disks, and Hard Disks.
FAPR features a powerful scanning mode that can detect and restore deleted files easily. The app allows previewing photos and videos before their recovery.
Here is the list identifying the best photo recovery software for Windows PC – 7DataRecovery.com. Just choose one and recover all your deleted photos as well as lost files with ease.
If you have any query then comment below. We will try to solve it as soon as possible.