Are you a Student? Don't be sad the Tech World is always with students and day to day updated technology. Because everyone is known what is student give efforts to the career of them. if You are college students or school student you must grab this. For developing technology, coding, creating or more.For student purpose, I created post for free developer tools for students.You must grab student pack for your knowledge.So, must grab today this  all student for developing technologies. If You are interested in technologies and more.Must Grab it Before you complete your graduation or Master.You are planning for hosting your final year project if you are a student then you will get your own server as a student. you don't need to buy any hosting for your project.
Best Free Developer Tools For Students:
GitHub Student Developer Pack:
What is GitHub Students Developer Pack?
There's no substitute for hands-on experience, but for most students, real world tools can be cost prohibitive. That's why we created the GitHub Student Developer Pack with some of our partners and friends: to give students free access to the best developer tools in one place so they can learn by doing. Source By GitHub.

What Will You Get With GitHub Student Developer Pack?
More than 100,000 students have already taken advantage of free access to GitHub, collectively pushing code more than 50,000 times per day. With the GitHub Student Developer Pack, students now have free access to an entire suite of useful developer tools, including:
Atom — atom.io
A hackable text editor for the 21st Century
Open Source by GitHub, free for everyone
Bitnami — bitnami.com
Install cloud applications in a single click
Business 3 plan (normally $49/month) for one year
Crowdflower — crowdflower.com
Crowdsourcing and data enrichment platform
Access to the Crowdflower platform (normally $2,500/month) and $50 in worker credit
DigitalOcean — digitalocean.com
Simple cloud hosting, built for developers
$100 in platform credit for new users
DNSimple — dnsimple.com
Simple DNS management with one-click services and a robust API
Bronze hosted DNS plan (normally $3/month) for two years
GitHub — github.com
Powerful collaboration, code review, and code management
Micro account (normally $7/month) with five private repositories while you're a student
HackHands — hackhands.com
Live programming help available 24/7
$25 in platform credit
Namecheap — namecheap.com
Domain name registration and SSL certificates
One year free domain name registration on the .me TLD (normally 8.99/year) and one year free SSL certificate (normally $9/year)
Orchestrate — orchestrate.io
Database API that includes search, time-series events, geolocation and graph queries
Developer account (normally $49/month) while you're a student
Screenhero — screenhero.com
Screen sharing for collaboration in teams
Individual account (normally $9.99/month) while you're a student
SendGrid — sendgrid.com
Email infrastructure as a service
Student plan (normally $4.95/month) for one year
Stripe — stripe.com
The Web and mobile payments built for developers
Waived transaction fees on first $1,000 in revenue processed
Travis CI — travis-ci.com
Continuous integration platform for open source and private projects
Private builds (normally $69/month) while you're a student
Unreal Engine — unrealengine.com
A complete suite of game development tools made by game developers, for game developers
Unreal Engine (normally $19/month) while you're a student
What will You Need For This Pack?
If you're a student aged 13+ and enrolled in the degree or diploma-granting course of study, the GitHub Student Developer Pack is for you. All you need is a one of the following:
School-issued email address
Valid student identification card
Other official proof of enrollment (enrollment letter, transcript, etc)
How to Get This Pack?
If you're already using GitHub with a student account, you've automatically been given access to the developer pack. You can access all the offers at https://education.github.com/pack.
or If You will not have Account Of GitHub Send Your Request By Click Here.
I also Get This Pack When I send My Collage Identification Card. You can Also Grab It. It will accept by within 1  days or some hours.
Proof: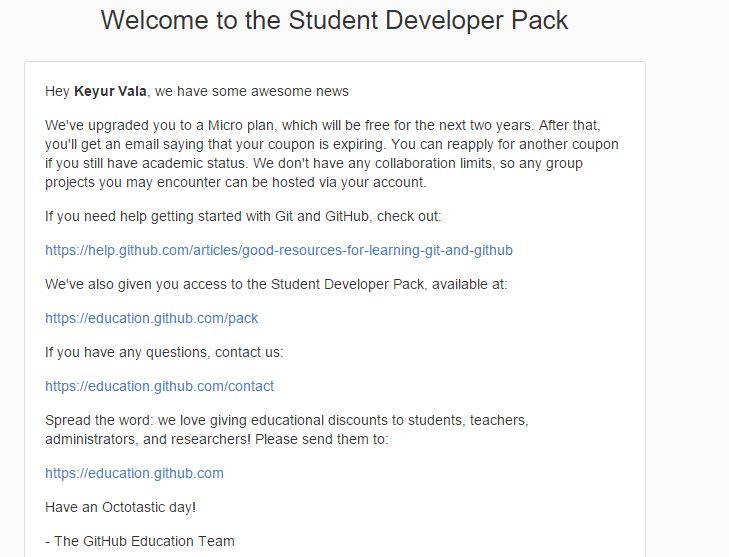 For More Visit GitHub Student Pack Official Site By Click Here.
Microsoft Student Offers:
Microsoft Office Free For Student:

In this Students Offers Microsoft is not back. Microsoft giving all students to Microsoft Office for all Students. This offer is not only for students Microsoft also gives this offers for Teachers & School. So, Grab it Today by sending your email of school or education organization. You can also get 1TB One Drive storage with Office 365.
What you will get Inside This Pack?
All students get online versions of Word, PowerPoint, Excel, and OneNote. Some schools allow students to install the full Office applications on up to 5 PCs or Macs for free. If your school provides this benefit, you'll see the Install Office button on your Office 365 home page.
For Getting Free, Microsoft Office Send Your Mail ID Here.
For More Visit Microsoft Official Site Here.
JetBrains Offer Free Developer Tools For Students:
Are you learning Java, PHP, Ruby, Python, JavaScript, Objective-C/.NET technologies?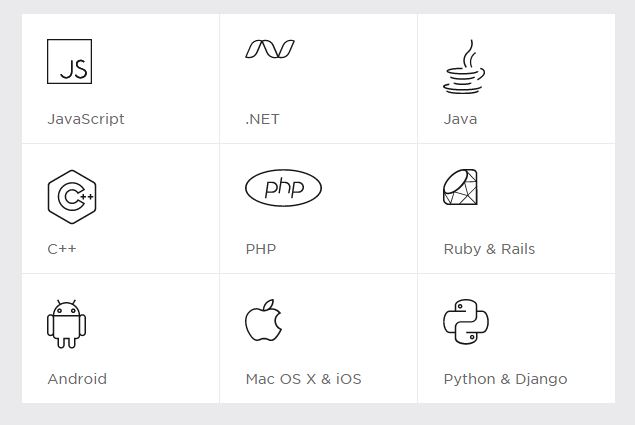 Or maybe you just plan to? Do it right from the start, with award-winning professional developer tools from JetBrains. And the best part: it's free of charge. source JetBrain.
Which Products You will Get From JetBrains?
ReSharper, ReSharper C++, dotCover, dotTrace and dotMemory bundled in one licenseIntelliJ IDEA Ultimate
A complete toolset for JVM-based web, mobile and enterprise development
What Will You Require for JetBrains Developer Tools If You are Student?
University Email Address [Start From .edu]
ISIC/ITIC Membership
Student Official Documents[Collage ID Card or Other Proof]
How to Send All to JetBrain?
For Sending Documents Or Get The JetBrains Tools You Need To Visit Here. Source JetBrains Official Site.
For Student Developer Tool It's Regularly Updated Here. See Here For More Student Tools Post. If You Have Any Query Regarding It, Just Comment Here We Will Help You Soon.