Every student in the world has several needs. Other than education fees, staying expenses where applicable and basics including clothing and study material, several newer requirements that can genuinely be defined as 'needs' have emerged. These include trendy smart-phones, own vehicle, laptop, entertainments, and shopping sprees. Students who do not have these things can face severe problems high school and college. Those who possess these things tend to look down upon have-nots.
Consequently, a teenage girl or boy may get shunned and feel lonely. Such a scenario has an adverse impact on a young mind: they can develop an inferiority complex and feel unwanted. Hence, these things can be defined as needs rather than mere wants.
Why Earn Online
While families do exert extra efforts to provide every need of studying children, other pressing financial needs prevent them from buying stuff that is expensive.
Staying woebegone does not help such students. Instead, they can easily earn money online to fulfill these needs. Working online holds many benefits for students. These include flexibility to work from home or hostel dorms. Online work can be done during hours when it suits students.
A lot of online jobs for students pay very attractive salaries. And they can be found easily on a part-time basis from any reputed recruitment portal.
There are several excellent ways for students to make money online. Here we look at some easy online jobs that offer good pay.
5 Best Ways to Earn Money Online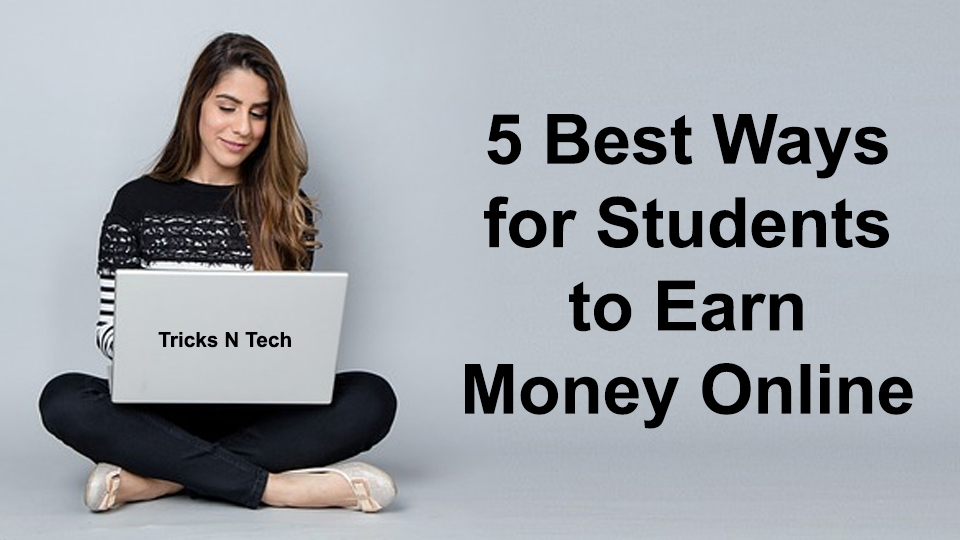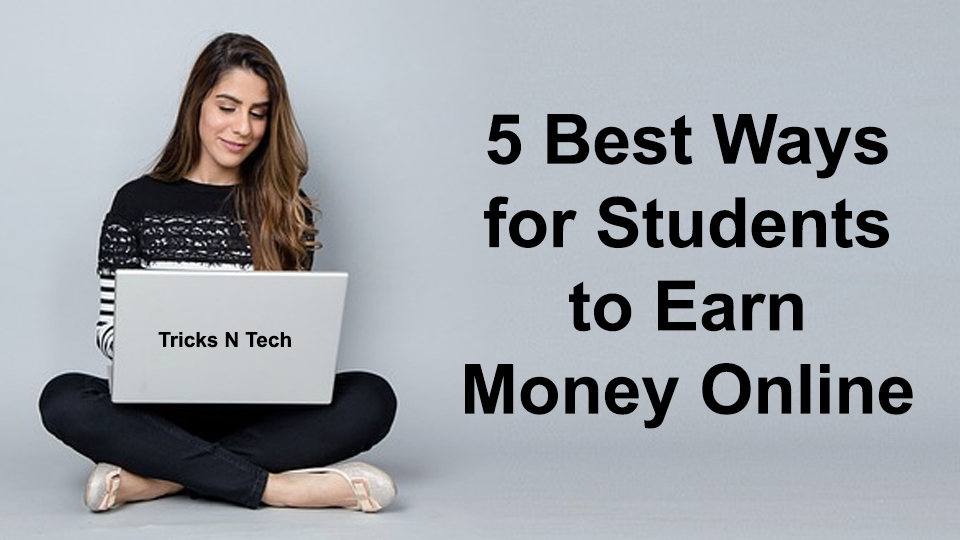 Majority of students will possess basic skills and not own resources like personal blog or website, video editing tools and other stuff required for specialized jobs.
Hence, we feature very easy jobs for students to earn money online. You can also check Things in India for more advanced online jobs.
Data Entry Operator
Data Entry Operator is an entry level online job that any student can perform. It involves sifting through raw information provided in print or digital format such as registration forms, mailing lists, and subscriber data among others.
The employer also provides a format or template on which the information is to be filled in. Data entry operators have to simply type the name, address and other details on the given format or template from the raw information.
Depending upon location and type of data, students can earn between Rs.150 to Rs.200 per hour as data entry operators for a company.
Content Writer
Any student with a flair for creative writing and the ability to create short write-ups on various topics will find it worthwhile to work as a freelance content writer for businesses and bloggers.
Usually, the topic on which an article or content is needed will be given by the customer. A student has to do some basic research on this topic online and write an article of the length needed by the customer.
Typically, good research and writing can be completed in three to four hours. A student can earn as much as Rs.200 to Rs.300 for a basic article. With better research and great writing skills, income can be as high as Rs.500 per article.
Social Media Assistant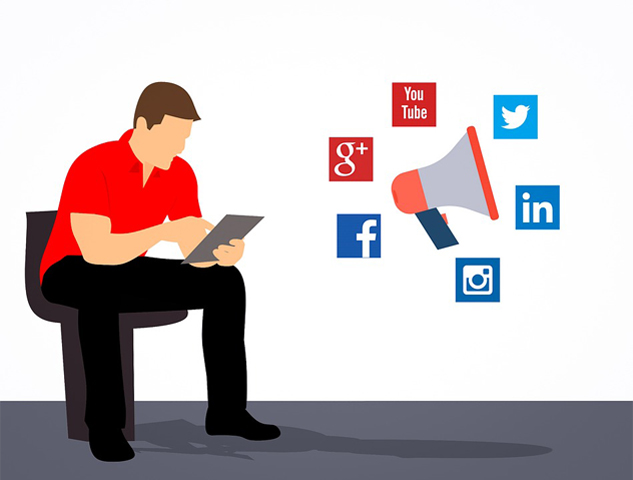 Working as freelance social media assistant is an excellent online job for students who love Facebook and Twitter. The job involves posting content provided by the employer on their Facebook page and Tweeting it to followers.
A student performing this job also has to read comments and provide an immediate response. With increasing number of businesses now going on Facebook and Twitter, freelance social media assistant jobs are fairly easy to find.
They pay Rs. 12,000 to Rs.15,000 per month for working three to four hours online every day.
Tele-caller
Marketing companies require part-time Tele-callers, a job that requires students to be on computer and phone. Duties involve calling people on phone from a list provided by the employer and speaking about a product or service to attract customers.
Sometimes, Tele-callers are taken to get customer feedback or conduct telephonic surveys. Responses provided by the called party have to be keyed immediately into online forms provided by the employer.
This job pays about Rs.150 to Rs.200 per hour, depending upon nature of the business. Calls for marketing purposes that translate into confirmed sales also earn a commission.
Online Tutor
Online tutoring is a fast growing trend in India. This is because of a shortage of qualified and experienced coaches in various trades and streams.
This job involves working online from home or hostel. Students desirous of working as online tutors have to be proficient in one or more subjects in their curriculum.
They are hired by coaching classes and in some cases, the institute where they study. Online tutoring can be very profitable and earn a monthly salary of Rs.15,000 to Rs.20,000 depending upon the subject and institute.
More Online Money
There are few more ways to make money online for students. These include completing paid online surveys, writing paid product reviews, testing beta versions of software and computer games before they are commercially released in the market.
However, these tasks will not earn a large amount of money since paid online surveys are not available every day at all locations. Yet, these tasks can be done while commuting by using smart-phone based apps. To make money through this means, students have to register on any good paid online survey website. Payment is made when the account reaches the minimum qualifying limit.
Students who are creative and have some designing skills can work as online graphic designers and earn good money. The task involves creating simple designs for mundane stuff such as greeting and invitation cards, cartons, basic advertisements, and classifieds, among others.
Conclusion
Jobs highlighted above clearly indicate there is no shortage of freelance online work for students. It can be found very easily through any good recruitment portal.
Working online has one distinct benefit: it allows students to choose their passion and develop skills that are essential for a career and entrepreneurship.
It also increases the self-worth of students that serve to boost their confidence. Any student with basic skills having access to a computer, smartphone and reliable Internet connectivity can earn money online, regardless of their geographical location.