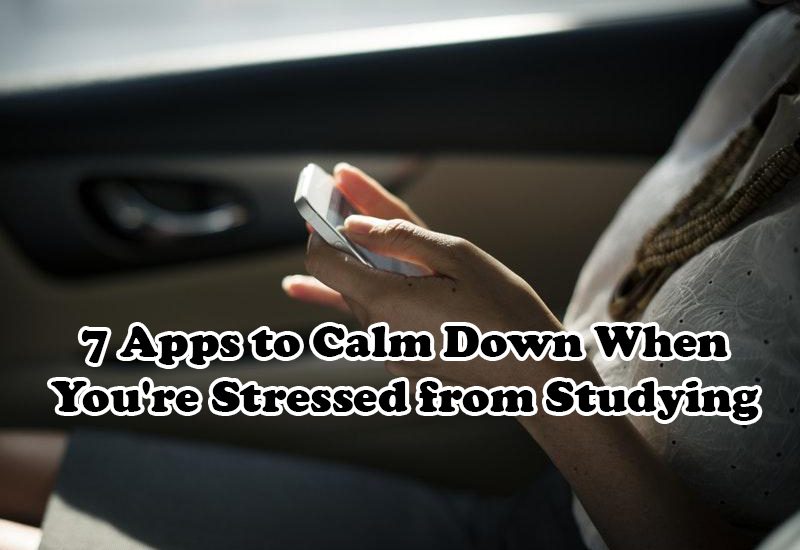 It doesn't matter if you are a high school student preparing for your tests or a college student struggling to complete all of your writing assignments on time – either way, there's a huge possibility that you will feel too stressed and unable to focus on anything at some point of your educational process.
Of course, it's always better to avoid stress – but «better» doesn't always mean «possible». So if the stress strikes unexpectedly, here are some apps you can use to minimize it and try to calm down a bit.
7 Apps to Calm Down When You're Stressed from Studying
1. Aura
Meditation is one of the best tools for stress relief. But meditation isn't always easy. That's why it's better to start meditating with the help of apps – especially as interesting as this one.
First of all, Aura offers you a personalized experience, asking to specify your age, your stress level, and many other things that matter. Second, the meditations available for you are very short: the last three minutes, so it will be easy to sit through them even if you are a beginner. Third, they change each day, so you definitely won't get bored.
2. Diaro
Maybe you've already heard that writing a diary helps to relieve stress even if a bit and understand yourself better. Moreover, these days there are many diary apps that allow you to write a personal journal right from your phone or tablet. This way you're able to always keep it with you without worrying that somebody will peek in it. After all, there's a password protection option to prevent that.
Diaro is one of those apps. It allows you to not simply write but also add tags, photos, and locations if you want to. It synchronizes with all devices easily so you can use it from any gadget you want.
3. Pacifica
Sometimes we stress a lot not only because of the workload but also because our lifestyle isn't as healthy and peaceful as we want it to be. Pacifica is an app that could help you understand your lifestyle better and find out what exactly causes the stress in your life.
Use it daily to choose your mood of the day, adding other important data in the process: the amount of sleep you got on a previous night, the nutrition, the events that affected your mood, etc. By doing this regularly, you'll be able to establish the patterns that make you feel stressed and anxious.
4. Headspace
It's one of the most popular meditation apps that gently guides both the beginners and more experienced people through the process. Though the app is paid ($12.99 monthly or $94.99 yearly), there is a free trial set that consists of 10 sessions (each 10-minute long) that you can use anytime.
Moreover, the paid version includes special sets of meditations: for example, the ones targeted to reduce anxiety or to aid with weight loss.
5. Calm
This app also offers meditations – but not only. If you don't want to meditate at the moment, you can try calming down a bit by listening to relaxing sounds from the app: rain, fireplace, etc.
Moreover, if you find it hard to fall asleep after a stressful evening spent trying to craft a perfect definition essay, Calm also has something to offer you. You can listen to one of four free «sleep stories» available. Basically, they have specifically selected bedtime stories that will help you focus on something other than your thoughts, making you fall asleep easier and sleep better.
There are some premium features too and the premium version costs only $4.99 a month when you purchase a yearly membership. It's one of the cheapest memberships among other meditation apps.
6. MindMeister
Sometimes, pushing your thoughts away is not the best way to reduce stress – sometimes, all you need is to focus on them and to sort everything out in your head. In this case, you should probably use the MindMeister app instead of installing one of the many meditation ones.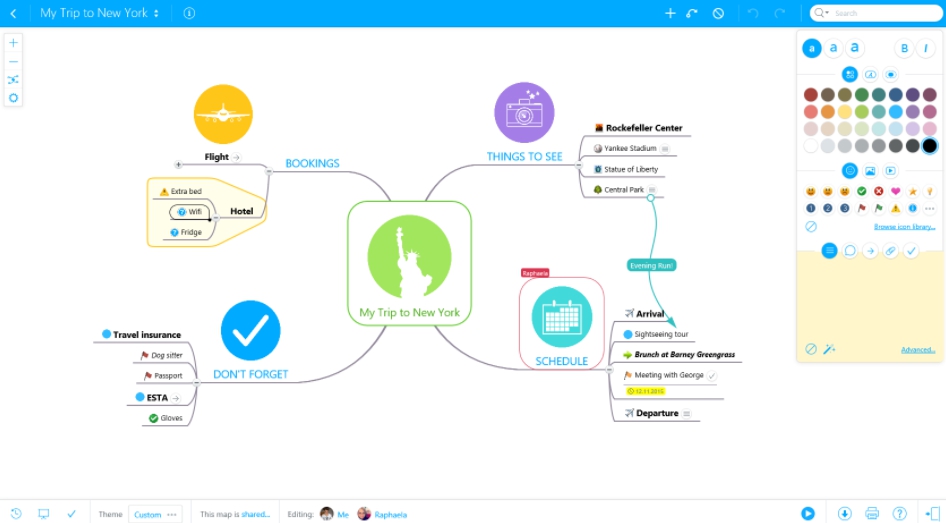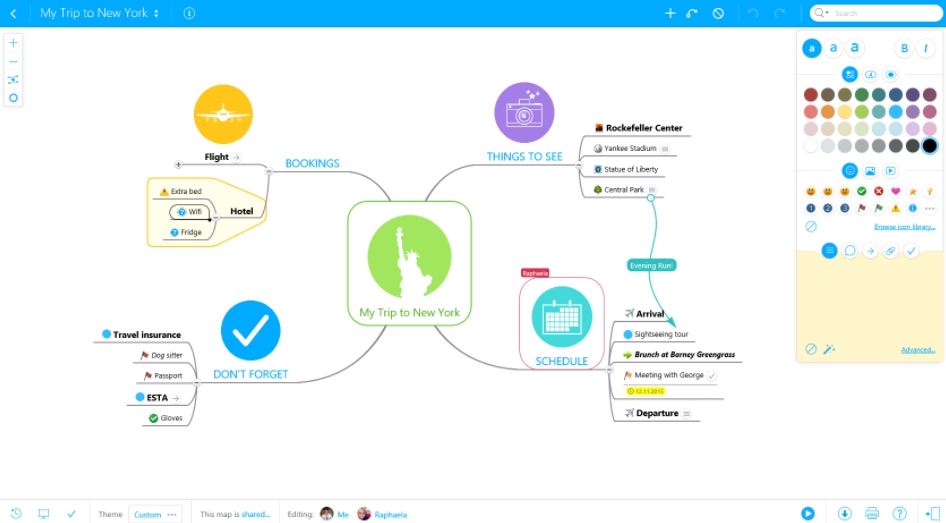 What exactly does MindMeister do? Well, it's an app that creates mind maps – you write down your thoughts/things that bother you/etc. in separate boxes and try to organize them or to establish connections between them. It is used for many things, from business planning to generally organizing your life or trying to understand what stressed you out.
7. Buddha Board
There are different tools that help reduce stress and anxiety – from the most obvious ones (like meditation apps) to the less obvious ones (like Buddha Board).
Though Buddha Board might look like a weird app to some of you, it is actually inspired by the famous Zen concept that is based on living in the moment. This app allows you to «paint» things on your tablet or phone screen using your fingers and choosing any of the brushes available.
The interesting thing is that anything you draw won't last forever – in fact, it won't even last long. Once you finish your drawing, you'll watch it slowly disappear.
So how does it help reduce stress? Well, if you focus on negative thoughts while using the app and do your best to pour all your negative energy into the drawing, it will go away as the drawing vanishes. This is a simple yet surprisingly effective psychological trick.
Not all of us are able to always take care of ourselves and to avoid stress completely. However, we are able to learn how to deal with it effectively – and there are also many apps that can help us with this a lot. So choose an app you like the most and start using it.