It is safe to say it is such a small world, purely because it surely is. The rate of growth of technology has gotten all of us to one destination; the internet. It is then that I introduce Kik messenger. This is an app used for messaging. You can send a text, picture or video to your friends just like some messaging apps. You can cheaply and easily download the app on your Android phone and get ready to enjoy texting. You can use your email and password to sign in and will always use them when logging in. However, you may get problems logging in.
How To Solve Kik Login Fail Error?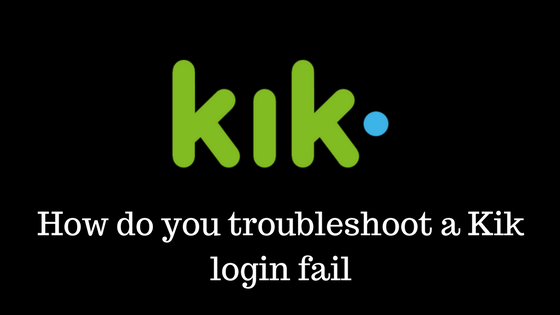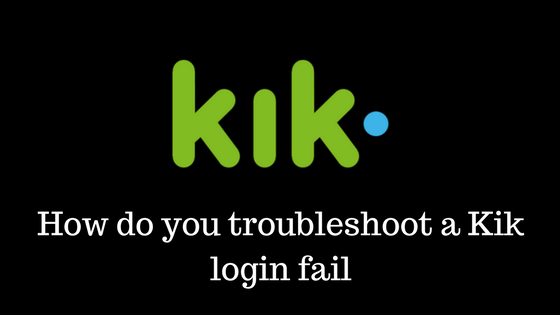 Have An Existing Account
You may get problems logging in to an account you do not have. This may be due to problems you encountered when creating one and did not solve them or you did not create one completely. You may also have used the wrong email address. This is nothing to worry about since it can be easily solved. You will need to create an account and make sure the process is successful. You will first get the app on your smart phone. Once it is installed, open the app to get create an account option and click on it. You will then submit your first and last name, your username that should not be obvious, email address, password and your birthday. You will then click on register which is a step away from getting it done. Some codes will be sent to you for you to type to verify that are actually you and you can now click on finish. You will have successfully created a Kik account that you will be logging into with your email and password.
Using The Wrong Password
When creating an account, you typed your password. The password is to be used each and every time when logging in. remembering it is a necessity. You should use a password that is easy to remember and mostly has a connection with your everyday life. This may include our birthday, your pet's name or even your nickname. This will enable you not to forget it. In case you forget your password, you can still get assisted. You can simply open the Kik app. On the login screen, you will find an option 'forgot password'. Click on it to get guidelines on how to retrieve your password. Usually, a link is sent to the email address you registered with to reset your password. Isn't that easy? You can also have a link to reset your password sent to the email address you registered with by using the website https://ws2.kik.com/p.
Internet Connection Disabled
You have an account, you have your details right and you remember your password but still you cannot log in. there is where you would check your internet connection. This is one of the problems that people tend to forget. To use Kik messenger you will require enabled internet connection at all times. People often assume that internet connection is only required when registering. So that you know, internet connection is needed all the way. For this situation, just enable internet connection and enjoy using Kik messenger. However, there are rare cases where the internet connection is okay but then it does not log in. there may be a problem with the Kik server. In case you are using mobile data ensure you have active bundles and if using Wi-Fi make sure you are connected.
Rebooting Your Device
This should be done after you have checked your internet connection and you are sure that it is not the source of the problem. You should consider restarting your device since the process is not on your end. The problem could be on the server of Kik. There are arch engines that you may use to get information about Kik server status. There also some links provided on the Kik website that you may use to check on the server. It is however common to find that the status of the server is okay. The internet connection is also okay and your details are set right but still, there is log in fail. You should then switch off your mobile phone and put it right back on. The phone's system is rejuvenated and surprisingly login is made successful. Rebooting your device helps in removing backlogged apps and data that may have caused the phone not function quickly and efficiently.
Uninstall And Install
This is usually the last option when you have tried all the means above. It is in the human nature that by now you are frustrated and maybe thinking of giving up. But you should need t try this final step and maybe not be devastated anymore. By now you are sure that anything else you should have done you have already done you should now do the following; go to our application settings and get where Kik messenger app is. Remove it completely from your device by uninstalling it. Once it is done uninstalling, you will get it back by downloading it. Accept the terms and follow all given instructions. You can now install in. the desired result is that it will now successfully log in which it usually does. The process of uninstalling and installing again is quite easy and cheap. Kik is now safe and fun to use Click here to know more.
With every good thing in the world, there is a fault in it. Nothing is actually made to perfection since human beings themselves can never be perfect. The log in fail is just a problem that in most times can be avoided and very rare times is it an accident. Anyway, such things are definitely bound to happen and to anyone. Fortunately, there is a detailed guide on how to go about this common problem. Once they are solved you will never regret ever using Kik messenger app for communication with family and friends.