The awareness spread through the internet has changed the way we look at life. Everything from jokes to education and celebrities to fashion has a new meaning. A fashion trend starts at the New York fashion show and is followed everywhere.
Everyone wants to stay updated with fashion and trends. Clothes are made in excess so that they reach every corner of the world. The fashion industry is the new center of attention. And everyone wants to be part of this industry. Apps are made nowadays to help users share their designs and knowledge.
The users can make the best combinations of clothes, see fashionable clothes and showcase their ideas to the like-minded people. So, here we have listed some best Android Apps For Fashion.
1. Fashion Style
This is the most popular app for fashion and trends for android users. It helps you start a career in fashion and get famous in no time. It is also fun to work on. It enables you to create fashion models and showcase them to the world.  It has a wide variety of trendy clothes and accessories.
The app lets you earn money by completing a bunch of challenges. It provides three main career options namely- actor, singer, model. The various jobs and games help earn more money and dresses. People can also interact with other people using the app and celebrities through star chat.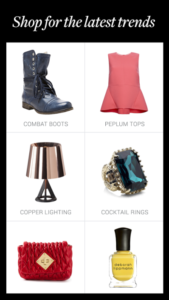 2. Viss
Viss is one of the best apps in the market that let the user invent and share unique fashion styles. The app provides a social environment and is the latest style of a diary. It is a great way to discover, inspire and shop fashion. The app design is amazing and articles on clothing can be tagged.
The features also include features to select a category like shoes, accessories, dresses, done, etc. and brands can also be selected differently.  The user can tag on, share and post photos. It helps you to come in contact with the trendsetters and be one of them. Direct shopping of the look and changing user-generated styles to sales can be done using this viss app.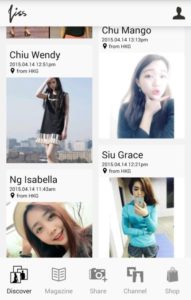 3. Fashion Freax
This application is specifically made for people who want to share their ideas and stylish designs everyday with the world. The followers can give feedback and help in improvisation.
It's like a fashion magazine on phone. It keeps the user updated on fashion, lifestyle and beauty. It can also be connected with your social media like Facebook. The users can update their own pictures and styles which are reviewed by people who can also send feedback.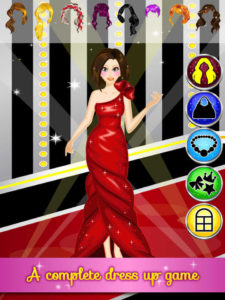 4. Stylish Girl
The Stylish Girl is another fashion app which is free. It is like maintaining a virtual closet with your favourite items like clothes, shoes, bags, etc. The outfits can be shared over the social media like Facebook, Twitter or email. It helps you get inspired with the latest trends and fashion shows. It is a definitive style planner and shopping app for everyone. Outfits can also be created on this app.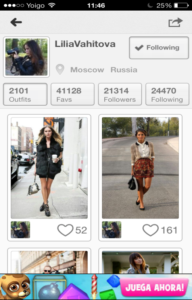 5. Fashion Kaleidoscope
This app is unique as it lets you see the latest fabulous outfits and shows you the places where you can buy them. In short it is a collection of every latest trend and style. It helps you shop the clothes you want and inspires new styles which can be tried by people. The outfits can also be saved and shared on social media Facebook, Twitter, Pinterest, etc. The app also saves your money by informing about the sales and discount in the stores.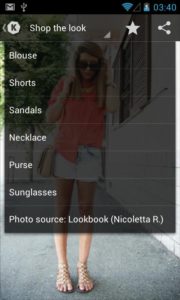 6. Pose
This app personalizes the whole fashion industry for you. It starts with a quiz so that it can select the category you fall in and then shows you trends only for the group you want. It shows exclusive photos of the original copies of the trend. It also helps you shop by telling where the trends are available at. The photos shown on this app update you with the latest clothes worn by celebrities and you can follow different people to get inspired. This app also allows you to share the outfits you select.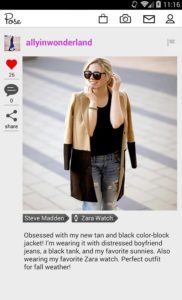 7. Beautylish
Beautylish is an amazing place for people who wants to know tips on beauty and makeup. This app displays amazing products for ideas and motivation. And also gives a lot of fashion tutorials. You can discover the latest beauty looks and outfits, learn important makeup tips, and buy all the wonderful products using this application.
Genuine reviews on hair, makeup tips and tutorial are available on this app.  Forums for asking any question related to fashion and trends help beginners to settle into this industry. Daily editorial stories also motivate people to become fashion-aware themselves.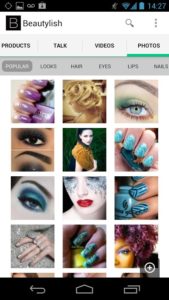 8. Fashiolista
Fashiolista lets you maintain a proper list of your favorite items and things just like Pinterest. The saved lists can be shared all over the world. It is a new way to find fresh motivation and knowledge about the fashion trends happening across the globe.
Pictures can also be shared with your friends and side by side you can discover new stores, designers and items. The top bloggers and fashion influencers can also be found on this app. And you can follow them to get stirred. An ultimate wish list of items can also be created by the users.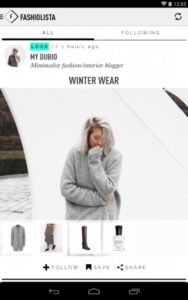 9. Net-A-Porter
Net-A-Porter is specially designed for women who believe in fashion. Fashion trends can be seen, searched and shared using this application. The app stays updated with all the popular fashion designers present all over the world.
It is a fashion newspaper showing details and videos of the latest trends and styles. The images are clear and of high resolution for proper viewing. Just like the other apps this also lets you create a wish list of all the items you desire to have in our closet one day. It also helps you shop the outfits you want.
10. H&M
H&M is a fashion destination you must visit. It will help you find the most popular and interesting fashion trends across the globe, at any time. But this app is not available on tablets. Therefore it can only be used on Android phones.
Sharing pictures using social media, receive promotions and offers, browse the latest trends are some of the few features provided by this application. When you order something you can track the item and check your balance. The latest videos and happenings are updated on this app.