Technology has advanced just about every industry out there. Whether it's for accessibility or convenience, it's truly shaped the world we live in. Even the travel industry has seen a wave of tech induced benefits, bringing in customers from anywhere in the world to plan their holidays. However, what if the tech could make the travel arrangements more permanent?
Real estate is no exception to showcasing just how far technology has come. It's changed the business for the better, helping everyone on both sides of the exchange. Ultimately, moving to a new home abroad has never been easier. Here's why!
How has Technology Made Moving to a New House Abroad Easier?
Let's see how moving to a new house abroad become easier with technology.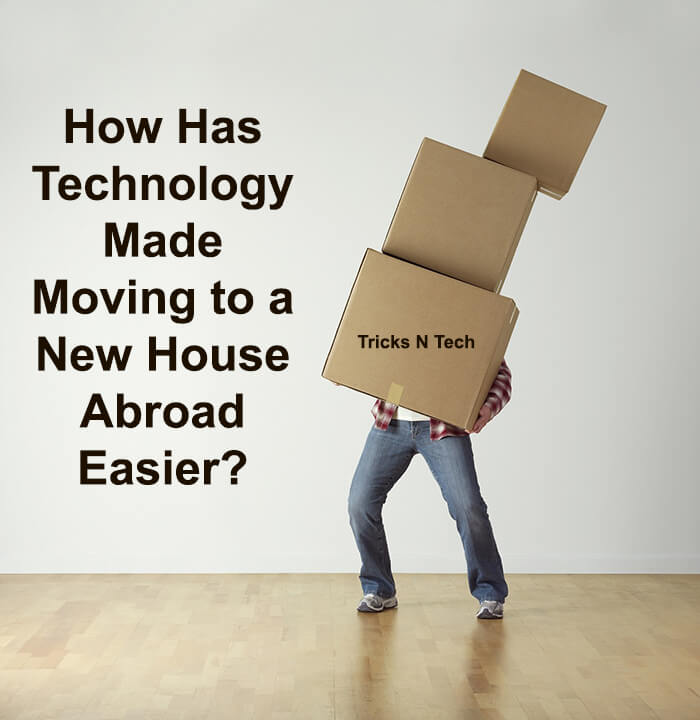 Researching Prospects
Moving to a new house once involved traveling to an estate agent and viewing properties over several trips. Of course, the logistics would be even more convoluted when moving abroad. You can never really know what you're buying in totality, and you can only really get to know the area properly once you've settled in and acclimatised to new the people and cultures.
However, the internet affords a crucial need; research. You can now look up areas in advance, searching up everything from nearby shops, price ranges, and local school ratings. In the end, it's not just about moving into the new property, it's about assessing the quality of life you or your family can have in that area. Ultimately, you can tailor your needs accordingly, as the relevant information has never been more readily available.
Fewer Work Restrictions
It used to be that when people moved abroad, they needed a new profession. Maybe they'd struggle by not speaking the local language, or simply not being acquainted with the customs and culture. In any job seeking arena, these disadvantages can be crippling; but now they're not always relevant or present.
Work has become more flexible for many through the years. For example, half of the UK workforce is expected to work remotely by 2020 as this aspect of working becomes more popular. Consequently, it doesn't matter where you live for some! The act of moving abroad is no longer a case of uprooting an entire life, but simply moving it. If you work from home, you can continue that work in your new home overseas, meaning there isn't quite as much stress, money loss or complications to sort out during the move.
Sending Items
Ferrying items to a new abode is no small task. It takes complex planning to make sure everything goes well without issue or delay. Furniture needs to be disassembled, packed and transported thousands of miles just to be with the new home owner in one peace. Sometimes, not everything can be transferred in one journey. It's hectic and chaotic, but tech makes it easier.
Moving all the household items and furniture is probably one task too big for the average mover, especially when they needn't do it alone at all. Tech can help here by using the internet to weigh items and get rates of international couriers, as well as once again discovering the best prices. Ultimately, tech works best here when it's used as a support tool, literally lightening the load of moving.