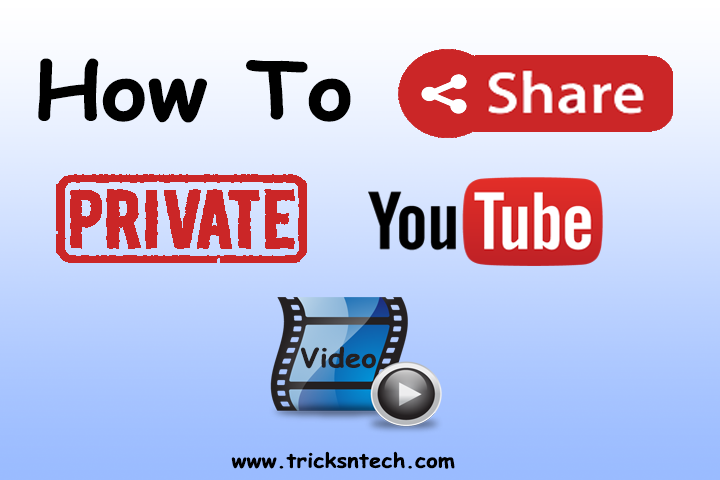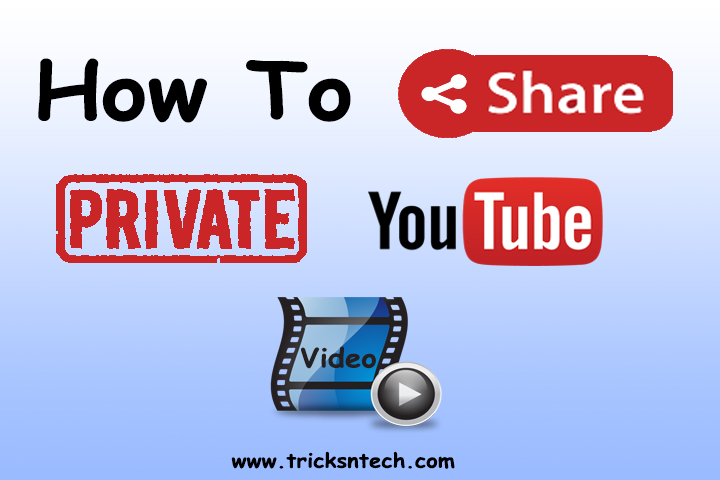 Hello Techies, You must be sharing videos with your friends and families via different social medias like Facebook, Twitter, Whatsapp, Hike, Youtube, etc. On Facebook and Twitter, All the friends and families of yours can see the videos. Here they can like your video, comment on your video or share your video on different social media. They even can download your video also. But what if you want to share private youtube video ?
Social Media Video Limitation
Like all other things, All the social media have some limitation. Either it's by video size limit or it's by video format limit.
Whatsapp – From Whatsapp, You can send videos upto 16 MB only with MP4 format only.
Twitter – On Twitter, You can upload upto 512 MB size. Video length should be from 1 second to 2 minute and 20 seconds. Supported format are MP4 and MOV only.
Facebook – Facebook has given more flexibility to all the users to upload the videos on their timeline or facebook groups or facebook pages. You can upload videos upto 4 GB and length should be less than or equal to 120 minutes. The supported format for facebook are given below, However we recommend to use MP4 or MOV format.
3g2 (Mobile Video)
3gp (Mobile Video)
3gpp (Mobile Video)
asf (Windows Media Video)
avi (AVI Video)
dat (MPEG Video)
divx (DIVX Video)
dv (DV Video)
f4v (Flash Video)
flv (Flash Video)
m2ts (M2TS Video)
m4v (MPEG-4 Video)
mkv (Matroska Format)
mod (MOD Video)
mov (QuickTime Movie)

mp4 (MPEG-4 Video)
mpe (MPEG Video)
mpeg (MPEG Video)
mpeg4 (MPEG-4 Video)
mpg (MPEG Video)
mts (AVCHD Video)
nsv (Nullsoft Video)
ogm (Ogg Media Format)
ogv (Ogg Video Format)
qt (QuickTime Movie)
tod (TOD Video)
ts (MPEG Transport Stream)
vob (DVD Video)
wmv (Windows Media Video)
You Should Check This – Terrarium TV Latest apk Download
Youtube – Youtube is more flexible than any other in terms of video uploading sites. Here you can upload your videos upto 128 GB in terms of size. However, you should verify your account first from here https://www.youtube.com/verify otherwise you can upload videos only upto 15 minutes. But after verification, you can upload upto 11 hours video with anyone. You earn money via enabling the AdSense on your youtube account. The supported format to upload videos on youtube are given below:
Now, We are coming towards the main point – How To Share Private Youtube Video. We all have some private videos among friends and families that we want to share with them only. But due to some limitation, We can not able to share those private videos among our friends and families.
Youtube videos have 3 types of privacy:
Public
Unlisted
Private
Youtube Public Video
Basically, Youtube videos are public. It means anyone can see the video. That video will appear in searches, it's possible that it will appear in recommendations, what's next, in subscriptions (for people subscribed to your channel), etc. This maximizes the chances that someone will discover the video. Anyone can share that video on any social media. You can see 'World' icon in the video for public videos.

You may be interested in – YouTube++ APK Download
Youtube Unlisted Video
Making a video unlisted means that anyone who has the link to the video can view it. Unlisted videos don't show to viewers in the Videos tab of your channel page. Unlisted videos don't show up in Youtube's search results unless someone adds your unlisted video to a public playlist. You can see 'Link' icon in the video for unlisted videos.


Note: Your Youtube account needs to be in good standing to be able to create unlisted videos.
To share the unlisted video, You just have to share the link of the video with the people who want to see your video and they'll be able to see it. Here, the people you share the video with do not need a Google account to see the video. It means if a person don't login to Youtube account then also he/she can see the video.  Anyone with the link of unlisted video can also re-share it in a number of ways, such as simply forwarding the link. If you don't want to allow others to re-share your video, just make it private. For more detail check here – Share Unlisted Youtube Video
Youtube Private Video
A private video can only be seen by you and the users you select. The video won't appear on your channel or search results and will be invisible to other users. You can manage the users you want to share a private video with. Here, People who have the link of the video can not able to share your private video with others or they can't add your video to the playlist. You can see 'Lock' icon in the private video.


If you want to share the private youtube video then first of all you have to log in to your youtube account and linked to a Google+ page or Google+ profile in order to share a private video with other users. You can share a video by 2 methods.
At the time of uploading the video
From 'Video Manager' section of your channel.
In the first method, If you wish to share a video you plan to upload, once logged in, go to 'Upload Page', set your privacy setting in the drop down menu to 'Private'. Now, Upload your video. You can see 'Only you can view' and after that, there is 'Share' button. Click on that 'Share' button. A Popup will come up with title 'Share with others'. Here, You can add the names, circles or email addresses of the people with whom you'd like to share your video.
In the second method, Once logged in, go to the video manager via clicking on 'My Channel' and then on 'Video Manager' on the top. Now, Select the Private video that you would like to share by clicking on 'Lock' icon of that video. Here, You will see the same structure at right-center corner as in 'Upload Page'. So, Here also after clicking 'Share' button a pop up will come and in the box, you can add the names, circles or email addresses of the individuals you would like to see your video.
Here, You have the option to 'Notify Via Email' to the person or circles or email addresses of the individuals you are sending your private video. So, If you tick that then an email will be send to them.
You can share youtube offline stored videos too. Want to know how ? Click here on How To Share Youtube Offline Stored Video.
If You Have Any Problem Regarding This Then Feel Free To Comment Here.
Searches That Led To This Article – how to share a private youtube video, how to share a private video on youtube, how to share private video youtube, how to share private video on youtube, how to share private youtube video, youtube private video watch, youtube private video hack, how to make youtube videos private, share private youtube video, youtube share button, how to share private video