After starting a new blog you gave enough time and effort for designing a perfect blog. After completing necessary to do list you start writing posts on your blog. You read on some popular blog to write post regularly, so you are writing posts daily. Still you are waiting to have a huge traffic on your blog? Are you disappointed with the search engine because it is not sending traffic on your blog? Are you having a big question mark why you are not getting traffic? Here is the trick to get the huge traffic on your blog in just few weeks.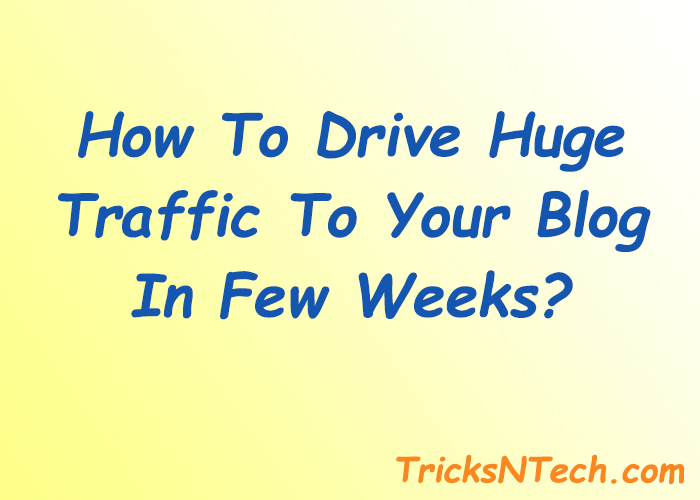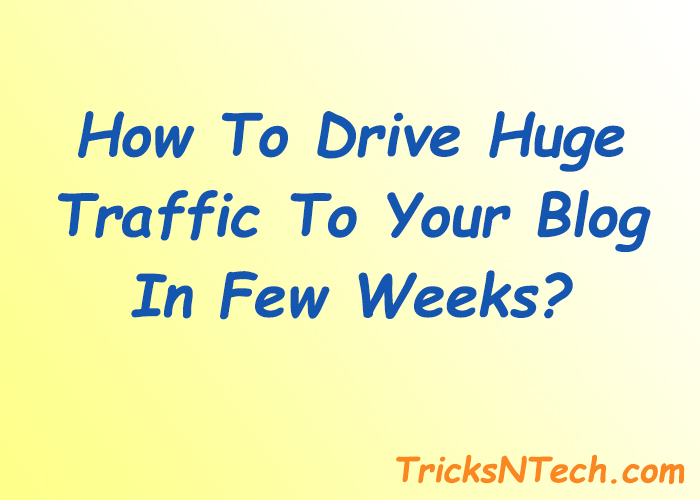 You must focus on SEO while writing your post. It means your content must be according to search engine optimization rules. You have to use proper keywords in the content. When you use keywords in the article search engine can find it easily when reader types those keywords in search engine. Quality of the content will determine the increase in your blog traffic.
Facebook is a well known social media and as a blogger you can see Facebook as the platform for attracting your audience. You can create a page for your blog brand on Facebook. Write posts on Facebook to let people know what your blog contains. Update and share each of your new posts. Multiple shares can drive traffic to your blog easily. To get the complete advantage of the Facebook platform, you can use a tool called PostPlanner which will regularly post engaging contents on your Facebook brand page.
Twitter again another social media which can help you to get the traffic. You can follow marketing strategies by using a Twitter account. It is not possible to elaborate your complete post in a twit. Each twit having a limit of 120 words make it impossible. You can add your post link in the twit so that followers can click on the link and turn to your blog. You should twit regularly. If you find content of others blog interesting and relevant to your blog content twit their link also. Use Twitshot to make it easy for you.
Commenting is the best way of driving huge traffic within few weeks. You may see popular bloggers prefer this method. It is specially the easiest method for new bloggers. Comments give backlinks for your blog. You must always try to be the first commentator. First commentator gets most of the traffic. You should learn the art of commenting. Your comments have to be relevant and should have quality lines. Commenting on relevant blogs will help you to target the expected audience.
You can buy backlink service too. From SEOClerks, You can order for comment backlink service. I am giving some gigs to order comment backlink service. It seriously worth as they are making it manually on new and different domains. You should try it.
Bonus: If you want $5 credit to buy above gigs then Click Here & signup in SEOClerks. Verify your email id & mobile number. Now share this post on any social media you want ie- Facebook, Twitter, Google+, etc. That's it. After that email us your Username of SEOClerks & link of the post you shared at [email protected] We will send you a code worth $5 after verifying the details as soon as possible.
If you are a beginner and want huge traffic on your blog overnight without efforts, let me clear you there is no shortcut for success. You have to give your valuable time to achieve the position you want. There are millions of competitors who are working hard to make their blog popular. you should keep on sweating till you ensure top position which you want.
If You Have Any Problem Regarding This Then Feel Free To Comment Here.