Facebook – Who doesn't know this word? Facebook has more than 2.2 billion monthly active users as of January 2018. People can forget their lunch or dinner but can't forget to use Facebook. From small children to old people, everyone is now connected via Facebook. Thousands of photos are being uploaded daily on Facebook. People are tagging their friends and family members in pictures, which is one of those good features they have searched for.
As per the privacy fixed by Facebook users, their friends, friends of friends or public can see the photos. It means that if you are not in the Friend list, you can not see some photos of that user. Though those photos are public somewhere. In simple words, if you are not friend with someone, you can not see those photos which are tagged by their friends or family members, even though these photos are public. I hope you have understood my point about 'hidden Facebook photos'.
So, It's not actually private photo of someone on Facebook, but you can say hidden photo of someone on Facebook. If you want to see hidden Facebook photos of someone we have tricks to see it. So, Are you ready to view someone's hidden photos on Facebook? Then let's go.
How To See Photos of Someone on Facebook
First of all, I will give you an example of which photos you can see by visiting someone's profile and how photos are actually hidden. After that, I will share the trick to watch hidden photos on Facebook.
Here, I'm taking my Facebook profile as an example. Therefore, guess it as an unknown profile because I will visit it from other Facebook ID where I am not on his friend list.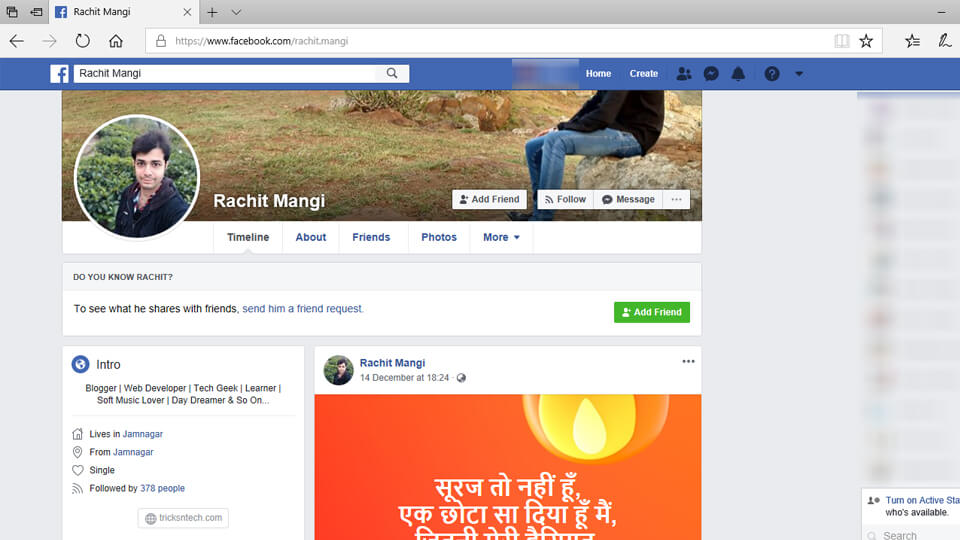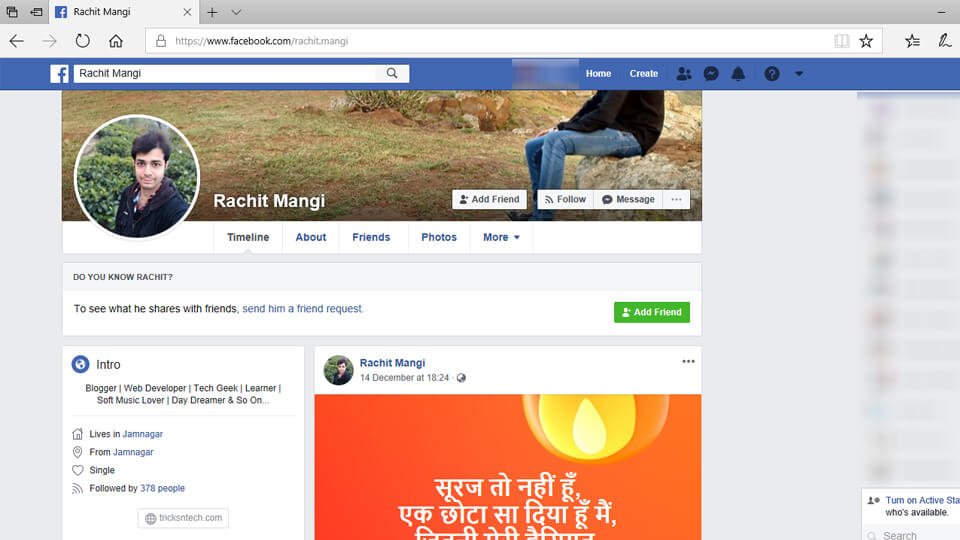 Now, Go to Photos to view photos of this profile.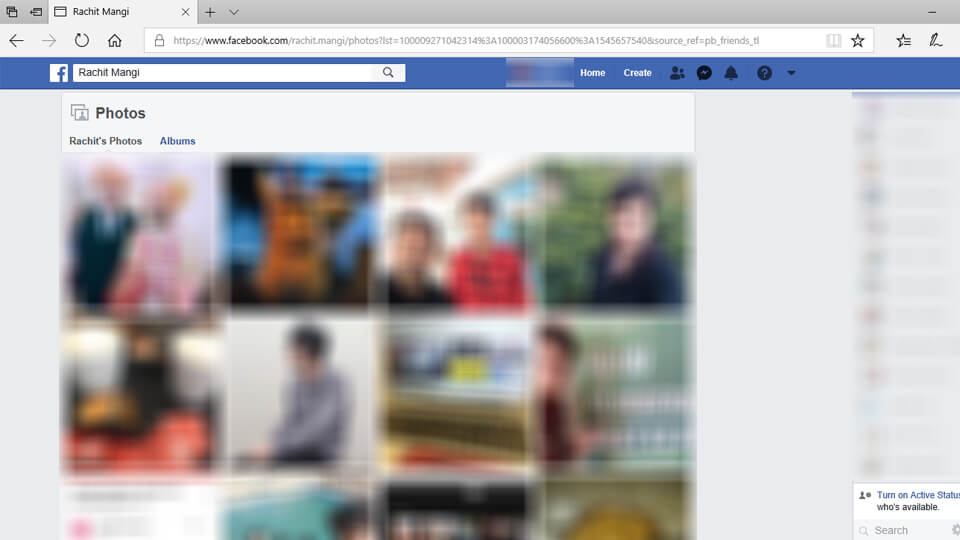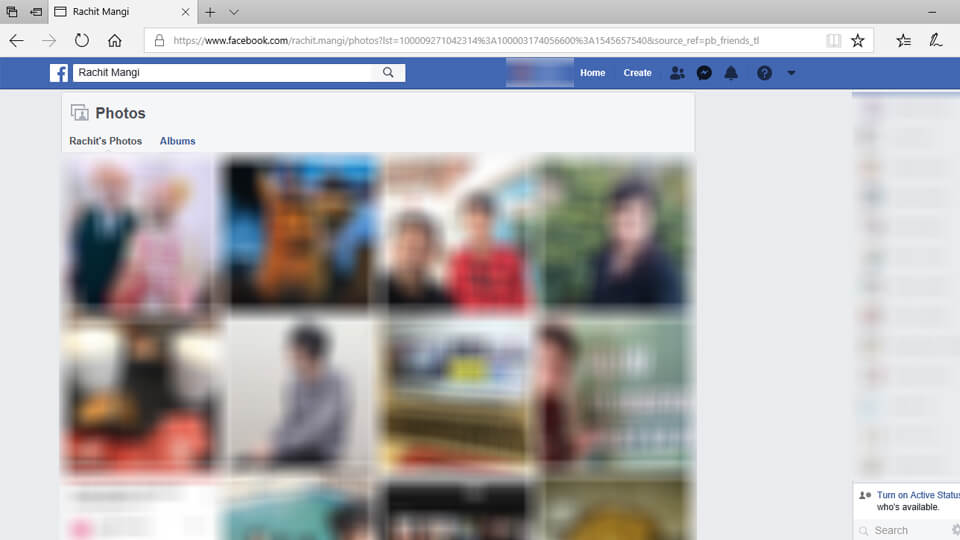 I can only see the photos published by me (publicly). It means anyone who is not in my friend list can see only publicly shared photos by me.
Nobody can see the pictures in which I have been tagged by my friends or family members. Privacy of those tagged photos can be friends, friends of friends or public anything. Although you can't see those photos. We call those pictures hidden photos. Now, we are going to share the hack to view hidden pictures of Facebook.
How To See Hidden Facebook Photos of Anyone
There are 2 methods to see hidden fb photos. I will share both the methods to watch publicly tagged photos without being friends. First I will share a manual method to see hidden tagged photos.
Method 1
First of all go to the profile whose hidden photos you want to see. I will take my facebook profile again as an example.
Facebook profile URL should look like – https://www.facebook.com/username
My profile URL is – https://www.facebook.com/rachit.mangi
Now It's time to find Facebook ID of the profile. Click here and enter the Facebook profile URL in the text box and press enter. It will give you the Numeric Facebook ID of that profile. Copy it.
My Numeric Facebook ID is – 100003174056600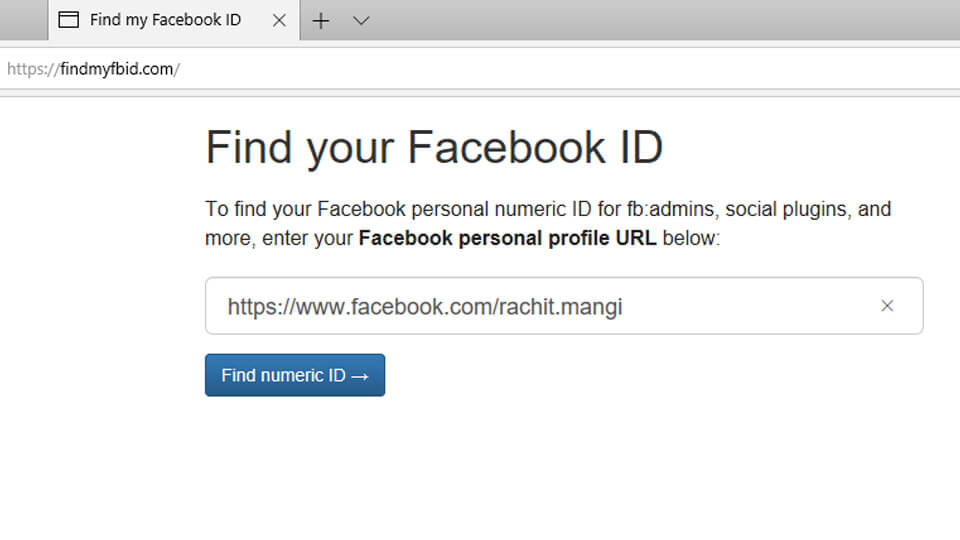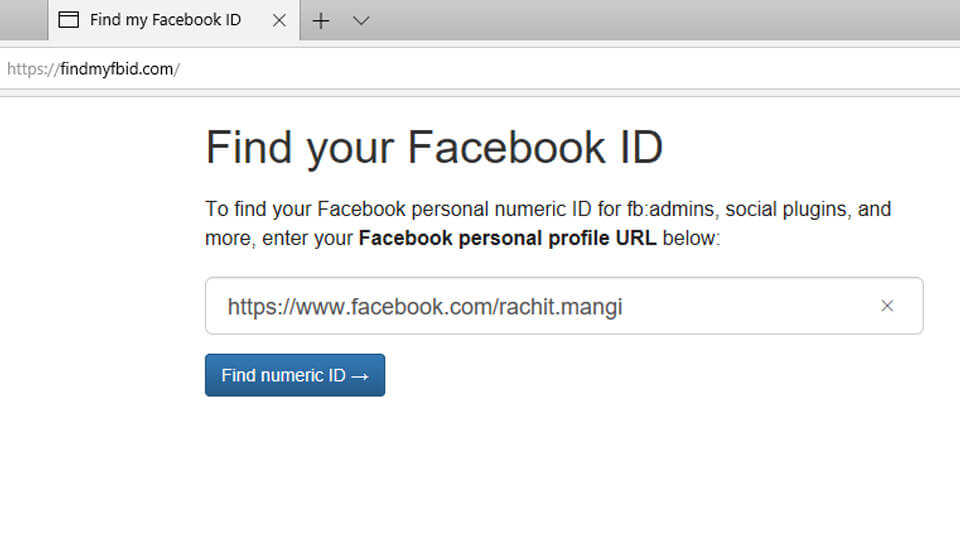 Now you have to do Facebook Graph Search like this – www.facebook.com/

facebook_id

/photos_of
In my case, it will be – www.facebook.com/100003174056600/photos_of
That's it! Now you can view hidden facebook photos of that Facebook id. You can observe that these photos are different than you seen previously in their profile.
Screenshot of Facebook Graph Search of my Facebook profile's hidden photo given below.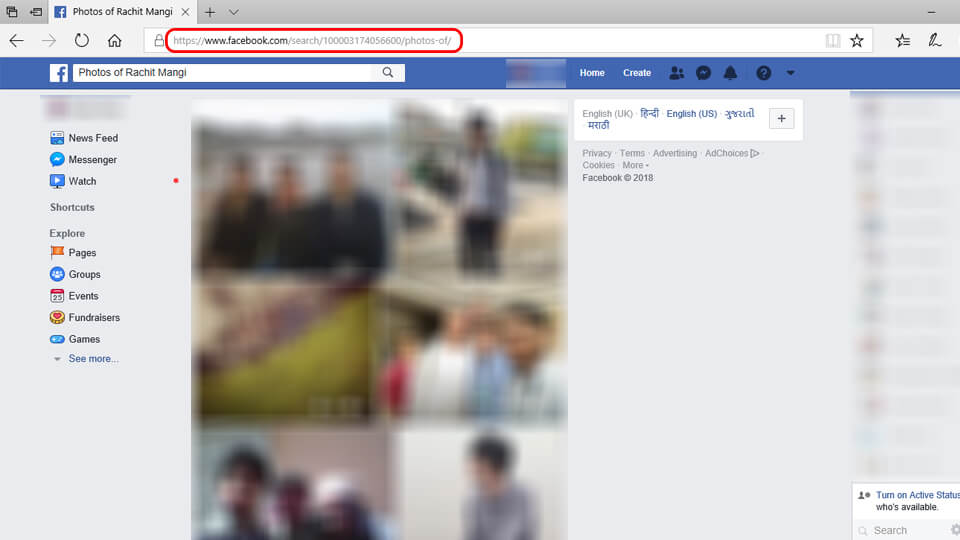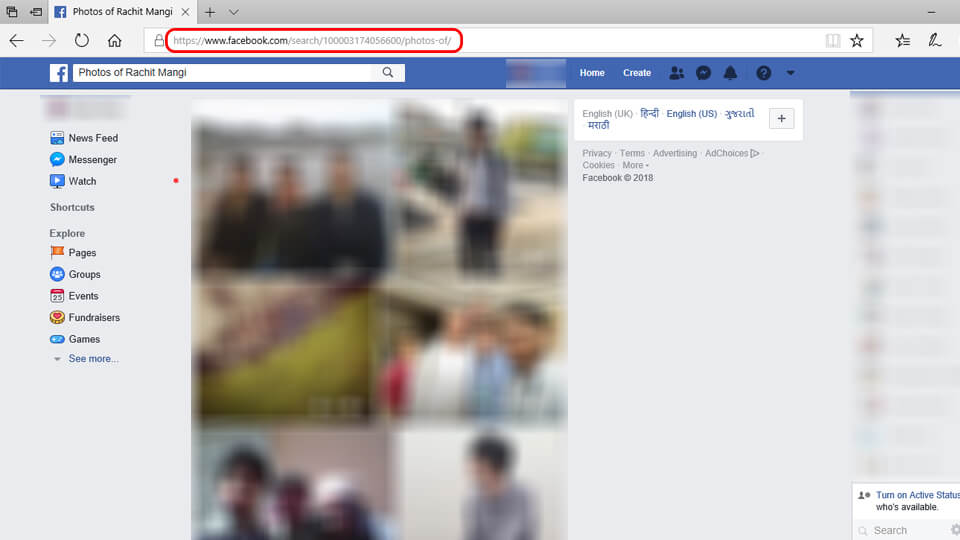 I know I am looking weird in some photos. You can try this trick with your Facebook account and you will also get some strange pictures there. That's how our life goes on.
It will show you all the tagged photos, whether the user allowed them in its timeline or not. This means that the user has been tagged in the photo but he/she does not allow it to appear in the timeline. Those types of photos can also be seen by this hack. That's why I am telling you that if you check your profile, you will find many old and funny photos which you do not even remember.
Method 2
We have another method to see hidden facebook photos of anyone without being friends. If you are a Google Chrome user on a PC or laptop, there is an extension that will automate all the above procedures that we have done manually. Let's see how it works.
Click here and add PictureMate extension to your chrome browser.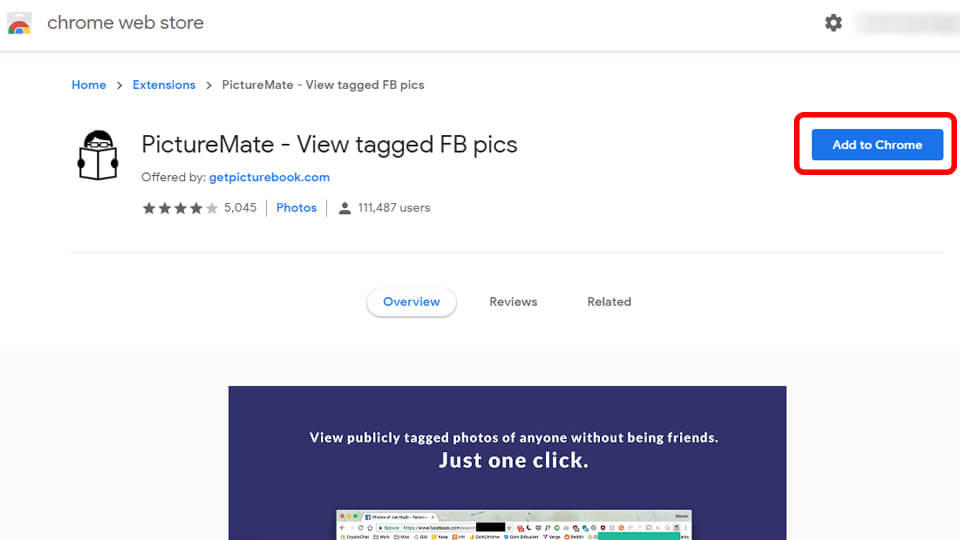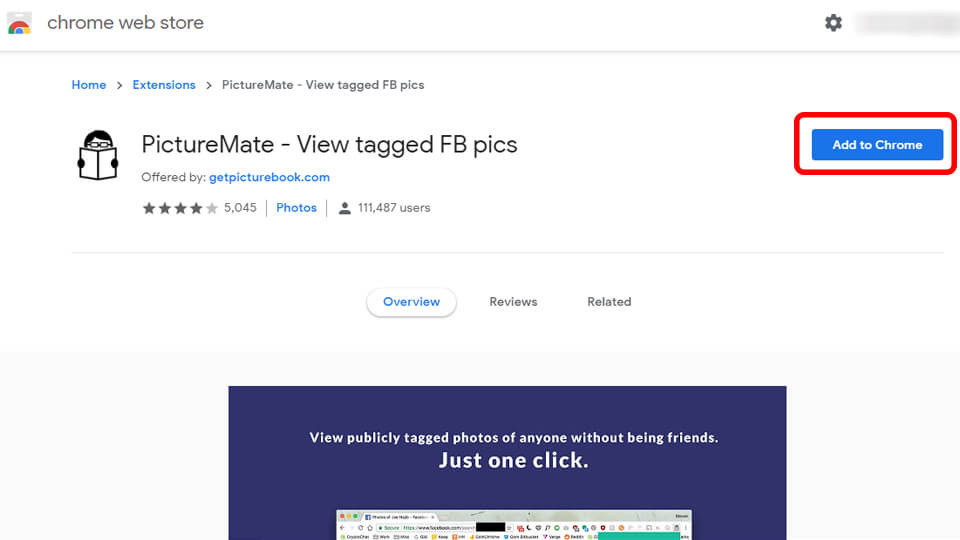 Open the profile of the fb user whose publicly tagged photos you want to see.
Now click on PictureMate icon which you will find on top-right corner.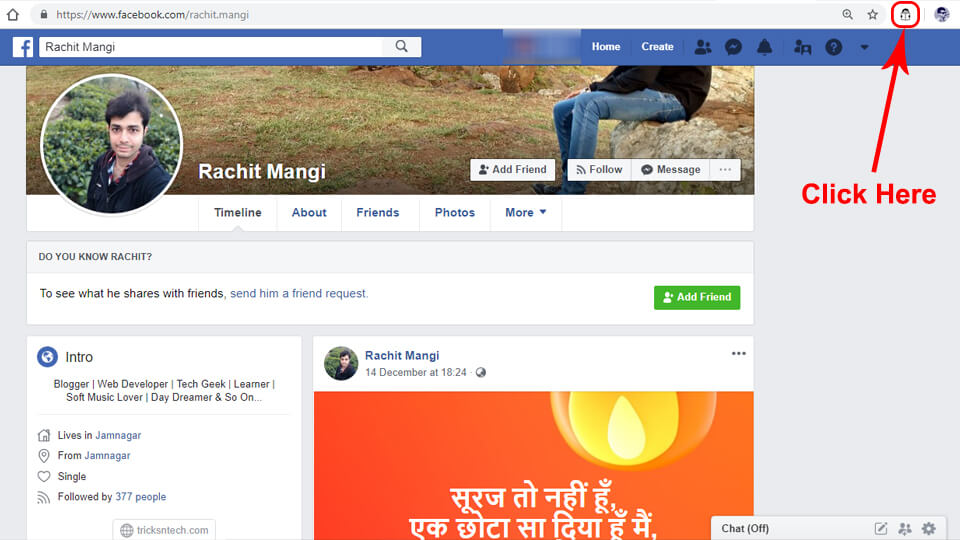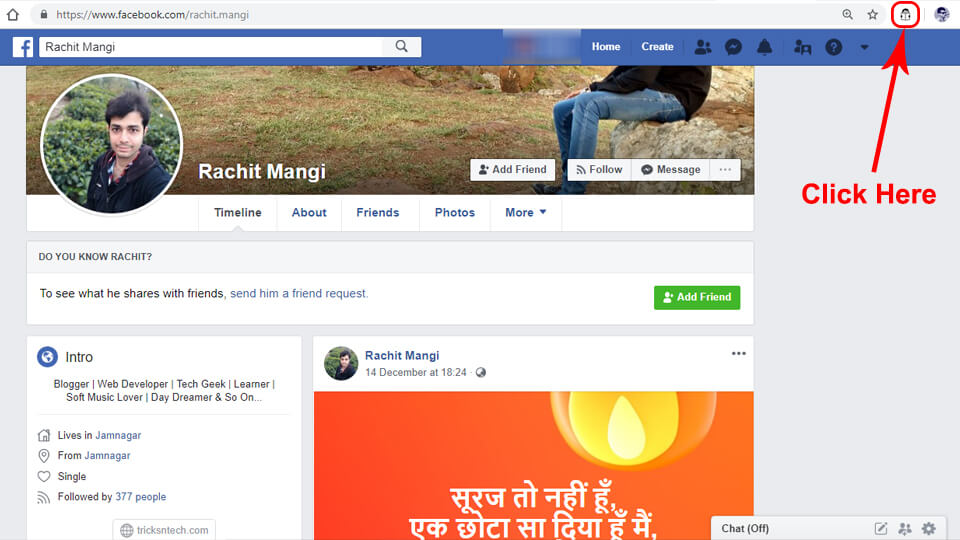 Tadah! It will process and find a Facebook ID and do graph search automatically to find all tagged photos of that profile. (Here I have taken my profile again as an example)
You will get the same output on both methods because the first is manual and the second is automatic. So, Not adding the same screenshot again (Saving your data 😛 ).
Advantage: After checking your own FB profile's hidden tagged photos, you can remove the tag from unnecessary photos. So, no one can find your embarrassing pictures.
Summing Up
So, That's how you can see hidden Facebook photos of anyone. Again saying you can't see private Facebook photos of anyone. You can watch all the tagged photos of anyone with this method. If this hack works for you, then tell us in the comments section. Don't forget to share this article with your friends. So that they can also check someone's hidden photos on Facebook. Goodbye and have a nice day 🙂
Disclaimer: Before seeing or downloading anyone's Facebook photos, take permission from them. You should not download anyone's Facebook images without their permission. We have posted this trick for educational purpose only. We will not be responsible for the sharing of anyone's personal photos.