Believe it or not, every online business, big or small, is at risk of a cyber-attack. Most people who operate small businesses online, unfortunately, do not seem to take this seriously. This attitude is what makes them a tempting prospect for hackers. According to recent 2017 cybersecurity statistics, 43% of cyber-attacks target small businesses and only 14% of these businesses have the ability to mitigate these threats. Cyber-attacks can be devastating. Unlike large retailers, most small businesses go out of business unable to rebound after a breach.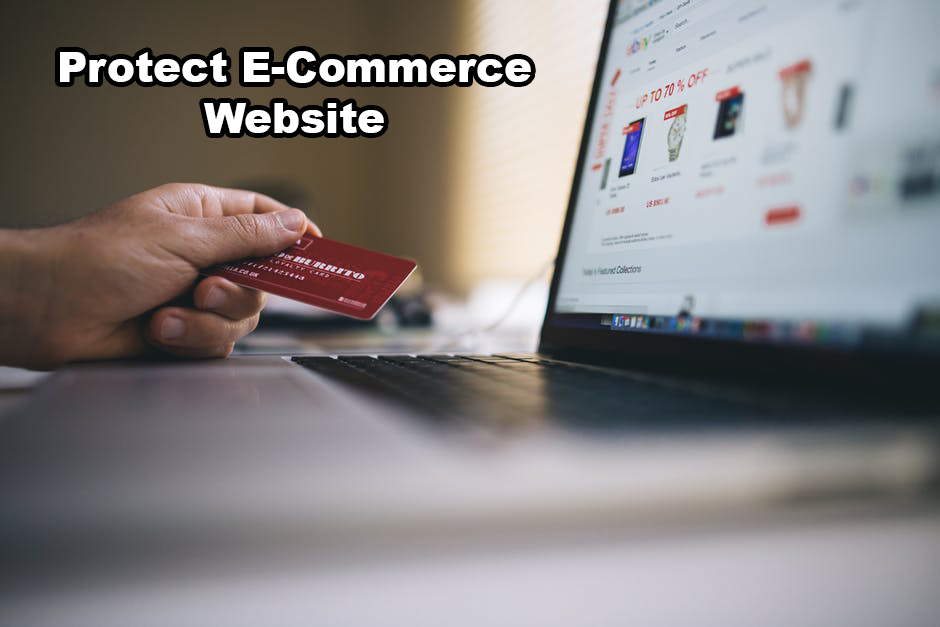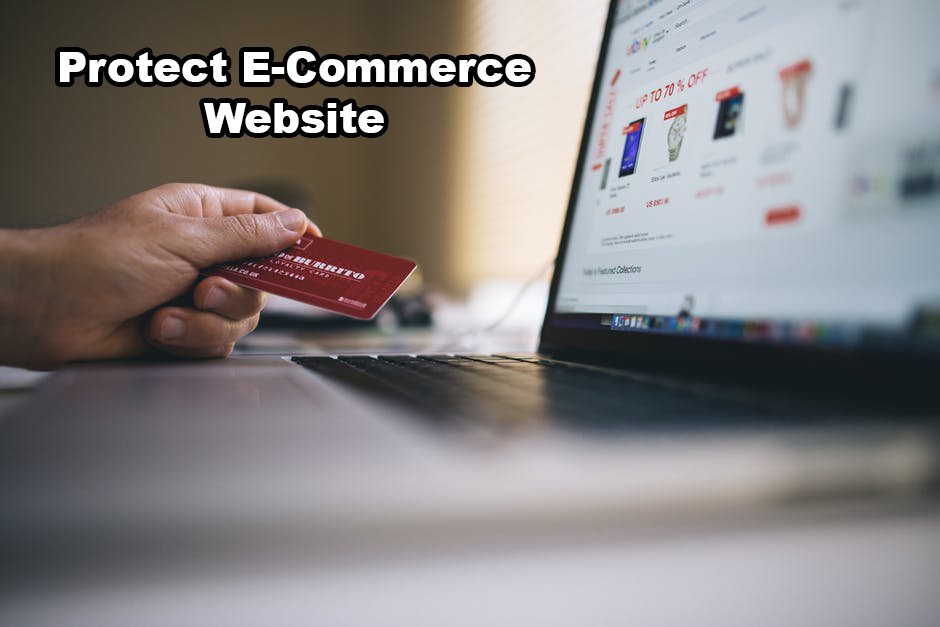 The largest percentage of security breaches on small online businesses is as a result of system failure or human error. By employing the right tools and practices, you can protect ecommerce site from the looming threat of cybercriminals.
8 Ways to Protect Ecommerce Site from Cyber Attacks
1. Know the risks
Before you embark on a mission to secure your eCommerce site from cybercriminals, you must first have an overall understanding of its internal and external vulnerabilities. Identify the areas of weaknesses in your online business that cybercriminals can exploit. This necessitates keeping abreast of the latest cyber fraud threats and schemes that online businesses like yours face from phishing to hacking. When you know the vulnerabilities, you can prevent or attenuate attacks when they happen.
2. Use HTTP with SSL
Secure Sockets Layer (SSL) is the industry standard security protocol for securing websites. It facilitates encrypted communication between servers and browsers, provides authentication, improves your site's SEO and builds trust in your online store. For an eCommerce site handling credit card payments, SSL is mandatory according to Payment Card Industry (PCI) compliance standards.
Make sure you obtain a reliable SSL certificate from an authorized certificate authority. A Geotrust SSL Certificate, for example, protects the financial and personal information of your business and customers from cybercriminals and it comes with a URL green bar and SSL security seal to assure your customers of the safety of your eCommerce site.
3. Strong password protocols
Passwords are a primary line of defense against cyber-security breaches. Poorly designed passwords are easy to hack. Moreover, most people use the same password for a multitude of online profiles so that if one is hacked, all of them are exposed.
Creating strong passwords or using a password manager and resetting the password every so often are some of the basic password protocols that you should implement. While these measures may not be entirely foolproof, they are enough to deter or slow down a persistent hacker.
4. Install reliable antivirus software
Cybercriminals use viruses and other malicious software programs to infiltrate your systems and make your eCommerce site vulnerable to external invasion. Viruses and Trojans can be introduced through suspicious emails or pop-ups with embedded links. Once infiltration is successful, viruses can capture login information or even lock you out from your own site.
By installing appropriate protection software, you can protect your business from these attacks. Make sure you conduct proper research before choosing an antivirus and always keep it up to date.
5. Make security part of your business culture
You cannot secure your business by yourself. Your employees must play their role in ensuring the security of your online business. You must educate your staff about their responsibility to the company's security. Train them on how to handle confidential information, emails, and other security best practices.
The most effective way of preventing everyday hacks is to draw the line on internet practices prohibited within the office or using the company's network and devices. This includes prohibiting access to their personal emails.
6. Keep your site up to date
Hackers often use web crawlers to seek out sites with unpatched applications. Unpatched extensions and applications on your eCommerce site make it vulnerable to attacks. You should always keep your website and backend software up to date with the latest security patches.
7. Cybersecurity insurance
We all hope that cybersecurity breaches will not happen but this is not always the case. When your online business is breached, it is not only you who is exposed; your customers are also affected. This leaves you not only dealing with losses but also lawsuits if your business is held liable. If your business can afford the right liability insurance, you will not have to close shop or go into debt in case of a cyber-security breach.
8. Have a strong response plan
Since all security systems are fallible and human error can occur at any time, it is best to have a strong cyber-security response plan. This means having clearly defined roles and responsibilities outlining how data can be quickly recovered and security patches made in the wake of an attack. You should regularly test these plans by conducting live drills and updating them to keep up with the latest developments. This will prevent paralysis in crisis and help you make fast decisions to recover from an attack.