FinTech: it's a massive player in the financial world, revolutionizing the industry even as you read this article. It's also a confusing topic that isn't always easy to pin down. With most consumers unaware of what it and its accompanying services mean, it's usually labeled as technical jargon reserved for the financial elite — but not anymore. If you find yourself scratching your head over what FinTech could mean, you've come to the right place. Here are four basic things you should know about FinTech.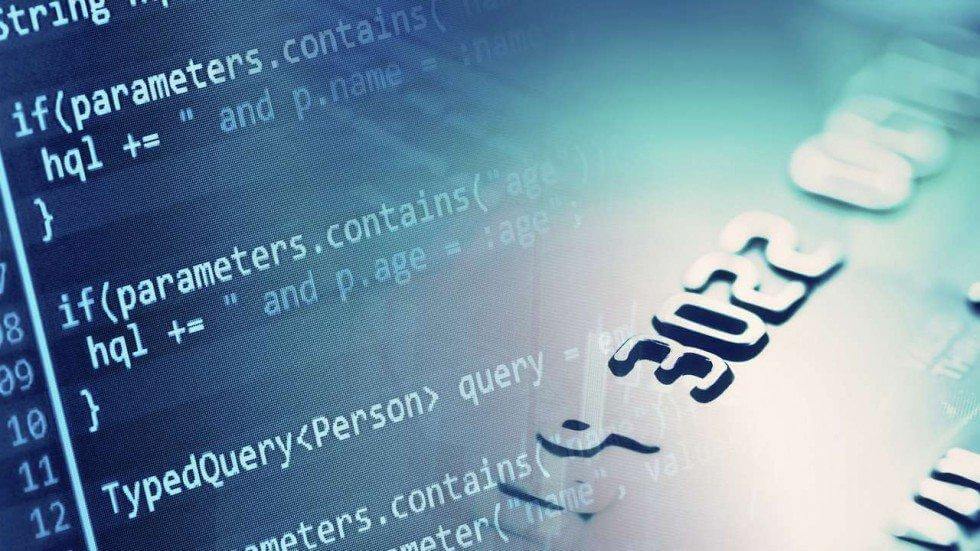 4 Important Things To Know About Fintech
So, Some general things about Fintech have given below.
1. It's a portmanteau
FinTech is a cute abbreviation of the words financial and technology. As its two parent words suggest, FinTech unpacks a lot. It defines a broad group of companies, services, and products that rely on technology to provide financial amenities. If this sounds vague, then you would be correct. By this imprecise definition, FinTech can describe any tech that furthers finances. It could refer to an abacus your great-great ancestor used to track his accounts or the rudimentary code that allowed banks to automate internal processes and customer transactions in the 90s.
Most people don't mean these things when they're talking about FinTech. They're more likely talking about a small group of subversive, data-driven services that have only become popular in the last decade. Though these FinTech applications may vary from mobile money management apps to Big Data's attempts at AI, they're united by the innovative tech that creates, supports and delivers financial services.
2. It's popularized by alternative startups
In its traditional sense, FinTech has always been a bedfellow of financial services. Conventional banking organizations must rely on technology if they expect to automate its vast number of transactions. So why did FinTech become a buzzworthy term recently? The answer is relatively simple. The recent popularity of FinTech is all thanks to startups. These smaller outfits don't look like the traditional bank branch, from the young entrepreneurs founding them to the consumers who use them. They also stand out because they provide mostly only mobile services. They cut overhead costs by eliminating the brick-and-mortar branch to focus on scalable and responsive online services.
The latest FinTech advances trade a physical location with siloed IT systems for the cloud to provide their services to customers. The cloud facilitates affordable and fast mobile delivery, which is what sets these startups apart from their traditional counterparts. Mobile banks provide online banking void of banking fees and minimum payments. Their online platform means they're poised to sync with digital payment apps and perform daily banking tasks over the Internet. Online lenders offer personal loans that lack the typical barriers that may delay or prevent customers from securing assistance. Their apps facilitate easy payday loans online, so their customers can apply for, review, and repay their online loans at any time without having to meet an advisor in person.
3. It's responsible for disruptive innovation
The traditional bank model is paying attention. Though they still rely partly on legacy IT systems, traditional institutions are hoping to make the jump to faster systems soon.
According to the latest data, most global banks, insurers, and investment managers hope to partner with FinTech startups within the next 5 years. This kind of FinTech represents disruptive innovation. In other words, these alternative services force established financial institutions to reassess their own relationship with technology. Now that FinTech has proven itself to be a genuine rival with lasting power, conventional institutions want to use FinTech and adopt new technology.
Posed as easy, convenient, and hassle-free alternatives to the traditional banking method, FinTech startups are gaining popularity. As their market share increases, so does their influence in the greater financial realm. Traditional banks will start adopting more mobile services to cash in on this industry the stronger FinTech startups get.
4. It's outpacing traditional regulation
The innovation that's powering most FinTech services is growing so fast the law can't keep up. It's almost impossible for lawmakers to write new statutes or update old ones at the same speed as FinTech grows. As a result, the mobile financial space doesn't have the same regulations as the traditional banking model.
That's not to say they're an insecure method of performing financial tasks. They're still upheld to the same data privacy laws regulated by their native country. And, as of 2018, any startup that handles European citizens' data, has to adhere to the EU's newest data legislation, the GDPR.
FinTech's lead over regulation won't last long. As more traditional financial services adopt FinTech services, this will translate into greater regulation and policy measures. It's only a matter of time until regulations catch up, and they're gaining speed fast. Until then, FinTech remains a responsive, agile addition to the financial industry, disrupting traditional banking methods. With this kind of sway in the industry, it's important you know what FinTech can do for you, so start researching what FinTech alternatives promise to benefit your finances now.