We all know how efficient our computers can be. This is quite significant these days when they are performing at such high levels. However, even with all the advancements, they can still be troublesome. Our technology is not perfect and it will never be.
Considering this aspect of the technology, a PC user may encounter numerous troublesome issues. Errors are common among them. We do not understand what it says and we do not know what to do next. Hence, we need a clear understanding of the situation.
Most users would have seen the error "WHEA_UNCORRECTABLE_ERROR" on a blue screen on their system. This error indicates that there is a problem with your hardware or drivers. You cannot do anything further unless you solve this issue.
WHEA_UNCORRECTABLE_ERROR is an error that affects Windows 10 and 8 and indicates that there has been a system shutdown to protect itself from any data loss possible. Yes, many users prefer this as windows blue screen error as well.
For an unfamiliar user, this error can put him in a helpless situation. And hence it is important to know the basics of these kinds of errors and know how to solve them. This article will help you to overcome all the obstacles that this error presents to you. Read on.
WHEA_UNCORRECTABLE_ERROR Types
There are many variations that have been seen by users. These errors are not only annoying but also time-consuming. Hence it's always good to have some basics so that you are familiar with your obstacles.
1. Whea Uncorrectable Error (Overclock)
This error is easy to handle and a user can get rid of it by varying a few settings in the overclock section.
2. Whea Uncorrectable Error (Windows 10 Sysprep)
This error is seen sometimes when using sys prep. How to clear your system of this error will be provided as a solution in the coming section.
 3. Whea Uncorrectable Error (Overheat)
This error pops up when you use your system for a long time without a working fan that cools your PC. Hence, you can check for the fan to solve this issue.
4. Whea Uncorrectable Error (hal.dll, ntoskrnl.exe)
It's said that some files cause these errors to appear and that hal.dll and ntoskrnl.exe cause these errors.
5. Whea Uncorrectable Error (BIOS update)
Users may encounter some trouble with this error when updating BIOS. The only way to get rid of this mess would be to switch back to the earlier version that you were using.
6. Whea Uncorrectable Error (Startup)
This error may appear when one starts their PC. You can find a solution to this problem in the article below.
Fix WHEA_UNCORRECTABLE_ERROR
Now that you have the immunity to face unexpected obstacles, let us look closer at each error and its solutions. Depending on the type of error you're facing, apply the listed solution.
Solution 1: Disable Overclocking
Overclock in your system can be essential for the proper working of your system. Disabling it could lead to several issues like overheating and a blue screen of death.
But sometimes one may find it impossible to move forward unless the overclock in your BIOS is dealt with. Hence follow these steps to disable it.
Open your system and click on the start menu.
Find the Settings option and click it.
Follow the option Update & Security and then to Recovery tab.
In the Advanced startup, tap on Restart now and your system will restart now.
In the Advanced startup section, follow the options Troubleshoot and then Advanced options, and then go to UEFI Firmware Settings.
Click Restart.
Once the system is done restarting it will automatically open BIOS.
You can now choose Advanced Tap.
Look for the Performance option and then find and choose Overclocking.
You can disable the overclocking.
On your keyboard, press the button F10. This will save the changes that you made.
Finally, Start the system normally.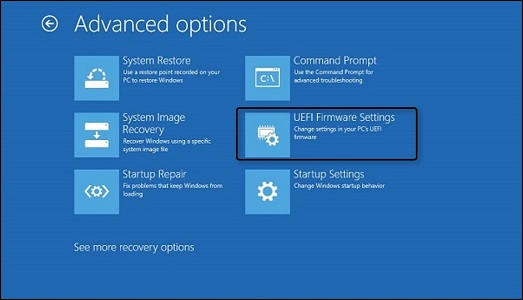 Solution 2: Check Drivers using Safe Mode
Shut down your PC and then restart it.
When it restarts press two buttons, Shift + F8 simultaneously.
By doing so the recovery mode would have started.
Carefully observe the instructions provided on the screen so that you can switch to safe mode.
The system will boot up in safe mode.
On the start menu, click on the search bar on the right side of the screen.
Go ahead and type Device Manager in the search bar.
Open the Device Manager.
In the device manager, update the drivers. The update should be carried out in such a way that each one is done separately. This will help to identify the drivers that cause trouble.
After the update is complete proceed to reboot the system.
Solution 3: Fix Hardware Issues
Use the procedures provided in Solution 2 (Steps 1-5) to enter the safe mode.
Go ahead and search for cmd to open the command prompt as an administrator.
Type the following command: chkdsk c: /f
Hit enter and it will start scanning the system.
Here c meant to check your C/System drive and f stands for fixing the issue found.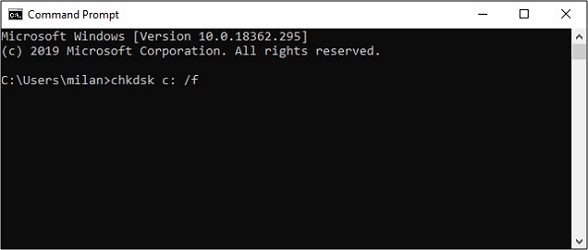 Solution 4: Running Diagnostic
Open your system.
Once the start screen appears, type Windows Memory Diagnostic in the search bar.
You can left-click on the required result that appears.
Run the Windows Memory Diagnostic and wait.
If it encounters any problem then you will have to check if the error can be solved by replacing the memory.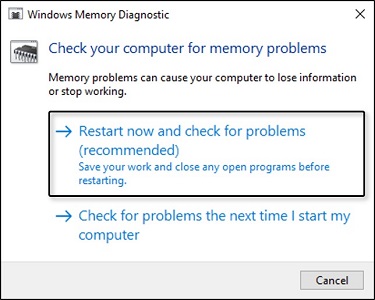 Solution 5: Solve Windows Updates Problems
Some errors may appear after an update. Hence in order to fix these errors, we might need to remove these updates.
Go to the Settings.
Choose the option Update and security.
Tap on Update History.
Click on the option Uninstall Updates.
You can now see a list of the updates made.
Double-tap on the updates that you want to remove.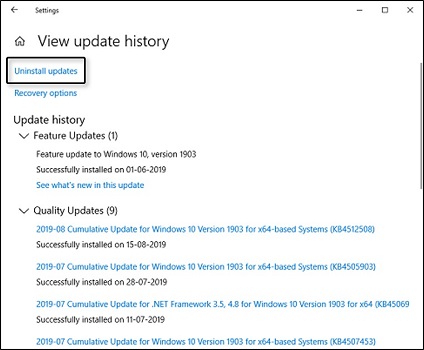 Solution 6: Remove Audio Devices
Press Windows + X and select Control Panel.
Enter the word Sound.
Navigate to Hardware and Sound > Sound.
Now in the appeared window, tap on the Playback tab.
Disable all the non-default devices and recording devices.
Finally, tap on apply and then OK.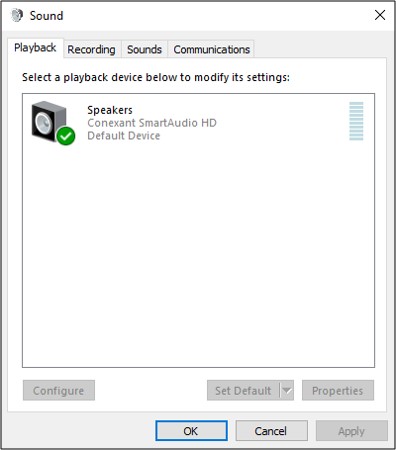 Solution 7: Troubleshoot whea_uncorrectable_error
If you have tried all the above methods for your errors to be gone and none have worked for you then we aren't done yet.
Try disabling Turbo boost in BIOS and uninstalling Intel turbo boost. You can also try resetting the BIOS settings to the default options.
Wrapping up,
WHEA_UNCORRECTABLE_ERROR won't be an issue from now on. This article will be a complete help for a user even with the slightest knowledge of this error. However, if you are still getting the same, let us know via the comment section.